Great Student Storage Options
200+ 5-STAR
REVIEWS
A+ BBB
RATING
LOWEST PRICE
GUARANTEE
Choose the Best Service For Your Needs
Self
Load
A la Carte
Valet
Access Notice
1 Day
3 Day
Min. Return Notice
7 Days
5 Days
I want to:
Are you a student?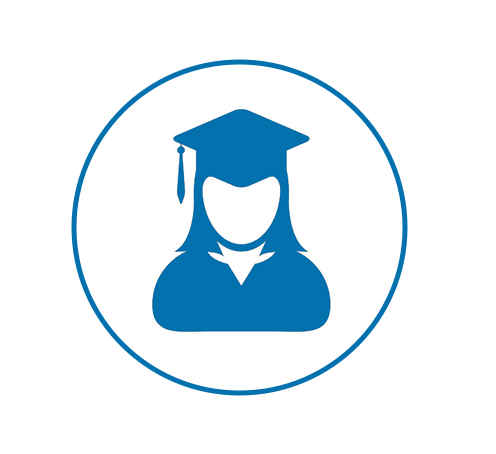 Why Box-n-Go? Here is Our Promise:
5 minutes online ordering
Store anything – no truck rental/driving!
No heavy lifting valet service
Secure, climate friendly facility
Can ship nationwide
I want to:
Are you a student?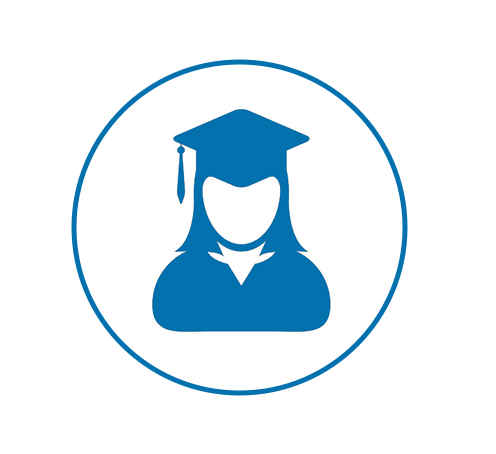 See How Our Student Storage Works
Self-Load Storage
Delivery to some campus locations may be limited.
I want to:
Are you a student?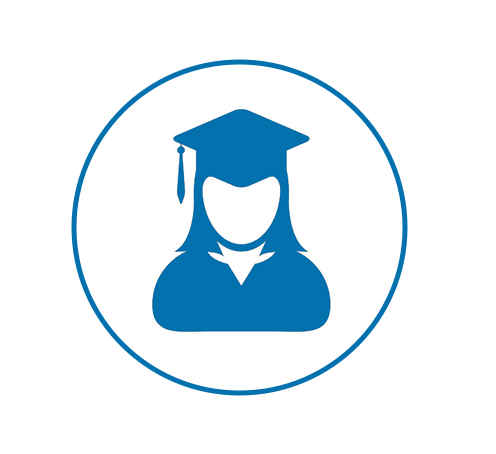 Additional Service Options
Local Moving
Load Help
Long Dist. Moving
Do not see what you are looking for?
What Our Customers Think
I want to:
Are you a student?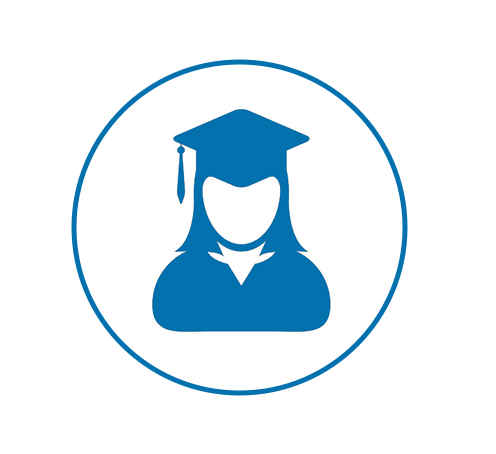 Chapman University Student Storage Made Easy
Welcome, Chapman U students! Looking for efficient, also dependable storage units near Chapman University service? No worries, however. Above all, we are here to help with all your Chapman University student storage needs! Out of your dorm, into a summer of travel, for example, or your first job or… an amazing vacation, for example! Firstly, hey there Chapman U students. We offer the best self storage near Chapman University as well as moving services. Because we specialize in helping students, families, aw well as professionals to keep their belongings safe while they are moving or on vacation. Here are the types of Chapman U student Storage we offer, in addition to full service moving:
Storage units near Chapman University
These are Box-n-go storage containers that we also deliver close to your housing. The unit placement on campus locations may depend on the school administration however. Firstly, you pack them yourself. So you can assure safety of your belongings. Once you are done, we come back and pick the whole unit up and take it to storage. This option is perfect if you are living in an off-campus apartment, also if you are sharing this unit with a friend.
Valet self storage near Chapman University
In short, this service is called Box-n-Go U. Firstly, we mail you a box kit. You pack your belongings into these cardboard boxes yourself, however. Once you are done, you login to your online account and schedule the pick up. After that, on the day of pick up, we come into your home, pick up everything that was labeled and take it to storage. Similarly, at the end of your summer break we deliver all your items back. You can store your own boxes, furniture, also bikes, mini fridges, lams, desks. This option is perfect for a dorm student or when you do not have a lot of stuff and do not want to do the heavy lifting. Are you heading out for summer break soon? But you need a place to store your stuff – a place that's safe and easy to get to, and easy to talk to. Looking for a safe, also decent place to store your stuff? Chapman U student storage is something we are pros at, however. For one thing we get it that it is a pain for students to rent a truck. So you don't need to. Because with our system of self storage near Chapman University we actually bring the unit into your dorm. That's right – you can kick back and relax or study your favorite subject while we make the move easy.
Call Box-n-Go Chapman University Storage today 877-269-6461
So, do you need affordable student storage? Firstly, that's where we come in! Because our unique system of bringing the storage unit to your dorm. It also means you never have to rent a truck. Secondly students at Chapman love it that they can just chill out in their dorm and let us do the work. above all, how much does it cost to get self storage near Chapman University? This is one of the first questions Chapman students typically first ask, for example. So our answer? We publish all our prices online (also you can just contact us and ask). We do this because we believe in being open about pricing. Therefore, try Box-n-Go Student Storage today. You may be wondering about your quantity of stuff, also how safe it will be kept. Chapman University Student Storage is nothing new to us, however. Because wWe work with lots of students all over California just like you. We've heard their needs, also they know we respect their belongings. Just because most students don't have a house full of stuff yet, and maybe just one or two really special possessions, doesn't mean it shouldn't stay safe.
Efficiency of storage units near Chapman University
We show up to your dorm at Chapman, we load your stuff into the portable storage unit, and then we say goodbye to you and safely usher your storage unit to our warehouse.  Prices are all published openly on this website, so look around. If you have any questions however, don't hesitate to contact us. Also we can walk you through it step by step.
Chapman U student storage
is really easy with our system, however.  In the past five years we have not had any break-ins, and this is because for one thing – we only allow employees into the warehouse (which is state-of-the-art).  Many other storage unit companies are having problems with break-ins because of their system which allows not just employees – but other customers – into the building unattended. Because we remove that possibly and ensure your safety by keeping our warehouse accessible only to trusted employees. It works great for us, also it will work great for you. When it's time to pick your stuff up again just call.
We specialize in Chapman University Storage!
Chapman university storage is our specialty, however. Feel free to ask around also google around and you'll notice most storage companies don't publish their prices openly, online.  We can tell you from experience that they also often add-on fees when you pick your storage unit up.  Not cool when you are a student, especially, considering your student loans and all that goes into a full-time education. Another easy aspect of working with us is when it comes time to retrieve your unit from self storage near Chapman University- we bring it to your dorm again.  So no need to rent a car or truck, either coming or going! In the past many years of business, we have not had a single break-in, for instance. Chapman University student storage service is safe, because it is secured 24 hours a day.
Box-n-Go
student storage is your go to place for all Chapman University storage needs. Additionally, we understand that students on a budget need affordable storage solutions, therefore, we provide the cheapest storage rates in the area. Call us today, because you won't find a better student storage situation compared to Box-n-Go student storage for Chapman University.
Summer storage with Box-n-Go
Because the summer is possibly the best season of the year. Just about everyone, college students especially, become more active during the summertime. The weather is gorgeous, also classes are over for a few weeks. After all this makes it the perfect time to visit your hometown or go on vacation. Hence, here's how storage can make it easy to start experiencing the summer season as soon as possible. Firstly, get seasonal items out of your apartment, house or dorm room. Depending on where you live while school is in session, you could have a lot of wintertime supplies crowding up the space. Get rid of them with storage, like Box-n-Go, for example. Here are a few items that could be crowding up your backyard or garage, for instance. Also, clearing them out means more space for entertaining, parties and summertime fun:
Holiday decorations
Skiing or snowboarding gear
Tailgating supplies
Clothing
If you're currently in a dorm room, you may need to move out until next semester. Not only can you stash your seasonal items until winter rolls around again, but you can also pack all of your stuff away until you get your next dorm assignment. If you live in an apartment or house with your college roommates, you may want to put your stuff in storage just to make sure it stays safe while you're away.
Storage 92866
When it comes to storage, there are numerous options available to you. When searching online for storage near me 92866, you will see lots of results. Indeed, there are lots of options for storage near 92866. Box-n-Go is one of them and, in addition to ofering you many pointers, we do hope you decide to go with us. However, before you make this decision, do your homework. Because by comparing different services and facilities you will learn more about storage. you will also learn more about what service works best for you. Some facilities have competative pricing, but you need to rent a truck to transport your belongings there. Some have inconvenient units, located up on a second or third floor, also down narrow isle. There are some do not have ground level access, in addition to units being very inassessible. Yet, some others want to charge you for the insurance coverage, for example.
See for yourself. Check out these storage facilities 92866 and nearby:
One Stop Storage Orange – 157 N Wayfield St, Orange, CA 92866
Palmyra Mini Storage Orange CA – 512 W Palmyra Ave, Orange, CA 92866
Public Storage – 623 W Collins Ave, Orange, CA 92866
Need Space? Portable Storage – 1485 N Main St, Orange, CA 92866
Myselfstorage Orange – 224D N McPherson Rd, Orange, CA 92866
Public Storage – 601 N Main St, Orange, CA 92866 – Storage Units 92866
Orange Storage West – 681 S Tustin St #301, Orange, CA 92866
Extra Space Storage Orange – 340 S Flower St, Orange, CA 92866
Outback Self Storage – 1934 E Taft Ave, Orange, CA 92866
Manzanita Storage Orange CA – 1333 N Manzanita St, Orange, CA 92866
Vault Self Storage – 1562 N Main St, Orange, CA 92866
US Storage Centers – 1460 N Main St, Orange, CA 92866 – Storage Units Near 92866
Extra Space Storage Anaheim – 1705 S State College Blvd, Anaheim, CA 92866
Box-n-Go Student Storage Services are also available at the following nearby Colleges and Universities:
Biola University
Cal State University Long Beach
Cal State University Fullerton
Concordia University Irvine (CUI)
UCI (University of California Irvine)
USC University of Southern California
Whittier College