Great Student Storage Options
200+ 5-STAR
REVIEWS
A+ BBB
RATING
LOWEST PRICE
GUARANTEE
Choose the Best Service For Your Needs
Self
Load
A la Carte
Valet
Access Notice
1 Day
3 Day
Min. Return Notice
7 Days
5 Days
I want to:
Are you a student?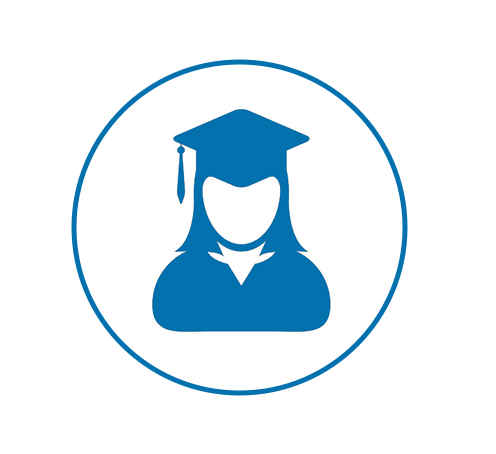 Why Box-n-Go? Here is Our Promise:
5 minutes online ordering
Store anything – no truck rental/driving!
No heavy lifting valet service
Secure, climate friendly facility
Can ship nationwide
I want to:
Are you a student?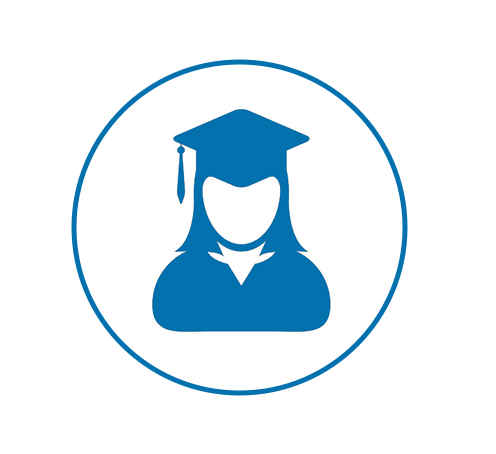 See How Our Student Storage Works
Self-Load Storage
Delivery to some campus locations may be limited.
I want to:
Are you a student?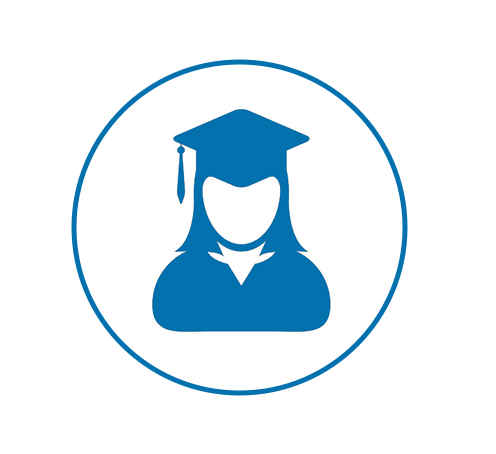 Additional Service Options
Local Moving
Load Help
Long Dist. Moving
Do not see what you are looking for?
What Our Customers Think
I want to:
Are you a student?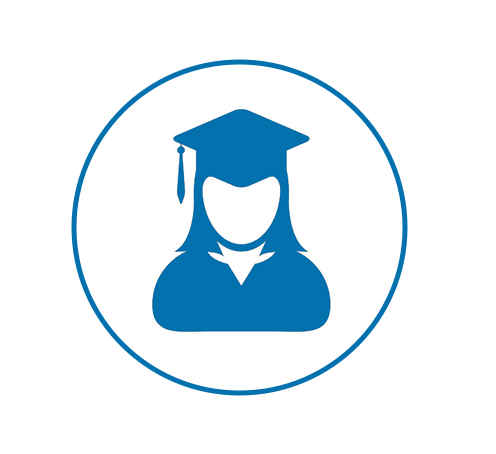 Self Storage Near Cal State Long Beach
So we know that being a student at CSULB is not simple. Studying is hard, especially at CSULB. In other words, as a member of California State University system, Cal State Long Beach is one of the premier schools in the system. Hence, students come to study here from all over California and nearby states. Over the course of the school year, students residing at the student housing and nearby apartments accumulate lots of stuff, however. Therefore, when the school year ends, all of it must either come home or be stored. Because of this Box-n-Go is a handy resource to come in to help with self storage near Cal State Long Beach. So, looking for student storage Cal State Long Beach? Hence read on to know more about student storage CSULB. Box-n-Go offers two way to store:
Self storage for off campus students
These are Box-n-go storage containers that we also deliver close to your housing. You pack them yourself, however. After that, once you are done, we come back and pick the whole unit up and take it to storage. This option is perfect however, if you are living in an off-campus apartment. Also if you are sharing this unit with a friend.
Valet storage service – student storage Cal State Long Beach
This service is called Box-n-Go U. Firstly we mail you a box kit. You pack your belongings into these cardboard boxes, yourself however. After that, once you are done, you login to your online account and schedule the pick-up. After that, on the day of pick up, we come into your home, pick up everything and take it to storage. Similarly, at the conclusion of your summer break we deliver all your items back. You can store your own boxes, furniture, also bikes, mini-fridges too. This option of student storage Cal State Long Beach is perfect for a dorm student, for example. Also when you do not have a lot of stuff and do not want to do the heavy lifting.  
Convenience of Self Storage Near Cal State Long Beach
Our self storage near Cal State Long Beach is very convenient, however. Because all you have to do is to call us at 877-269-6461. Above all our coordinators will be able to answer all your questions. There is also an easy way to book your storage online. If you prefer to learn more, read on however. Because we have compiled lots of wide ranging advise and tips. Also, our FAQ section on this site will answer many of your questions.
3 Things you should put in student storage CSLB or leave at home.
When you are moving away for college and looking for self storage near Cal State Long Beach, it can be tempting to take all of your belongings. However, the challenge is college dorms and housing nearby are not penthouses are spacious apartments. They are small and cozy.This is why most college students leave their belongings in CSULB student storage until the end of the semester. Are you looking for CSULB Student Storage, csulb storage units or  self storage near csulb for the summer or just to declutter?
How to make the most out of your  CSULB Student Storage
As a student at California State University Long Beach (CSULB) student self storage units by Box-n-Go are a real solution. These come in handy for many different reasons. Including acting as extra work spaces and also for storage of personal and precious junk. Finding good CSULB-student storage in 90840 is not exactly rocket science however. Because all you have to do is to look for the safest, most affordable decent-sized space you can find and you are good to go. However, the unfortunate thing is that many students who invest in these facilities do not utilize their full potential. So here are a few tips that should help you make the most of your unit.
Getting the most out of your Csulb storage units. Figure out what you want to store
The best way to make the most of your unit is storing the right things in it. Many students and people, in general, do not realize it but there are things that shouldn't be stored in a storage unit. These include things like food that tend to go bad as well as sensitive documents. If you are working with a smaller sized unit then large furniture might also not be a good idea as this takes up too much space. Know when to store It is also important to figure out when you actually need the unit the most. This is the case especially if your storage needs are seasonal. It could be that you want to store your school stuff when you are away for long holidays. Or maybe you need the space only in colder seasons, for instance, where your beach equipment might not be needed. Whatever the case, figuring this out helps you avoid situations where you are paying for what is basically an empty space.
Self storage near Csulb helps keep you organized!
Be organized Storage units are essentially meant to help you be more organized with your personal space, above all. Because you get to dump all the clutter you do not want to get rid of in one place. However, this should not mean that your storage unit becomes the new clutter hot spot. It is therefore very important to ensure that you keep your space tidy. This is important as it allows you to access your items easily and also prevents loss of space when things are without any organization. Personalize your Csulb storage units This is especially important for people who would like to have their units double up as extra work spaces. Maybe you are an art student and your storage space also acts as an extra studio. In other words maybe you are working on some science project. As a result you need somewhere safe, also private to keep your work. In this case, personalizing the space helps you feel more at home in the otherwise lifeless setup.
Student Storage CSULB
If you are still packing, and you find yourself becoming torn on what to take and what to leave in student storage CSULB we can help. We created a quick list of items you should keep in self storage near Cal State Long Beach . Firstly, you can store all your books on your Kindle, Nook, and /or iPad. Therefore there's no need to carry around bulky books that are heavy and take up space.  If you leave them in student storage CSULB , you can rest assured that they will be safe until you return.
Things you do not want in student storage Cal State Long Beach
Weapons
While you may be responsible, your new  mates may not be. Besides most colleges don't allow flammable items like candles and dangerous weapons like guns, knives and box cutters.  Instead of placing these items in self storage near Cal State Long Beach, you can put them in a safe security box and have a responsible adult watch after them until you return home.
 Video games
I know, I know, you can't live without your X-Box, also Nintendo 64 in your new college housing. I know you want to make sure your new roomie has your super finger skills on the controller, as well as on iPad or computer. However seriously, you are in college now and have to worry about storage? Similarly, there will be more exciting things to do. Like join the drama club, go to awesome college parties, also oh yeah, study for your future. In addition, your roomie may have his/her own video game, as well as, I am sure they will be looking to find a new person to challenge. Simply worry about your housing needs,your housing mates will have more than enough video games for you to play with. Put your video games in student storage CSULB instead.
Use common sense when deciding what to store and what not to
#4 Precious Heirlooms. While you wear a pendant or a special ring that reminds you of a special someone, it can be unsafe. Yes, it's great to remember your loved ones through things they passed on to you, however, if you are going away and are trying to find housing and storage, you increases your chances of those precious heirlooms getting lost , damaged or stolen. Therefore it's safe to say putting those precious gifts in student storage CSULB.
Ask Around
If you choose not to stay in a dorm, however, you can look for self storage near Cal State Long Beach to keep some items there. However, it may only be temporary.  Because of this it's highly advisable to place your items in student storage Cal State Long Beach by Box-n-Go. This way you don't have to worry about packing, as well as loading multiple times. Also no need for renting a truck, unloading. As well as all of the stress that is associated with moving. Therefore us the right service by Box-n-Go to match your needs.
Self storage near Cal State Long Beach – Questions You need to Ask
Whether you decide to stay at CSULB  or move, you want to ask a lot of questions to ensure you are making the right choice for student storage Cal State Long Beach.  Some of the questions you can ask include:
How much will storage rent be if I live in off – campus housing. Also, what is it for on campus housing?
How many other students can participate in this program?
Do I have to book early as well as how flexible will my reservation be?
What kind of items can I store?
How many students can live together in housing on and near CSULB? Also, can they all store together in the same container?
Will I be able to have outside company if I choose this route?
What happens if I go back to to my dorm?
While some people prefer dorm living, there are also some that prefer student housing. Why?
What are the benefits of securing housing instead of living in a CSULB dorm?
Will my housing be close to student storage? Can I have privacy in my housing?
I want to be able to cook in my housing near CSULB?
How can I have company at my housing near CSULB?
Can I share my housing with other college students?
Will I have to sign a lease for my housing arrangements?
Are there any special housing rules?Student housing can be more affordable than dorm living in CSULB
Housing gives you more privacy than your  CSULB dorm
Some accommodations can more space than your CSULB dorm
An apartment that gives you a sense of more freedom
Box-n-Go student storage units near 90840 helping you with all of your housing and storage needs!
While it can be tempting to take some of your favorite things to your dorm or student housing, they are better left in a safe and secure self storage near Cal State Long Beach. However, if you are looking for a friendly and reliable self storage near Cal State Long Beach, choose
Box-n-Go
. Because we will provide you with affordable student storage CSULB that match your budget. Hence call us today and see why many students choose our student storage CSULB. Whether you need student housing or also student storage Cal State Long Beach for your things, Box-n-Go is here to serve you! Hence call us at 877-269-6461 and we will take care of the rest.
Compare Box-n-Go to Other Storage 90840 Options.
In conclusion, you have lots of storage options. Box-n-Go is only one of them. However, we want you be convinced we are the right choice for you. So drive by the local facilities and compare for yourself:
AAA Quality Self Storage Long Beach – 3390 Long Beach Blvd, Long Beach, CA
Storage Etc. long Beach – 2911 Redondo Ave, Long Beach, CA
Security Mini Storage Long Beach – 1336 Newport Ave, Long Beach, CA
Extra Space Storage Long Beach – 8150 E Wardlow Rd, Long Beach, CA
Studebaker Self Storage – 698 N Studebaker Rd, Long Beach, CA
Don Temple Storage – 3750 E Sprint St, Long Beach, CA
Long Beach Pouch Self Storage – 1856 Cherry Ave, Long Beach, CA
Public Storage Long Beach  CA – 4295 Outer Traffic Cir, Long Beach, CA
Box-n-Go Student Storage Services are available at the following nearby Colleges and Universities:
Biola University
California State University Dominguez Hills
Chapman University
Concordia University Irvine (CUI)
LMU (Loyola Marymount University CA)
Marymount California University
Otis College of Design
UCI (University of California Irvine)
USC University of Southern California
Whittier College