Great Student Storage Options
200+ 5-STAR
REVIEWS
A+ BBB
RATING
LOWEST PRICE
GUARANTEE
Choose the Best Service For Your Needs
Self
Load
A la Carte
Valet
Access Notice
1 Day
3 Day
Min. Return Notice
7 Days
5 Days
I want to:
Are you a student?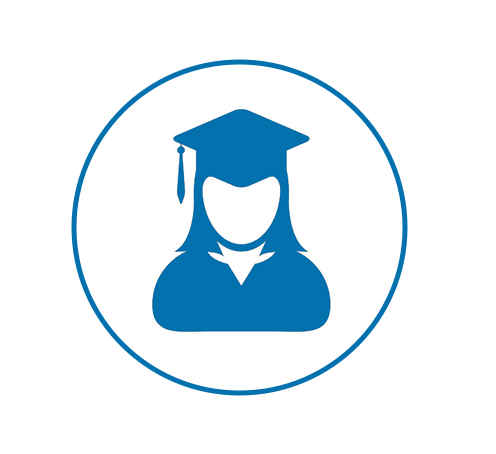 Why Box-n-Go? Here is Our Promise:
5 minutes online ordering
Store anything – no truck rental/driving!
No heavy lifting valet service
Secure, climate friendly facility
Can ship nationwide
I want to:
Are you a student?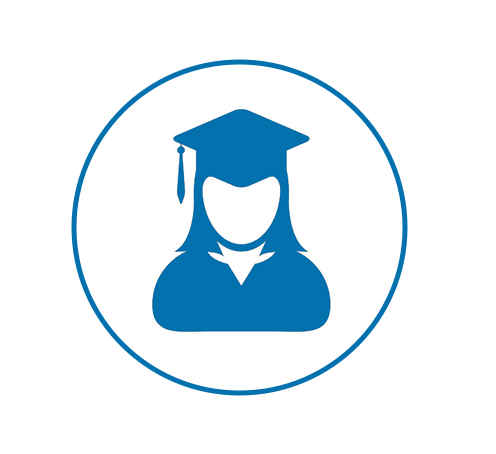 See How Our Student Storage Works
Self-Load Storage
Delivery to some campus locations may be limited.
I want to:
Are you a student?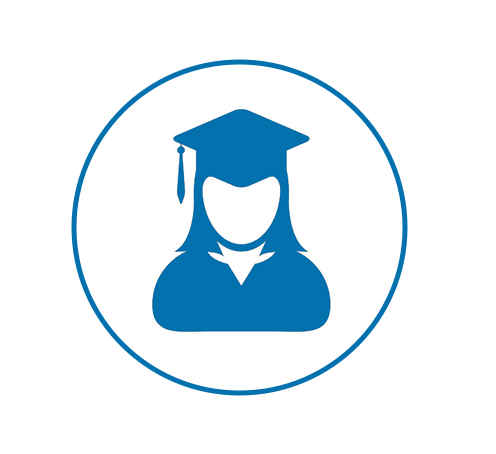 Additional Service Options
Local Moving
Load Help
Long Dist. Moving
Do not see what you are looking for?
What Our Customers Think
I want to:
Are you a student?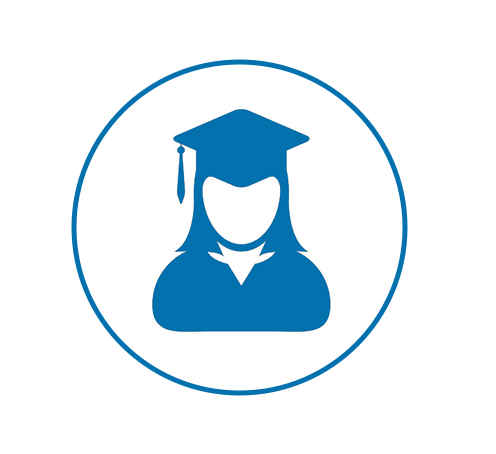 Welcome, Concordia University Students!
Welcome to Box-n-Go! If you are in search of storage, above all we have your self storage near CUI needs covered. So, are you a Concordia University-Irvine student looking for the right fit in a storage units near Concordia University Irvine CA?  The expression "Been there, done that," could be appropriate, however.  Because at
Box-n-Go
, we've been helping students like yourself move successfully from dorm to storage unit with many universities under our belt. Moving can be one of the most stressful as well as even traumatic life events. Few things are as disruptive and also troublesome. However, Box-n-Go helps make moving as easy and manageable as it can possibly be. So, if you are looking for the most convenient, affordable and secure storage units near 92612, you've found it! Because Box-n-Go stands above the rest for Concordia University student storage options. This is because Box-n-Go is simply the best when it comes to taking the hassle out of your moving experience. In addition to sparing your pocketbook and making the most of your valuable time and energy. Hence, if you are looking for for storage facility 92612, read on.
Finding the storage units near 92612 just got easier
Concordia University student storage
As a student with the need for self storage near CUI, it is obvious that you will worry about the transportation above all. Firstly, it is our main concern too. How will I transport my stuff when I don't even have a car? Certainly this is is common question. The good news however? With our service –  storage facility 92612, you don't need to rent a truck or car or any vehicle for instance. In fact you stay in your dorm while we zoom into campus via our company vehicle. Perfect, you say in short? We thought so. Subsequently, at Box-n-Go we have two types of storage units near Concordia University Irvine CA services that can fit any situation.
Self Storage for Students
Firstly the Box-n-Go storage containers that we deliver close to your housing. You pack them yourself, however. Once you are done, we come back and pick the whole unit up as well as take it to storage units near 92612. Above all this option is perfect if you are living in an off-campus apartment. Also if you are sharing this unit with a friend.
Valet storage service – Concordia University student storage
This service is called Box-n-Go U. Firstly, we mail you a box kit. You pack your belongings into these cardboard boxes, yourself however. After that, once you are done, you login to your online account and schedule the pick-up. After that, on the day of pick up, we come into your home, pick up everything that was labeled and take it to storage. Similarly, at the end of your summer break we deliver all your items back. You can store your own boxes, furniture, also mini fridges, bikes too. Above all this option of Concordia University student storage is perfect for a dorm students. Also when you do not have a lot of stuff and do not want to do the heavy lifting. Most importantly, we have earned a trusted reputation when it comes to specifically meeting Concordia University Student Storage needs. Let us explain why, however.
Forget about the usual routine
Firstly you forget about the usual routine of rushing around finding boxes, renting a truck, as well as scheduling your life around when your friends can help you. Instead, let our trusted and qualified staff bring the storage units near 92612 to you! That's right. Because we bring the moving containers to the location you are moving from. Then we leave them where ever it is easiest for you to access them. Also, feel free to request as many self storage near CUI units as you think you will need. All the while keeping in mind that you will only pay for the ones you actually end up using, however. Also please remember, we are one of the most trusted names for storage units near Concordia University Irvine CA.
Convenience of self storage near CUI
Once Box-n-Go arrives to your dorm, you'll see on our vehicle: your (portable) storage units near 92612.  You load it up and we take it back, while you dust your hands off never having moved an inch from your dorm room. Certainly more time to relax! Also more time to study as well as to visit with friends! It is up to you, however, what you'll do with all the time you save after you pick us. Therefore, take your time packing your belongings and loading them up in the self storage near CUI. This not only saves you the huge sum of money that other moving companies charge, but it also ensures that your belongings are safe when you store them according to your highest standards in the most convenient placing for when you unload. Also forget the nightmare of renting and driving an ungainly moving truck through the dense traffic. Because all you have to do is pack your belongings as well as load them up into the Box-n-Go storage units near Concordia University Irvine CA. So remember, you can take all the time you need! Your Concordia University student storage containers won't be picked up until you are ready, however. After that we conveniently deliver them to your new home or our secure warehouse. After that, once at your moving destination,unpack at your leisure from self storage near CUI containers. Also again, take all the time you need.
Cost of storage units near Concordia University Irvine CA
So, are you calculating the costs of your various options? Because if so, be sure to take into account all the ways you will save money with this convenient system. There is no need to pay for a truck rental, gas as well as mileage charges that go along with that. Not to mention all the costs and trouble if your truck breaks down for example. Or if it is involved in an accident, for instance. Also, with Box-n-Go you won't be no charged for access. Similarly there are no days of lost time, wages, as well as no losses due to theft.
Security of the storage facility near Concordia
However, one of the features of our service that we take the most pride in is our ability to assure that your belongings are safe and secure in the storage units near Concordia University Irvine CA. Because once you lock up your container with your own key, it will give you some real peace of mind! You can also count on the security of your belongings at our storage facility 92612. No one is permitted onto the premises without our security staff to escort them, however. Because of these precautions we have guaranteed the safety of our customers belongings without fail for the past many years. Also during this time we have not had a single break-in!
Connect with Box-n-Go Concordia Student Storage
So when you are deciding on how to go about your moving keep in mind all the ways
Box-n-Go
assures that your move will be hassle free and convenient. Above all, with the help of storage facility 92612 service: everything you need comes to you. Also you pay only for the space you use,. Because there is no rush you can take all the time you need to load and unload your belongings. Also take time to store your possessions at our warehouse. As well as if your new housing is not ready for move in, or even if you are moving to a location outside of the 92612 area code, we can help you. Because our storage units near Concordia University Irvine CA are always ready! So if you need storage units near 92612 we've got you covered. Because our our efficient storage facility 92612 service is available to help in any situation.
Compare Box-n-Go to Other Options Self Storage Units Close to Concordia University Irvine
As you may have noticed while searching, there are many storage options out there. Because of this we urge you to do your homework and compare what you find. Also see if you can take a drive by the below listed facilities and check them out. Likewise compare their services and offerings to those of Box-n-Go:
Irvine Self Storage – 2960 Main St, Irvine, CA 92612
Storage West Irvine – 2892 Kelvin Ave, Irvine, CA 92612
Life Storage Irvine – 17392 Murphy Ave, Irvine, CA 92612
Woodbridge Self Storage – 5020 Barranca Pkwy, Irvine, CA 92612
Public Storage Irvine CA – 17052 Jamboree Rd, Irvine, CA 92612
Extra Space Storage Irvine CA – 15875 Laguna Canyon Rd, Irvine, CA 92612
Alton Self Storage – 2215 Alton Pkwy, Irvine, CA 92612
Box-n-Go Student Storage Services are also available at the following nearby Colleges and Universities:
Biola University
Cal State University Long Beach
Cal State University Fullerton
Chapman University
UCI (University of California Irvine)
USC University of Southern California
Whittier College