Great Student Storage Options
200+ 5-STAR
REVIEWS
A+ BBB
RATING
LOWEST PRICE
GUARANTEE
Choose the Best Service For Your Needs
Self
Load
A la Carte
Valet
Access Notice
1 Day
3 Day
Min. Return Notice
7 Days
5 Days
I want to:
Are you a student?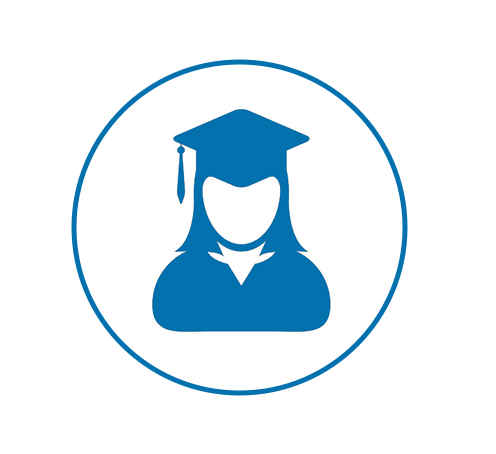 Why Box-n-Go? Here is Our Promise:
5 minutes online ordering
Store anything – no truck rental/driving!
No heavy lifting valet service
Secure, climate friendly facility
Can ship nationwide
I want to:
Are you a student?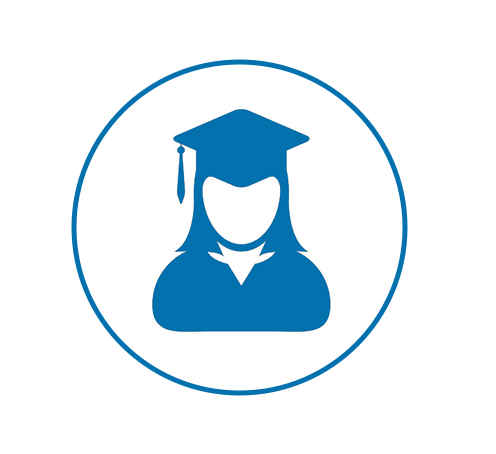 See How Our Student Storage Works
Self-Load Storage
Delivery to some campus locations may be limited.
I want to:
Are you a student?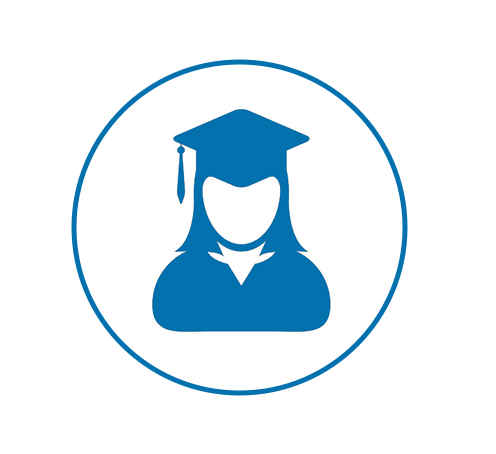 Additional Service Options
Local Moving
Load Help
Long Dist. Moving
Do not see what you are looking for?
What Our Customers Think
I want to:
Are you a student?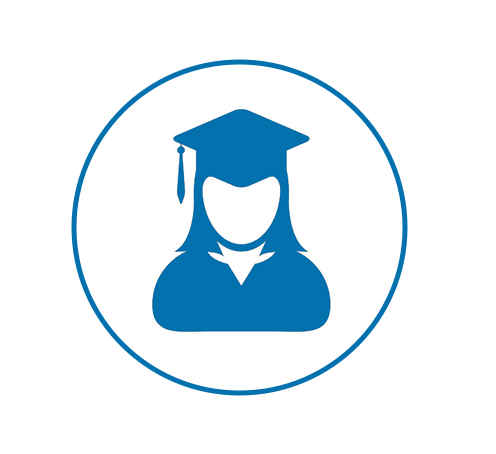 Congratulations on being accepted at LMU! As one of the best schools in SoCal, LMU (also affectionately called loyola by some) offers many of the proud traditions of a catholic university. Founded in 1911 and located near the Pacific Ocean LMU's campus is one of the best campuses of any school. Hence, it is no wonder that students do not want to move out after the end of the school year However, everybody must do it. So, if you are searching for LMU storage, we can help! Because there are plenty of options when it comes to self storage near LMU. However, when you are in need of LMU summer storage, you should trust a company like Box-n-Go that has amazing reputation among the LMU students. We offer amazing possibilities and convenience of storage units near LMU that will surely impress you. So, do you want to know more about storage near Loyola Marymount University CA? Then read on. Far too often overlooked when we need to use storage Loyola is the correct way of packing to ensure our treasured possessions are kept totally safe and importantly are not damaged. For storage Loyola, mobile units supplied by
Box-n-Go Storage
offer an innovative alternative to traditional self storage sites, however. Because the mobile 90045 storage units delivered to any storage Loyola address makes the whole process of packing and loading a self storage 90066 unit a breeze.
Try Box-n-go Storage
The mobile units they deliver are a standard size 5 x 7 x 8 feet and are left for you to pack at your own convenience. Also, you can order any number of units but only pay for those that are used. These specialized units have a ground level loading design however, that makes loading straightforward. Hence, this means no back breaking lifting helping to prevent strain or back injury. You are not under any time constraints so can plan and load the mobile storage 90045 without any rush ensuring your household belongings are safely packed.  The unit is then collected at a convenient time and taken to a secure storage facility. The benefits of this arrangement are many but the key savings for this method for storage Loyola are the time savings over traditional storage.  You only have to pack the unit once and have no need to be involved in any tiresome commute to a remote facility.
Box-n-Go Offers two ways to store:
Box-n-go storage containers that we deliver close to your housing. You pack them yourself, however. Once you are done, we come back and pick the whole unit up and take it to storage. This option is perfect if you are living in an off-campus apartment. Also if you are sharing this unit with a friend. Firstly, this is a Valet storage service. This service is called Box-n-Go U. We mail you a box kit. You pack your belongings into these cardboard boxes, yourself however. After that, once you are done, you login to your online account and schedule the pick-up. Then, on the day of pick up, we come into your home, pick up everything that was labeled and take it to 90045 storage facility. After that, at the end of your summer break we deliver all your items back. You can store your own boxes, furniture, also mini fridges, bikes. This option is perfect for a dorm student or when you do not have a lot of stuff. Also for those who do not want to do the heavy lifting.
Reasons Why You Need LMU Storage
So are you searching for LMU storage or Self Storage Near LMU? College is without a doubt one of the most exciting phases of life. You get to meet new people, also learn new stuff and gain a whole lot of real-world experience. With the experience part, one of the most important things you learn is how to take care of your place. Technically speaking, you are a homeowner whether you live in student dorms or an off-campus apartment. This means that you have to worry about normal homeowner problems with handling junk being one of the most important of these. Hence, one of the best ways to deal with the issue is by investing in self storage near LMU. However, why would you as a college student need this?
Why students need Self Storage Near LMU
As you go through your years in college, stuff starts to pile up. In this case, you have to worry about things like academic aids including textbooks, handwritten notes, coursework outlines and even handouts. These are very important and will come in handy for reference as you go through school and even in your career. This means that getting rid of them is definitely not an option. However, LMU storage will definitely help you reduce this clutter. Finding a good unit of Self Storage Near LMU means that you have somewhere safe to store it all and access the material when needed. Here, Box-n-Go can help you with storage near Loyola Marymount University CA.
To store extra-curricular activity equipment in your Self Storage Near LMU
If you are into extra-curricular programs, a good storage near Loyola Marymount University CA could also definitely come in handy. It could be sports, crafts or whatever else that help you unwind after a long day of classes. One of the biggest challenges, in this case, would be finding somewhere to store all the gear or equipment needed to enjoy the activity. It could be balls, boards, sticks or whatever else. This is where storage units come in handy allowing you to keep these items. No more clutter or arguments about the junk with your roommate.
To remove clutter from small student living quarters
This is especially the case with LMU students living in dorms. Truth be told, campus dorms everywhere are not exactly stately mansions. You have enough space for a few books, clothes and maybe one teddy bear to remind you of home. If you have more stuff than your space can handle, then personal self storage near LMU is the way to go. This way, you can have all you need near you whether it is extra clothes, artwork or even furniture.
For storage of property during summer breaks
When summer and other long holidays come, many people opt to completely move their stuff out of their student quarters. But where will you take all that stuff? Again, storage units are the answer. Because they allow you to keep anything and everything you own safe allowing you to travel home with just what you need. Finally, you might need a unit of self storage near LMU as a getaway space. If you have something like a school project you are working on, these spaces give you all the privacy and isolation that you need to concentrate. It also allows you to store all your project tools safely and conveniently.
LMU storage facilities
For students at the Loyola Marymount University, our LMU storage is without a doubt something that should be a great priority. With all the benefits highlighted above, there is no denying the fact that there is a lot to gain from such an investment. Therefore, whether you want to store your extra clothes or you need somewhere to escape to for uninterrupted project time; you should definitely consider LMU 90045 storage facilities.
Tips to help you find the best storage near Loyola Marymount University CA
As a student, finding the right storage near Loyola Marymount University CA near your dorm is what you need however, Because this will help take your college experience to the next level. Maybe you are tired of worrying about finding a place to stash your stuff when you go home for the summer. Or you are probably just need to get rid of all the clutter lying around your dorm room or apartment, for example. LMU Summer Storage can help you deal with these and other storage issues like it, while allowing you to focus on other more important matters. So how do you find these units? Below are 5 tips that could help you narrow down to the best storage units near LMU.
How to find the right Loyola Marymount storage near your housing
Do your research
When it comes to finding storage near Loyola Marymount University CA, it is not as easy as settling for the first space you find. You need to do a lot of research to ensure that you make the very best possible choice, however. In this case, you need to find out what the area has to offer in terms of these services. It is also important to figure out things like special services and prices offered by the different facilities of storage near Loyola Marymount University CA you might be interested in. With all this and much more, you will have all the facts needed to make an informed decision.
Consider the prices offered for LMU summer storage
As a college student, finding a storage near Loyola Marymount University CA near your home and within your budget is very important. That way, you can continue to enjoy your unit for as long as you wish without having to worry about wrecking your semester budget. It is also very important here to ensure that you do not settle for suspiciously cheap units. If the deal seems too good to be true then you should probably take your business elsewhere. Go for easily accessible units when looking for LMU summer storage near you. When you are looking for storage near Loyola Marymount University CA. It is best to ensure that you settle for storage units that are convenient. This makes it very easy for you to access the space when you need to get something. It's especially important for college students who want their storage 90045 lockers to double up as extra work spaces for special projects.
Space available vs the space you need
When choosing a LMU Summer Storage to rent units from, you need to consider the space offered. Will it be enough for all the stuff you need to be stored? If the answer is yes then it is a good investment. It might also be a good idea to find self storage 90045 that you can expand. This means that the storage near 90045 should be able to handle more junk as you continue to accumulate it throughout your years in college. Consider security when looking for Self Storage Near LMU near your university Finally, it is very important to ensure that you choose storage spaces in secure areas. This is for the sake of both you and your property. If you take these 5 factors into consideration, it should not be too difficult for you to find the best storage near Loyola Marymount University CA for your specific needs. Just remember that space and affordability are the most important of these especially for you as a student. That way, whether it is for your beach sports gear or for those old freshman year reference books, you will make a worthy investment.
Looking for Storage Units near LMU? Call Box-n-Go Storage 877-269-6461
An LMU students concern is the safety of assigned dorms or apartments while they're away. This situation arises when they have to go home on vacation or work for the summer. LMU accommodation is not just a bed, however. Because it's a home to our personal possessions and valuable items that are important to us. As a result, LMU summer storage helps make life easier for a struggling college student. So contact our helpful customer service and receive an affordable quote for storage units near LMU. Naturally, we can take out home insurance but the sad thing is that this will only replace any financial loss. Hence, dorm security advises the use of approved locks and alarms to secure our property. While these can deter thieves, incidents may still occur.
Moving Solutions: LMU Summer Storage
A solution for LMU Summer Storage is to securely store your goods using Box-n-Go Storage supplied mobile storage units, for example. LMU students, therefore, can feel assured while away from their studies for an extended period. Firstly, load your belongings into a Box-N-Go mobile container at your location. Then schedule a pick up to house your belongings safe and sound. On your return, you can conveniently have your mobile storage unit returned when required. Most importantly and best of all, if you need access to your belongings you can access for free as a
Box-n-Go
Customer! Access is also very easy and convenient. All we ask is for you to schedule an appointment, however. As a result, this service represents an incredible convenience. Don't be afraid to ask questions, however. Because a good LMU Summer Storage company will always give you a general idea of how many storage units you may need. As well as answering any questions or concerns you may have. Box-n-Go LMU Summer Storage friendly customer service staff is here to help! So call today 1-877-269-6467. See what some of our happy college student clients have to say about our storage services on social media! See what some of our happy LMU clients have to say about our moving and storage services!
Compare the storage units near Loyola Marymount University before you choose
You have numerous storage options. Finding a cheap 90045 storage rental is not difficult. However, you have to make sure that this is the right storage service type. Because of this, we strongly encourage you to compare. Drive by the below facilities and see for yourself what it is that they offer you:
West LA Mini Storage – 5450 S Slauson Ave
Public Storage – 12681 W Jefferson Blvd, Los Angeles, CA 90066
Extra Space Storage – 5855 W S Centinela Ave, Los Angeles, CA 90045
Storquest Self Storage – 12821 W Jefferson Blvd, Los Angeles, CA 90066
Stor It Self Storage – 4068 Del Rey Ave, Marina Del Rey, CA 90292
EZ Self Storage – 12901 Culver Blvd, Los Angeles, CA 90066
Self Storage Management Company – 5245 W 102nd St #5221, Los Angeles, CA 90045
US Storage Near Me – 12700 Braddock Dr, Los Angeles, CA 90066
LAX 24/7 Locker Rentals – 8917 S Sepulveda Blvd b, Los Angeles, CA 90045
Public Storage 90045 – 5544 W W Centinela Ave, Los Angeles, CA 90045
Box-n-Go Student Storage Services are also available at the following nearby Colleges and Universities:
California State University Dominguez Hills
Cal State University Long Beach
LA Film School
Marymount California University
Otis College of Design
UCLA (University of California Los Angeles)
USC University of Southern California