Great Student Storage Options
200+ 5-STAR
REVIEWS
A+ BBB
RATING
LOWEST PRICE
GUARANTEE
Choose the Best Service For Your Needs
Self
Load
A la Carte
Valet
Access Notice
1 Day
3 Day
Min. Return Notice
7 Days
5 Days
I want to:
Are you a student?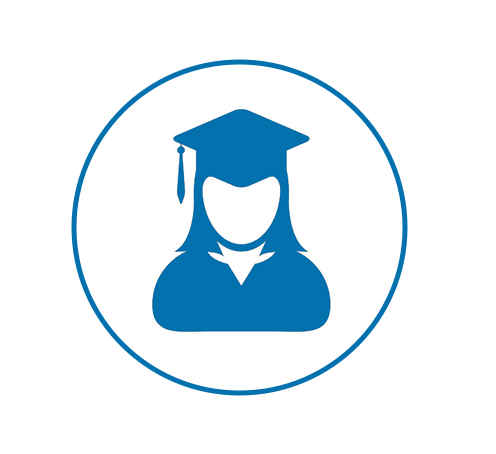 Why Box-n-Go? Here is Our Promise:
5 minutes online ordering
Store anything – no truck rental/driving!
No heavy lifting valet service
Secure, climate friendly facility
Can ship nationwide
I want to:
Are you a student?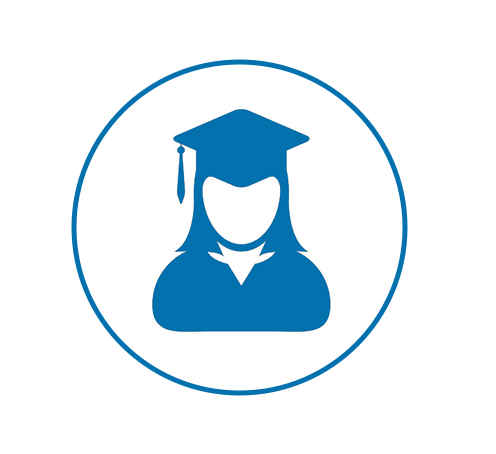 See How Our Student Storage Works
Self-Load Storage
Delivery to some campus locations may be limited.
I want to:
Are you a student?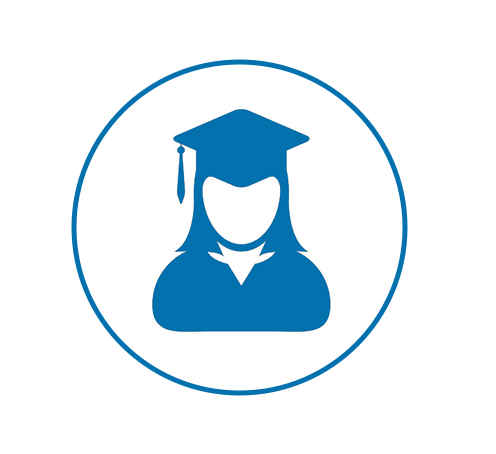 Additional Service Options
Local Moving
Load Help
Long Dist. Moving
Do not see what you are looking for?
What Our Customers Think
I want to:
Are you a student?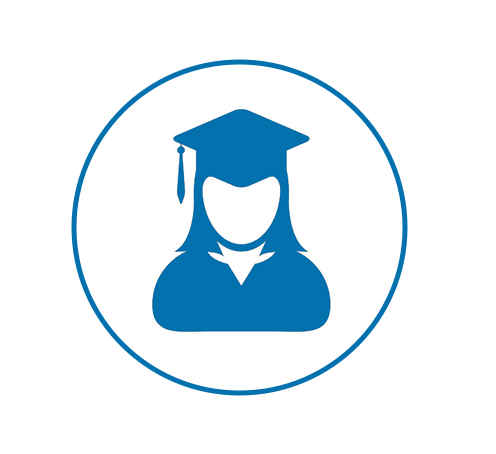 So finals are over, and summer has arrived! For most college students, summer is a chance to relax and have fun before classes return in the fall. For some, it also means finding somewhere to put their things while they move out of the dorms and find a place to live for the next few months. If you're a UCLA student with family on the east coast, for example, it's not as simple as just moving back home. What happens when you have to be completely moved out before you're able to find a summer residence? Out of desperation, you could resort to paying exorbitant fees for a standard, also know as traditional storage unit. Perhaps you will contact UCLA housing storage service for options. There's a better option for summer storage UCLA, however. So, if you are looking for storage units near UCLA, you are at the right place. Hence, read on to know more about self storage near UCLA – Box-n-go self storage 90024 service.
Box-n-Go UCLA campus storage.
Above all, one issue that many students have to tackle is how to deal with summer storage UCLA needs. As a result, to solve this students can use convenient mobile storage by Box-n-Go self storage near UCLA. When you are living the college life you spend your time studying and partying right? Well perhaps that is a generalization, but many people outside of campus may think that. What many students fail to appreciate when they start college is that they are expected to vacate their dorm rooms at the end of a semester. The move out, however, is usually scheduled on the same day as finals. Hence this hardship can be limited with some planning and help from Box-n-Go UCLA storage service. As a result, Box-n-Go offers two types of UCLA storage near 90024 services:
Storage UCLA for off campus students
Firstly, these are Box-n-go self storage near UCLA service containers that we deliver close to your housing. You pack them yourself, however. Once you are done, we come back and pick the whole unit up and take it to storage. Because of this arrangement, this option is perfect if you are living in an off-campus apartment. Also if you are sharing this unit with a friend. In contrast to other options, the units provided by Box-n-Go storage can be delivered to almost any location. These allow students to pack their possessions on the ground level as well as loading mobile units at their own convenience. Hence, this storage can be used as an alternative to public storage near UCLA. When using the containers, pack up what you can in reusable bags, hampers, and storage bins available from many stores. Also, if you need more packing a trip to the dorm administrators may yield discarded containers from leaving students. Keep in mind that although you can pack a lot away that you do not need for summer break in UCLA storage, you will still need room in the car for all of your personal clothing, laptops and other invaluable electronics. Furthermore, an excellent tip is to remind the family to discourage all the family turning up as space in the car could be tight. So it's probably a better idea to have the family reunion when you arrive home
UCLA Box Storage – Valet storage service
In contrast to the container service, this service is called Box-n-Go U. Firstly, we mail you a box kit. You pack your belongings into these cardboard boxes, yourself however. Then, when you are done, you login to your online account and schedule the pick-up. After that, on the day of pick up, we come into your home, pick up everything that was labeled and take it to storage. Similarly, at the end of your summer break we deliver all your items back. You can store your own boxes, furniture, also mini fridges, desks, bikes too. Hence, this option is perfect for a dorm student. Also when you do not have a lot of stuff and do not want to do the heavy lifting. Some students storing luggage refer to this service as UCLA luggage storage, as a result. Similarly, students storing bicycles refer to it as UCLA bike storage. We, however call it Box-n-Go U. You can start your vacation earlier by using self storage near UCLA as you can pack before your mom and dad arrive to take you home.
Follow the tips below to make vacating your dorm room and loading your storage. Planning ahead is key:
Get help with heavy items
If it is not too late in the semester, try and make buddies with the burly types in your dorm. If you're not best friends with the strong people, then get any of your friends to lend a helping hand. Be reciprocal with the arrangement, however. Likewise offer to help your friends move out as well. It might be difficult to schedule all these moves at the start of your break. But it will make your life a lot easier in the long run.
Clean Early
Do not leave it until the last hour. Pack your storage and clean systematically. Start early by cleaning the floors as well as dusting off the furniture as you have cleared an area.
Clean Thoroughly
Once you've got all your stuff over, give your room a quick but thorough scrubbing. If you and your roommates divide up the room it won't even take very long. Hence, just make sure there are no marks or smudges on the walls, floors, and furniture.
Double check everything
Before you leave your dorm complete a final check. Then, walk throughout the room and have a good look everywhere. After that open every drawer and cupboard and scrutinize each corner. Also do not forget: the classic hiding places are under the bed and behind the dresser. Because if you leave anything behind consider it lost. Don't forget to drop off your key. Otherwise UCLA dorm services will charge you if you forget to turn in your key at the end of the semester. So before you leave make sure you sign out at the front desk and give your key to the right person. Trusting your roommate is not recommended.
College summer storage UCLA: Box-n-Go vs. Typical Storage Units
The cost of traditional storage units near UCLA and other SoCal schools can easily exceed the average student budget. Because a 5'x5′ storage closet can run you as much as $149 a month, and even a one-time rental of four large storage boxes could cost you upward of $200. On top of the cost, most storage services require you to pack, transport, and load your things into the unit on your own. A great option for students vacating their dorm rooms for vacation at the end of a semester is to use UCLA students storage. Students have the opportunity of using mobile storage units near UCLA by Box-n-Go Storage. Hence this makes the task much more straightforward than using traditional storage sites. You can load the unit at your own convenience as well as avoid any tiresome commute to a traditional storage locker. The unit is ground level loading, so there is little risk of injury or strain in lifting your possessions into it. This facility is great for the many students who do not have their own car. Imagine trying to get your belongings into storage on a bicycle or using the bus!
West LA Self Storage Convenience
Have the UCLA summer storage units delivered directly to you! Store your things for as long as you want, then deliver them when you're ready. Unlike other services that charge by the box even if they're empty, however, you'll only pay for the Box-n-Go units you actually use. Our portable containers make it easy to store and transport any amount of stuff on your own schedule, whether you just need to offload a couple of things while you secure a summer apartment or plan to keep all your dorm stuff in storage until it's time to move back in. With convenient container delivery and transportation, you won't have to tape up cardboard boxes, rent a truck, or call in favors from friends. Just fill up the empty units we provide and let us do the rest! A campus storage UCLA – valet storage option is also a great alternatives. With prices starting as low as $10 a month, Box-n-Go U UCLA box service will deliver boxes to you and have them picked up, once you are done packing. Storage in West Los Angeles cannot be any simpler!
Why Self Storage near UCLA?
The primary reason to reserve UCLA summer storage from Box-n-Go is because it's convenient. You don't have to worry about renting a moving truck, nor carrying heavy luggage and boxes to and from your dorm room. While you are away from UCLA during the summer, your items will be safe and secure in the storage units near UCLA. When you return to school, however, all you have to do is give us a call, and we will deliver your items right to your dorm room. There's no hassle as well as no stress. Hence, this way you can focus on preparing yourself for your next semester. At Box-n-Go summer storage West Los Angeles service we understand that you are a college student on a tight budget. This is why we strive to offer your affordable solutions while providing you with exceptional customer service.
Compare Box-n-Go to public storage near UCLA
UCLA Storage Summer Students can always reserve a Box-n-Go mobile storage unit to solve all their summer moving and storage needs. We offer a FREE initial delivery discounts to UCLA students residing in Westwood and adjacent areas. The students use Box-n-go self storage near UCLA to solve their storage needs. Judge for yourself UCLA storage summer student: who would rather not have to make multiple trips to and from their storage unit when a storage container could be more conveniently delivered to them? If you are a UCLA student chances are you have seen a Box-n-Go storage container in your neighborhood. Save yourself a lot of hassle, money and time. Because with us there is no need to rent a truck, pack and unpack it multiple times, drive it to and from the storage facility. Box-n-Go will bring a conveniently sized portable storage unit to you in Westwood! CLICK here to see storage rates for UCLA Students.
UCLA Temporary Storage Options
We are so confident in the value and quality of our student summer storage services that we invite you to compare for yourself:
3010 Wilshire Blvd, Westwood, Ca, 90024 – Public Storage near UCLA
EZ Storage West LA – 11470 Tennessee Ave, Los Angeles, CA 90064
1606 Cotner Ave, Westwood – Los Angeles , Ca, 90024 – Public Storage near 90024
SoCal Self Storage – 2240 Sawtelle Blvd, Los Angeles, CA 90064
11259 W Olympic Blvd, Los Angeles, Ca, 90024 – Public Storage 90024
A-1 Self Storage Near 90034 – 11385 Exposition Blvd, West Los Angeles, CA 90025
Clutter Moving & Storage –
Cubesmart Self Storage – 11820 W Olympic Blvd, Los Angeles, CA 90064
StorQuest Self Storage – 2531 Sawtelle Blvd, Los Angeles, CA 90064
Box-n-Go UCLA Summer Storage and UCLA Moving Services
Whether you need to store your items for a semester, the summer or the winter, you can feel at ease knowing that Box-n-Go UCLA service offers the following:
No hidden fees, because you deserve better
Affordable monthly payment options with discounts, however attached to longer term plans
Free (however limited) coverage protection. Also, premium plans are available
Delivery and pick-up of your storage units to your dorm, however, no on-campus deliveries
Safe and secure self storage near UCLA, as well as any place in LA
All major credit cards accepted, however, we do not accept American Express
Breathable storage units to prevent mold as well as mildew
Friendly and reliable customer service
So, if you are looking for Self Storage near UCLA or UCLA Summer Storage, you are in the right place. Because at Box-n-Go, we have years of experience helping college students move to their college dorm with our tailored self storage near UCLA. Our portable UCLA summer storage solutions can hold a wide variety of items, appliances as well as furniture, including:
Bicycles as well as skateboards
Storage bins
Mini-refrigerators as well as full size fridges
Futons
Microwaves
Clothes
Sheets, towels as well as blankets
Instruments
Books
Televisions as well as other electronics
And much more
Storage in West Los Angeles – Customer-Centered Service and Easy Reservations
Firstly, we'll work with you to customize a plan for storage units near UCLA that meets your individual needs. This plan will also allow you to retain full control of your belongings at all times. Accidentally packed something you need, for example? Simply give our  facility a 24-hour heads-up. We will then get your units on the ground level for easy access. Hence no opening or re-taping of boxes required. So that we can properly accommodate your needs, however, we require reservations online or by phone in advance. Tell us how many units you need, when you need them, and where they should arrive. Once they're ready for pick up, give us a call, and we'll move them to our facility of storage units near UCLA or another location. Call our UCLA storage today 877-269-6461 and discover the difference! It doesn't matter what you need to store, all that matters is that
Box-n-Go
is able to provide you with simple and affordable solutions. Because of that dealing with self storage near UCLA a breeze. Whether you are looking for UCLA storage for the summer, winter or even the entire year, you can rest assured that Box-n-Go has you covered. Call us today 877-269-6461. Discover why many UCLA students prefer our storage company. Furthermore, you already pay tuition. So don't waste funds on storage units near UCLA that make you do all the work. Get a free quote today by filling out our quick online form.
Box-n-Go Student Storage Services are also available at the following nearby Colleges and Universities:
CSUN (Cal State University Northridge)
LA Film School
LMU (Loyola Marymount University CA)
Marymount California University
Otis College of Design
Pepperdine University
USC University of Southern California