Great Student Storage Options
200+ 5-STAR
REVIEWS
A+ BBB
RATING
LOWEST PRICE
GUARANTEE
Choose the Best Service For Your Needs
Self
Load
A la Carte
Valet
Access Notice
1 Day
3 Day
Min. Return Notice
7 Days
5 Days
I want to:
Are you a student?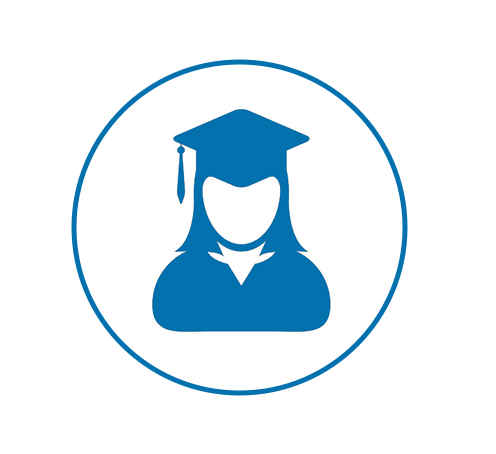 Why Box-n-Go? Here is Our Promise:
5 minutes online ordering
Store anything – no truck rental/driving!
No heavy lifting valet service
Secure, climate friendly facility
Can ship nationwide
I want to:
Are you a student?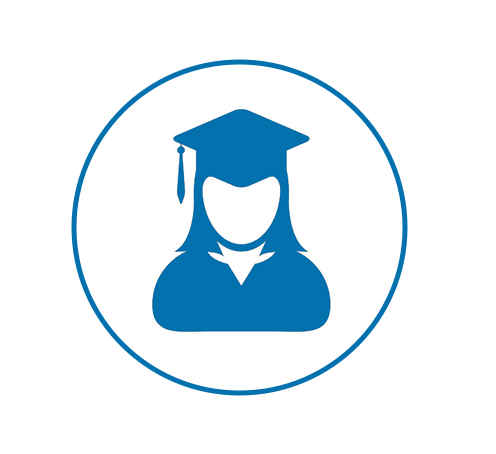 See How Our Student Storage Works
Self-Load Storage
Delivery to some campus locations may be limited.
I want to:
Are you a student?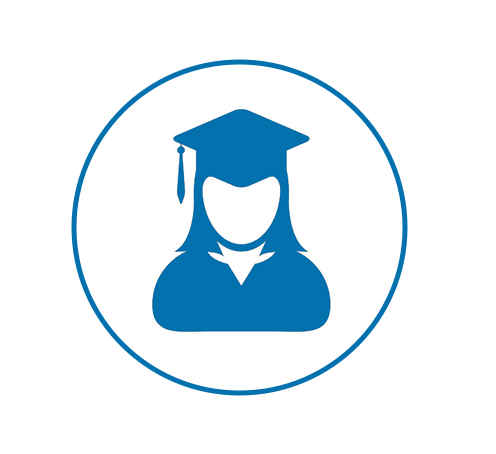 Additional Service Options
Local Moving
Load Help
Long Dist. Moving
Do not see what you are looking for?
What Our Customers Think
I want to:
Are you a student?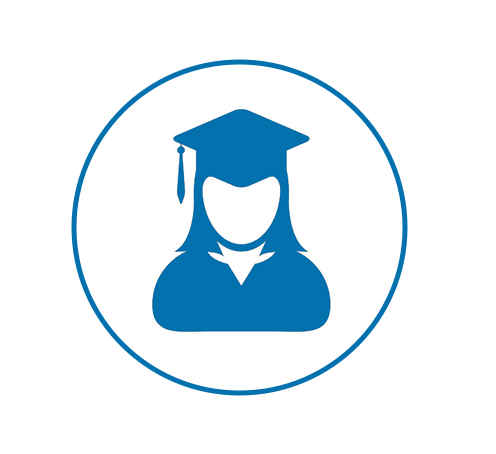 Congratulations on being a part of USC family! As you know, USC is one of the most prestigious as well as best recognized institutions of higher learning. USC has a very high set of standards. Ones that have been maintained since 1880. Studying there is not easy, however. This is why when it comes to storage near USC, you want to deal with is instantaneously. Because this way making the arrangements for the summer does not take away from you time preparing for the finals. While you also need to understand that finding the ideal storage near USC Campus won't be easy either. There are many storage providers that offer public storage near USC or competing alternatives, but you need to find the best. So, if you are looking for self storage near USC, you are at the right place. When people can't get instant; then the second best thing they go for is fast. Fast cars, fast food for example, you name it! Likewise, fast storage on or near USC campus! This is normal because the world is indeed becoming technology driven and fast paced. Convenience is what people truly want, however. Hence, convenience is what Box-n-Go storage provides for the USC students!
Storage near USC
If you are looking for the storage service on or near USC that is easy, you've come to the right place. If you happen to live on USC campus, then you are very fortunate! Although our storage facility is not located on USC campus, USC storage is definitely part of our services. Your storage needs will be met. however. Because Box-n-Go storage will not wait for you to come over. Moreover, our USC self storage service aims to bring the action straight to you. Whether you live on campus or near by! Consequently we simply want to give you the best and most convenient storage experience. Our offer is something that's going to be hard to ignore therefore. Let alone refuse. In contrast, imagine being your own boss. Above all this is something no one else can offer apart from self storage near USC by Box-n-Go!
Box-n-Go
offers two storage services to USC students:
Storage for off campus students
Firstly, these are Box-n-go storage containers that we deliver close to your housing. You pack them yourself however. After that, once you are done, we come back and pick the whole unit up and take it to storage. Hence this option is perfect if you are living in an off-campus apartment. Also if you are sharing this unit with a friend.
Valet storage service
This service is called Box-n-Go U, in contrast. Firstly, we mail you a box kit. You pack your belongings into these cardboard boxes, yourself however. Once you are done, you login to your online account and schedule the pick-up. After that, on the day of pick up, we come into your home, pick up everything that was labeled and take it to storage. Similarly, at the end of your summer break we deliver all your items back. You can store your own boxes, furniture, as well as luggage and bikes too. Hence, this option of self storage near USC is perfect for a dorm student. Also when you do not have a lot of stuff and do not want to do the heavy lifting.
Why Box-n-Go for self storage near USC?
There is a growing trend among students at USC to use Box-n-Go portable storage. Because this is an attractive option for many USC students looking for storage. Also those who are moving within the Southern California or beyond. Judge for yourself however:
No hidden fees or gimmicks, because who wants to deal with that
FREE Drive Up Access, however we require 1 business day notice
FREE Limited Protection Coverage as well as premium options
Pay only for the space you need (order an extra unit. We won't charge you unless you use it)
Load/unload once because there is no truck rental involved
Indoor storage, however combined with drive up access convenience
Surveillance cameras as well as rolling patrols
Packing supplies as well as boxes
Open 6 days a week, however except major holidays
Month to month rentals as well as commitment discounts
Professional as well as friendly service
Credit cards accepted, however no American Express please
Box-n-Go self storage near USC gives you all the time you need to pack in contrast to truck rental with traditional storage. Because there is no time pressure! Hence you don't need to rush and panic. Take all the time you need because our USC storage service isn't going anywhere! So what else are you waiting for? Oh… Is it too early to throw in the final sales pitch? Well, if you are still in doubt on why Box-n-Go Storage service is the best storage service in town, you should consider this fact: there's absolutely no need for you to rent a truck! Yes, you read that right! Because there is no need to handle your possessions twice!
Storage near USC – Convenience
Box-n-Go Storage basically got rid of the most grueling and tiresome part of moving your belongings. Because we got the truck services all covered up for you. If this still doesn't convince you that this storage near USC campus is the best service for you, then we don't know what else can! Actually, we do know what can. Here, at Box-n-Go Storage, our storage offers for the USC students are always top notch however. Because we care about the customers first. Likewise we care about your well being and building strong relationships with you; our beloved customers.
Storage Facilities for USC Students – Compare and Know
Hence we are very confident that you will find our services of USC storage containers convenient and affordable. Because of this we ask you to drive out to the nearby storage facilities and compare for yourself:
3821 Jefferson Blvd, Los Angeles, Ca, 90007 – Public Storage Near USC
Fort Self Storage – 1651 S Central Ave, Los Angeles, CA 90021
3770 Crenshaw Blvd, Los Angeles, Ca, 90007 – Public Storage Los Angeles CA
U-Haul Moving & Storage of Downtown – 1836 S, Arapahoe St, Los Angeles, CA 90006
3625 S Grand Ave, Los Angeles, CA 90007 – Public Storage Downtown LA
Magellan Storage – 5415 E Olympic Blvd, Commerce, CA 90022
3611 W Washington Blvd, Los Angeles, CA 90018 – Public Storage Near USC
Extra Space Storage – 5555 S Western Ave, Los Angeles, CA 90062
1702 S San Pedro Street, Los Angeles, CA 90015 – Public Storage USC
Extra Space Storage – 6033 S Central Ave, Los Angeles, CA 90001
300 Avery St, Los Angeles, CA 90013 – Public Storage USC
Dorm to Dorm USC
2500 W 6th St, Los Angeles, CA 90057 – Public Storage USC
Extra Space Storage – 2800 W Pico Blvd, Los Angeles, CA 90006
3636 Beverly Blvd, Los Angeles, CA 90004 – Public Storage USC
3707 S Hill St, Los Angeles, CA 90007 – Storquest Self Storage Los Angeles CA

12821 W Jefferson Blvd, 

Los Angeles, 

CA

– Storage Quest near me
First of all remember, Box-n-Go Storage wants you to be the boss. As a result, with that being said, you will have easy access to your belongings. Because you cannot find easier and more convenient storage service anywhere near USC. So when searching for the self storage near me by USC, consider Box-n-Go.
Storage near USC – Security
Rest assured, our super high security storage facility located just a short drive away from USC campus. We are aware that as a customer, you always want to be sure and have a peace of mind that the belongings you are storing are safe and secure. As a USC student, living on or near campus, or any place in Southern California, Box-n-Go storage should be on the top of your list whenever you are in need of a storage service, near USC campus or elsewhere. Who knew that storage near USC campus experience could be fun, exciting, and efficient, all at the same time? It's true, only with Box-n-Go Storage!
USC Storage Prices and Other Considerations
Should you need storage this summer, here are some pointers to look at when comparing your options:
First of all security is the No 1 factor you need for your hard earned possessions. The storage facility should provide secure storage, as well as video surveillance of the site.
Similarly location, location, location! You want a storage near USC facility that is either close to your current or future residence, or can deliver wherever you are.
In contrast to other things, storage space does matter. hence, when picking a storage unit, you need enough space for all your possessions. However not so large that you are paying for unused space. So know approximately how many boxes, or rooms worth of items, you plan on placing in your unit.
Likewise, accessibility is vital. Don't choose a storage facility that doesn't provide easy access. because if you need to get at a box or two on short notice, this becomes especially important. Having key code access makes it easy to access your unit at any time for example.
Box-n-Go storage units near me services offer fast, affordable and secure storage facilities for USC students. Further, our prices start from $59/month for a 8′ x 5′ self storage space. Also an option for $10/mo for "by-the-box" valet storage service. Call 1 877-269-6461 to reserve your storage service today.
Facilities Box-n-Go Offers for Storage near USC
If you need more than one storage unit to be delivered to USC, we can provide more. Because you pay for only the space you use. Also, if you are looking for packing supplies, we can deliver those to you as well. We have boxes, tape, locks as well as bubble wrap and more. Packages are specially put together to meet your packing needs. So simply order what you need and if you don't use all the supplies, we will buy the unused items back at full price. No matter what your storage or moving needs may be this summer, Box-n-Go Storage can handle it. So, if you have any questions about storage near USC, our friendly staff is happy to help answer them. Give us a call or book online.
Storage near USC – What you need to do before the move out.
Moving home is always a lot of work, Consider storage near me by Box-n-Go when you are a dorm resident. You are effectively moving home several times a school year as you have to vacate a dorm room or a room in a shared rental apartment or house. One option that many savvy students are taking is using storage units to house their possessions during the break.  The really clever option is to use the mobile storage units by
Box-n-Go Storage.
Because USC students can have their mobile storage units delivered direct to their residences. The key thing to vacating a room and using the storage to its best advantage is to plan ahead. This will ensure you make your dorm look exactly like it did when you moved in. This will also make sure you'll get your entire security deposit back. When you are preparing your residence for move out and considering the storage near USC there are a couple of things you need to do first.
Return to Original Condition
If you have hung pictures using nails or drilled holes you must make sure that you fill in all the holes before you leave.
Dump the Trash
Make sure you clean all of the trash out of your dorm and the fridge before you leave and drop it in the dumpster. Hence don't count on your roommate to get it done.
Storage near USC – Tips to Get it Right
With the pressures of classes almost behind you, don't fret over how and where to transport your belongings. Summer break should be something to look forward to. Let us help you take some of the stress out of moving and storage. Look into what storage near USC by Box-n-Go offers. Get your summer off to an easy hassle free start. Book your storage near USC with us today and enjoy your summer break!
Box-n-Go Student Storage Services are available at the following Southland's Colleges and Universities:
Cal State University LA
Cal State University Long Beach
CalTech (California Institute of Technology)
LA Film School
La Sierra University
LMU (Loyola Marymount University CA)
Marymount California University
UCLA (University of California Los Angeles)
USC University of Southern California
Whittier College
Otis College of Design