RESERVE ONLINE IN MINUTES
RESERVE ONLINE IN MINUTES
Save 50% see how
No Truck Needed see why
No Heavy Lifting we can help load or move
200+ 5-STAR
REVIEWS
A+ BBB
RATING
LOWEST PRICE
GUARANTEE
Box-n-Go Storage & Moving - as Easy as 1-2-3
1
We Deliver
2
We Pick Up
3
We Store or Move
Store on your driveway or inside our secure facility. Load/unload only once. Ground level access.
I want to:
Are you a student?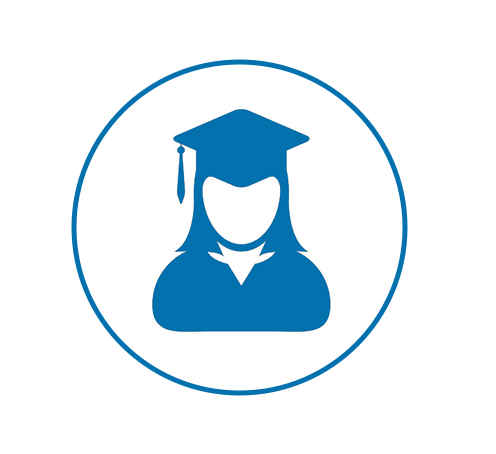 Available Sizes
Box-n-Go - XXL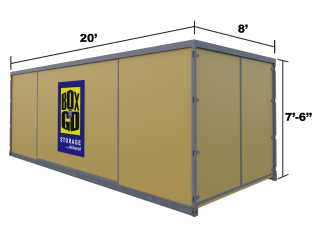 20' Container – all weather.
Perfect for 3-bedroom residence.
5-7 rooms, furniture, appliances, etc.
Learn More
Box-n-Go - XL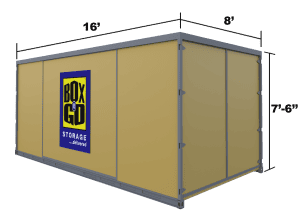 16' Container – all weather.
Perfect for 2-bedroom residence.
3-5 rooms, furniture, appliances, etc.
Learn More
Box-n-Go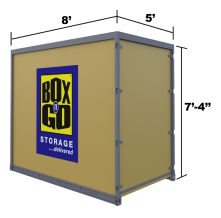 8' Container – all weather.
Modular – works for any need.
Each fits 1-1.5 rooms.
Learn More
I want to:
Are you a student?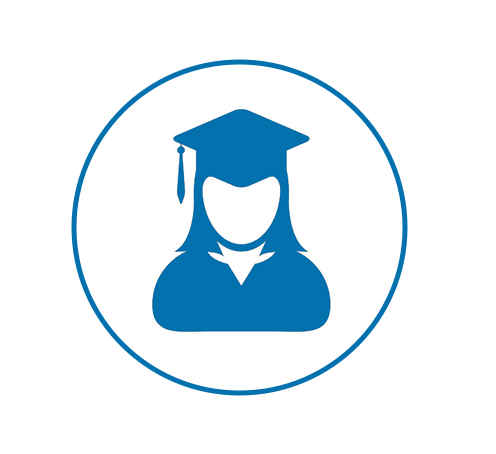 See How Our Services Can Work for You
I want to:
Are you a student?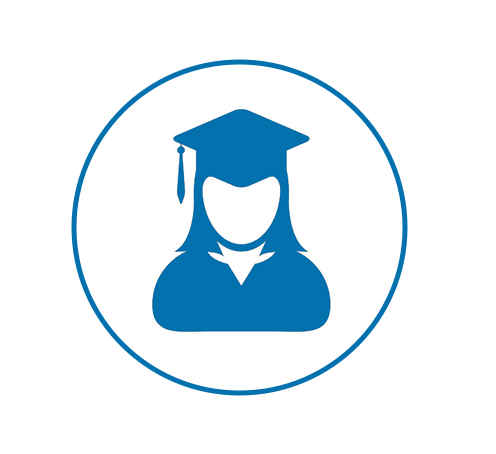 Our Services
Personal & Business Storage
Student Storage
Local & Nationwide Moving
Packing & Loading Help
Moving Boxes & Supplies
Do not see what you are looking for?
What Our Customers Think
I want to:
Are you a student?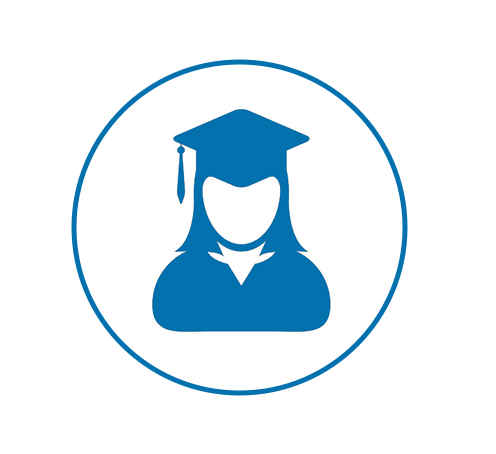 Why Box-n-Go? Here is Our Promise:
We are dedicated to deliver the best solution for almost any storage & moving need, with no gimmicks or hidden costs:
No truck to rent. We deliver storage to you!
Load/Unload only once.
Pay only for space you use.
Secure, climate-friendly facility.
Drive-up access
No Truck to rent…EVER!
Save money and time.
Reduce the risk of accidents and injuries.
No need to pay for gas, insurance & mileage!
Load ONCE Storage Solution!
You only need to load your belongings once!
No need to load and unload it all again into a storage unit.
All containers come with easy ground level access!
Pay Only for the Space You Use!


(if storing at our facility)
No not need to guess on how much space you actually need.
Order an extra 8' x 5' unit. Do not use it – do not pay for it.
Secure, Climate-Friendly Facility!
Highest degree of security and protection.
Our 8' x 5' units are breatheable – no mold or mildew.
No funky smell when your belongings return.
EASY Drive-Up Access!


(if storing at our facility)
Access your units at ground level.
No elevators, ramps, stairs to climb.
Schedule access appointment & drive straight to your units.
I want to:
Are you a student?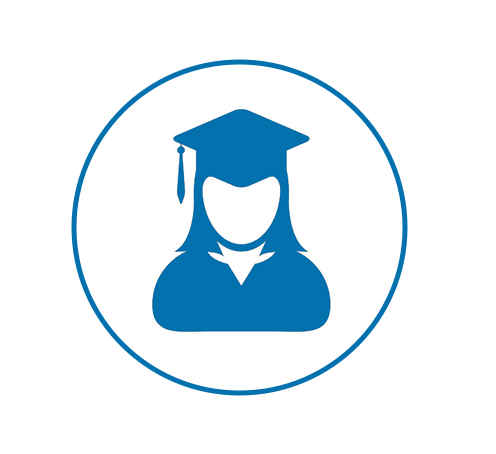 Box-n-Go ACCD Students Storage
Looking for ACCD Students Storage? Need Storage near ACCD?
Box-n-Go Moving and Storage is the answer to any college storage space problems to start with. We offer affordable ACCD students storage in addition to our innovative secure storage facilities. Chose the best, as well as the easiest Art Center College of Design storage available. Because Box-n-Go Storage near ACCD has you covered. Above all, for anything related to ACCD student self storage, you can rush to them. Also, keep in mind that Box-n-Go offers two types of services for students:
Storage for off campus students
These are Box-n-go ACCD student self storage containers that we deliver close to your housing. You pack them yourself, however. Once you are done, we come back and pick the whole unit up. then we take it to ACCD students storage facility. This option of storage near ACCD is perfect if you are living in an off-campus apartment for example. It is also great if you are sharing this unit with a friend. Meanwhile, if you are up for Art Center College of Design Storage, read on.
Valet storage service
Our valet storage service is very different from the avove self-storage servcie, however. This service for ACCD student storage is called Box-n-Go U. Here is how it works. Firstly, we mail you a box kit. After that, you pack your belongings into these cardboard boxes. Once you are done, you login to your online account, schedule the pick-up. On the day of pick up, we come into your home and label every box or item. After that we pick up everything that was labeled and take it to ACCD students storage. Subsequently, at the end of your summer break we deliver all your items back. You can store your own boxes, as well as furniture and bikes for example. This option of Storage Near ACCD is perfect for a dorm student or when you do not have a lot of stuff and do not want to do the heavy lifting.
Need college storage space for your budding valedictorian?
You are finally on your way to college!  This is the moment that you waited for your entire life, and now it's finally here. You are excited and are open to so many possibilities. However, this is also a time where you can be filled with a lot of anxiety and nervousness. After all, you are stepping into the unknown and not sure what to expect.This is why it's imperative that you prepare yourself ahead a time, so you can calm your nerves, relax and have fun! So, what are some steps you should take to prepare for your big day? read the following points to sort the issue of Art Center College of Design Storage.
Step 1: Find Box-n-Go Art Center College of Design Storage
As you know dorm rooms are barely big enough to fit a twin size bed, however. This is why above all it's important that you determine what items you will be taking with you. As well as what items you will place in ACCD Students Storage. Make your list and get in touch with Box-n-Go for ACCD student self storage after that.
Step 2: Find out information about your new living quarters
As you may know, every college is different. Similarly they all have different rules. Because of this you have to find out important information like will you have a phone jack, cable hook –up. For instance, will you have cooking privileges? What kind of furniture and appliances will the dorm have for example, if any. Therefore, by having more information about your living arrangements, you can be prepared about what to place in Art Center College of Design Storage.
Step 3: Make friends with your new college roommate
While most people prefer to live alone, there are also some who enjoy the college experience and being roomies with strangers. Hence, if possible arrange an in-person or Skype meeting with your new roomie to discuss your living arrangements. In addition, who will clean the room? Afetr that who will sleep next to the window? Do they have an alarm clock, for instance? Similarly, do they have a significant other who will visit? Also find out if they are bribing any supplemental furniture like a mini-fridge, foldable desk, cooling fan or other items that you may need. If this is the case, you can ask your roomie if you can share. This way you can leave all of your items in Storage Near ACCD. Art Center College of Design Storage is in many ways a helpful solution for you. When it comes to getting ready for college there are a lot of things you will have to do. Finding ACCD students storage shouldn't be one of them however. Therefore, let  Box-n-Go make your experience an effortless process. As well as your students college storage near ACCD affordable. Call today 877-269-6461!
Why Box-n-Go for ACCD student self storage
Box-n-Go storage is an easy option for many Art Center College of Design students, however. In fact all students looking for Art Center College of Design Storage or moving within the Southern California or even beyond:
No hidden fees or gimmicks, because what you see is what you get
FREE Drive Up Access in addition to other conveniences
Limited Protection Coverage at no cost (however up to a  limited amount)
Pay only for the space you need (Hence we suggest you order an extra unit. We won't charge you unless you use it).
Load/unload once
Indoor storage, also at climate friendly, secure warehouse
Surveillance cameras, as well as other security features
Packing supplies are also availabel on premises as well as for delivery
Month to Month Rentals as well as commitment discounts
Who would rather not have to make multiple trips to and from their ACCD Students Storage unit when the facility can deliver the storage container more conveniently to them? This can save any Art Center College of Design student time and energy regardless of whether they are looking for a short term storage, long term Storage Near ACCD, moving away from Southern California for a little while or a longer while. Moreover, if you are a Art Center College of Design student chances are you have seen a Box-n-Go ACCD student self storage container in your neighborhood. Hence, save yourself a lot of hassle, money and time. Because there is no need to rent a truck, pack and unpack it multiple times, drive it to and from the Storage Near ACCD facility. Box-n-Go will bring a conveniently sized portable storage unit to you, regardless of where you are located!
Convenience of ACCD Storage
After all, with Box-n-Go Storage convenient and affordable service provided for Art Center College of Design students you do not even have to leave your dorm room.  Because you can make all the arrangements online or over the phone. After that we will deliver your ACCD student self storage units to your ACCD student housing. Subsequently we will place them where convenient for you. Then e will come back to pick them up once you finish packing. Access to your belongings is easy if you are a self storage servcie customer, however. Because you have a choice of a FREE access at our facility by appointment.  In addition, for a fee, we can re-deliver your units to you (few days notice is required for deliveries). Also, our experienced friendly staff will make you feel at home. Above all we are just a short drive away from Art Center College of Design and offer many advantages.
Rates for ACCD students storage
When it comes to ACCD storage there are lots of options out there. So before choosing one, we advise you to do some home work. Check out what's available to you elsewhere, however. In other words drive by the traditional storage facilities near ACCD. In other words see what they offer. Above all, do they have services similar to the above? Certainly find out how are they priced. Do they make you buy additional insurance coverage, for example? Moreover, what is their move out process? Also find out more information about their access policies. Basically, learn as much as you can about every option. We are so confident in the value and quality of our storage services that we invite you to compare for yourself:
Mini Storage – Art Center College of Design Students Storage and Moving, 2770 E Colorado Blvd, Pasadena, CA 91103
Public Storage – Art Center College of Design Students Storage and Moving, 150 N Halstead St, Pasadena, CA 91105
U-Haul – Art Center College of Design Students Storage and Moving, 36 Sycamore Ave, Pasadena, CA 91103
Colorado Blvd Self Storage – ACCD Students Storage and Moving, 2581 E. Colorado Blvd, Pasadena, CA 91105
Storbox Self Storage – 2233 E Foothill Blvd, Pasadena, CA
Allen Avenue Self Storage – 234 Allen Ave, Pasadena, CA 91106
Arroyo Parkway Self Storage – 411 S Arroyo Pkwy, Pasadena, CA 91105
Remember, with Box-n-Go ACCD students storage service you get:
Delivery of your storage unit to your door step. Hence there is no need for you to rent a truck.
You can load it on your schedule however. Because of this there is no need to do it all in one day.
You also load your belongings straight into the ACCD storage unit. Therefore there is no double handling of your belongings. Save time and money.
You get a ground level access for FREE. This is a feature that most facilities charge you additional fees, however.
You get many flexible return delivery options. As you may be returning to a different residence, this may also become the greatest convenience for you.
Box-n-Go Students Storage 91103 Services are also available at the following nearby Colleges and Universities:
Azusa Pacific University Cal Poly Pomona CalTech (California Institute of Technology) Harvey Mudd College Keck Graduate Institute Occidental College Woodbury University