Great Student Storage Options
200+ 5-STAR
REVIEWS
A+ BBB
RATING
LOWEST PRICE
GUARANTEE
Choose the Best Service For Your Needs
Self
Load
A la Carte
Valet
Access Notice
1 Day
3 Day
Min. Return Notice
7 Days
5 Days
I want to:
Are you a student?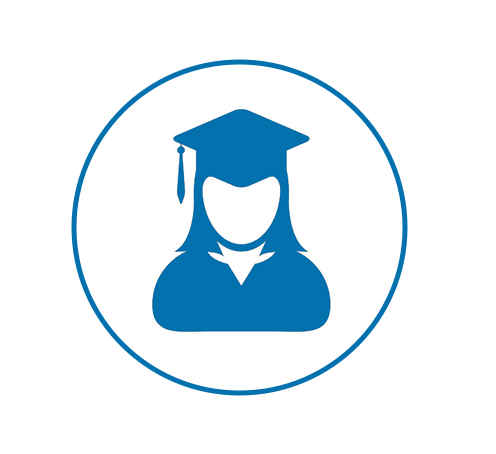 Why Box-n-Go? Here is Our Promise:
5 minutes online ordering
Store anything – no truck rental/driving!
No heavy lifting valet service
Secure, climate friendly facility
Can ship nationwide
I want to:
Are you a student?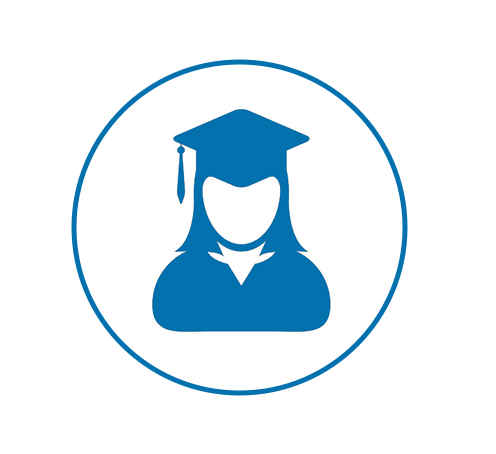 See How Our Student Storage Works
Self-Load Storage
Delivery to some campus locations may be limited.
I want to:
Are you a student?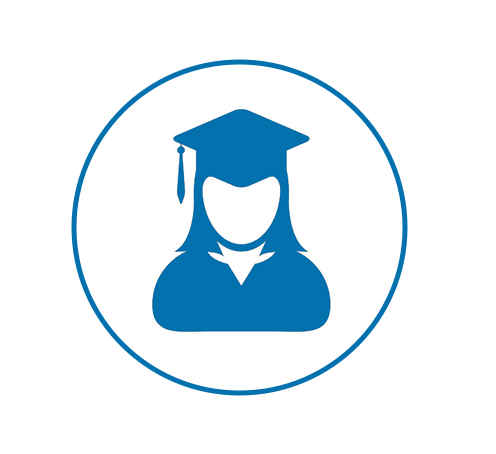 Additional Service Options
Local Moving
Load Help
Long Dist. Moving
Do not see what you are looking for?
What Our Customers Think
I want to:
Are you a student?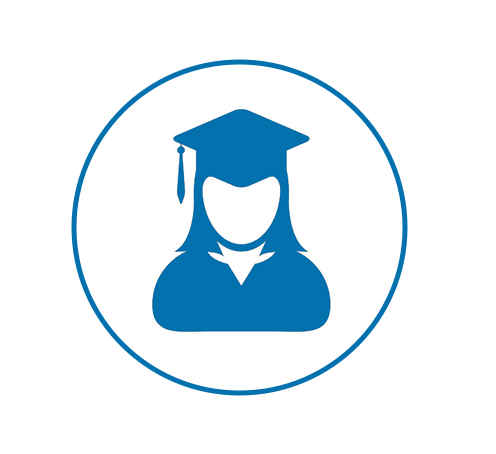 Harvey Mudd Summer Storage – On Campus Storage Space
There is a primary concern for Harvey Mudd students when they have to leave their dorms for any extended period. Above all it is the safety of their treasured possessions. A cheap Harvey Mudd summer storage can become a solution, however. A dorm room is not just bricks and mortar, but is a home to our special personal possessions as well as items of sentimental value that are incredibly important to us. So are you looking for Harvey Mudd on campus storage space? Hence read on to know more about self storage near Hurvey Mudd. Box-n-Go can help you solve practically any of your storage and moving needs, however. Because here is what we offer:
Container Storage
Firstly, these are Box-n-go self storage near Hurvey Mudd that we deliver close to your housing. You pack them yourself, however. After that, once you are done, we come back and pick the whole unit up and take it to Harvey Mudd summer storage. This option is perfect when you are living in an off-campus apartment. Also if you are sharing this unit with a friend.
Valet storage service
Firstly, this service is called Box-n-Go U, where U stand for University. We mail you a box kit that you need to pack, yourself however. After that, once you are done, you login to your online account and schedule the pick-up. After that, on the day of pick up, we come into your home, pick up everything that was labeled and take it to storage. Similarly, at the end of your summer break we deliver all your items back from our Harvey Mudd summer storage. You can store your own boxes, furniture, also mini fridges, bikes too. Above all, this option is perfect for a dorm student. Also when you do not have a lot of stuff and do not want to do the heavy lifting. When you decide to ship these home, we can do it for you. Therefore it's the simplest storage option you have.
Box-N-Go Storage: A Cheap Harvey Mudd summer storage
As a result, a solution to securely store your treasured belongings is using
Box-n-Go
storage. It may be when utilizing Harvey Mudd on campus storage space. Harvey Mudd students, therefore, can feel assured while away from their home for any extended period. The main advantage, however, is that you do not need to become a part of any tiresome journey to and from a remote self-storage site. You will only have to pack your Harvey Mudd summer storage unit once. Also do it near your dormitory and arrange to have it collected. Then, we will take the storage units to our secure and controlled storage warehouse. We will keep them safe till you ask for return. When looking for cheap Harvey Mudd summer storage, students have the benefit of peace of mind while away. When you return, you can conveniently arrange to have Harvey Mudd on campus storage space returned to you.
Box-n-go Understand Students Needs
Above all, at
Box-n-Go Storage
we are understand the unique needs of college dorm students. Especially when their are looking for storage moving service to store their belongings safely, conveniently and affordably. That is why we offer the option of Harvey Mudd on campus storage space. You will find us to be one of the most reliable service providers, for example. when searching for self storage near Hurvey Mudd. Our Harvey Mudd summer storage service for students simplifies the move-in and move-out process while making it absolutely stress FREE. If you are searching for cheap summer storage, search no more however. Because students are welcome to use Box-n-Go Harvey Mudd on campus storage space year around. We  also have monthly specials. Ones that will help you get the best deal on self storage near Hurvey Mudd, in addition to convenience that you get with our service. Whenever you may need it.
Harvey Mudd on campus storage space
No need to worry, however. Because Harvey Mudd College students can always reserve a Box-n-Go onsite self storage units to solve all their moving and storage needs. We know that finding affordable while also convenient self storage and moving option near Harvey Mudd College can be difficult. Especially for Harvey Mudd College students who have better things to do with their time. With Box-n-Go Storage convenient and affordable Harvey Mudd summer storage services you do not even have to leave your home however. Because you can make all the arrangements online or over the phone. After that we will deliver your storage units to you and place them where convenient for you. While you are studying or catching up on the latest with your friends, we can be carefully packing your stuff in Harvey Mudd on campus storage space.  We understand how important your stuff is to you, and that even if you don't have a lot yet in life, it still matters. Over the years we've figured out exactly what student storage needs are, specifically for Harvey Mudd College students. Above all we're easy to talk to. Just look at our customer service ratings. because we get it what a student like you wants from the ideal moving situation. Also we've worked with lots of other Claremont Colleges students.
Box-n-Go Container Loading Guidelines
Above all, Box-n-Go self storage near Hurvey Mudd servce is here to help you with safe and hassle-free summer storage. Please take a few moments to review these guidelines before you begin packing your Box-n-Go storage containers. These guidelines will help you protect your belongings while also making the most of the space in each container. because placing items correctly inside your Harvey Mudd on campus storage space will make the ride smoother. While unloading a whole lot easier.
Self storage near Hurvey Mudd – Prohibited items:
Firstly, DO NOT store any flammable materials. This includes aerosol products, including hair spray, shaving cream, deodorants because these can easily ignite under some conditions. Secondly, DO NOT store any insecticides, cleaning products, spray paint, nail polish remover. This is because similar to the above, these can easily ignite. Also, DO NOT store bleach, lighter fluid and motor oil, gas, propane tanks, old paint, cleaning fluids. Similarly these can ignite.  This list also includes all other materials which might create or intensify a fire in any Box-n-Go storage containers. So, before you store, drain the gasoline and oil from engines in lawn mowers, tillers, weed eaters, etc. prior to storing. Don't store liquids, for example, in any Box-n-Go storage containers. Also, never store any pharmaceuticals or controlled drugs as well as any other substance or materials storage. In addition, do not store drugs, use of which may be regulated by federal, state, or local law, regulation, rule, or ordinance, for example. Do not let children play in, on, or around Box-n-Go storage containers, because they can be accidentally injured or locked in. Also make sure to load less than 2,000 lbs. in any Box-n-Go storage containers. Never load all heavy items on one side of the Box-n-Go storage container, for example. Never remove the weather resistant cover from your storage container(s) as it is dangerous as well as prohibited. Finally, don't store antiques, fine art, high value artwork, because these cannot be replaced if lost. This list also includes valuable documents, as well as jewelry, fragile goods or goods of high or emotional value inside the Box-n-Go storage containers. In addition, carry valuable papers and items with you so they are not lost or damaged.
Things to Remember
Remember, your Harvey Mudd summer storage container is made of wood, so watch for splinters. Remember – some items are heavier than you think (i.e.: Books). Before delivery of your self storage near Hurvey Mudd to your location you'll need to plan ahead and decide on the best location of such a container(s). If necessary, contact your property manager or resident adviser, for example. If living off campus, however, talk to home owner's association or local authorities to ensure you will be complying with any covenants, guidelines or zoning restrictions. Above all, use the storage inventory list provided by
Box-n-Go
to record which items go in each Box-n-Go storage container. As well as its general location within the container. Because this will allow you to find an item easily, should you need to access your goods while in storage. Also label all boxes with your name and list of contents on several sides. Because this will make finding things easier. If you are renting and storing more than one Box-n-Go storage container however, store items you'll need most often in one particular storage container.
More than just summer storage
Did we mention large fusing Box-n-Go during the school year? Indeed, we did. However, you find yourself in the position when you do not have enough space in your dorm room you may understand why space management is one of the challenges for students. Now let's look at this scenario for example: a couple or three or more students sharing a room, spending Christmas at their dorm room. Their room must be full of furniture, clothes, books, and stuff, for instance. Storage may be a priority, therefore, with the lack of space there. However students are busy. Because they are quite engrossed with all the finals as well as the Christmas preparations. Hence they don't have time to think out a massive re-haul. Because to do that, some students might even need to move out – a less handy option, as we all know. Instead, storage units like Box-n-Go solve the space management issue stress-free.
Compare Box-n-Go to other Harvey Mudd summer storage options
Likewise, there are lots of self storage options available to you. Not all are the same however. because of this, you have to compare the services, prices and amenities first. Find out if they make you buy an additional insurance coverage, for example. Also, what about the ground level access? So are their units climate-friendly? Learn about their move-in as well as move-out protocol. All these items play a great role in establishing the overall cost and convenience for you. Therefore, see for yourself:
Reliable Self Storage Claremont -1495 Andrew Dr, Claremont, CA 91711
US Storage Centers – 1808 W Foothill Blvd,
SmartStop Self Storage – 2234 Arrow Hwy
Extra Space Storage Claremont CA – 525 W Arrow Hwy, Claremont, CA 91711
Price Self Storage – 10005 Arrow Route
All Amercican Mini Storage – 711 S Mills Ave, Claremont, CA 91711
Stor-Mor Self Storage – 8635 Valley Blvd
Public Storage – 2340 Central Ave
Box-n-Go Student Storage Services are also available at the following nearby Colleges and Universities:
Cal Poly Pomona
Claremont Colleges
Claremont McKenna College
Keck Graduate Institute
La Sierra University
Pitzer College
Pomona College
Scripps College
UC Riverside
University of La Verne