RESERVE ONLINE IN MINUTES
RESERVE ONLINE IN MINUTES
Save 50% see how
No Truck Needed see why
No Heavy Lifting we can help load or move
200+ 5-STAR
REVIEWS
A+ BBB
RATING
LOWEST PRICE
GUARANTEE
Box-n-Go Storage & Moving - as Easy as 1-2-3
1
We Deliver
2
We Pick Up
3
We Store or Move
Store on your driveway or inside our secure facility. Load/unload only once. Ground level access.
I want to:
Are you a student?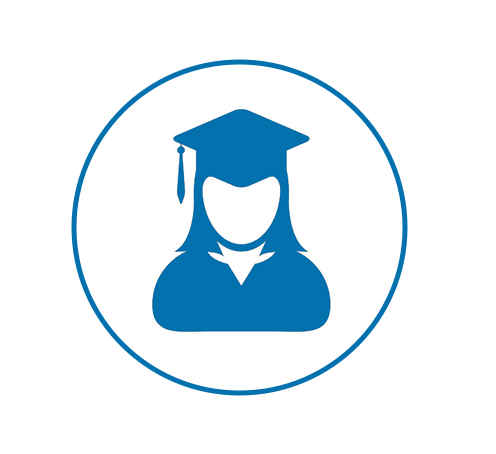 Available Sizes
Box-n-Go - XXL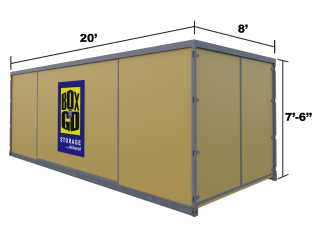 20' Container – all weather.
Perfect for 3-bedroom residence.
5-7 rooms, furniture, appliances, etc.
Learn More
Box-n-Go - XL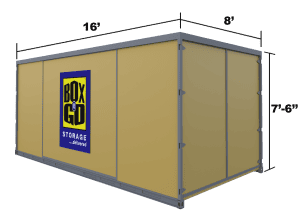 16' Container – all weather.
Perfect for 2-bedroom residence.
3-5 rooms, furniture, appliances, etc.
Learn More
Box-n-Go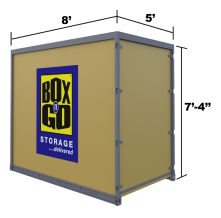 8' Container – all weather.
Modular – works for any need.
Each fits 1-1.5 rooms.
Learn More
I want to:
Are you a student?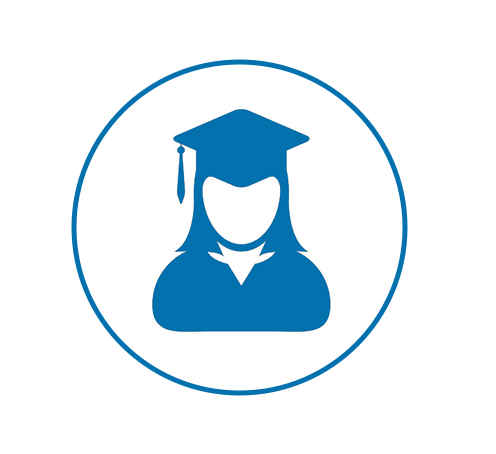 See How Our Services Can Work for You
I want to:
Are you a student?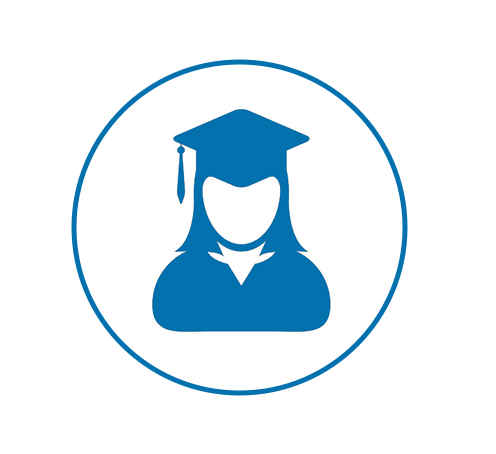 Our Services
Personal & Business Storage
Student Storage
Local & Nationwide Moving
Packing & Loading Help
Moving Boxes & Supplies
Do not see what you are looking for?
What Our Customers Think
I want to:
Are you a student?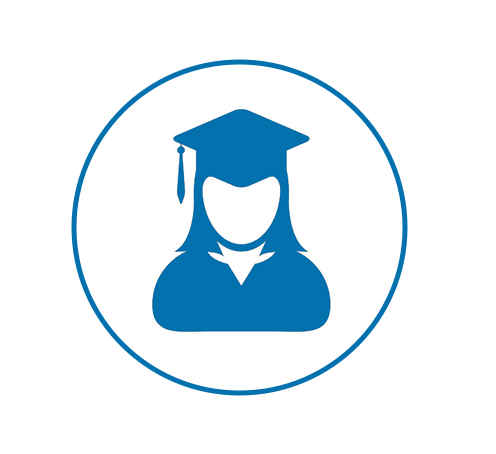 Why Box-n-Go? Here is Our Promise:
We are dedicated to deliver the best solution for almost any storage & moving need, with no gimmicks or hidden costs:
No truck to rent. We deliver storage to you!
Load/Unload only once.
Pay only for space you use.
Secure, climate-friendly facility.
Drive-up access
No Truck to rent…EVER!
Save money and time.
Reduce the risk of accidents and injuries.
No need to pay for gas, insurance & mileage!
Load ONCE Storage Solution!
You only need to load your belongings once!
No need to load and unload it all again into a storage unit.
All containers come with easy ground level access!
Pay Only for the Space You Use!


(if storing at our facility)
No not need to guess on how much space you actually need.
Order an extra 8' x 5' unit. Do not use it – do not pay for it.
Secure, Climate-Friendly Facility!
Highest degree of security and protection.
Our 8' x 5' units are breatheable – no mold or mildew.
No funky smell when your belongings return.
EASY Drive-Up Access!


(if storing at our facility)
Access your units at ground level.
No elevators, ramps, stairs to climb.
Schedule access appointment & drive straight to your units.
I want to:
Are you a student?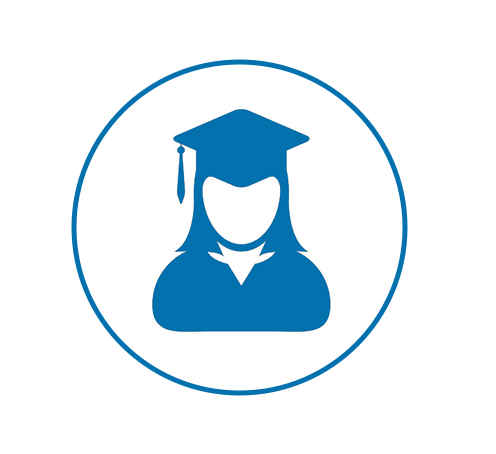 Available Self-Storage Units in Lake View Terrace, CA
Homes are a special place. They represent the best and worst of times, happiness, sorrow, moments to cherish as well as absolute tragedy. In short, houses represent a perfect reflection of our entire life. These memories are what make us remember how good our life has been. It is for this reason that houses have such a profound importance in our lives. But moving homes are inevitable in life. And for that process of smooth relocation, trust reputed Lake View Terrace storage. There are plenty of cheap storage units for you to choose from. Start your search today.
Moving with Lake View Terrace Storage – an Integral Part of Life
So, when people have to move into a new house, it brings both a sense of joy and a sadness both. It is the chance to start over and write chapters in life. It is a second chance at life and a lot of people crave for this chance. In other words, it is an opportunity to start a new. However, there is one thing that you'll have to take care of before you can move into your new house; your household items.
Why cheap storage units?
A lot of people believe that once you move into a new house, it's time to get new household items and discard all the old items. Simultaneously there are those people who believe that it is the household items that represent our link to our old house and if they all perform their functions well then there's no need to replace them and incur needless expenses. Whichever side you fall on you'll realize that while you move into your new house, you're going to need to store your household items somewhere with storage units. Where you store them is a decision that is a lot of tougher than you may realize. Why you should look for cheap storage units in this area? Because they are the safest and most secure way to only keep your items away from any physical danger.
Types of Storage
However, there are multiple kinds of storage that all cater to different needs that different customers have. Each of these different storage units are meant to offer different options. Here are some of the most common storage to help you understand which of these can fulfill your needs best. Take a look at the following points before renting Lake View Terrace storage units:
Indoor storage
When it comes to storage, you'll find that Indoor storage units are some of the best options that you could go for. There are multiple reasons why you should or can choose indoor cheap storage units. The primary one of these reasons is because the weather will never be an issue with these storage facilities in Lake View Terrace CA. Most people who use them are afraid of what the environment and the weather might do to their precious household items. This includes items like electronics and fabrics. However, if you opt for indoor storage units then you wave those worries goodbye. They are some of the most popular and widely used Lake View Terrace storage units. These kinds of storage units will always have a roof over their head and will always be weather proof.
Outdoor storage
As mentioned earlier, there are various kinds of Lake View Terrace storage units. One of the most popular kinds of storage in storage units in Lake View Terrace is the outdoor storage. The reason why they're so popular is because it allows its user to actually drive right up to their cheap storage units in Lake View Terrace CA. If you intend to use these storage units in Lake View Terrace for only a short period, you can have your items stored and then pick them up as soon as you can. These is a convenient option of for storage facilities in Lake View Terrace CA.
Climate controlled storage
This is one of the instances where technology makes Lake View Terrace storage units even better. A lot of people have started opting for these kinds of storage facilities because of the option to control the temperature inside your unit. Cheap storage often has varying temperatures which is not ideal for some items such as electronics or important documents. However, with climate-controlled storage units you can set whatever temperature you want in your storage unit and have the peace of mind regarding their safety. This is particularly helpful if you plan to leave items in these storage facilities for a prolonged period and you know that if the right temperature is not maintained then they'll be damaged.
Specialized storage
These kinds of storage facilities are meant for people who wish to use these storage facilities in Lake View Terrace CA to store more than just household items. Private wine collectors as well as restaurants often use these kinds of storage facilities. The storage units Lake View Terrace can properly store and age their wine collection and keep them safe from any intruders. These kind of storage facilities in Lake View Terrace CA are also used by corporations for commercial uses. These cheap storage units in Lake View Terrace CA include storing their valuable files, extra inventory or even to make deliveries easier. Book Lake View Terrace storage units according to your needs.
Why Choose Box-n-Go for storage units
Whatever your storage needs are, the mobile storage units delivered by Box-n-Go can address any of your needs. Box-n-Go delivers a unit for you to load your items at your convenience. The unit can be stored on your property or in our high security, controlled warehouse. The choice is yours. Our warehouse storage comes with a FREE drive up access service, with one day notice. This is normally a premium service at the traditional storage facilities in Lake View Terrace CA. Many people have heard of self-storage, but when it comes to placing their items in Lake View Terrace storage area they simply don't know where to start.  Of course, the most common reason for placing items in storage is a move or job relocation. However, there is a myriad of reasons why people choose to place their items in Lake View Terrace storage.
Discover the many reasons to put your belongings in storage in Lake View Terrace
So, if you are thinking about placing your items in Lake View storage, here are some reasons why you should.
If you or a family member are facing Military deployment
You have a family member or in-law moving in your home
You or a family member is heading to college for the semester
Going through a divorce or serious life-changing event
You are a newlywed and need to condense your space in the 91342 area
You are preparing for a home remodel
Selling your home
Moving to another area of Lake View Terrace
You want to store your holiday gifts in a safe space
Own a business  and you need a place to put your marketing materials
 You have collectibles that you feel are safer in a secured  personal storage 91342
Your living space is too small
Why Box-n-Go Lake View Terrace Storage Units
Our Lake View Terrace Storage Units are widespread.  The traditional storage sites with its lockers and out of town locations are springing up all around the area.  Furniture is one of the main needs of storage in many households.  A better option is using the services of
Box-n-Go
 to store your furniture. That said, proper preparation and packing is the key to ensuring your furniture keep its shape, and beauty until it's back home. Here are key packing tips when renting Lake View Storage Units to store your items.
Wrap a blanket or quilt around items to prevent any scratches or dents.
Store bedsteads and tabletops on edge vertically to save space.
Wherever possible, disassemble beds and wooden tables before storing.
After dusting, apply polish to protect the surfaces.
Remove all bolts, screws, and nuts.   Place them in a plastic bag taped to the item.
Concentrate on one room at a time when deciding what to put in storage. When you focus on smaller individual tasks it will stop you getting overwhelmed.
Simplify. Dispose of unwanted items before starting to pack your storage.
Pack your heavier things first and lighter items on top. The empty spaces inside furniture, like drawers and shelves, should be packed with smaller, odd-shaped items.
Never pack legal documentation. Car titles, insurance policies and marriage certificates are difficult items to replace.
Use newspaper to fill empty space in boxes. If you use it to wrap items, the ink will transfer to your goods. Use packing paper for wrapping items. This also makes it easier when unpacking. Just throw away the newspaper items. But you know there's something in the packing paper, so be sure to unwrap it.
Compare Lake View Terrace Storage Units to the rest!
The benefit of using mobile storage compared with traditional storage units is we deliver units straight to you.  You then arrange a convenient pickup time.  Subsequently, saving time since there's no back and forth to a storage facility. In conclusion, Box-n-Go provides storage options not easily given by other storage companies. Do not just take our word for it. Compare us to the competition:
Laurel Canyon Self Storage – 10864 Laurel Canyon Blvd
Public Storage near me 91342 – 10400 Sunland Blvd
Storage Etc. – 12087 Lopez Canyon Rd, CA 91342
Extra Space Storage – 10261 Glenoaks Blvd
While self-storage is nothing new, the portable storage system has changed the age-old system. Because of this, Box-n-Go makes it a convenient and simple storage process. Call today for your innovative Lake View Terrace Storage Unit.
 Why Box-n-Go Storage is the preferred Lake View Terrace Storage
Additionally,  there are many storage units in Lake View Terrace, Box-n-Go self storage near 91342 offers a wide variety of benefits that make us the preferred storage area code.  When you choose our Lake view storage here is what you can expect:
Safe and secure storage warehouse in Lake View Terrace
Free Ground level access at a storage warehouse or at your home
Easy access to your belongings whenever you need them
Pick –up and delivery of your packed storage unit
Portable storage units that prevent mold and mildew
Friendly and quality customer service at our storage warehouse
Free ( limited) content protection plans
Flexible payment options and affordable monthly storage rent
And much more!
Call Box-n-Go storage and rent an affordable storage unit today!
In conclusion, it doesn't matter the reason why you need storage, the important thing is that you have flexible, convenient and affordable storage solutions near your Lake View Terrace home.  Whether you need to store your belongings for a couple of days, a few weeks or a few months, you can rest assured that Box-n-Go storage can provide you with portable storage units that you can rely on. Call Box-n-Go storage today and ask us about our affordable monthly rental options.
Box-n-Go
provides self-storage units to the following zip codes in Lake View Terrace, CA: 91342, 91331, 91040, 91352. Find a Lake View Terrace portable storage unit near you! Box-n-Go services many cities and neighborhoods around you, including:
La Crescenta, CA
,
La Canada Flinttridge, CA
,
Sunland, CA
,
Tujunga,CA
,
Montrose, CA
, as well as many other places around
Los Angeles, CA
and
Orange County, CA
.