RESERVE ONLINE IN MINUTES
RESERVE ONLINE IN MINUTES
Save 50% see how
No Truck Needed see why
No Heavy Lifting we can help load or move
200+ 5-STAR
REVIEWS
A+ BBB
RATING
LOWEST PRICE
GUARANTEE
Box-n-Go Storage & Moving - as Easy as 1-2-3
1
We Deliver
2
We Pick Up
3
We Store or Move
Store on your driveway or inside our secure facility. Load/unload only once. Ground level access.
I want to:
Are you a student?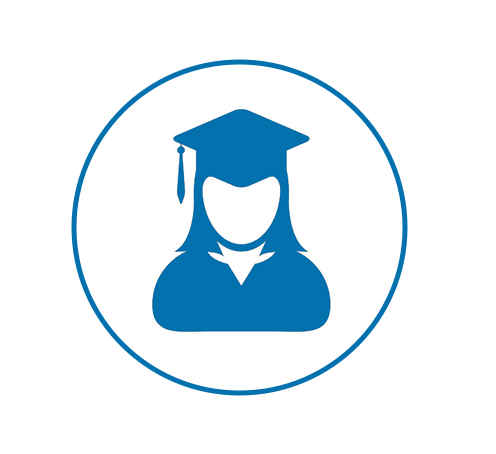 Available Sizes
Box-n-Go - XXL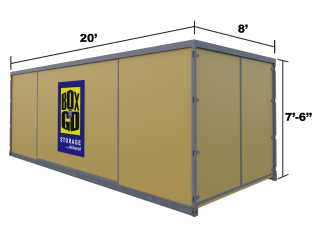 20' Container – all weather.
Perfect for 3-bedroom residence.
5-7 rooms, furniture, appliances, etc.
Learn More
Box-n-Go - XL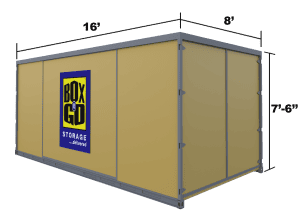 16' Container – all weather.
Perfect for 2-bedroom residence.
3-5 rooms, furniture, appliances, etc.
Learn More
Box-n-Go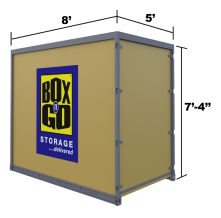 8' Container – all weather.
Modular – works for any need.
Each fits 1-1.5 rooms.
Learn More
I want to:
Are you a student?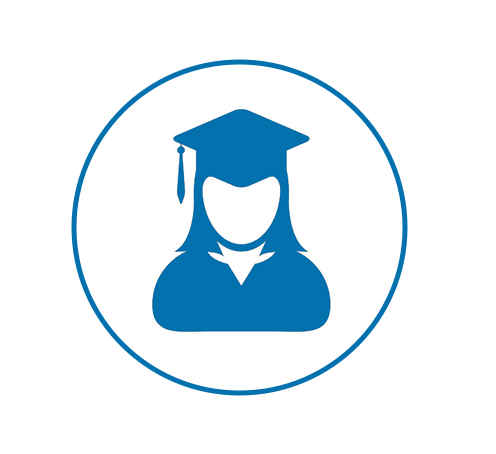 See How Our Services Can Work for You
I want to:
Are you a student?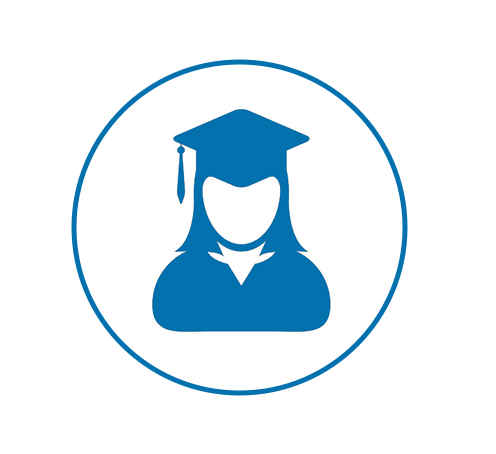 Our Services
Personal & Business Storage
Student Storage
Local & Nationwide Moving
Packing & Loading Help
Moving Boxes & Supplies
Do not see what you are looking for?
What Our Customers Think
I want to:
Are you a student?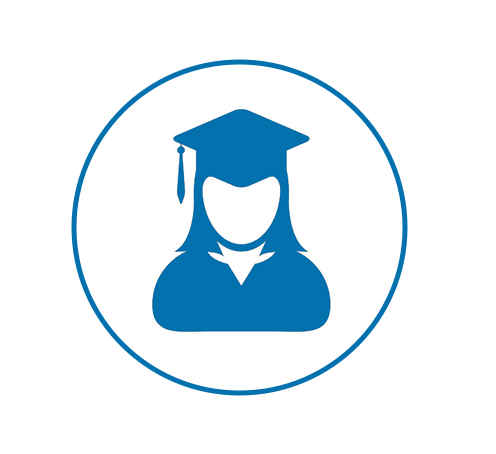 Why Box-n-Go? Here is Our Promise:
We are dedicated to deliver the best solution for almost any storage & moving need, with no gimmicks or hidden costs:
No truck to rent. We deliver storage to you!
Load/Unload only once.
Pay only for space you use.
Secure, climate-friendly facility.
Drive-up access
No Truck to rent…EVER!
Save money and time.
Reduce the risk of accidents and injuries.
No need to pay for gas, insurance & mileage!
Load ONCE Storage Solution!
You only need to load your belongings once!
No need to load and unload it all again into a storage unit.
All containers come with easy ground level access!
Pay Only for the Space You Use!


(if storing at our facility)
No not need to guess on how much space you actually need.
Order an extra 8' x 5' unit. Do not use it – do not pay for it.
Secure, Climate-Friendly Facility!
Highest degree of security and protection.
Our 8' x 5' units are breatheable – no mold or mildew.
No funky smell when your belongings return.
EASY Drive-Up Access!


(if storing at our facility)
Access your units at ground level.
No elevators, ramps, stairs to climb.
Schedule access appointment & drive straight to your units.
I want to:
Are you a student?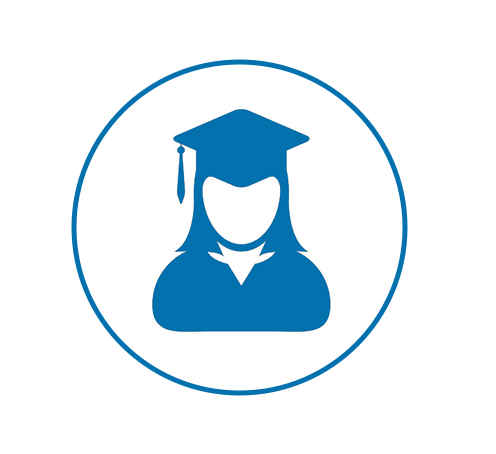 Self-Storage Units in Montrose, CA 91020
So, you want to remodel your Montrose  home. As you may know, there is a lot that goes into a home remodel. You have to determine your vision, get certain permits for the 91020 zip code , find the right contractors and so forth.  In fact, a home remodel in the 91020 area  can take a few months to a year to complete. And while remodeling, you have to look for a Montrose storage too to keep your belongings safe. Have you started your search for Montrose storage units? While there are contractors in your home in Montrose , you may not feel comfortable leaving all your valuables around while you are not home.  Not only that, there are many moving parts to a Montrose  home remodel. Furniture can be damaged, or fine china can be broken. If you want to avoid that from happening, it's highly recommend that you place your items in Montrose storage during your home remodel.
How Montrose storage units can Help During the Remodeling of Yous House
1. Create space
There's nothing more frustrating than having Montrose contractors trip over your items because there are too many toys, books, and equipment they have to sift through just to get their job done.  When you have more open space in your 91020 home in Montrose, contractors will be able to do their job in a time-effective manner. Placing your items in storage 91020 will give you all the space you need for the contractors to get the job done right.
2. Protect your items in Montrose storage units
While Montrose contractors do their part to protect your furniture and other valuables, this is not always the case. There are things that can go wrong, and furniture can get damaged. This is why it's more cost effective to put your furniture in storage 91020 until the Montrose 91020 home remodel is complete.
3. Safe and secure storage
While we hate to admit, for every good contractor there are some less than pleasant contractors whose primary purpose is to gain profit no matter what it takes.  Sometimes, this means selling valuable items in your Montrose home. While you have your items and furniture in storage, you never have to worry about a shady Montrose contractor or a thief trying to sell your items. Most Montrose self storage facilities in the 91020 area  are equipped with state of the art security systems.
Montrose storage units While Selling Your Home
If you need to sell your home, you may know how important it is to stage your home for potential home buyers. There's nothing worse than missing out on a home sale because you forgot to declutter your  home. As you may know, home staging allows potential buyers to get a vision of what their life would look like if they choose to buy your home. To make this process easy for them, it's your job to make sure your home is spacious and clutter-free. If you have enough open space, and your potential buyers can get a vision, it can increase your chances of selling your home.
Tips to Declutter Your Home with the Help of Montrose storage units
Here are some quick and simple tips to help you declutter your home, place your items in Montrose Storage.
Sort through your belongings and determine what items will go into Montrose storage
Research on Montrose storage units to determine if they have good option for you
Organize your items before you place them in storage in Montrose
Have a yard sale for the things you absolutely don't need or don't want to place in storage
If there are things that you can't place in storage, get plastic storage containers to keep your items organized
Remove all paintings and art from your walls and place them in Montrose storage units
Disassemble all furniture and place it in storage units
Make a list of everything you are placing in storage in Montrose
Box-n-Go  Montrose storage providing you with storage solutions for your home remodeling needs!
When it comes to remodeling your Montrose home, you want to be prepared for anything. This is why it's important that you find a Montrose storage company that can handle all of your storage needs. Whether you expect your home remodel to last for a few months, or a year, you can rest assured that Box-n-Go storage can provide you with affordable Montrose storage units. Call Box-n-Go storage  today and discover why most Montrose  homeowners who are remodeling their homes choose to place their items in storage with us! You can make the most of Montrose storage units by following the two principals outlined below:
Remove Your Unwanted items
Simply maximize space by disposing of stuff that you no longer need. Items such as:
Out-dated textbooks.
Old books, VHS tapes, DVDs,vinyl records or CDs
Unloved, outgrown or damaged toys,
Unused curtains and linens
Outgrown children's clothing
Damaged flatware and kitchen goods
Old shoes and clothing
Faulty and unused electrical appliances
Unwanted gifts you never needed.
Sell them online or at a garage sale. Otherwise donate or recycle
Make The Most of Available spaces
You should make good use of the hidden spaces in your home for storage:
Spaces under your bed.
Below coffee tables.
Behind doors.
In unused luggage.
In many places where space is a scarcity, carefully chosen and designed furniture can yield storage. There are designs of beds that double up as storage such as single beds. It slides out to form another single bed and even cabin beds that rest on top of closets or desks. Cupboards can have a lot of space liberated by flat packing bulky items like blankets and winter coats using vacuum bags. Using vertical space stacking from floor up or hanging from ceiling should be considered.
Choose Box-n- Go Montrose storage units to help you declutter your home today!
If you follow these tips, you can increase your chances of selling your home.  Even if you are not selling your home, you can still benefit from self storage. You will quickly discover that self storage gives you an opportunity to create more space in your home.  Whether you need to store your items for a few days or a few months, you can feel confident that Box-n- Go can provide you with affordable storage units.  Call our Montrose storage today and ask us about our different storage options! When you have personal storage requirements, the chances are you'll find a solution in self-storage.  Mobile storage provides an alternative to the traditional Montrose storage units.
10 possible reasons for needing storage:
To free up space in your home.
As a store for all or part of your personal possessions while you move house or are between houses.
When downsizing from a large home to a smaller one.
To keep personal clutter out of your home while you are trying to sell it.
For using as storage for personal items whilst decorating or remodeling your home.
To keep valuable and personal items secure while taking an extended holiday if you're renting out your home whilst away.
For keeping the collections and memorabilia in one place.
To store seasonal items such as garden furniture, Christmas goods or tools when not required.
As a storage of clothes when your closets need the cluttering.
As a storage space for recreational vehicles when not in use such as boats, quad bikes or motorcycles.
That's 10 reasons for storage but rest assured there are many more.  Whatever you're Montrose storage needs mobile units from
Box-n-Go Storage
make it easier offering the benefit of packing and place your belongings in the container in your own time at your location. If you are still struggling to regain space in the home consider Montrose storage units by using flexible mobile storage units provided by
Box-n-Go Storage
.
Compare Box-n-go Storage To Local Storage Options
We beleive our convenient and affordable storage services speak for themselves. We offer unparallel convenience and flexibility. However, there may be situations and need we may not be able to address. This is whay we are providing with a list of some of the best local storage options. Check them out. Compare the services offered and pick what works the best for you:
US Storage centers Montrose – 3708 Clifton Pl, Montrose, CA 91020
CV Mini Storage – 4441 Cloud Ave
Public Storage 91020 – 6400 Foothill Blvd
USA Storage 91020 – 4454 Lowell Avenue
Box-n-Go
provides self-storage units to the following zip codes in Montrose, CA: 91020, 91214. Find a Montrose storage near you! Box-n-Go services many cities and neighborhoods around you, including:
Lake View Terrace, CA
,
La Crescenta, CA
,
La Canada Flinttridge, CA
,
Sunland, CA
,
Tujunga,CA
, as well as many other places around
Los Angeles, CA
and
Orange County, CA
.