RESERVE ONLINE IN MINUTES
RESERVE ONLINE IN MINUTES
Save 50% see how
No Truck Needed see why
No Heavy Lifting we can help load or move
200+ 5-STAR
REVIEWS
A+ BBB
RATING
LOWEST PRICE
GUARANTEE
Box-n-Go Storage & Moving - as Easy as 1-2-3
1
We Deliver
2
We Pick Up
3
We Store or Move
Store on your driveway or inside our secure facility. Load/unload only once. Ground level access.
I want to:
Are you a student?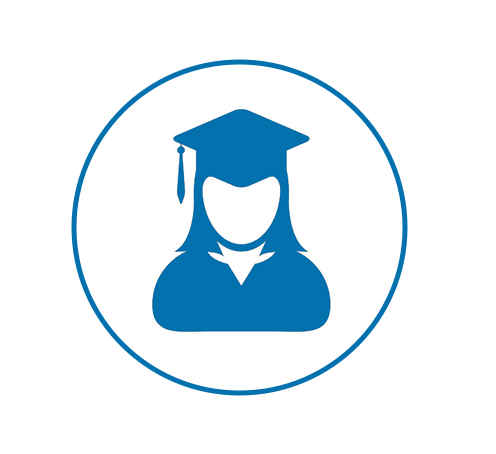 Available Sizes
Box-n-Go - XXL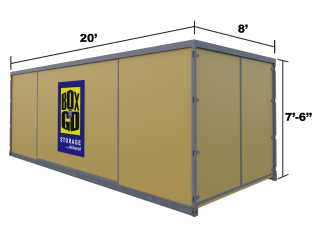 20' Container – all weather.
Perfect for 3-bedroom residence.
5-7 rooms, furniture, appliances, etc.
Learn More
Box-n-Go - XL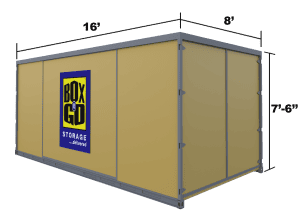 16' Container – all weather.
Perfect for 2-bedroom residence.
3-5 rooms, furniture, appliances, etc.
Learn More
Box-n-Go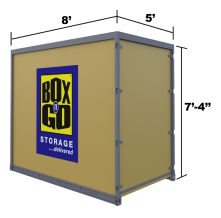 8' Container – all weather.
Modular – works for any need.
Each fits 1-1.5 rooms.
Learn More
I want to:
Are you a student?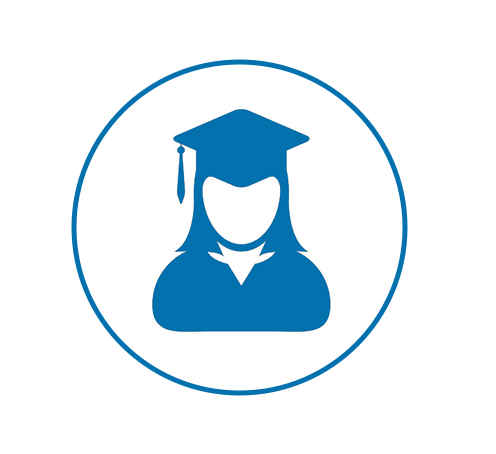 See How Our Services Can Work for You
I want to:
Are you a student?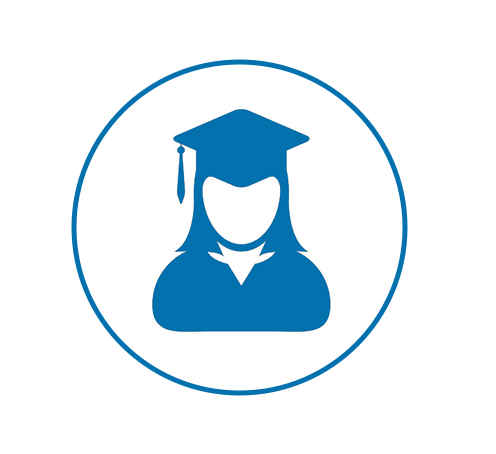 Our Services
Personal & Business Storage
Student Storage
Local & Nationwide Moving
Packing & Loading Help
Moving Boxes & Supplies
Do not see what you are looking for?
What Our Customers Think
I want to:
Are you a student?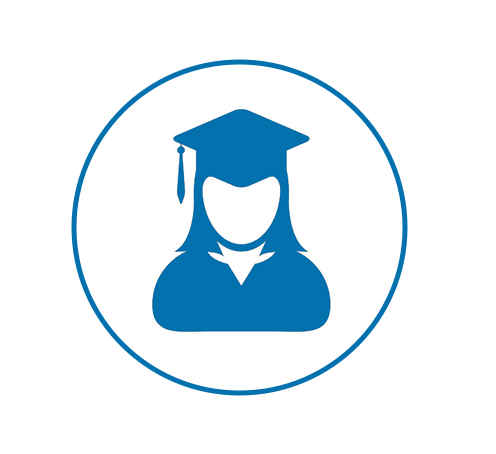 Why Box-n-Go? Here is Our Promise:
We are dedicated to deliver the best solution for almost any storage & moving need, with no gimmicks or hidden costs:
No truck to rent. We deliver storage to you!
Load/Unload only once.
Pay only for space you use.
Secure, climate-friendly facility.
Drive-up access
No Truck to rent…EVER!
Save money and time.
Reduce the risk of accidents and injuries.
No need to pay for gas, insurance & mileage!
Load ONCE Storage Solution!
You only need to load your belongings once!
No need to load and unload it all again into a storage unit.
All containers come with easy ground level access!
Pay Only for the Space You Use!


(if storing at our facility)
No not need to guess on how much space you actually need.
Order an extra 8' x 5' unit. Do not use it – do not pay for it.
Secure, Climate-Friendly Facility!
Highest degree of security and protection.
Our 8' x 5' units are breatheable – no mold or mildew.
No funky smell when your belongings return.
EASY Drive-Up Access!


(if storing at our facility)
Access your units at ground level.
No elevators, ramps, stairs to climb.
Schedule access appointment & drive straight to your units.
I want to:
Are you a student?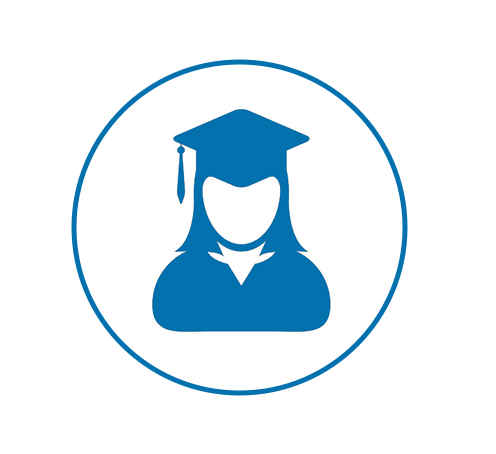 Portable Self Storage Units in Sunland, CA
Just about everyone needs more space these days. Some people get married and find that two households of the same thing is just too much. Others get divorced and need to get rid of things they no longer want or need. You might need space to hold things during a move, store things you don't need now but might in the future and many other reasons. Fortunately, self storage Sunland CA is a great solution to that problem. There are units of Sunland storage that are varying sizes. And some that open directly to outdoors, and there are spaces you get to by entering a building. The issue is not if there is Sunland self storage available to meet your needs. Because the options are plentiful. What you need to know is which type of storage facility is the right fit for you. Here are some tips to help when choosing where to store your belongings in self storage in Sunland CA.
Sunland Storage- Secure Storage Option
When searching for Sunland Storage pay attention to what storage options you find. Outdoor storage Sunland facilities typically have rows of buildings with multiple units. Known as drive-up storage, renters drive between the buildings and right up to the door of their unit. Some people love this type of unit. But other people don't like a drive-up unit because they feel their belongings are too exposed and less safe. Most Sunland Storage offer several layers of protection. The first is probably be a gate around the entire complex that requires a code to enter. Each unit has an individual lock, and most facilities have security cameras to monitor the premises. Some public storage Sunland facilities have an employee who lives on the property.
Sunland Storage- Climate Friendly Storage Units
Sunland Storage are just like any other self storage units, but they are kept inside a building. In addition to the security measures used for outdoor units, self storage Sunland facilities usually have a coded access keypad on the door. Besides that extra security, many people choose an indoor unit because they store items that might not fare as well outside when it's warm. Indoor Sunland self storage is climate friendly and 15 to 20 degrees cooler than outside. Stored items like technical equipment, antiques, musical instruments and documents tend to do better with inside storage. Business items also tend to be better preserved when stores indoors.
Convenience of Sunland Storage
Unlike traditional storage Sunland CA facilities, Box-n-Go Storage brings the storage unit to you (or several) to pack up. One call and we will deliver a right sized storage units in Sunland CA to you. We will place it in your driveway to fill up with the items you wish to store. Then, when they are ready to be brought back to the home, you simply call. The storage unit is brought to your location within our service area. Traditional facilities of Sunland Storage can be trouble. After all, you need to get a truck and pack and then unpack. Also hoping everything is safe in storage until you get your things again.
Storage Sunland CA to simplify the process
This takes time, energy and more money than you may at first realize. Box-n-Go Storage avoids all of those pesky problems with storing items by bringing the right sized, easy to load storage unit right to you. There are many advantages to using the Box-n-Go Storage services for storage Sunland CA. No driving around to find the self storage you need. You do not have to go to several storage  facilities to find out if they are right for you. With us, the storage unit comes right to your door. No Moving Truck Rental. One of the expenses many people do not take into account for storage is renting a moving truck to haul the larger items to the Sunland storage facility.
Load your belongings into storage unit only once
With us, you simply load them in the storage unit and watch our truck take them away. No Rush. Take your time loading our storage units near Sunland CA the way you want. When you are ready, our truck will come by and pick it up. You also have easy access. Unlike many other Sunland Storage facilities, where ground level access is at a premium, you can access your storage at the ground level. If, for some reason, you need to fetch an item or two, just call us and have easy access to your storage container.
Try mobile storage when selling your home
Box-n-Go Storage means easy moving. Our Sunland storage services are the best option for those who are selling their home. Then moving to another. This way, you simply pack the storage units at your old home and we will deliver to your new home when ready. Whether it is around the corner or across the country, we will deliver your storage unit to you.
What You can Expect from Box-n-Go?
With mobile storage units by Box-n-go you will:
Delivery of the units and packing materials to your address.
You can then pack and load it at your own convenience.
The storage unit has ground level loading, so loading and access is much easier.
Once packed the unit is collected and taken to a secure storage facility.
This process saves you from having to pack and unpack your boxes twice into transport and storage unit. You will have no need to hire a truck to transport your belongings.
Tips to Get the Most of Sunland Storage
Following the tips throughout this blog and below will make your packing easier:
Small boxes are best. Large boxes can become too heavy. It is easier to use several smaller boxes rather than big heavy ones. Try to keep all boxes under 40 pounds and make sure they are comfortable to lift. manageable.
Keep sets and components together. Bag and tap items like furniture fixings, mirror bolts, and other pieces to what they belong to. Leads and cables for any electrical items should be coiled and taped to the device.
Take an inventory. Label boxes clearly with labels by using permanent marker to write the contents on the top and side of each box so they're easy to identify. Label the boxes with the room where you will keep it and always use "Fragile" when appropriate.
Use Fabric when possible. To cut back on the amount of tissue and bubble wrap you have to buy, use old textiles like socks, towels, and bed sheets to fill excess space in boxes.
Fill boxes in layers. Put the heavy items on the bottom, medium weight next, and the lightest items up top. Use crushed paper or pieces of cardboard between the layers as dividers.
Storage Units for Proper Funtionality
Proper preparation and packing is the key to ensuring that your furniture retains its finish, shape and beauty until you wish to enjoy it in your home again.
Wherever possible, disassemble beds and wooden tables before storing.
After dusting, apply polish to protect the surfaces.
Remove all bolts, screws and nuts, place them in a plastic bag taped to the item.
Use fabric rather than plastic to cover furniture especially upholstery as it allows it to breathe, condensation will cause damp atmosphere to form.
Wrap a blanket or quilt around items like headboards and table tops to prevent any scratches or dents.
The benefit in using mobile units compared with regular storage is that Box-n-Go delivers the mobile storage unit to your home for you to pack when needed.
Box-n-Go Storage Units in Sunland CA Service
Box-n-Go storage Sunland Tujunga area is very convenient. Our storage units are breathable. This means no build-up of humidity that puts mold and mildew on the items you store. All of the storage units are in a highly secure storage facility that prevents thefts and break-ins. You have a peace of mind knowing your items are safe in storage until you need them. Call our friendly and courteous staff about our storage Sunland CA rates for you. We have years of experience working with customers who store their items. So give us a call. Let
Box-n-Go Storage
service do the work for you. Certainly you have many options when it comes to storage. While we believe we offer numerous advantages, do not just take our workd for it. Compare for yourself. Please check out these great local self stoarge facilities and see how we stack up:
Sunland Public Storage – 6467 Foothill Blvd
Esxtra Space Storage Sunland – 8250 Foothill Blvd, Sunland-Tujunga, CA 91040
Public Storage Sunland  California – 9036 Glenoaks Blvd
Trojan Storage Sunland – 6400 Foothill Blvd
Public Storage 91040 –  10400 Sunland Blvd, Sunland-Tujunga, CA 91040
Box-n-Go services many cities and neighborhoods around you, including:
Lake View Terrace, CA
,
La Crescenta, CA
,
La Canada Flinttridge, CA
,
Tujunga,CA
,
Montrose, CA
, as well as many other places around
Los Angeles, CA
and
Orange County, CA
.