Great Student Storage Options
200+ 5-STAR
REVIEWS
A+ BBB
RATING
LOWEST PRICE
GUARANTEE
Choose the Best Service For Your Needs
Self
Load
A la Carte
Valet
Access Notice
1 Day
3 Day
Min. Return Notice
7 Days
5 Days
I want to:
Are you a student?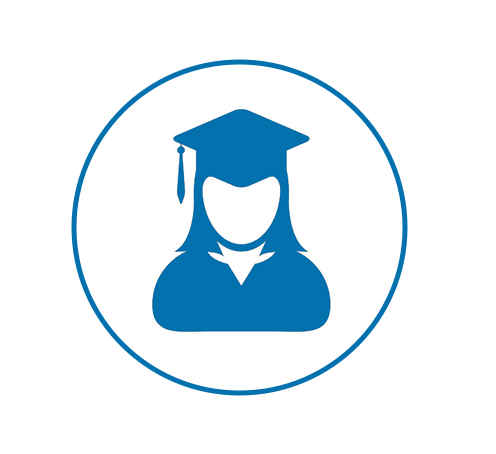 Why Box-n-Go? Here is Our Promise:
5 minutes online ordering
Store anything – no truck rental/driving!
No heavy lifting valet service
Secure, climate friendly facility
Can ship nationwide
I want to:
Are you a student?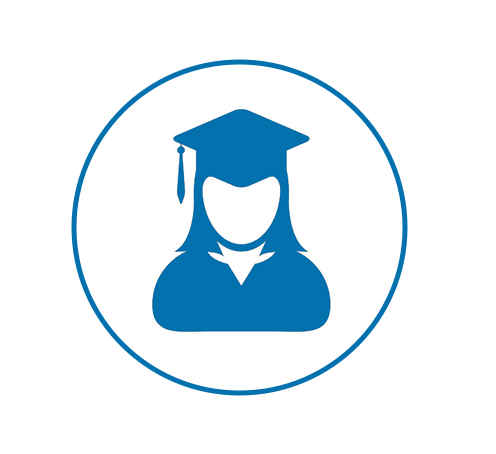 See How Our Student Storage Works
Self-Load Storage
Delivery to some campus locations may be limited.
I want to:
Are you a student?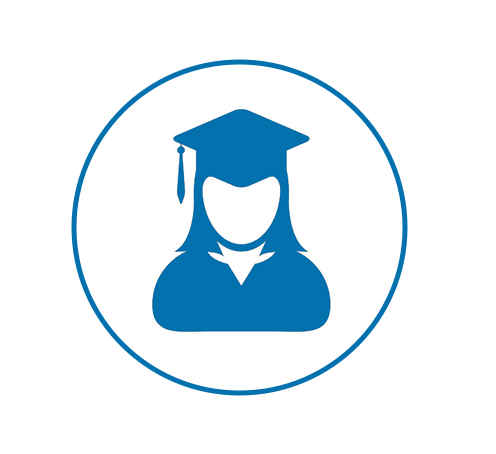 Additional Service Options
Local Moving
Load Help
Long Dist. Moving
Do not see what you are looking for?
What Our Customers Think
I want to:
Are you a student?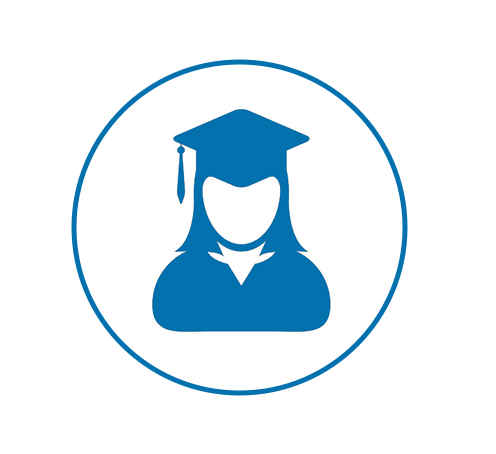 Firstly, the affordable summer storage near Scripps College is easy to find. Mostly, because Scripps College student can always reserve a Box-n-Go mobile storage unit. Then use it to solve all their moving as well as storage needs. Furthermore, these portable storage near me units offer the Scripps College storage facility for keeping the necessities of the students in mind. So, are you planning to get storage units near Scripps College for storing your belongings? Hence, while looking, you probably can learn more about self storage near Scripps College here.
Here is How Box-n-Go Scripps College container storage service works:
Above all, our experienced, professional drivers will deliver as many all-weather portable Scripps College storage containers as you need, right to your door. We also pick the storage units near Scripps College up after you are done packing. After that we go back to our warehouse. It is state-of-the-art as well as highly secure. All the containers stored there, as a result. Likewise your worries about safety dissapear with our state-of-the-art container storage warehouse. Because your precious belongings will be safe with Box-n-Go self storage near Scripps College service, we invite you to consider other advantages.
No hidden fees or gimmicks, because you deserve better
FREE drive up access, in contrast to other storage places
Limited protection coverage, rather then forced premium insurance others make you buy
Pay only for the space you need (However, we suggest that you order an extra unit. We won't charge you unless you use it).
Load/unload once
Storage indoors in controlled as well as climate friendly warehouse
Surveillance cameras, as well as rolling patrols
Packing supplies as well as professional quality boxes
Month to Month Rentals as well as commitment discounts
Credit Cards Accepted, however no American Express please
Also, Our Scripps students storage service include two main options:
Claremont Colleges Storage – Storage for off campus students
Above all these are
Box-n-go
Scripps College Storage containers that we deliver close to your housing. Because Box-n-Go is a storage  with delivery. You pack the storage units near Scripps College yourself, however. Once you are done, we come back and pick the whole unit up and take it to storage. hence, we are also a storage pick up. This option is then perfect if you are living in an off-campus apartment. Also if you are sharing self storage near Scripps College with a friend.
Valet summer storage service
Firstly, this service is called Box-n-Go U. In contrast, we start with mailing you a box kit. You pack your belongings into these cardboard boxes, yourself however. Once you are done, you login to your online account and schedule the pick-up. After that, on the day of pick up, we come into your home, pick up everything that was labeled and take it to storage. Similarly, at the end of your summer break we deliver all your items back. You can store your own boxes, furniture, also bikes, mattresses too. Therefore, this option of Scripps College Storage is perfect for a dorm student. Also when you do not have a lot of stuff and do not want to do the heavy lifting. We can also ship your belongings to you almost anywhere. So if you are moving to another location within the state, we can offer you a valet storage California service!
Ease of Use – storage units near Scripps College
Because of the way our service works, there is no need for a moving truck rental and make multiple trips to a storage facility. In contrast with the traditional storage, you pack and unpack storage units near Scripps College only once. Hence, this ensures less handling of your items. Thus decreasing the possibility of damage. Also remember that Scripps College storage containers can stay at your home as long as you need to organize and pack. As well as if you're interested in help with the packing, we can recommend professional packers who you can hire to help you.
Size of self storage near Scripps College
When your storage units near Scripps College are ready to go, we'll transport them back to our secure, controlled storage facility. Furthermore, each portable storage container measures 8'x5'x7'. Each can accommodate approximately one to one-and-a-half average-size rooms of household furniture as well as belongings. Most people are simply not sure how many containers they'll need, however. Because of this we invite you to use our self storage near Scripps College calculator to help you in estimating your residential storage needs. So don't worry if you don't use all of the storage containers delivered. Because you'll only be charged for the ones you do!
Convenience of Access Scripps College Storage
Access to your Scripps College Storage containers while in storage is just a phone call away. Because you have a choice of a FREE access at our facility by advance appointment. Also for a fee, we can re-deliver your storage units near Scripps College to you. You need to give few days prior notice for deliveries, however. Hence any student can benefit from using the Box-n-Go self storage near Scripps College services:
Firstly you can take as long as you want to find the things you need to store and then pack them inside the storage container.
You will only be handling these items once, however. Also at the convenience of your own home.All while packing storage containers at ground level.
Keep in mind however, that we keep your storage containers safely in a large container storage warehouse. Therefore, our operating personnel are responsible to take care of them. Hence, this provides a much higher degree of security for you and your belongings. This is when compared to the isolated, remote rooms at the conventional self storage facility. We'll watch over your personal belongings like they are our own, as a result.
Who would rather not have to make multiple trips to and from their storage unit. In contrast Box-n-Go can deliver a storage container more conveniently to Scripps College? Students also call us "storage and go" and for a good reason. Using storage pods Los Angeles (another often use name for this service, can save any college student time and energy. Regardless of whether they are looking for a short term Scripps College storage, long term storage. As well as when moving away from Southern California for a little while or a longer while.
Connect with Us
We are also so confident in the value and quality of our storage services that we invite you to compare for yourself. Because when it comes to storage, you have many options as well as solutions. However, not all the facilities offer the same services. Similarly, not all storage solutions will work with your particular situation. Hence, you have to do some research: compare all the options you have. Not only on price, however. But also on what you get for the money. While some facilities offer you ground level access at the premium, Box-n-Go Claremont self storage service offers it for FREE. Similarly, while some places make you purchase the storage insurance, Box-n-go's basic level of protection coverage is FREE. Then you also need to examine the type of a unit you get. Is it on the upper level, up the elevator, also down the narrow dark corridor? As a result loading your belongings in such a unit will not be easy. So, can you afford the time for that? Hence, use Box-n-Go for all your storage as well as moving needs.
Why Box-n-Go?
So, why Box-n-Go is often referred to as college student storage services provider? Because of our convenience: there is no truck rental with us. Do you need to rent a truck or vehicle in order to transport your belongings to storage. Because with the truck or vehicle rentals, you will have to double handle all your belongings. That means not only the double handling, but also double the effort. As well as double the time it takes to load your unit. Hence, understanding what every option means is important to compare and choose the right one. So do not judge everything based on the price alone. Get the details, then decide. Understand what is involved first, then draw a conclusion. Because we believe if you evaluate all the options, you will see who is a clear winner.
Self Storage in Claremont
Public Storage – Scripps College student storage, 127 S Euclid Ave,Upland, Ca, 91711
Extra Space Storage – 1960 S San Dimas Canyon Rd, La Verne, CA 91750
Reliable Storage Claremont – 1495 Andrew Dr, Claremont, CA 91711
SmartStop Self Storage – 1571 W Foothill Blvd, Upland, CA 91786
Storage Etc. Pomona – 863 Towne Center Dr, Pomona, CA 91767
Extra Space Storage – 825 E Arrow Hwy, Glendora, CA 91740
Route 66 Self Storage – 450 E Foothill Blvd, Pomona, CA 91767
Box-n-Go LA – The Convenient Curbside Storage – Commerce, CA
Storage Valet Claremont – 341 Bonnie Cir, Corona, CA 92880
EZ Storage Pomona – 2680 N Garey Ave, Pomona, CA 91767
StorQuest Claremont – 454 W Baseline Rd, Claremont, CA 91711
Extra Space Storage Claremont CA – 525 W Arrow Hwy, Claremont, CA 91711
Public Storage – Scripps College student storage, 5587 Holt Blvd, Montclair, Ca, 91711
As you can see from the above, we are offering you a listing of places not only in Claremont, however. Since Upland is close by, we are offering you a listing of several storage places in Upland as well. Also other nearby cities made a list.
Box-n-Go Student Storage Services are are available at the following nearby Colleges and Universities:
Azusa Pacific University
Cal Poly Pomona
Claremont Colleges
Claremont McKenna College
Harvey Mudd College
Keck Graduate Institute
Pitzer College
Pomona College
University of La Verne