Great Student Storage Options
200+ 5-STAR
REVIEWS
A+ BBB
RATING
LOWEST PRICE
GUARANTEE
Choose the Best Service For Your Needs
Self
Load
A la Carte
Valet
Access Notice
1 Day
3 Day
Min. Return Notice
7 Days
5 Days
I want to:
Are you a student?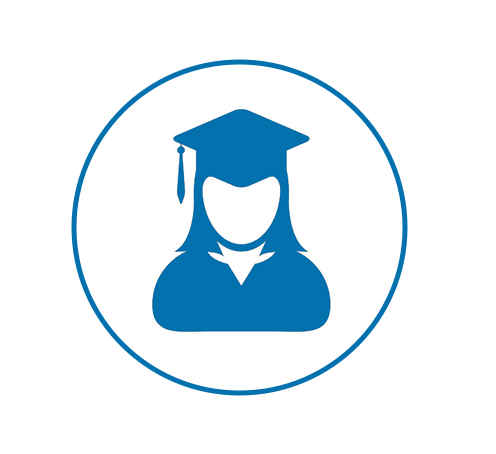 Why Box-n-Go? Here is Our Promise:
5 minutes online ordering
Store anything – no truck rental/driving!
No heavy lifting valet service
Secure, climate friendly facility
Can ship nationwide
I want to:
Are you a student?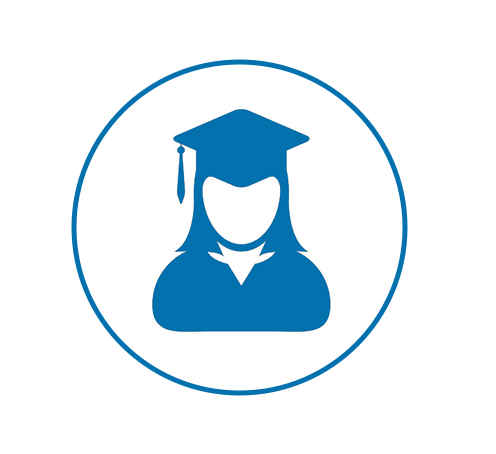 See How Our Student Storage Works
Self-Load Storage
Delivery to some campus locations may be limited.
I want to:
Are you a student?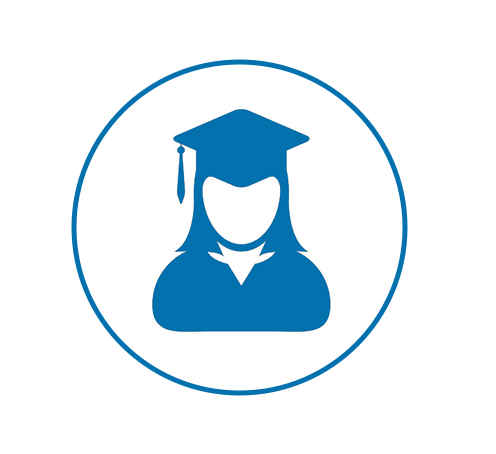 Additional Service Options
Local Moving
Load Help
Long Dist. Moving
Do not see what you are looking for?
What Our Customers Think
I want to:
Are you a student?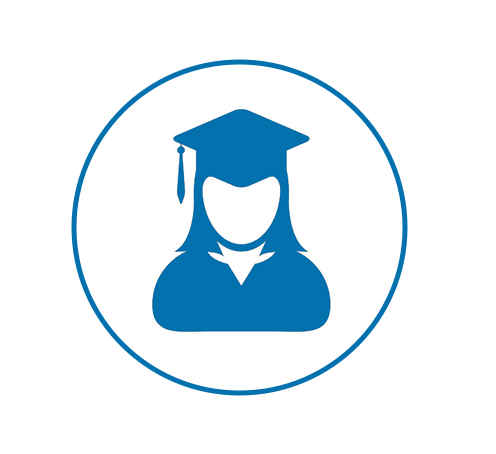 Claremont McKenna Student Storage
So, are you a student at Claremont McKenna College? There's nothing more frustrating than dealing with the last minute stress of preparing for college and looking for moving and storage options. This is because you need to make sure your tuition and grants are active and meet your new roommate. You have to deal with the emotional stress of leaving your family and friends, as well as the nerves of starting anew. Similarly, you have to prepare to go home for a summer break, all while taking the final exams at Claremont McKenna. As a result, moving to or from college can be a stressful event. On top of all that, you still have to look for storage that offers affordable options. Therefore, look no further than Box-n-Go Claremont Mckenna student storage.
As a student of McKenna College you reside on one of the most beautiful campuses. In addition you are surrounded by a lot of history of this fine educational institution. We understand why you may not want to go anywhere during your summer break:) You may have to, however. Hence, here is where Box-n-Go services come in handy, with wide range of services to choose from. To clarify we offer two options for you:
Claremont McKenna Student Container Storage
Firstly you have an option for Box-n-go Claremont storage containers service. This service delivers a storage container close to your housing, as well as packing supplies, if you need them. You pack them yourself, however we can also provide an optional loading help for you. Once you are done, we come back and pick the whole unit up and take it to storage. This option is perfect if you sharing this unit with a friend, because you will also be sharing the costs of the unit.
Claremont McKenna Valet Storage Service
Secondly, you have an option for service called Box-n-Go U. Likewise to the above you have to register with us. Then we mail you a box kit. You pack your belongings into these cardboard boxes, yourself however. Once you are done, you login to your online account and schedule the pick-up. After that, on the day of pick up, we come into your home, pick up everything that was labeled and take it to storage. Similarly, at the end of your summer break we deliver all your items back. You can store your own boxes, furniture, also bikes, chairs, mini fridges too. This option is perfect for a dorm student,  also when you do not have a lot of stuff and do not want to do the heavy lifting. There are plenty reasons to try Box-n-Go student storage, however. Mostly because of the convenience and flexibility of our portable storage options. Furthermore, our affordable cost and innovative security systems make the experience that much easier. As a result, you're able to focus on moving your things in and out. Here at Box-n-Go we fully understand school is stressful and moving is probably the last problem any student needs. Allow our flexible moving and storage options make your move out and also move in a breeze. Furthermore, we make that move easy on any students wallet and that's, probably, a good thing. Right? Before you know the school year will be up and you will be moving home for the summer. Here is how any student attending Claremont Mckenna College can find a cheap and easy storage solution to store their belongings during the summer break. Claremont McKenna College students can always reserve a Box-n-Go mobile storage unit, however, to solve all their moving and storage needs. Hence, judge for yourself.
What are the advantages of Claremont Mckenna Student Storage?
Most students prefer to use portable moving containers for their Claremont McKenna Student Storage needs, however. Why?
Portable containers for moving out are delivered to your dorm, as well as picked up.
You can load your Claremont portable containers on your own time, as well as at your own pace.
Your portable containers for moving can be used for short as well as  long-term needs.
Portable Claremont McKenna storage containers for moving more affordable than actual student storage facilities near Claremont Mckenna.
You only pay for the portable storage/moving containers you end up using, but not for the containers that remain vacant.
You don't have to do any moving or heavy lifting, because Box-n-Go moves the containers for you.
The portable moving containers your belongings from mold and mildew, because they are breatheable.
Moving containers are large enough to fit even your largest items, however limited in length to a shade under 8 feet. Therefore you can store all of your favorite things in Claremont McKenna student storage.
Box-n-Go Claremont McKenna College moving and storage options are portable, also convenient, flexible as well as affordable.
No hidden fees, as well as gimmicks of any kind.
Pay only for space you need, as well as packing supplies you may need (order an extra unit. We won't charge you unless you use it).
Load/unload once. Because there is no truck rental with Box-n-Go Claremont McKenna College storage
Indoor storage, however with ground level access
State of the art security, as well as surveillance cameras
Packing boxes as well as misc. supplies. Can be delivered to you for FREE, however with your Claremont storage container
Open 6 Days a Week, but not on major holidays
Professional, as well as friendly service
Credit Cards Accepted, but not the American Express however
Box-n-Go Moving and Storage Options for Claremont McKenna College
At Box-n-Go Claremont Mckenna student storage, we understand that because you are a student, likely you are on a tight budget. You may also think our Storage…delivered moving and storage options are not for you. Hence, we are able to make it as stress-free as possible for you to rent Claremont Colleges mobile storage unit from us. Whether you are storing your items in the containers for short or long-term reasons you can enjoy the many benefits. In addition, Claremont Mckenna student storage service offers moving and storage options which include:
Above all you get a delivery of your packed storage/moving containers to and from your Claremont Mckenna dorm.
You also get a limited protection and coverage on items in you portable containers.
Ground level access to retrieve your items from your storage containers whenever you need them. However, keep in  mind you need to schedule this service in advance.
Low monthly rent with discount options available on portable Claremont McKenna storage containers in addition to moving service. Moreover, you have several protection plan options to choose from as well.
Safe storage warehouse with state of the art security, designed so as to protect your items in their storage containers.
Simple and quick retrieval of your belongings from your Claremont McKenna moving containers, whenever you need them.
Multiple portable moving/storage containers, in addition to convenient loading services.
No stress as well as no hassle.
Indoor student storage, however with drive up access convenience.
Above all – friendly service.
Prohibited Goods List for Self Storage Units Close to Claremont McKenna College
While you can store practically anything, because of additional risks keep in mind that some items cannot be stored. These generally are:
Aerosol cans, because these can simply explode.
Ammonia, because of spill damage to other belongings and a chocking hazard to others near your unit.
Ammunition, as you can also imagine, this is simply dangerous.
Car batteries, because the liquid inside contains acid.
Charcoal, lighter fluid are prohibited to be stored inside your Claremont Mckenna mobile storage units because these are the fire hazards.
Chemistry sets, because similar with the above these can be causing a fire hazard, among others
Kerosene, because as per above, this is a fire hazard.
Liquid bleach, because this liquid can spill inside your storage unit, causing damage to other items.
Loaded as well as unloaded guns. Because, as you can imagine, guns are strictly prohibited from storage inside your Claremont McKenna student storage unit
Matches, because these can become a fire hazard.
Nail polish or nail polish remover, because these can spill and cause damage to other items inside your unit or a neighboring unit.
Paint thinners, because these are a fire hazard to start with.
Additional items prohibited for storage with Claremont McKenna student storage
Paints as well as varnishes. These types of items are a fire hazard, as well as a spill hazard.
Pesticides, because these can become explosive.
Poisons, mostly because of spill hazard as well as other potential damage.
Pool chemicals, because of spill hazard. Although it is not likely that a McKenna College student would have these items, but…
Propane or Butane tanks are prohibited in Claremont storage, because these types of items can cause an explosion.
Weed killer, because this is usually a liquid and can spill, causing lots of damage to your items.
Cleaning solvents, as any solvents, these can cause a lot of damage to your belongings, as well as those of others, if spilled
Darkroom chemicals, because as any chemicals, these can spill and cause tremendous damage.
Fertilizer, because these can become explosive at certain temperature and moisture.
Fire extinguishers, because these can explode inside your unit, causing a lot of damage to other items.
Fireworks, because these are a fire hazard as well as the explosion hazard given certain conditions.
Fuels/oils are prohibited from storage inside your Claremont McKenna unit, because these can spill and damage your belongings, as well as become a fire hazard
Household as well as other types of batteries. Similar to the above, chemicals inside the batteries may corrode the shell and also spill.
Contact Claremont Mckenna Student Storage today!
In conclusion, Box-n-Go Claremont Mckenna Student Storage has all the Moving and Storage Options for new and old students alike. Therefore, try Box-n-Go for affordable storage units in and around Claremont. Call today at 877-269-6461 and, above all, discover why Claremont McKenna College students prefer Box-n-Go storage options! See for yourself however how competitive our rates are for Claremont McKenna College students. We are so confident in the value and quality of our Claremont Colleges storage services that we invite you to compare for yourself:
211 W Allen Ave, San Dimas, Ca, 91711 – Public Storage Claremont
Storquest Self Storage – 454 W Baseline Rd, Claremont, CA 91711
10701 Arrow Route, Rancho Cucamonga, Ca, 91711 Public Storage
Reliable Self Storage Claremont – 1495 Andrew Dr, Claremont, CA 91711
Public Storage – Claremont McKenna Storage, 127 S Euclid Ave, Upland, Ca, 91711
Route 66 Self Storage – 450 E Foothill Blvd
Student Storage – Claremont McKenna Storage, 5587 Holt Blvd, Montclair, Ca, 91711
Extra Space Storage – 525 W Arrow Hwy, Claremont, CA 91711
When it comes to student summer storage,
Box-n-Go Storage
is the only name you need to remember, however. Because
Box-n-Go
offers the best Claremont McKenna College student storage service!
Head off on summer vacation.
You can work out a payment agreement with the storage unit facility, because you don't want to worry about bills while you're enjoying your summer break. For example, you may be able to setup automatic payments. Also pay in advance for the next few months. Work it in such a way so that your next bill isn't due until you return to Claremont McKenna. You may also be able to pay online, however. This also means you can take care of your bill from wherever you're enjoying the sunshine and warm air. Therefore, save yourself the trouble of carting around your belongings during summer break with a reliable storage unit, preferably from Box-n-Go Claremont Colleges storage service. You can stash all of your clothing, also books and dorm room decor for the summertime. Also you do not have to think twice about it until you return to Claremont for fall semester.
Box-n-Go Student Storage Services similar to Claremont Storage are also available at the following nearby Colleges and Universities:
Azusa Pacific University
Cal Poly Pomona
Harvey Mudd College
Keck Graduate institute
Pitzer College
Pomona College
Scripps College