Great Student Storage Options
200+ 5-STAR
REVIEWS
A+ BBB
RATING
LOWEST PRICE
GUARANTEE
Choose the Best Service For Your Needs
Self
Load
A la Carte
Valet
Access Notice
1 Day
3 Day
Min. Return Notice
7 Days
5 Days
I want to:
Are you a student?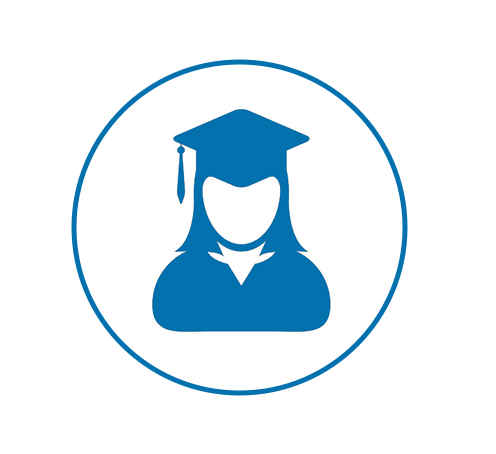 Why Box-n-Go? Here is Our Promise:
5 minutes online ordering
Store anything – no truck rental/driving!
No heavy lifting valet service
Secure, climate friendly facility
Can ship nationwide
I want to:
Are you a student?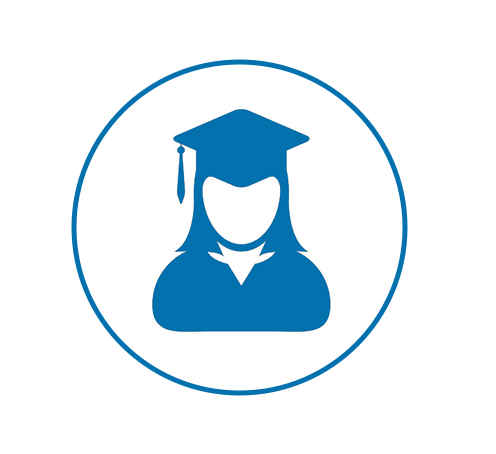 See How Our Student Storage Works
Self-Load Storage
Delivery to some campus locations may be limited.
I want to:
Are you a student?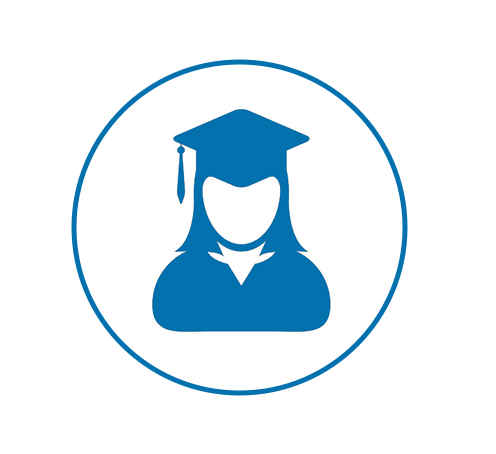 Additional Service Options
Local Moving
Load Help
Long Dist. Moving
Do not see what you are looking for?
What Our Customers Think
I want to:
Are you a student?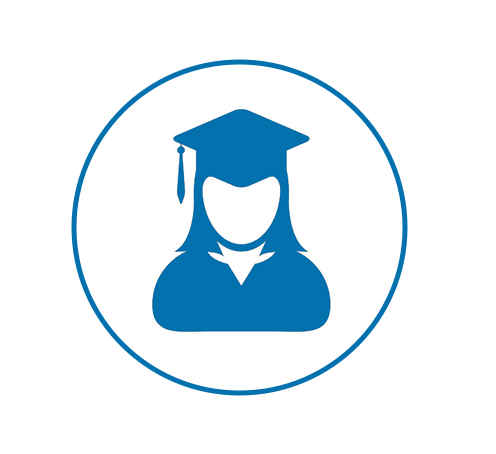 Pitzer College Student Storage
So, are you a Pitzer College Student? Then congratulations! Because you are attending one of the best schools in the world. We know it because it is routinely recognized as such by US News and World Report. We certainly understand that staying on a beautiful Claremont California campus is a lot of fun. However, when the school year winds down you will have to move out from your dorm. So at that point you will start looking for the affordable Pitzer College Students storage. Also self storage units close to Pitzer College? If so, try portable storage containers delivered by Box-n-Go. Firstly it's a perfect solution to your storage and moving needs! You can also try our Box-n-go U – valet storage service. If you want to know how our Pitzer College self storage work, then take a look:
Box-n-Go Pitzer College Self Storage
Above all, Box-n-Go delivers self storage units close to Pitzer College without much hassle. You pack them yourself, however. Then, once you are done, we come back and pick the whole unit up and take it to storage. Hence, this option is perfect if you are living in an off-campus apartment. Also if you are sharing this unit with a friend.
Valet storage service – Box-n-Go Pitzer College Student Storage
Similarly, this service for Pitzer College student storage is called Box-n-Go U. First you have to sign up, however. Then we mail you a box kit. Once received, you pack your belongings into these cardboard boxes. When you are done, login to your online account and schedule the pick-up. Then, on the day of pick up, we come into your residence. After that we pick up everything that was labeled and take it to storage. Similarly, at the end of your summer break we deliver all your items back. Remember that you can store your own boxes, furniture, also mattresses and bikes too. Hence this option is perfect for a dorm student. Likewise when you do not have a lot of stuff and do not want to do the heavy lifting.
Box-n-Go Pitzer College Student Storage
Another option for you to consider is package deals. Because our unique system is based on delivering the portable storage containers to your Pitzer college dorm. Therefore, it means you never have to rent a truck.  Hence students at Pitzer love it. Because they can just chill out in their dorm and let us do the work. So, how much does it cost? In contrast, this is one of the first questions Pitzer College students typically first ask. So here is our answer. as a result, we publish all our prices online (or just contact us and ask). We do this because we believe in being open about pricing. Certainly you'll see us offer good seasonal deals. Otherwise, our prices are very reasonable. Also, we never sneak in added fees when you are booking your Pitzer College self storage. So click on the menu above to explore.
Self Storage units close to Pitzer College
For the reason that any college student trying to find affordable portable storage near Pitzer College may have a clear idea of what size storage space they need. However, finding, making arrangements for it and moving in it is another part of the battle. No need to worry, however. Certainly Pitzer College students can always reserve Pitzer College students portable storage containers from
Box-n-Go.
Therefore use the portable storage containers to solve all your moving and storage needs. So you may be wondering about your stuff. As well as how safe it will be kept in the self storage units close to Pitzer College. Due to the fact that we work with lots of students all over California just like you, we've heard their needs. Therefore they know we respect their belongings. Just because most students don't have a house full of stuff yet. Also maybe just one or two really special possessions, doesn't mean they shouldn't stay safe.
Pricing of Self Storage units close to Pitzer College
Similarly, Pitzer College students Portable storage containers is our specialty. Furthermore, just ask around or google around. As a result you'll notice most storage companies don't publish their prices openly, online. We can tell you from experience, however, that they also often add on fees. because its not cool when you are a student. Especially, considering your student loans and all that goes into a full-time education. Pitzer College students use Box-n-go Portable self storage to solve their storage space needs, because we offer:
No hidden fees or gimmicks, because it is simply not cool
FREE drive up access in contrast with many other facilities
Limited Contents Protection, as well as a selection of premium plans
Pay only for the space you need (However, order an extra unit. We won't charge you unless you use it).
Load/unload once, in contrast with traditional storage
Indoor storage, while delivery to your campus is a part of service
Surveillance cameras, as well as rolling patrols
Packing supplies, as well as boxes
Month to month rentals as well as commitment discounts
Professional, friendly service, also best prices guaranteed
Credit cards accepted, however no American Express
Convenience
Firstly, the Pitzer College is known for its diversity. As a result, many students participate in the international exchange programs. Therefore, should you be one of them and need storage for a longer period, while you are abroad, no worries. Certainly, we can store your belongings in our Pitzer College self storage for a month or forever. Hence the main advantage of our service is that we do almost all the work for you! Therefore you can concentrate on your studies or just enjoy the scenery of the nearby San Gabriel Mountains. Also you can enjoy the restaurants in the Claremont Village. because we will do the heavy lifting for you. Hence, there is no need to rent a truck or a car. Also there is no reason to drive anyplace several times. Because you can make all the arrangements online or over the phone. Regardless of whichever service you choose, we will make sure to address all the needs you have. Also, our professional consultants will help you chose what will work best for you. Hence, your parents do not need to fly in to help you. Finally, we can take care of all the details for you.
Storage facilities in the surrounding area – Pitzer College
Because when it comes to off campus storage, you have lots of options, hence we wanted to help in your comparison shopping:
Reliable Self Storage Claremont – 1495 Andrew Dr, Claremont, CA 91711
Upland Self Storage – 2026 W Foothill Blvd, Upland, CA 91786
SmartStop Self Storage – 1571 W Foothill Blvd, Upland, CA 91786
Storage Etc. Claremont Self Storage – 863 Towne Center Dr, Pomona, CA 91767
Route 66 Self Storage – 450 E Foothill Blvd, Pomona, CA 91767
A-American Self Storage – 2157 Murchison Ave, Pomona, CA 91768
Storage Valet Claremont – 341 Bonnie Cir, Corona, CA 92880
US Storage Centers – 1808 W Foothill Blvd, Upland, CA 91786
All American Mini Storage – 711 S Mills Ave, Claremont, CA 91711
Storguard Self Storage – 1200 N Benson Ave, Upland, CA 91786
StorQuest Claremont – 454 W Baseline Rd, Claremont, CA 91711
Extra Space Storage Claremont CA – 525 W Arrow Hwy, Claremont, CA 91711
Public Storage – 5548 Arrow Hwy, Montclair, CA 91763
Ayres Self Storage – 10625 Central Ave, Montclair, CA 91763
Summer storage options – Pitzer College – Box-n-Go
As you can see, there are lots of self storage as well as portable storage options available. this however, does not mean they are all equal. because the services offered by different facilities are of different quality levels. Some differences often reach rather the extreme level. While most places provide you with storage, in the end, however, it is all about convenience. Above all these days it is all that matters. But you also have to consider the costs. because some facilities will charge you for the convenience. Another consideration is the proximity, as well as type of the units offered. While in many facilities, the small units you need are located on the upper levels. As a result you will endure several flights of stairs or the ride on the elevator. You will also have to content with dark and narrow corridors. In contrast some facilities offer a sprawling layout where you have to drive to your unit. Furthermore these units are subject to pest infestation. They also have lots of security issues. Therefore, before you choose. you have to do your homework. Hence,we suggest driving by the facilities is necessary. As a result, please find out what is being offered to you. Compare to what you get from Box-n-Go in contrast with other options. Do they have a ground level access? Also, do they make you rent a truck? Perhaps they are requiring the insurance from you, which will, then, cost additional.
Box-n-Go Student Storage Services are also available at the following nearby Colleges and Universities:
Cal Poly Pomona
Claremont Colleges
Claremont McKenna College
Harvey Mudd College
Keck Graduate Institute
La Sierra University
Pomona College
Scripps College
UC Riverside
University of La Verne