Great Student Storage Options
200+ 5-STAR
REVIEWS
A+ BBB
RATING
LOWEST PRICE
GUARANTEE
Choose the Best Service For Your Needs
Self
Load
A la Carte
Valet
Access Notice
1 Day
3 Day
Min. Return Notice
7 Days
5 Days
I want to:
Are you a student?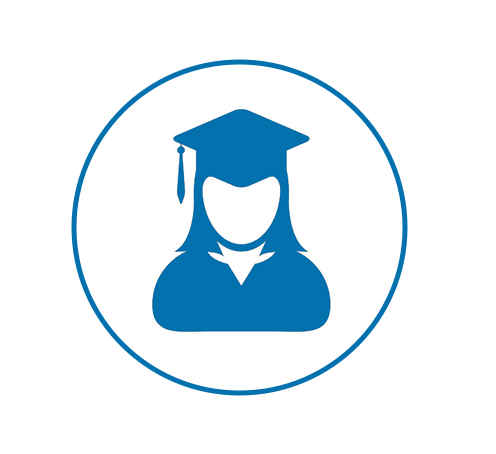 Why Box-n-Go? Here is Our Promise:
5 minutes online ordering
Store anything – no truck rental/driving!
No heavy lifting valet service
Secure, climate friendly facility
Can ship nationwide
I want to:
Are you a student?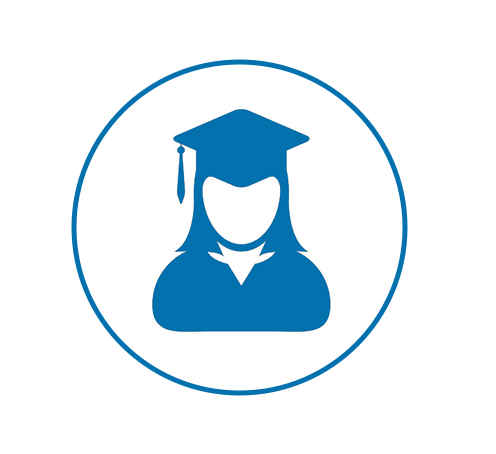 See How Our Student Storage Works
Self-Load Storage
Delivery to some campus locations may be limited.
I want to:
Are you a student?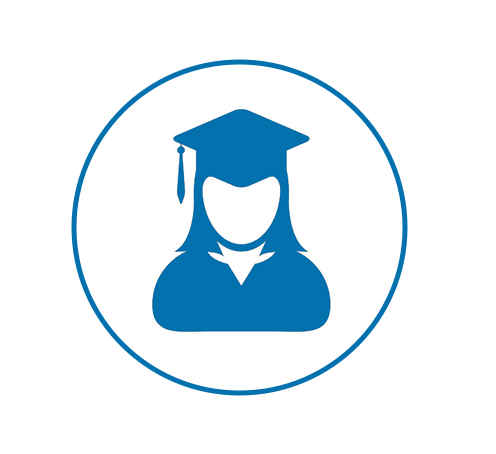 Additional Service Options
Local Moving
Load Help
Long Dist. Moving
Do not see what you are looking for?
What Our Customers Think
I want to:
Are you a student?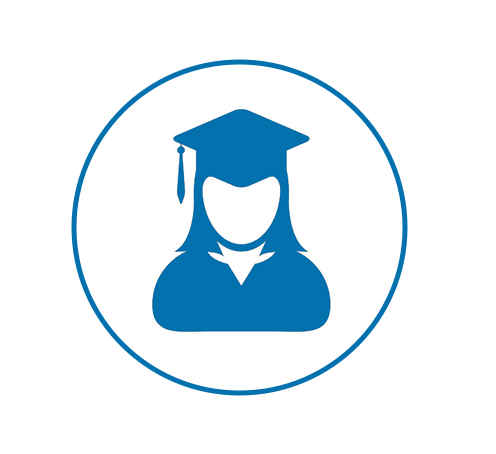 Biola University Student Storage by Box-n-Go
also Above all, congratulations on attending Biola University! From its humble beginnings in 1908, Biola has become, above all, a nationally ranked Christian University today. Located in a heart of Orange County, its campus is just also a short drive away from the beautiful beaches as well as numerous point of interest. It is no wonder, however, that when the school year end, no one wants to move out from their student housing. Meanwhile, it is one of those things in life that must be done. Certainly, while moving out, you will need Biola University student storage as you cannot take everything with you to home. If you are looking for storage near 90639 already, then you are at the right place, however.
Box-n-Go offers a stress FREE storage with Storage at Biola University
There are few things in life more stressful than moving.  That said, not even dead week approaches the nightmarish anxiety that is often associated with moving.  But not to fear – Box-n-Go is here!  Whatever your Biola University student storage needs are, above all Box-n-Go takes the stress out of the process.  Furthermore, saving you plenty of money at the same time. Box-n-Go is the company students go to for storage at Biola, as well as the moving assistance. Box-n-Go offers two services that can help you move out from the student housing over the summer and also move to another housing:
Storage units near Biola University for off campus students
Storage at Biola University
Firstly his is a self storage service. Box-n-go delivers the storage containers (also supplies if needed) close to your housing. Certainly, as a self storage option, you pack them yourself. However we can also provide loading help to you. Once you are done, we come back and pick the whole unit up and take it to storage. Hence, this option is perfect if you are living in an off-campus apartment. Also if you are sharing this unit with a friend.
Valet storage service
This service is called Box-n-Go U (similar to Box-n-Go, but exclusive for students). Firstly, we mail you a box kit. You pack your belongings into these cardboard boxes yourself however. Once you are done, you login to your online account and schedule the pick-up after that. Then, on the day of pick up, we come into your home, pick up everything that was labeled and take it to self storage near Biola. After that, at the end of your summer break we deliver all your items back. You can store your own boxes, furniture, even bikes, for example. This option is perfect for a dorm student or when you do not have a lot of stuff and do not want to do the heavy lifting.
Convenience of Storage near 90639
Box-n-Go service is designed just for students, however. Hence, are you a student looking for storage in 90639? Because if you are, you need look no further. Box-n-Go also has you covered for Biola University storage. Above all, our unique system was designed with students specifically in mind. Whether you are changing dorm rooms, leaving for the summer, or moving across town, Box-n-Go will take care of it while saving you valuable time and money. For instance, lets say you plan on spending your summer traveling and don't know what to do with your belongings while away.
Box-n-Go for Biola University Student Storage
Take a break and chill while they drop off the containers at your door. Firstly, safely and securely box up your belongings. Secondly put them into the containers, taking all the time you need. Keep in mind that even if you estimated incorrectly, you will only ever have to pay for the containers you use.  Once you are ready for us, we will come and pick up your belongings and deliver them safe and sound to our secure storage near 90639. This is where they will be secure 24/7 while you are away. When you return, simply give us a call and tell us where you want them to be delivered.  Then you just unpack and move in at your own pace. In other words, doesn't that sound like a dream come true? With Box-n-Go it has never been easier for those looking for storage in 90639, however. Because it pays to go to Box-n-Go for all your Biola University storage units needs.
What Does Make Us Different?
What makes Box-n-Go's storage and moving system so unique?  Firstly, Box-n-Go makes moving and storing a cinch by bringing the storage containers straight to you.  Because all you need to do is to just let Box-n-Go Storage at Biola know how many containers you think you will need. After that we drop them off right where you want them.  You're only paying for the containers you fill, however.  Because there's no need to go driving through unfamiliar and possibly dangerous neighborhoods in search of a Biola University student storage option. There is also no need to face the hassles of renting a moving truck to truck your belongings across town.
Stress-free Student Storage
Just think of all the stress, time and money you will save however. Because you save yourself from the terrors of maneuvering a hulking moving truck through endless traffic. Furthermore, save yourself all the costs associated with a moving truck. In conclusion, Biola University student storage service by Box-n-Go provides moving  without the mileage and rental fees or the outlandish price of gas.
Compare Box-n-Go to Other Student Storage Options
When it comes to storage, there are numerous options available. However, when you compare them, not all of them are the same. Therefore, do not just take our word for it. Firstly compare your options and do your own research. In addition to Box-n-Go, there are many traditional facilities have locations nearby. Hence you can drive by them and check them out. See the units, also compare the prices. Similarly, find out more about their services and compare them to what is offered by Box-n-Go. We are ceratin you will find that our services ae not only affordable, but also much more convenient. See for yourself, compare, also decide what works best for you:
Emergency Storage – 14101 Rosecrans Ave suite j, La Mirada, CA 90639
King Van & Storage – 14001 Rosecrans Ave, La Mirada, CA 90639
Public Storage – 15034 Alondra Blvd, La Mirada, CA 90639
Security Public Storage – 13650 Imperial Hwy
Simply Self Storage – 13461 Rosecrans Ave,
Units Storage – 13617 Talc St
Make sure to see the safety ratings of all the facilities. Find out their history of break ins and theft. Every facility has their own security precausions, so it is important to know how good they are befiore deciding on whethear or not to use the facility.
Box-n-Go Biola University Student Storage
Once your containers transport to your domicile, feel free to take all the time you want to pack them up with all your belongings.  There is no time limit, however. Because, if you've ever looked into a traditional moving company, you'll know how expensive it is hiring movers. With Box-n-Go, you'll save money and peace of mind by packing, also loading your belongings yourself. After that, once you have emptied your dorm room, Box-n-Go will arrive and promptly pick up your items or containers. We will also return them back to you. Whether it's to your new living quarters where you unload them at your leisure or our secure facility. If, for some reason, your new pad isn't quite ready for you, we can also continue storing them at our super secure warehouse.
Security Offered by Storage near 90639
Box-n-Go
is famous for, in adition to many other acomplishemnts, our outstanding safety record above all. So store with confidence that your belongings are safe and sound. Moreover, after you lock up your storage container, the key stays with you the whole time.  Another policy that assures the safety of the contents of your container is our requirement that everyone who enters the warehouse facility is accompanied by a Box-n-Go security employee, that way, no one has unsupervised access to the storage areas. Because of features like this, Box-n-Go really is the smart way to go for all your Biola University Student Storage and moving needs. Meanwhile, we are sure you cannot find a better deal for storage at Biola. Call today and, also start saving today.
Box-n-Go Student Storage Services are also available at the following nearby Colleges and Universities:
Cal State University Long Beach
Cal State University Fullerton
Chapman University
Concordia University Irvine (CUI)
UCI (University of California Irvine)
USC University of Southern California
Whittier College