RESERVE ONLINE IN MINUTES
RESERVE ONLINE IN MINUTES
Save 50% see how
No Truck Needed see why
No Heavy Lifting we can help load or move
200+ 5-STAR
REVIEWS
A+ BBB
RATING
LOWEST PRICE
GUARANTEE
Box-n-Go Storage & Moving - as Easy as 1-2-3
1
We Deliver
2
We Pick Up
3
We Store or Move
Store on your driveway or inside our secure facility. Load/unload only once. Ground level access.
I want to:
Are you a student?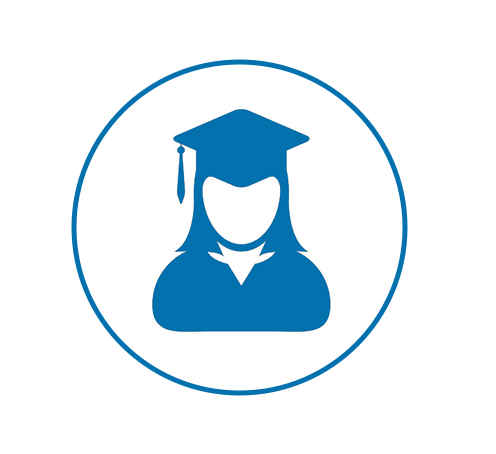 Available Sizes
Box-n-Go - XXL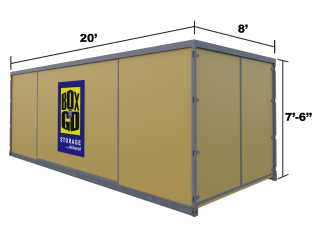 20' Container – all weather.
Perfect for 3-bedroom residence.
5-7 rooms, furniture, appliances, etc.
Learn More
Box-n-Go - XL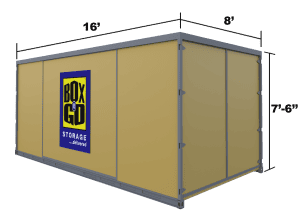 16' Container – all weather.
Perfect for 2-bedroom residence.
3-5 rooms, furniture, appliances, etc.
Learn More
Box-n-Go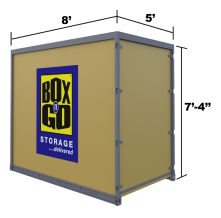 8' Container – all weather.
Modular – works for any need.
Each fits 1-1.5 rooms.
Learn More
I want to:
Are you a student?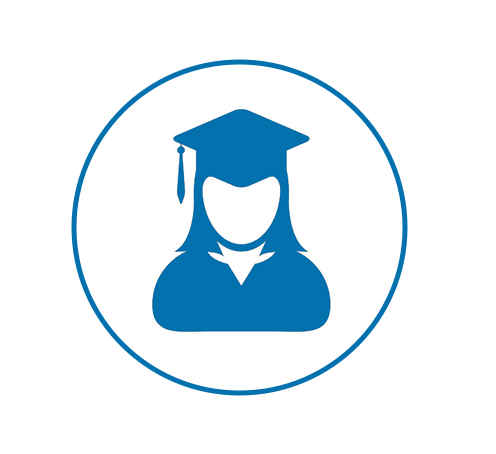 See How Our Services Can Work for You
I want to:
Are you a student?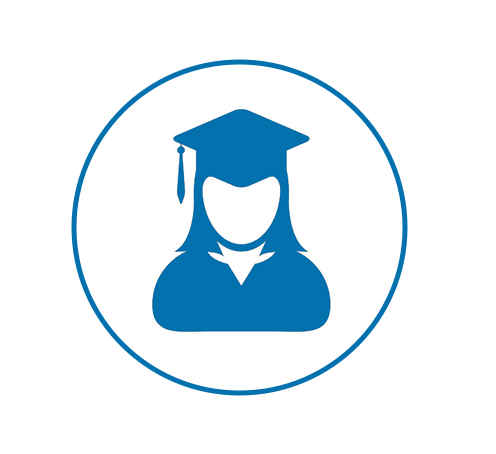 Our Services
Personal & Business Storage
Student Storage
Local & Nationwide Moving
Packing & Loading Help
Moving Boxes & Supplies
Do not see what you are looking for?
What Our Customers Think
I want to:
Are you a student?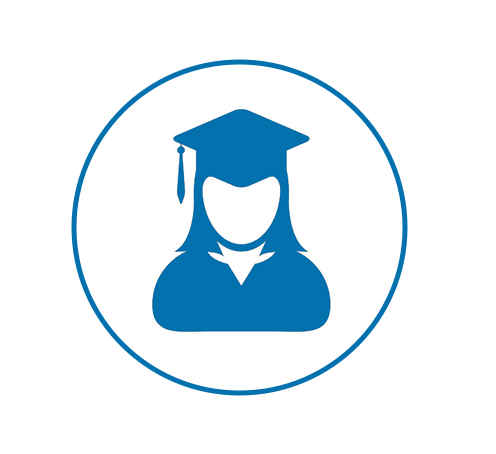 Why Box-n-Go? Here is Our Promise:
We are dedicated to deliver the best solution for almost any storage & moving need, with no gimmicks or hidden costs:
No truck to rent. We deliver storage to you!
Load/Unload only once.
Pay only for space you use.
Secure, climate-friendly facility.
Drive-up access
No Truck to rent…EVER!
Save money and time.
Reduce the risk of accidents and injuries.
No need to pay for gas, insurance & mileage!
Load ONCE Storage Solution!
You only need to load your belongings once!
No need to load and unload it all again into a storage unit.
All containers come with easy ground level access!
Pay Only for the Space You Use!


(if storing at our facility)
No not need to guess on how much space you actually need.
Order an extra 8' x 5' unit. Do not use it – do not pay for it.
Secure, Climate-Friendly Facility!
Highest degree of security and protection.
Our 8' x 5' units are breatheable – no mold or mildew.
No funky smell when your belongings return.
EASY Drive-Up Access!


(if storing at our facility)
Access your units at ground level.
No elevators, ramps, stairs to climb.
Schedule access appointment & drive straight to your units.
I want to:
Are you a student?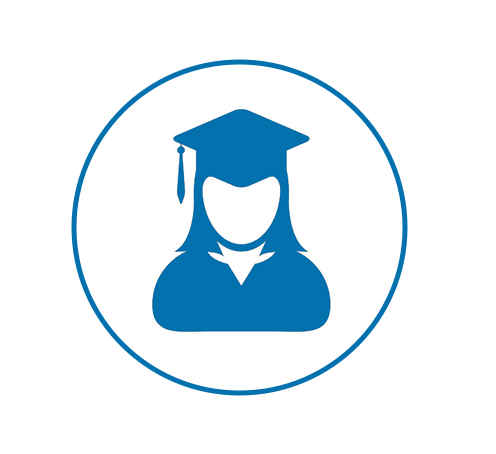 Offering a variety of options, storage in Atwater Village is plentiful. And cheapest storage Atwater Village is easy to find. Determining what you need and want in a storage location is the first step when seeking storage lockers 90039. When researching box storage Atwater Village or box store Atwater Village, many are either pricey or low-quality. Learn as much as possible about storage in Atwater Village and thoroughly explore all your options before selecting a box store Atwater Village that meets your needs.
Concerns about storage units
A primary concern people have for storage units 90039 is when they have to leave their homes for any extended period is the safety of their treasured possessions. This can occur when we take a long term vacation, leave student accommodations or have to work away. A home is not just bricks and mortar but is a home to our special personal possessions and items of sentimental value that are incredibly important to us. We can take out home insurance, building and contents cover that will replace the financial losses. Home security in the form of super locks and alarms go some way to secure our homes. It is true these can deter thieves however incidents still occur. When this does happen it is the personal losses that are most painful. A burglary or a fire can quickly take away items of sentimental value which are irreplaceable A solution is to securely store your treasured goods using Box-n-Go mobile self storage. Atwater Village householders therefore can feel assured while away from their home for any extended period.
Why Use Storage 90039?
Storage in Atwater Village is a necessity for many people. Storing your assets is often significantly easier than trying to place them all into a new home at once or attempting to move them all at once. Conveniently keeping personal possessions safe, paid storage is often easily accessible during the day. There are many reasons to use storage lockers Atwater Village. Some of the most common reasons for storage include:
Moving
Death of a loved one
College student
Divorce
Seasonal
Business
Major life event or transition
Collector's item
New couples
Furniture storage
How Does It Work?
When our own homes become smaller and smaller due to an overload of the possessions we amass it may be time to take action. Storage in Atwater Village is an awesome alternative to free some room up and make your house feel larger. Storage near me 90039 is provided by Box-n-Go storage lockers Atwater Village. Offering an ample amount of space to store your belongings, box store Atwater Village is a flexible and easy way to move or keep your possessions safe when you lack space in your home or apartment. You load it, move it and store it, at an affordable rate, when you use the cheapest storage Atwater Village.
Selecting the Best Storage in Atwater Village Option
There are many things to consider when selecting storage in Atwater Village. The location you choose should be easily accessible from where you're moving to or where you will be staying in Atwater Village. Your chosen box store Atwater Village should also offer storage lockers Atwater Village that are big enough to house your possessions. The best storage option for you should be within your budget and should offer payment options that coincide with the expected length of time you will be storing your belongings. The cheapest storage Atwater Village should meet all of your needs.
Save Time and Money with Cheapest Storage Atwater Village
Cheapest storage in Atwater Village should save both time and money. Make a quick phone call, and your storage location should be set up and ready for you to arrive with your belongings. Packing supplies and moving truck rentals may also be available for your convenience. Any necessary paperwork should be done over the phone, online or on location. Cheapest storage Atwater Village should be budget-friendly and competitive with other box storage Atwater Village.
Secure Storage and Storage Lockers Atwater Village
Providing an added degree of security, storage in Atwater Village should offer you peace of mind that your belongings will be safe as long as you need. Offering around the clock security, most storage lockers use anti-theft alarms, motion sensors and latched container doors. Clean and climate-controlled, secure storage in Atwater Village are pest-free zones that protect your possessions from weather and other aggressors. Organize your busy life with a box store Atwater Village. A great way to secure your possessions, the cheapest storage lockers Atwater Village fits within your budget and offers easy-to-use payment plans. Whether moving or storing large furniture, your belongings will be packed and stored safely and securely. Maintaining a clean atmosphere, pests and other aggressors are monitored closely. Enjoy the peace of mind that comes with conveniently storing your assets by using storage in Atwater Village.
Box-n-Go Storage Atwater Village – What Mobile Storage Does for You
When you are considering cheapest storage Atwater Village, many households have a great option mobile storage facilities offered by
Box-n-Go Storage
.  They will deliver any number of mobile storage units to your address for you to pack at your convenience. This approach to storage allows you to pack over time, straight into your storage units. The best thing you can do is to try to carefully pack one or two boxes daily and place in the unit. When it comes to the weekend or a day off, you can pack more. It is great to get the family involved but make sure they pack to a good standard.  Use the many packing and loading tips we have posted on this site to your advantage. The lives most of us lead now are increasingly fast paced and our homes grow in terms of possessions and often in family numbers! When our own homes starts to close in on us we need to find somewhere to store our accumulated possessions and give ourselves some breathing room. There is a solution that is quick and easy for storage units Atwater Village Ca. Storage solutions from
Box-n-Go Storage
give an innovative and flexible answer to any self storage problem.
Make it easy on yourself with delivery
You can have a specialized mobile storage container delivered to your location. The mobile storage unit provides an ideal way to store by allowing you to carefully pack and place your items in the unit at your own convenience. Use a mobile storage container and then you do not need to be involved in a tiresome journey to and from a remote self-storage site. The unit is delivered and collected when you need it. This will save you time and allow you to pack and store in your own time. Another added benefit is that you do not need to pack and unpack your stuff at both ends. We take your belongings to the mobile storage unit to the storage facility where they are held safe and sound. This way, you do not need to be involved in any tiresome journey to and from a remote self storage site. You will only have to pack your unit once at your own home and arrange to have it collected. Then, they are taken to a storage facility where your belongings will be held safe and sound. Looking for self storage near 90039? Atwater Village householders have the benefit of peace of mind whilst away. On your return you can conveniently arrange to have their mobile storage units returned when required.
Pack the right way
For a typical family it is a good thing to
get everyone to pack their own belongings
first.  It can also be a chance to declutter.  Then take time together to pack the shared items that belong to everyone. Call us when you're ready. We pick up your storage unit to our secure facility. The possessions will be safe and remain inside until you need them back. When you need storage, there are many benefits to using mobile mini storage 90039 or storage facility 90039. A good box store Atwater Village can help you.
90039 storage units – Tips for Packing Your Storage Successfully
Start packing as soon as you decide to go the storage route. Box them up and keep to one side. When the time comes it will make the process easier.
Declutter as much stuff as possible. Check your garage, closets, attic, shed and other areas ruthlessly to see if there are items you can donate, discard or sell. The more you get rid of the less you will store thus saving money.
Large items such as beds, wardrobes, garden furniture etc will store easier if you dismantle them first. Keep the components together and bag up fixings and tape to the item.
Keep a collection of grocery bags old bed linens and towels etc. to use as packing materials. They are vital for fragile items and lining boxes. Cotton sheets are ideal for covering furniture as it protects but allows it to breathe unlike plastic.
Be careful when using newsprint to wrap items such as glassware, ceramics or other such items as the ink can transfer. Use tissue paper or bubble wrap.
Compare Box-n-Go To Other Available Storage Atwater Village Mini Storage 90039 Options
You have options. Compare Box-n-Go to the services and pricing of other local companies and choose the best option for you.
Public Storage 90039 – 3017 N San Fernando Rd
Storage Etc Atwater Village – 2870 Los Feliz Pl, Los Angeles, CA 90039
Extra Space Storage Atwater Village -2904 Casitas Ave, Los Angeles, CA 90039
U-Haul Moving and Storage of Atwater Village – 2671 Fletcher Dr, Los Angeles, CA 90039
Call Box-n-Go today and let us help!
If you have any questions about cheapest storage Atwater Village and Box-n-Go, feel free to call us at 877-269-6461. We can provide the storage 90039 in Atwater Village solution you need. In addition city, you can spot Box-n-Go stoage units not only in your neighborhood, but in many nearby cities:
Glendale, CA
,
East Los Angeles, CA
,
Eagle Rock, CA
,
Highland Park, CA
,
City Terrace, CA
,
Montecito Heights, CA
and many other cities and neighborhoods in Los Angeles. We service all of Orange County too!