RESERVE ONLINE IN MINUTES
RESERVE ONLINE IN MINUTES
Save 50% see how
No Truck Needed see why
No Heavy Lifting we can help load or move
200+ 5-STAR
REVIEWS
A+ BBB
RATING
LOWEST PRICE
GUARANTEE
Box-n-Go Storage & Moving - as Easy as 1-2-3
1
We Deliver
2
We Pick Up
3
We Store or Move
Store on your driveway or inside our secure facility. Load/unload only once. Ground level access.
I want to:
Are you a student?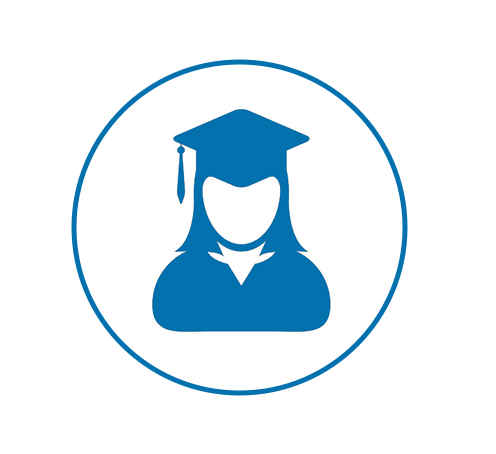 Available Sizes
Box-n-Go - XXL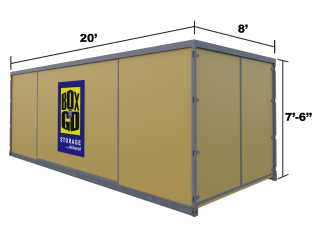 20' Container – all weather.
Perfect for 3-bedroom residence.
5-7 rooms, furniture, appliances, etc.
Learn More
Box-n-Go - XL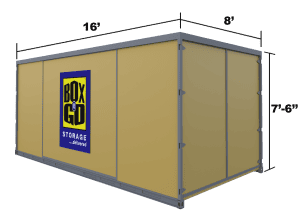 16' Container – all weather.
Perfect for 2-bedroom residence.
3-5 rooms, furniture, appliances, etc.
Learn More
Box-n-Go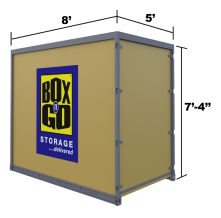 8' Container – all weather.
Modular – works for any need.
Each fits 1-1.5 rooms.
Learn More
I want to:
Are you a student?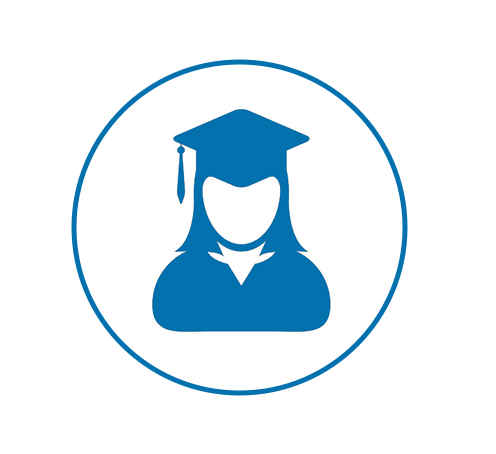 See How Our Services Can Work for You
I want to:
Are you a student?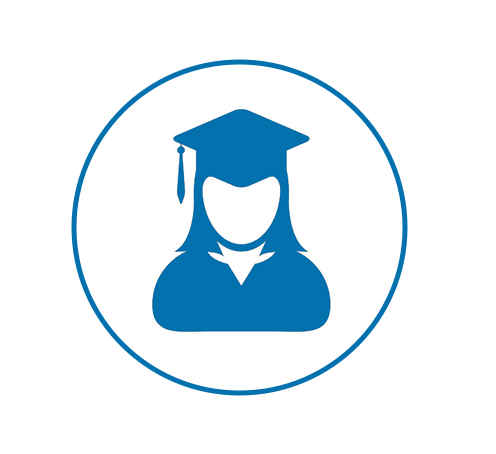 Our Services
Personal & Business Storage
Student Storage
Local & Nationwide Moving
Packing & Loading Help
Moving Boxes & Supplies
Do not see what you are looking for?
What Our Customers Think
I want to:
Are you a student?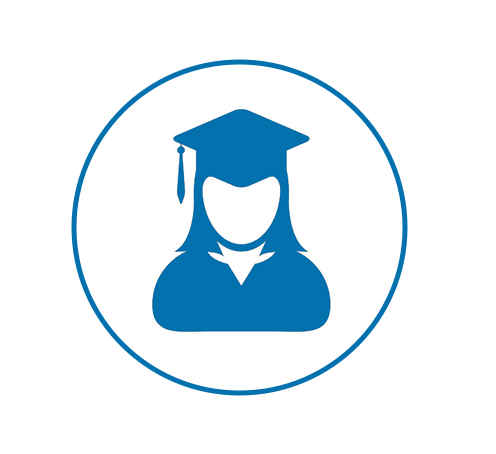 Why Box-n-Go? Here is Our Promise:
We are dedicated to deliver the best solution for almost any storage & moving need, with no gimmicks or hidden costs:
No truck to rent. We deliver storage to you!
Load/Unload only once.
Pay only for space you use.
Secure, climate-friendly facility.
Drive-up access
No Truck to rent…EVER!
Save money and time.
Reduce the risk of accidents and injuries.
No need to pay for gas, insurance & mileage!
Load ONCE Storage Solution!
You only need to load your belongings once!
No need to load and unload it all again into a storage unit.
All containers come with easy ground level access!
Pay Only for the Space You Use!


(if storing at our facility)
No not need to guess on how much space you actually need.
Order an extra 8' x 5' unit. Do not use it – do not pay for it.
Secure, Climate-Friendly Facility!
Highest degree of security and protection.
Our 8' x 5' units are breatheable – no mold or mildew.
No funky smell when your belongings return.
EASY Drive-Up Access!


(if storing at our facility)
Access your units at ground level.
No elevators, ramps, stairs to climb.
Schedule access appointment & drive straight to your units.
I want to:
Are you a student?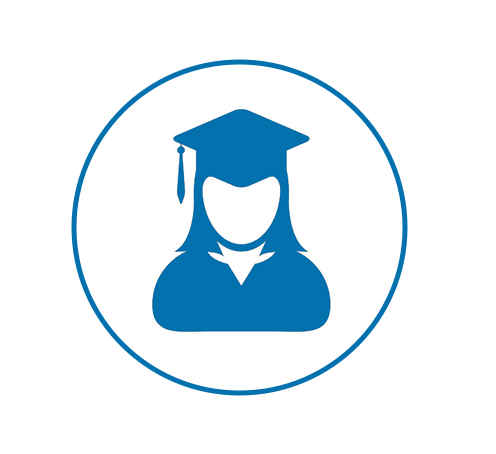 California State University Student Storage
Welcome Cal State Dominguez Hills Students!
Do you need your dorm cleared out so you can head back home for the summer? So that's where we come in. Because for Cal State Dominguez Hills students, we're the pros at figuring out how to get your stuff smoothly into storage and out of it. For example, our self storage near Cal State Dominguez Hills service handles your storage needs without you ever needing to leave campus, among other things! Dominguez Hills Self Storage just got so much easier. That's right – you don't have to rent a truck because we bring the self storage near Cal State Dominguez Hills to your dorm. Additionally, we load your stuff up, and we zoom off to our state-of-the-art warehouse, where your unit is kept safely. When it comes the time again to retrieve your belongings, we bring the storage unit back to you. Hence, Box-n-Go Cal State student storage service is the convenient answer to your storage problems.
CSUDH student storage with Box-n-Go.

As a CSUDH student, you may be wondering where to turn when it comes to storage, as well as moving. So will you need to rent a truck? Also, will you be able to afford our Dominguez Hills Self Storage services? These are both common questions we hear from students who come to us, however. Because, the summer vacation (or any vacation) is meant to be a sweet time, free of worry. Hence Box-n-Go offers two special services tailored for students needs:
Storage 90747 for off campus students
These are Box-n-go Cal State student storage containers that we deliver close to your housing or dorms, for example. You pack self storage units yourself, however. After that we come back and pick the whole unit up and take it to storage. Because of its convenience this option is perfect if you are living in an off-campus apartment. Also if you are sharing this unit with a friend.
Valet storage service
This service is called Box-n-Go U. Firstly we mail you a box kit. You pack your belongings into these cardboard boxes, however. After that you login to your online account and schedule the pick-up. On the day of pick up, we come into your home, pick up everything that was labeled and then take it to storage. Similarly, at the end of your summer break we deliver all your items back. You can store your own boxes, furniture, also bikes, chairs, mattresses too. Because of its design this option of Cal State Student Storage is perfect for a dorm student. Also when you do not have a lot of stuff and do not want to do the heavy lifting.
Few Points About CSUDH Student Storage
Firstly, our prices of Dominguez Hills Self Storage are all published online here. You can also contact us and get a quote right away. In addition there is no need to rent a truck. Because we come to your dorm! We bring the storage unit. We also drive it right through campus in many instances. Not in all cases however. So you can relax or study in peace, knowing we will take care of things with self storage near Cal State Dominguez Hills. Also, we are familiar with Cal State Dominguez Hills Self Storage needs – so we can figure out the best way to get to your dorm, etc. Above all CSUDH student storage has never been easier. Firstly take a look around on our website to familiarize yourself with our process. Also read reviews, etc. Above all you'll notice we have repeat customers who choose us again and again. Many of them students, also families and professionals.
Advantages of Self Storage near Cal State Dominguez Hills:
Firstly, you never have to share your Cal State student storage unit with anyone, either. Above all the prices are upfront and published on this website. Also we pride ourselves on not inserting hidden fees. Because we know that as a student, you probably need every penny you can save. In addition we always give you a good deal. Because flexibility is one of the traits we've found is important for the students we work with. Oftentimes the students at Cal State Dominguez Hills don't know exactly when they'll be moving back, or how much time it will take them. We are used to it however, and we work with your schedule. So no worries there! Therefore call Box-n-Go for Cal State student storage rentals.
Advantages of self storage near Cal State Dominguez Hills
When it comes down to the quality of Dominguez Hills Self Storage, we can boast that in our past fifteen years of business, not once have we suffered a break-in. Not once! How do we manage this however? Is it just luck above all? No – it is a result of carefully laid out planning, security, also efficiency of self storage near Cal State Dominguez Hills. Because with most storage companies, the problem of break-ins is common. Above all they let too many people in the building. Well, anyone who has a storage unit for instance. But that's too many, unfortunately. We on the other hand only allow our employees to enter the same building where your storage unit is. Of course, this ties back in with our system being different and more efficient than most storage unit companies. Because we bring the Cal State Student Storage unit to you, you also never enter our warehouse. It's a simple method that has ensures Cal State Student Storage units are break-in free however. Many students are enjoying working with us, and we look forward to hearing from you also. Following the tips below will make your packing and move out easier with self storage near Cal State Dominguez Hills:
Start with the old
Pack the out of the season stuff first, for example. Next, go with the stuff you don't use very often, and leave the things that you use all the time for last.
Use heavy duty garbage bags.
However, keep in mind: regular bags will rip easily when you start filling them with linens and clothes.
Pack area by area.
Likewise stay organized. Because it will make it easier to unpack. Also pack boxes systematically, area by area. Keep items in their proper place. When packing silverware for example, keep the flatware in its tray and wrap the whole thing with bubble wrap to keep it secure. Because it will make things a lot easier to sort and unpack. Therefore follow these tips will help ensure trouble free storage.
Compare Box-n-Go to Other Storage Options
When it comes to self storage you have lots of options. However, not all self storage services are the same. Especially when it comes to fulfilling the needs of students. Box-n-Go, on the other hand, offers you lots of options. Even if you simply compare the self storage services, you will find that Box-n-Go offers you a lot more than just self storage. For example: often students to not have cars. So transporting your belongings to the nearby self storage facility may not be that simple. Above all this is just the beginning. Do not just take our word for it, however. Because you can easily compare the services yourself:
Door to Door Storage & Moving – 18780 S Central Ave, Carson, CA 90746
U-Haul Moving & Storage – 1930 E Vía Arado, Rancho Dominguez, CA 90220
StorQuest Self Storage – 17106 S Avalon Blvd, Carson, CA 90746
Public Storage – 1421 E Del Amo Blvd, Carson, CA 90746
Extra Space Storage – 17510 S Figueroa St
Box-n-Go Student Storage Services are also available at the following nearby Colleges and Universities:
Cal State University LA Cal State University Long Beach LA Film School Marymount California University Otis College of Design Pepperdine University UCLA (University of California Los Angeles) Whittier College