RESERVE ONLINE IN MINUTES
RESERVE ONLINE IN MINUTES
Save 50% see how
No Truck Needed see why
No Heavy Lifting we can help load or move
200+ 5-STAR
REVIEWS
A+ BBB
RATING
LOWEST PRICE
GUARANTEE
Box-n-Go Storage & Moving - as Easy as 1-2-3
1
We Deliver
2
We Pick Up
3
We Store or Move
Store on your driveway or inside our secure facility. Load/unload only once. Ground level access.
I want to:
Are you a student?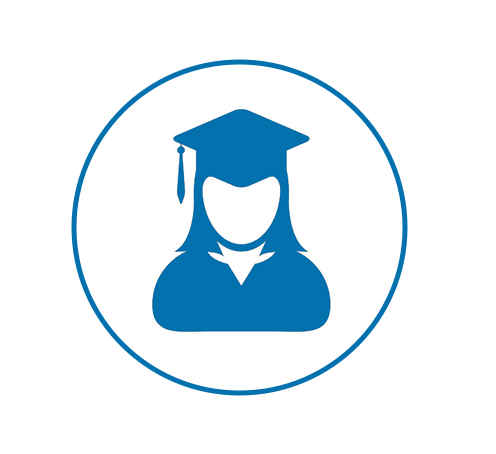 Available Sizes
Box-n-Go - XXL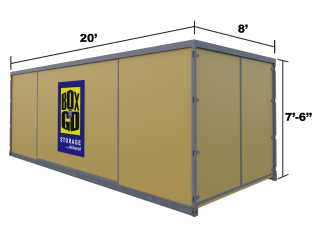 20' Container – all weather.
Perfect for 3-bedroom residence.
5-7 rooms, furniture, appliances, etc.
Learn More
Box-n-Go - XL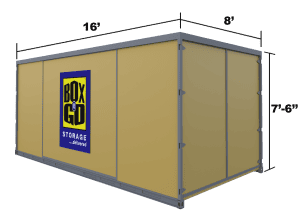 16' Container – all weather.
Perfect for 2-bedroom residence.
3-5 rooms, furniture, appliances, etc.
Learn More
Box-n-Go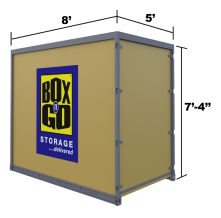 8' Container – all weather.
Modular – works for any need.
Each fits 1-1.5 rooms.
Learn More
I want to:
Are you a student?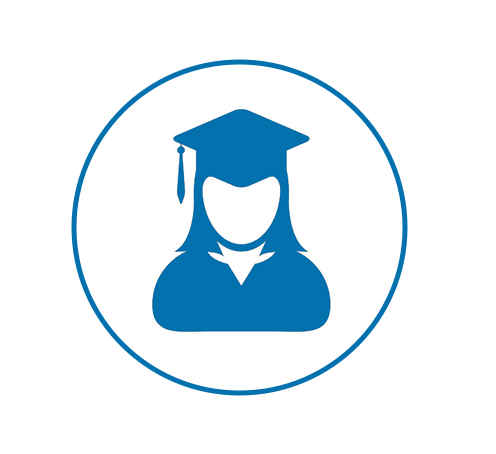 See How Our Services Can Work for You
I want to:
Are you a student?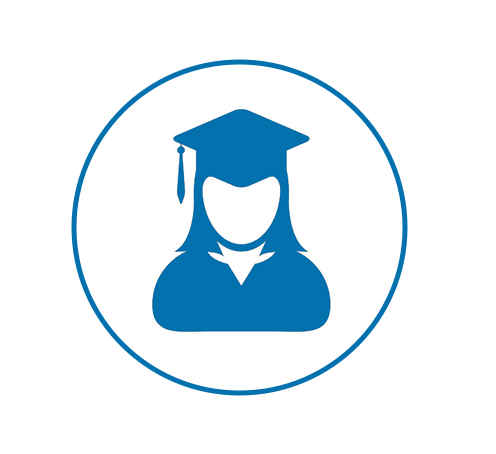 Our Services
Personal & Business Storage
Student Storage
Local & Nationwide Moving
Packing & Loading Help
Moving Boxes & Supplies
Do not see what you are looking for?
What Our Customers Think
I want to:
Are you a student?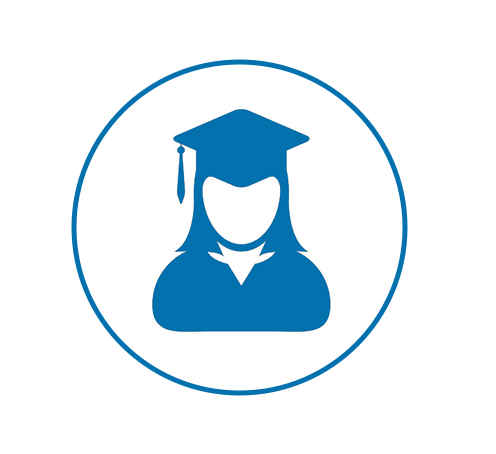 Why Box-n-Go? Here is Our Promise:
We are dedicated to deliver the best solution for almost any storage & moving need, with no gimmicks or hidden costs:
No truck to rent. We deliver storage to you!
Load/Unload only once.
Pay only for space you use.
Secure, climate-friendly facility.
Drive-up access
No Truck to rent…EVER!
Save money and time.
Reduce the risk of accidents and injuries.
No need to pay for gas, insurance & mileage!
Load ONCE Storage Solution!
You only need to load your belongings once!
No need to load and unload it all again into a storage unit.
All containers come with easy ground level access!
Pay Only for the Space You Use!


(if storing at our facility)
No not need to guess on how much space you actually need.
Order an extra 8' x 5' unit. Do not use it – do not pay for it.
Secure, Climate-Friendly Facility!
Highest degree of security and protection.
Our 8' x 5' units are breatheable – no mold or mildew.
No funky smell when your belongings return.
EASY Drive-Up Access!


(if storing at our facility)
Access your units at ground level.
No elevators, ramps, stairs to climb.
Schedule access appointment & drive straight to your units.
I want to:
Are you a student?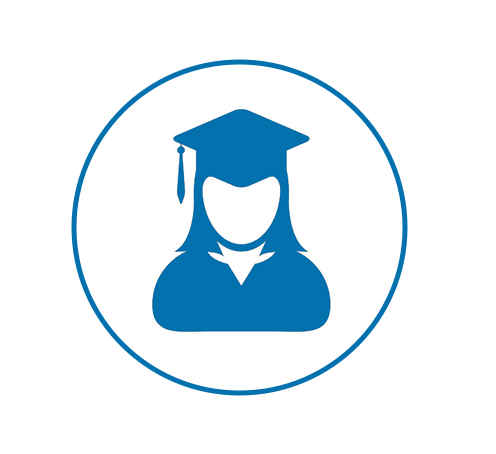 Self-Storage Units in Foothill Ranch, CA 92610
If you're a Foothill Ranch resident in need of self-storage solutions, call Box-n-Go today.  Box-n-Go provides affordable, flexible and convenient options of self-storage Foothill Ranch. Moving can be a frustrating endeavor but it doesn't have to be. Furthermore, it doesn't have to be expensive, especially if you try Box-n-Go self-storage Foothill Ranch. There are many reasons why you may want to use a self storage Foothill Ranch facility. Perhaps you are in the middle of moving homes or downsizing your living situation. With downsizing, it means less space for the items you have around the house. You may not want to give away everything, which is where self storage Foothill Ranch facilities come in. By keeping your items at a public storage, you would assume that you can easily downsize your stuff. The problem is that traditional self storage Foothill Ranch California are not usually as advertised. They promise you a wonderful space with hassle-free access to a unit that only costs a small monthly fee. However, the real world experiences of people who use the traditional self storage Foothill Ranch are very different.
Five reasons you might need Self Storage Foothill Ranch 92610:
Business Storage: Whether you are running a large or small business in Foothill Ranch or anywhere else in Orange County, there is often a great need for storing items for show exhibits, seasonal items, file storage or if your business is moving. Box-n-Go self-storage Foothill Ranch has solutions as well as packing service for any type or size business.
Personal/Home Storage: Need to declutter your home or apartment? Box-n-Go offers storage solutions for any size home or apartment. Just call and we'll figure out how much storage you'll need based on the number of belongings you need to store. Packing service is also available so the whole experience is easier than one might think.
Death in the Family: Facing the loss of a loved one is difficult enough. But the burden can become far greater when the storage of their items is in question. Especially if their home is being sold. In this case, the friendly, courteous staff at Box-n-Go Self-Storage Foothill Ranch offers safe and secure storage solutions for these items. They'll even pack them and drive them to their state-of-the-art storage facility.
Storage Units in Foothill Ranch CA also are great for…
Moving: You've sold your home and are now purchasing another place to live. In the meantime where do you store all of your stuff? Thanks to great service, Box-n-Go self-storage Foothill Ranch will send a storage container to your home. You fill it up with all of your household items and then our truck will pick it up. Furthermore, we store your items safely at our facility until your new home is ready to move into. Not only do you stay on the good side with your family and friends, you also save money. Therefore, there's no need to call the movers or renting a separate truck when we do the moving for you.
Remodeling: It happens more often than you think. You've decided to replace the flooring in your home and out goes the furniture into the yard and then the thought occurs. Where do I store all of my furniture until the remodeling job is done? Fortunately, the same Box-n-Go Storage service that provides self-storage Foothill Ranch can also come in handy when you are remodeling your home. Call us for a storage quote today.
The #1 reason to avoid the traditional self storage Foothill Ranch CA units: it can be a frustrating experience!
Usually you are given a free or a very low rate for the first few months when you rent a public storage Foothill Ranch CA unit. These companies want to get you invested in a unit, and it's a clever tactic. The rate may even be less than $20 a month, which sounds amazing to those who want a cheap way to store unneeded items. However, what happens later is where the problem starts. In three or four months, you get a notice in your mailbox telling you about a raise to your self storage Foothill Ranch rate. Suddenly you have to pay twice the original amount to keep items in your self storage Foothill Ranch unit. What would you do? If you have a packed storage unit, you will keep paying the prices. It is too much of a hassle to find a different solution, as it would require loading your items, driving to another storage facility and unloading them again! So, most people keep paying those increased rates for self-storage Foothill Ranch.
Your Items May Not Be Safe in the self-storage
If you are using a public or self storage Foothill Ranch unit to keep your unneeded possessions, your items may be at risk. There are two risks to your items when they are being kept in such units. The first risk comes from the lack of security at the facility. If you ever pass by one of these locations at night, you may notice that no one is there. A locked gate is at the front, but someone could easily jump the fence if he or she wanted to get inside. There are no guards. Moreover, most cheaper facilities will not pay for a working camera system, which means anyone can walk through the facility and check out the units. All a person would need to do is get the appropriate device to break a lot. They would have access to any unit. They could end up opening your unit and stealing some items. It is unlikely, but it has happened in the past. The second risk comes from the lack of climate control. These units rarely have any climate control features, which means sensitive items may get damaged if there is a heatwave that year.
Use Self-Storage Instead
If you want to find a place for some of your possessions as you downsize your living situation, consider mobile storage instead. We send a storage container to your address. You can spend as much time (even weeks!) filling it up. When it is full, you call the company, and they will pick it up. Now it is stored in a climate friendly and completely secure facility. The beauty of the self-storage Foothill Ranch services offered by companies like Box-n-Go is that you simply need to call them to ask for the unit and they will send it to any address in the United States. So, if you ever need to access your items, there is a convenient way to do so! The housing market is always moving up or down. During the downturns, many people become unable to sell or buy a home in a stagnant market. Many households are facing the harsh reality of this situation when trying to move home to a larger house.  These moves are often vital as our family grows and space becomes a premium. That's why self-storage Foothill Ranch from Box-n-Go is very popular service.
Use the services of Box-n-Go for self storage Foothill Ranch California
If you cannot move to a larger house there is an option to increasing our living space in using storage. Foothill Ranch residents have access to mobile storage provided by
Box-n-Go Storage
. The  mobile units are a standard size of 5′ wide 8′ long and 7′ high. Any Foothill Ranch address can have them delivered directly. The main benefit over traditional self-storage is that you do not have to load items into a van then deliver them to a storage facility. So saving time as you will not be packing and driving to a remote storage site twice over. You will be surprised how much space you will get when you get rid of just some of your things. The access to your belongings is very convenient as well. All you need to do is to call Box-n-go and request access to your belongings. Employees will pull your unit from a secure storage warehouse and set on the ground for you. You will be able to access your belongings on the ground level! This service is very easy and convenient. Very affordable as well. So, for all your self storage Foothill Ranch needs, call Box-n-Go! Finally, the friendly and courteous folks at
Box-n-Go
storage offer you the best rates and top-notch customer service. At the same time, our service is still convenient and flexible. For the most innovative of self-storage Foothill Ranch, call Box-n-Go Storage.
Compare us to the competition
Stor-it Self Storage Foothil ranch CA 92610 – 19822 Pauling, Foothill Ranch, CA 92610
Public Storage – 20292 Cooks Bay Drive
US Storage Centers – 1600 Superior Avenue
Convenient, secure and affordable Box-n-go self storage services are readily available in the following neighboring cities and communities:
Rancho Santa Margarita, CA
,
Mission Viejo, CA
,
Lake Forest, CA
,
Trabuco Canyon, CA
, 
Tustin, CA
as well as other parts of
Los Angeles, CA
and
Orange County, CA
.