RESERVE ONLINE IN MINUTES
RESERVE ONLINE IN MINUTES
Save 50% see how
No Truck Needed see why
No Heavy Lifting we can help load or move
200+ 5-STAR
REVIEWS
A+ BBB
RATING
LOWEST PRICE
GUARANTEE
Box-n-Go Storage & Moving - as Easy as 1-2-3
1
We Deliver
2
We Pick Up
3
We Store or Move
Store on your driveway or inside our secure facility. Load/unload only once. Ground level access.
I want to:
Are you a student?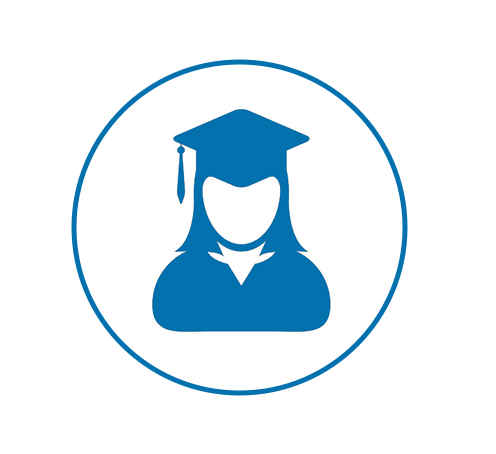 Available Sizes
Box-n-Go - XXL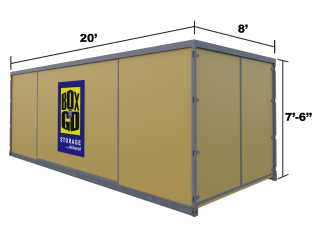 20' Container – all weather.
Perfect for 3-bedroom residence.
5-7 rooms, furniture, appliances, etc.
Learn More
Box-n-Go - XL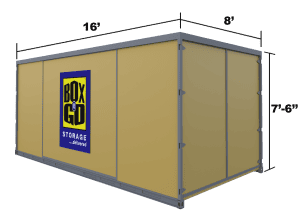 16' Container – all weather.
Perfect for 2-bedroom residence.
3-5 rooms, furniture, appliances, etc.
Learn More
Box-n-Go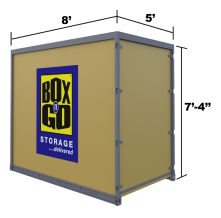 8' Container – all weather.
Modular – works for any need.
Each fits 1-1.5 rooms.
Learn More
I want to:
Are you a student?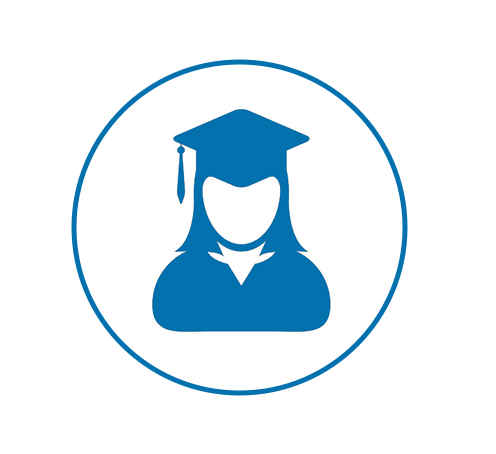 See How Our Services Can Work for You
I want to:
Are you a student?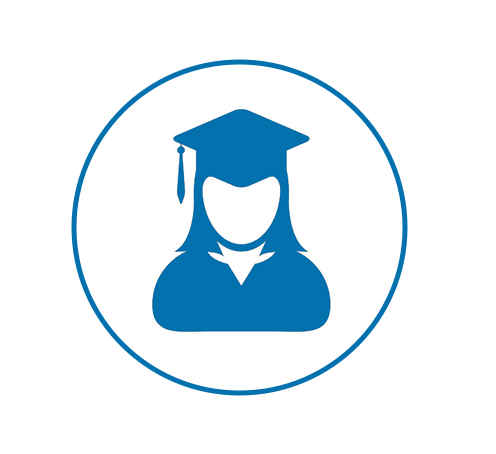 Our Services
Personal & Business Storage
Student Storage
Local & Nationwide Moving
Packing & Loading Help
Moving Boxes & Supplies
Do not see what you are looking for?
What Our Customers Think
I want to:
Are you a student?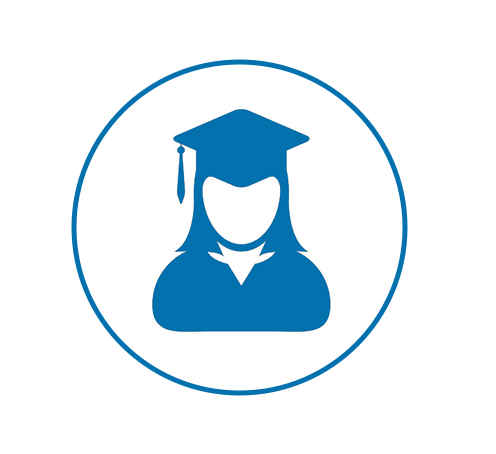 Why Box-n-Go? Here is Our Promise:
We are dedicated to deliver the best solution for almost any storage & moving need, with no gimmicks or hidden costs:
No truck to rent. We deliver storage to you!
Load/Unload only once.
Pay only for space you use.
Secure, climate-friendly facility.
Drive-up access
No Truck to rent…EVER!
Save money and time.
Reduce the risk of accidents and injuries.
No need to pay for gas, insurance & mileage!
Load ONCE Storage Solution!
You only need to load your belongings once!
No need to load and unload it all again into a storage unit.
All containers come with easy ground level access!
Pay Only for the Space You Use!


(if storing at our facility)
No not need to guess on how much space you actually need.
Order an extra 8' x 5' unit. Do not use it – do not pay for it.
Secure, Climate-Friendly Facility!
Highest degree of security and protection.
Our 8' x 5' units are breatheable – no mold or mildew.
No funky smell when your belongings return.
EASY Drive-Up Access!


(if storing at our facility)
Access your units at ground level.
No elevators, ramps, stairs to climb.
Schedule access appointment & drive straight to your units.
I want to:
Are you a student?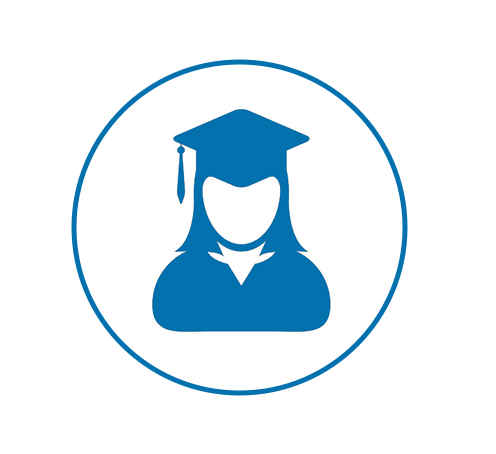 Self Storage in Mission Viejo, CA
When you typically search for Mission Viejo storage, you probably get a ton of results. They direct you to a variety of storage locations in Mission Viejo and the neighboring areas. Not all these local self-storage facilities are alike, however. Most of the time, those traditional storage facilities expect you to do all the work. Because, for example, you have to rent your own moving truck. You have to drive the truck to the storage facility. Also to unload your items and place them in a room. Most likely, you will have to pay for the whole storage unit, even if you don't use the entire space. Not only that, most of your items will be placed wherever there is room. Hence, you won't have quick access to some of your items when you need them the most. However, it is different when you rent Box-n-Go's storage units in Mission Viejo.
What makes our Mission Viejo storage service different?
Traditional self-storage facilities can leave you feeling:
Frustrated
Disappointed
Stressed
Worried
Many small businesses assume that cheap storage units are a valuable resource. In practice, however, they can become a big hassle. Here are three reasons why a self-storage facility can be more trouble than they are worth.
Inconvenient Access
A big issue for small businesses is that most traditional self-storage facilities near Mission Viejo, CA have very limited visiting hours. Also the storage units may not be conveniently located for ground-level access. There is a specific schedule where you can access your unit. If those hours are up, you are out of luck. Moreover, many storage facilities have random holidays. However, those are rarely advertised on their website. You may drive up to discover the facility is closed for the day!
No Climate Control
When a small business uses traditional storage units in Mission Viejo, they should consider the storage environment. Because you probably have sensitive business documents, seasonal decorations, etc. Also other sensitive items you keep in a unit, as they take up too much space in the office or store. However, if your facility doesn't have climate-controlled storage units, you may go back in a few months to discover some of your items were damaged. Mostly because of extreme temperature. You need a facility that can provide dependable climate friendly storage solutions.
Random Price Hikes
We have heard so many horror stories from small businesses about how they were experiencing price hikes with their storage places. It is a common practice among companies that offer traditional self-storage units. They raise the prices of the units after every few months. Most small businesses do not have the time to constantly move items from one storage facility to another. Hence, they just put up with those high prices.
What Can You Do About It?
Now that you are aware of the major issues plaguing traditional public storage facilities, what can be done about it? The key is to find a Mission Viejo storage facility. A place where you can pay reasonable rates for better services, amenities, and security. For most small businesses, the solution is to use mobile storage units. Unlike typical storage units in Mission Viejo, a mobile storage company like Box-n-Go gives small businesses everything they need. Mobile storage is very different from basic storage units. With mobile storage, a container is sent directly to your address. It means that you can have the container sitting in your parking lot. You can load it up at your convenience. And when the mobile storage units are loaded up, contact the facility to pick it up. They will transport your storage containers to a secure and climate friendly storage facility that has convenient access hours.
What can you expect from our Mission Viejo storage facility?
These are certainly not emotions you want to think of when you are moving and storing your items. Instead, you want to focus on being happy and making sure everything goes smoothly. Certainly Box-n-Go in Mission Viejo can't control every aspect of your moving experience. However, we can ensure that we will provide you with convenient and easy storage solutions that bring you peace of mind. So, how does Box-n-Go differ from traditional self-storage companies? In the Mission Viejo area and throughout SoCal? For starters, we focus on making sure you have a seamless moving process. Your focus should be on moving your items. Not worrying about paying for expensive storage options. This is why we make it easy for you to store your belongings with us. Here's what makes us different:
We provide, deliver, and pick up storage containers. From your home and/or business
We provide breathable storage units. Units that prevent mold and mildew
You can get storage containers sent across the country. if you so desire
You will pay for only the storage space you use
We offer easy access to retrieve your items within 1 business day
Our easy ground-level access helps you retrieve your belongings when you need them
Our high-level secured warehouse prevents theft and break-ins
How to Access Items with Mobile Storage?
With self-storage units in Mission Viejo, CA, you can access your items in two different ways. Say the holiday season is coming up and you want some seasonal decorations from your unit. You can contact the storage provider and ask them to send the container to your business address. Then you can take out the items you need and ask them to take the container back. The other option is to visit their storage facility and take out the items yourself. It is the type of flexibility and convenience that you can only get with a mobile storage solution. Hence, many prefer this option to traditional storage units. We should consider organizing our living space more of an adventure rather than a boring task. Your Mission Viejo storage units can be of great help here. A home will look cluttered if things are not arranged in an orderly manner. If lack of room is a limiting factor, then you should evaluate ways to maximize the available space. Before rushing out to a public storage locker, you should take a ruthless evaluation of what you already have and make use of that first. In many cases, though, the best solution is to reserve storage units in Mission Viejo provided by
Box-n-Go Storage.
Tip # 1
A good place to start with are the open shelves and drawers around your home. Check to see if things are neatly stored away or just "dumped" randomly about.
Tip # 2
Shoe boxes and other smaller boxes can be used to organize small items within your drawers. A neatly packed drawer can free up more space. Using square or rectangular boxes takes up less space than irregular containers.
Tip # 3
Things you place on an open shelve will enhance the aesthetics of the place. You need to keep them easily accessible as you will need them frequently. Mission Viejo storage units allow you to carefully pack your belongings on your own time. There is no need for a tiresome commute to a storage facility. We will deliver the storage containers to your home. You can select the convenient delivery time slots.
Many businesses and residents prefer our Mission Viejo storage services because we provide the following:
A stress-free experience
Convenience
Affordable storage options
Safe and secure storage of valuables
Breathable storage units
Peace of mind
How many storage units do I really need?
Many people try to rent self-storage units without a realistic idea of how much space they really need. Not sure how many storage units you need? The best thing you can do is ask the company you'd like to rent from to help you. How much is a storage unit? What are the monthly storage rental rates? Do they have climate-controlled storage? These are just a few questions you should ask. A reputable storage company will be able to give you a good idea about how many storage units are necessary to contain all your belongings and answer any other questions you may have.
Box-n-Go can provide you with low-cost storage units in Mission Viejo!
Whether you need one storage container or several, Box-n-Go is your affordable solution. Call us today and discover how we can provide you with friendly, reliable, and secure self-storage options. We can pick up and deliver your storage containers to any address in Mission Viejo. Also throughout Southern California. Give us a call today and ask about our self-storage unit prices in Mission Viejo. Before you finalize your choice of a storage company, drive by the below facilities and compare them to Box-n-Go:
Storage West Mission Viejo – 20485 El Toro Rd, Mission Viejo, CA 92692
Stor-it Self Storage Mission Viejo CA – 23552 Madero, Mission Viejo, CA 92691
Crown Valley Self Storage – 27680 Center Dr, Mission Viejo, CA 92692
Save-Most Self Storage – 23772 Vía Fabricante, Mission Viejo, CA 92691
Stor-it Mission Viejo – 961 W. 17th Street
Public Storage 92692 – 27201 Cabot Rd
Box-n-Go
provides self-storage units to the following ZIP Codes in Mission Viejo, CA: 92653, 92690, 92691, 92692. Find a Mission Viejo portable storage unit near you! Convenient, secure, and affordable, Box-n-Go storage services are readily available in the following neighboring cities and communities:
Rancho Santa Margarita, CA
,
Lake Forest, CA
,
Trabuco Canyon, CA
,
Foothill Ranch, CA
,
Tustin, CA
,
Laguna Hills, CA
,
Ladera Ranch, CA
,
Laguna Niguel, CA
,
Aliso Viejo, CA
, as well as other parts of
Los Angeles
 and
Orange County
.