RESERVE ONLINE IN MINUTES
RESERVE ONLINE IN MINUTES
Save 50% see how
No Truck Needed see why
No Heavy Lifting we can help load or move
200+ 5-STAR
REVIEWS
A+ BBB
RATING
LOWEST PRICE
GUARANTEE
Box-n-Go Storage & Moving - as Easy as 1-2-3
1
We Deliver
2
We Pick Up
3
We Store or Move
Store on your driveway or inside our secure facility. Load/unload only once. Ground level access.
I want to:
Are you a student?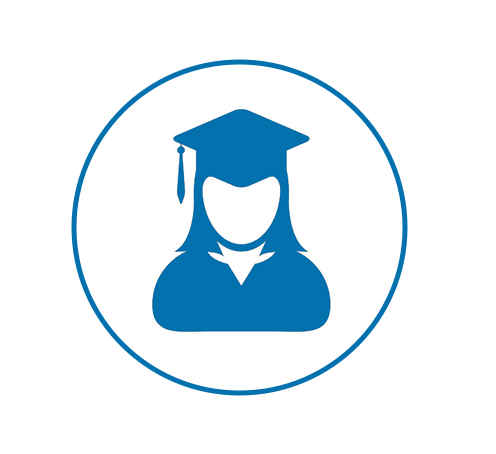 Available Sizes
Box-n-Go - XXL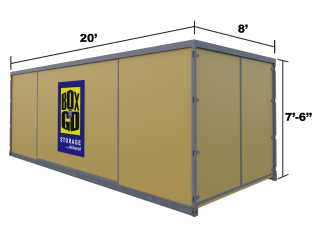 20' Container – all weather.
Perfect for 3-bedroom residence.
5-7 rooms, furniture, appliances, etc.
Learn More
Box-n-Go - XL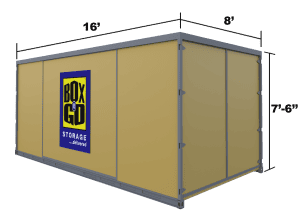 16' Container – all weather.
Perfect for 2-bedroom residence.
3-5 rooms, furniture, appliances, etc.
Learn More
Box-n-Go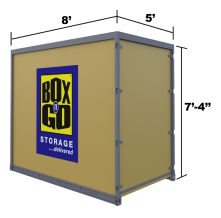 8' Container – all weather.
Modular – works for any need.
Each fits 1-1.5 rooms.
Learn More
I want to:
Are you a student?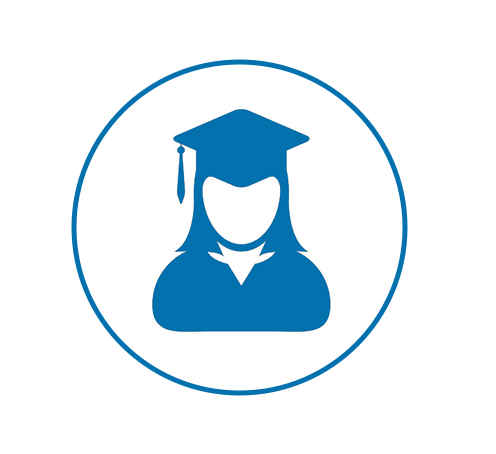 See How Our Services Can Work for You
I want to:
Are you a student?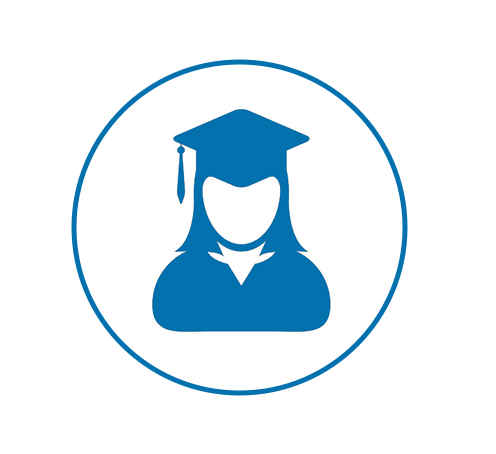 Our Services
Personal & Business Storage
Student Storage
Local & Nationwide Moving
Packing & Loading Help
Moving Boxes & Supplies
Do not see what you are looking for?
What Our Customers Think
I want to:
Are you a student?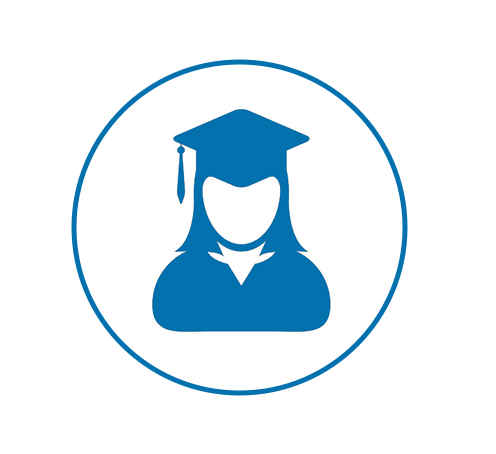 Why Box-n-Go? Here is Our Promise:
We are dedicated to deliver the best solution for almost any storage & moving need, with no gimmicks or hidden costs:
No truck to rent. We deliver storage to you!
Load/Unload only once.
Pay only for space you use.
Secure, climate-friendly facility.
Drive-up access
No Truck to rent…EVER!
Save money and time.
Reduce the risk of accidents and injuries.
No need to pay for gas, insurance & mileage!
Load ONCE Storage Solution!
You only need to load your belongings once!
No need to load and unload it all again into a storage unit.
All containers come with easy ground level access!
Pay Only for the Space You Use!


(if storing at our facility)
No not need to guess on how much space you actually need.
Order an extra 8' x 5' unit. Do not use it – do not pay for it.
Secure, Climate-Friendly Facility!
Highest degree of security and protection.
Our 8' x 5' units are breatheable – no mold or mildew.
No funky smell when your belongings return.
EASY Drive-Up Access!


(if storing at our facility)
Access your units at ground level.
No elevators, ramps, stairs to climb.
Schedule access appointment & drive straight to your units.
I want to:
Are you a student?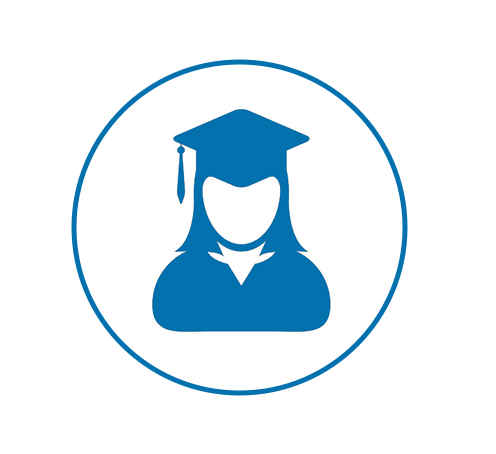 Storage Units Near Trabuco Canyon, CA
Your deadline of vacating the old house is fast approaching. Or perhaps you haven't been able to find a new house yet. And you are thinking, "Oh! What do I do with my stuff?!" You need to find storage units near Trabuco Canyon CA. In such a predicament, you need a friend. A friend like us, Box-n-Go storage which provides self storage. We will take care of your belongings until your new house is ready or until you find a new home.
Storage Units Near Trabuco Canyon CA the easy way
Or maybe you are shifting your office from one part of the town to another. Or maybe you have old files and paperwork in your office that you would like to store, we are here to help. In a conventional storage facility, you have to do your packing, then rent a storage unit, then rent a truck and drive your packed belonging to the storage units near Trabuco Canyon CA you just rented. This involves wasting a lot of your time and money, not to mention the hassle and hazard that you have to face while driving and loading or unloading multiple times.
Trabuco Canyon Storage is clean and easy
What's in your attic or loft?  Your attic or loft contains things you only use infrequently, such as holiday decorations, clothes, pictures and old furniture. Attics are increasingly used for storing clothes and old items. We keep these items for sentimental reasons. However, that is not the best way to store your precious items. 
Box-n-Go
 offers an alternative solutions for residents who need storage. We can help you store your items easily and effortlessly.
Storage Units Near Trabuco Canyon CA is easy and fast
You are storing boxes that were packed when you first moved in. You probably have many boxes that you don't want to unpack, yet don't want to throw away. People keep these items for some reason or another. You cannot make yourself throw them away. So you put them in your lofts or attics and forget about them. Why keep them around cluttering your home? You should consider that long term Storage Units Near Trabuco Canyon CA. Keep your item in a safe and clean environment.  Since Box-n-Go delivers modular storage units, hence 
Box-n-Go
 can provide the right space and size for your needs. It's easy, fast and you get to keep all your items.
Storage Units Near Trabuco Canyon CA is clean
Your attic is a breeding ground for critters: furry, slithery, creepy-crawly. Also, rather little unnamed things in the dark that gnaw and poop.  The temperature and moisture in your attic is never constant or regulated. Because of this any clothing stored there will be rotting. The cardboard boxes start disintegrating over several months. Your belongings will lose their protection, as a result. Likely, resulting in a loss of your items as well. Why keep them then? If you want to keep your items, however, you can rent storage units near Trabuco Canyon CA. They are just right for all your items. It's clean, easy and critter-free.
Storage units near 92678 the easy way
Not only your belongings will suffer. This will also will also create a nasty smell, as a result.  You are all too familiar with mildew stench. The one that refuses to dissipate. Your lofts and attics are often not properly ventilated. Hence, that smell is from your items rotting. Let us help you. 
Box-n-Go
 is an alternative solutions for those who need storage near 92678 or storage units near 92678. Rent a space to store personal belongings, furniture, clothes, overstock supplies, files and any personal belongings. Your items will be safe, clean and not smell like mildew!
Storage Units Near Trabuco Canyon CA by Box-n-Go
Using Storage Units Near Trabuco Canyon CA, you can ask for the delivery of the storage container to any address.  You can take your time to carefully empty possessions from your attic or loft for safe keeping at our facility.
Storage Units Near Trabuco Canyon CA when you move
Box-n-Go Storage provides an innovative approach which is a more flexible solution than the traditional self storage near Trabuco Canyon. Residents can have mobile storage units delivered to any address. Following the guidelines below will make using these mobile self storage units successful. But if you rent Box-n-Go mobile storage, you don't have to go through so much trouble. We will deliver as many containers as you want anywhere, practically. And we will give you as much time as you want to finish packing your stuff. Once you have finished packing, you can give us a call and we will come and pick up the packed containers and store them in our secure and modern storage facility. The safety of your possessions is guaranteed.
Tips for Appliance Storage
When storing kitchen equipment, clean it first. It is especially important to defrost the fridge or freezer, and the doors should be left open in storage.
If you're storing electrical items, remove any batteries first, otherwise they may leak over time and cause damage to your goods.
Tips to Make the Most of Your Space
Save space by filling empty furniture such as wardrobes, sideboards or cupboards, with smaller items.
Save space by removing the legs from tables and other furniture if possible. Wrap in bubble wrap and tape the legs to the item.
Store sofas on their ends, this makes better use of the height of the storage unit when space allows.
If there are some items you will need to access more frequently than others, store these at the front of the unit.
When they use mobile storage near Trabuco Canyon, households pack the mobile units and have them collected and taken to a secure storage facility. The units can then be accessed as required or be sent anywhere in the country.
Storage Units in Trabuco Canyon CA for businesses
If you are a business person and need space for offloading excess goods for future use, so that you have more space for customers, then Box-n-Go is your solution. We can provide you both short term and long term storage depending on your storage needs. We also provide Storage Units Near Trabuco Canyon CA if you have too much stuff in your house and have no place to store them and they are cluttering up your living space.
Box-n-Go in the Time of Need
What if your office or home has been damaged by a fire or some other unforeseen accident. We know how stressful such situations can be. Box-n-Go can provide you with storage solutions for your stuff in such emergencies. Our rates are reasonable and we are more affordable than other self storage providers in this area. We serve you with utmost professionalism and you would be satisfied with our service. We employ highly trained professionals in our staff to ensure absolute safety of your belongings. If you have any kind of storage needs, the only name you have to remember is
Box-n-Go Self Storage
 Trabuco Canyon CA. We are ready to help you, especially if you are located in the following zip codes 92678, 92679, 92688. Do not just take our word for it. Compare Box-n-go to the competition:
Plano Self Storage – 30359 Esperanza
Pouch Self Storage – 26411 Via De Anza
Trabuco Self Storage – 25301 Trabuco Rd
Convenient, secure and affordable, Box-n-go self storage services are readily available in the following neighboring cities and communities:
Rancho Santa Margarita, CA
,
Mission Viejo, CA
,
Lake Forest, CA
,
Foothill Ranch, CA
,
Tustin, CA
as well as other parts of
Los Angeles, CA
and
Orange County, CA
.