RESERVE ONLINE IN MINUTES
RESERVE ONLINE IN MINUTES
Save 50% see how
No Truck Needed see why
No Heavy Lifting we can help load or move
200+ 5-STAR
REVIEWS
A+ BBB
RATING
LOWEST PRICE
GUARANTEE
Box-n-Go Storage & Moving - as Easy as 1-2-3
1
We Deliver
2
We Pick Up
3
We Store or Move
Store on your driveway or inside our secure facility. Load/unload only once. Ground level access.
I want to:
Are you a student?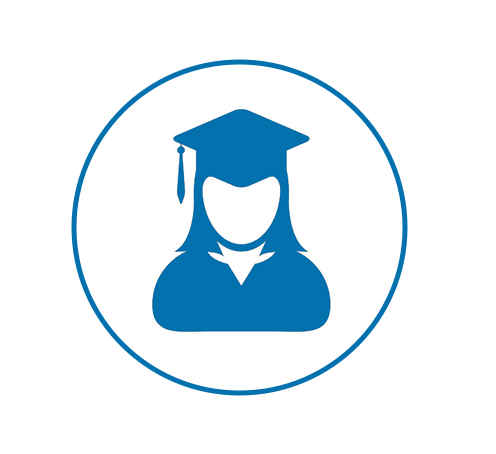 Available Sizes
Box-n-Go - XXL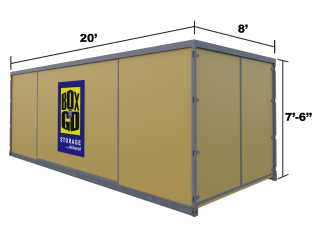 20' Container – all weather.
Perfect for 3-bedroom residence.
5-7 rooms, furniture, appliances, etc.
Learn More
Box-n-Go - XL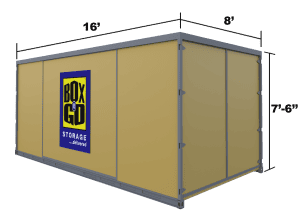 16' Container – all weather.
Perfect for 2-bedroom residence.
3-5 rooms, furniture, appliances, etc.
Learn More
Box-n-Go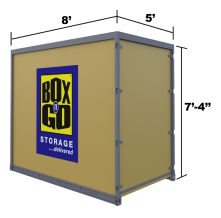 8' Container – all weather.
Modular – works for any need.
Each fits 1-1.5 rooms.
Learn More
I want to:
Are you a student?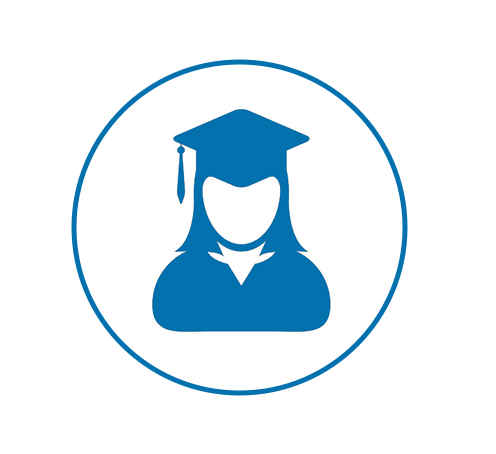 See How Our Services Can Work for You
I want to:
Are you a student?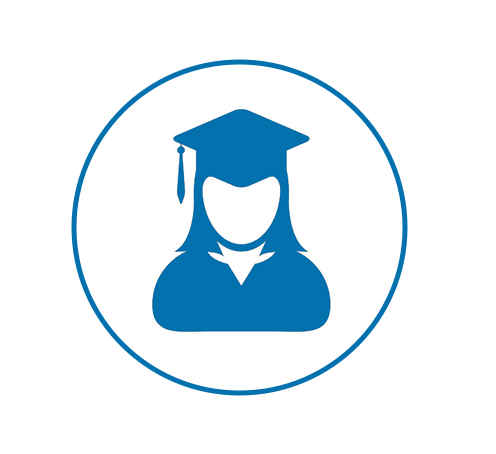 Our Services
Personal & Business Storage
Student Storage
Local & Nationwide Moving
Packing & Loading Help
Moving Boxes & Supplies
Do not see what you are looking for?
What Our Customers Think
I want to:
Are you a student?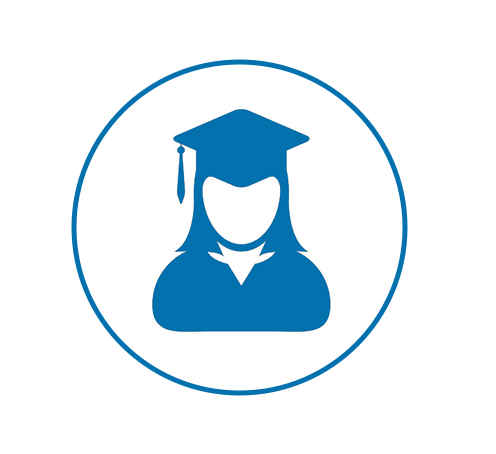 Why Box-n-Go? Here is Our Promise:
We are dedicated to deliver the best solution for almost any storage & moving need, with no gimmicks or hidden costs:
No truck to rent. We deliver storage to you!
Load/Unload only once.
Pay only for space you use.
Secure, climate-friendly facility.
Drive-up access
No Truck to rent…EVER!
Save money and time.
Reduce the risk of accidents and injuries.
No need to pay for gas, insurance & mileage!
Load ONCE Storage Solution!
You only need to load your belongings once!
No need to load and unload it all again into a storage unit.
All containers come with easy ground level access!
Pay Only for the Space You Use!


(if storing at our facility)
No not need to guess on how much space you actually need.
Order an extra 8' x 5' unit. Do not use it – do not pay for it.
Secure, Climate-Friendly Facility!
Highest degree of security and protection.
Our 8' x 5' units are breatheable – no mold or mildew.
No funky smell when your belongings return.
EASY Drive-Up Access!


(if storing at our facility)
Access your units at ground level.
No elevators, ramps, stairs to climb.
Schedule access appointment & drive straight to your units.
I want to:
Are you a student?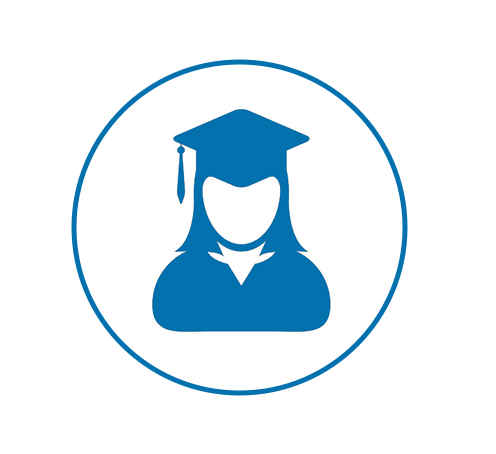 Self Storage Units in Rancho Cucamonga, CA
When it comes to finding the ideal Rancho Cucamonga storage facility, there are some factors to consider. Like whether you need a place to store items as you go away for the summer from college. Or you are moving to a new business site for a couple years. Because of that, in all cases it is important to find the best storage 91730 option. Here are some important considerations. Items you need to know about traditional storage facilities in Rancho Cucamonga.
Misleading Prices on Traditional Storage Units
It is something that many people experience—misleading prices. The ones are advertised for some storage locations in Rancho Cucamonga. You will see incredibly low self storage in Rancho Cucamonga prices advertized. You may assume that you will always pay that amount. But those are the introductory prices. Which go away after a couple months, however. Unless you have a need for very short-term storage. Hence, you may want to look at better options.
Inconvenience of Traditional Storage Facilities
The major issue with many local self-storage 91739 facilities is how inconvenient they can be. Having to drive all the way to some storage facility is a major hassle. Not to mention the limited hours they are open. It is much better to search for a storage 91737 facility serving Rancho Cucamonga that offers flexible solutions. Like mobile storage units 91730 by Box-n-Go.
Lack of Climate Control for Traditional Self-Storage Facilities
A lot of people complain online. Especially on BBB. Mostly they complain about how some of their items get ruined. Just after a few months in storage units 91739. Because they did not realize that self-storage units often lack temperature controls. This means that sensitive items can suffer during months where it gets very hot or cold. Of course, these concerns are not applicable to mobile storage units. We store them inside an insulated warehouse building. In these types of buildings, the temperature does not fluctuate much. Climate-friendly storage is really the only way to go.
Items Stay in Storage for a Long Time
Sometimes with self-storage facilities, it can feel as though your items are stuck there. You never have the time to drive a U-Haul to the facility to pick up your items. You may not even be in the same city anymore. But your items are still at that facility. What can you do? You should consider mobile self storage Rancho Cucamonga instead. The prices are very similar. But mobile storage companies like Box-n-Go offer more features and amenities. Especially as compared to the "cheaper" self-storage near 91730 companies in the area.
Mobile Storage is a Superior Service
With mobile storage units 91737 from a top provider like Box-n-Go, you can get a storage container sent to your location. You fill this container up whenever you get a chance. Even if it takes a couple weeks. Then call the company and they will pick up the unit. The container is sent to a nearby facility. Which is secure and controlled. It can even be transported to another address. Right now or at any future date. And if you want any items back at the same or a different address in the future it can be done. The mobile storage near 91739 company will simply send the container to that address! There are certain things in life that you can never prepare yourself for. These things come at you quick and you keep wondering what just happened. Before you have time to properly process everything, you have to come to a decision or a strategy to deal with it. That includes sudden relocation. In this case, our Rancho Cucamonga storage units can help. It can be very unsettling for anyone to get an envelope informing them that they've just been deployed. To a country halfway across the world. And they have to be there within the next 72 hours. This may seem like something extraordinary. But it's far more common than you'd expect. According to the statistics provided by the US Bureau of Labor, there are as many as 2.7 million Americans who serve in the armed forces. By definition, it means that at any moment in time, these 2.7 million people can be shipped to a foreign deployment.
Benefits of Mobile Storage Units
The standard size 8 x 5 x 7 feet storage units provide an ideal way to store. This is done by allowing you to carefully pack and place your possessions in the container in your own time. The container is at ground level for loading with easy access. So it reduces the risk of injury and back strain lifting items into the unit. The mobile storage unit is then collected at your convenience. To be placed in our secure self-storage facility. Our climate friendly storage units in Rancho Cucamonga CA are designed to be breathable. The storage facility ensures your belongings are safe in the specially designed mobile storage unit.
Rancho Cucamonga Self Storage When Moving from One Place to Another
While the psychological shock of being handed a deployment envelope is hard. There are other questions that will need answers within 3 days. One of the most important questions people ask in this situation is what happens to their household items while they're away. A lot of people believe that simply locking them up is a viable option. However, this couldn't be farther from the truth. While storing them within your house may seem like a good option. They will still be at risk from burglars. And environmental forces that can damage your items as much as any burglar. So what to do? The best option is to opt for military storage. Why should you use military storage from Box-n-Go Rancho Cucamonga CA storage? Because these services have far more merits and benefits when compared to the other alternatives available to military personnel.
Choosing Military Storage in Rancho Cucamonga, CA
However, even when you decide that military storage is the option you want to go for. There are tons of other questions that you'll need to address. How much is a storage unit? Where is the best local storage facility for military personnel? These are just a couple of relevant questions. Do find yourself perplexed at any of these questions? You'll be happy to know that there are multiple options. Services and facilities that offer military storage units in Rancho Cucamonga. They can fulfill any basic needs that you might have. Still on the fence about choosing military storage? Here are the top reasons why you should go with Box-n-Go for military storage services in Rancho Cucamonga.
Transitions
This is a fear that a lot of people have about any kind of temporary storage units in general. Thankfully, our military storage services have no limits. No limit on how long you can keep your items with us. This means that even if you return after years, all will be fine. You'll find all the items that you left inside the storage units in the same condition. You'll have the option to continue using these storage services. That is while you search for a home or place to stay when you come back. Military storage offers not just security. But also ease of mind and guarantee of safety.
Affordability
This is what's probably the primary concern regarding military storage in the minds of people hoping to use these services. How much is a storage unit? The answer may surprise you. As most of the military storage services around Rancho Cucamonga, CA are quite affordable. This means that you'll be able to use military storage units in Rancho Cucamonga at a low price. All the while still having the peace of mind that comes with knowing your possessions are safe.
Size
This is another concern that people have regarding military storage. There is absolutely no limit to how much space you can choose for yourself. It might be small compartments for you to store your clothes. Or you might need an entire garage to store your car. In any case, we have the capacity and facilities. Services to cater to all the different needs that our clients have. You won't have to cram your belongings into a tiny storage locker.
Climate control
This is perhaps the best feature you need at your storage facility. Because, not all self-storage services offer climate control. Are you planning to store any items that require specific temperatures or environments? Box-n-Go has climate friendly storage facilities. This ensures that these items do not sustain damage. Damage because of any discrepancies in the temperature. Because of this you can rest assured that things like rainfall. Or sunlight, and humidity won't ruin those important electronic items or documents. Are you considering the option of storing with Box-n-Go? Then you must know that our system comes with quality environmental controls. The storage units are breathable. This helps manage the humidity inside your unit. Preventing mold or mildew issues down the line. Additionally, we keep all our units in a commercial-grade, insulated warehouse. So heat waves and cold spells pose no problem.
Box-n-Go's military storage service in Rancho Cucamonga, CA
With
Box-n-Go
, you can place your storage containers at any location you feel comfortable. People have opted to have these containers placed in an accessible area to ensure extra safety. It ensures that eyes will always be on your important household items. Want to reserve storage units Rancho Cucamonga? Contact Box-n-Go at 877-269-6461. Whether you live in an apartment, house, or mansion. Whatever space you have tends to shrink as you gather more and more possessions. This increasing need for space means many of us look for additional storage places, however. Because families have many options with the many traditional storage facilities. But they should consider the benefits of mobile storage.
Box-n-Go Storage
offers a refreshing flexible approach to storage in Rancho Cucamonga. Residents can have mobile units delivered direct to their address.
Are you searching for a Rancho Cucamonga storage facility
When it comes to searching for storage in 91730, there is one main need. Therefore, you want to make sure you find a storage center that provides you with affordable storage options. Whether you are storing your items away for summer travel. Or you are placing your items in winter storage. Find storage in Rancho Cucamonga that can accommodate you. Your first step is to perform an online search for storage in 91737. Discover the different type and options in your area.
What are the differences among Rancho Cucamonga storage facilities?
Do an online search for storage in ZIP Codes 91701, 91730, or 91737. You will see a plethora of storage facilities. But how will you know which one to choose? When it comes to searching for storage solutions, you need reliability. You want to make sure you settle on a reliable storage facility. Here are some ways to determine if the storage is ideal for you.
Search for storage in Rancho Cucamonga online to discover:
Does the storage facility have security?
Is the storage area clean and free of pests?
Are a variety of long- and short-term storage rentals available?
Will you have quick and easy storage access?
Does the facility deliver your storage to different areas?
When you are placing your items in storage make sure it is flexible. Ensure there are flexible and affordable options. This is why many people prefer
Box-n-Go
as their first choice. Because at Box-n-Go we want you to have a hassle-free moving and storage experience. So we make every effort to provide you with the following:
Pickup and delivery of packed storage containers
Free ground-level access at one of our storage centers
Quick and easy retrieval of your belongings
Short- and long-term rental options
Reliable and friendly service
And much more
Simply give us a call and discover why many residents choose us when they want to rent self-storage units!
Compare Box-n-Go to other options
We know that in some situations a storage facility next door may be preferred. If this is the case with your needs, here is a list of some local facilities for you to check out:
Public Storage Rancho Cucamonga. 10701 Arrow Route, Rancho Cucamonga, CA 91730
Price Self Storage rancho Cucamonga. 10005 Arrow Route, Rancho Cucamonga, CA 91730
Extra Storage Rancho Cucamonga. 9605 E 9th St, Rancho Cucamonga, CA 91730
Storage West Rancho Cucamonga. 7723 Milliken Ave, Rancho Cucamonga, CA 91730
Price Storage Rancho Cucamnoga. 6599 Haven Ave, Rancho Cucamonga, CA 91737
Storage Max Rancho Cucamonga. 8363 Foothill Blvd, Rancho Cucamonga, CA 91730
Trojan Storage Rancho Cucamonga. 8866 Utica Ave, Rancho Cucamonga, CA 91730
Storquest Self Storage Rancho Cucamonga CA. 9419 Hampshire St, Rancho Cucamonga, CA 91730
Public Storage Rancho Cucamonga CA 91730. 8949 Hermosa Ave, Rancho Cucamonga, CA 91730
Search for Box-n-Go storage Rancho Cucamonga CA and discover the difference.
Searching for self storage Rancho Cucamonga units in ZIP Codes 91730, 91737, or 91701? You can rest assured that Box-n-Go provides low-cost solutions. In fact, we have the most reasonable self-storage unit prices in Rancho Cucamonga. We also offer self storage all throughout California. Ready to place your belongings in a safe, convenient, and affordable facility? Give us a
call
and reserve your portable storage unit today! Box-n-Go provides self-storage units to the following ZIP Codes in Rancho Cucamonga, CA: 91701, 91729, 91730, 91737, 91739. Find a Rancho Cucamonga portable storage unit near you! In addition, Box-n-Go's simple and convenient storage services are available in the following neighboring cities and communities:
Pomona, CA
,
Upland, CA
,
Ontario, CA
,
Montclair, CA
,
Chino, CA
,
Chino Hills, CA
, and many other parts of 
Riverside
,
Los Angeles
, and
Orange County
.
Self Storage Units in Rancho Cucamonga
Most people are faced with the task of finding additional space for their belongings, furniture, appliances, etc. It is an excellent solution to temporarily rent warehouse space in your region to store unnecessary things. However, the organisation's complexity is alarming here because you must find a truck, assistants for loading and unloading, and delivery to the premises and back if access is needed. It requires a lot of time, effort, and also finances. Therefore, we recommend taking a closer look at the self-storage service from Box-n-Go.
Best price дfor public in California
Mobile containers are delivered directly to your address for loading. After loading, it is possible to leave the boxes on our territory, or we will take them away for storage in our modern warehouse. What can be stored in our self-storage units? Almost everything. It can be seasonal decorations, clothes, furniture, household appliances, large business equipment, and much more.
Cooperation with Box-n-Go is affordable and straightforward. There are special offers with great discounts and the possibility of ordering additional box(s). As a result, you will only pay for the ones you use.
Cheap and with maximum options
Self-storage with Box-n-Go will be available to you for as long as you need, and this is a warehouse close to home. Later, we will be able to deliver the container with your things wherever you need it. You can have any reason why you need to find storage units in Rancho Cucamonga, CA. We work throughout California and the surrounding area, and we can ship your container to any corner of the country. Contact us, and we will select the service according to your requirements.