RESERVE ONLINE IN MINUTES
RESERVE ONLINE IN MINUTES
Save 50% see how
No Truck Needed see why
No Heavy Lifting we can help load or move
200+ 5-STAR
REVIEWS
A+ BBB
RATING
LOWEST PRICE
GUARANTEE
Box-n-Go Storage & Moving - as Easy as 1-2-3
1
We Deliver
2
We Pick Up
3
We Store or Move
Store on your driveway or inside our secure facility. Load/unload only once. Ground level access.
I want to:
Are you a student?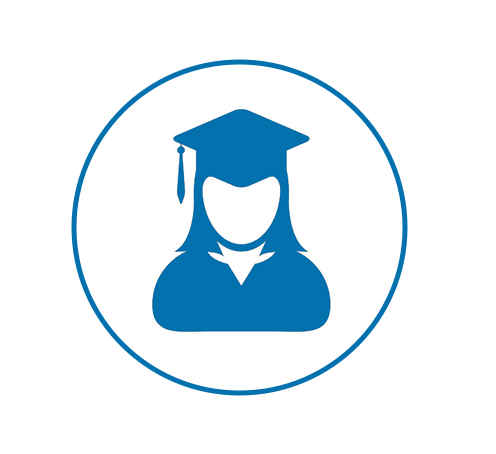 Available Sizes
Box-n-Go - XXL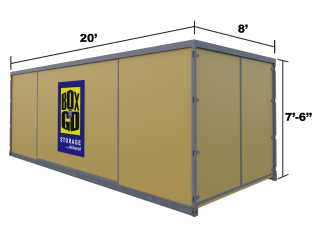 20' Container – all weather.
Perfect for 3-bedroom residence.
5-7 rooms, furniture, appliances, etc.
Learn More
Box-n-Go - XL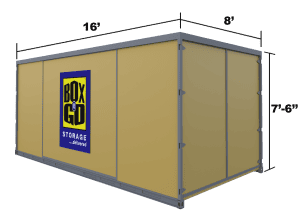 16' Container – all weather.
Perfect for 2-bedroom residence.
3-5 rooms, furniture, appliances, etc.
Learn More
Box-n-Go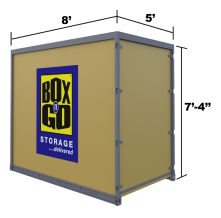 8' Container – all weather.
Modular – works for any need.
Each fits 1-1.5 rooms.
Learn More
I want to:
Are you a student?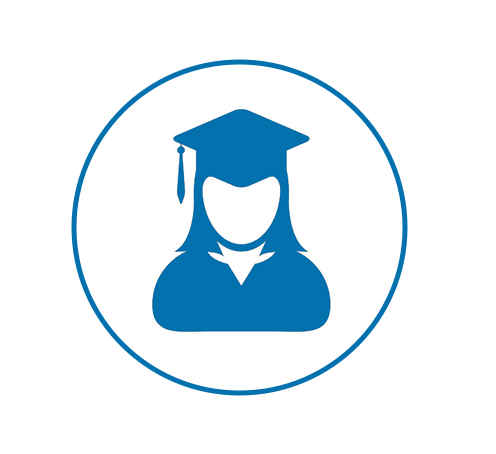 See How Our Services Can Work for You
I want to:
Are you a student?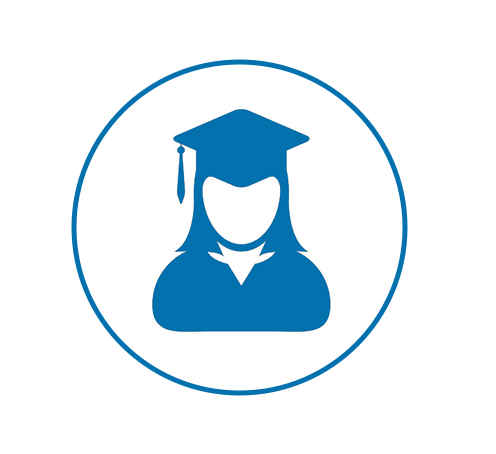 Our Services
Personal & Business Storage
Student Storage
Local & Nationwide Moving
Packing & Loading Help
Moving Boxes & Supplies
Do not see what you are looking for?
What Our Customers Think
I want to:
Are you a student?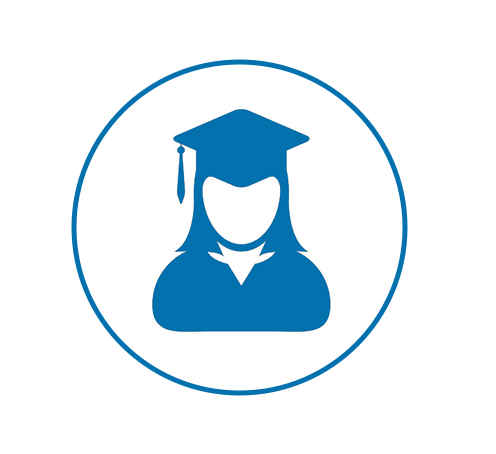 Why Box-n-Go? Here is Our Promise:
We are dedicated to deliver the best solution for almost any storage & moving need, with no gimmicks or hidden costs:
No truck to rent. We deliver storage to you!
Load/Unload only once.
Pay only for space you use.
Secure, climate-friendly facility.
Drive-up access
No Truck to rent…EVER!
Save money and time.
Reduce the risk of accidents and injuries.
No need to pay for gas, insurance & mileage!
Load ONCE Storage Solution!
You only need to load your belongings once!
No need to load and unload it all again into a storage unit.
All containers come with easy ground level access!
Pay Only for the Space You Use!


(if storing at our facility)
No not need to guess on how much space you actually need.
Order an extra 8' x 5' unit. Do not use it – do not pay for it.
Secure, Climate-Friendly Facility!
Highest degree of security and protection.
Our 8' x 5' units are breatheable – no mold or mildew.
No funky smell when your belongings return.
EASY Drive-Up Access!


(if storing at our facility)
Access your units at ground level.
No elevators, ramps, stairs to climb.
Schedule access appointment & drive straight to your units.
I want to:
Are you a student?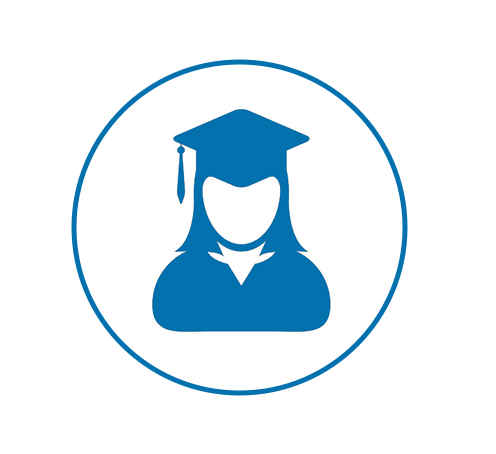 Self Storage in Chino Hills, CA
When you hear the words storage or self-storage, what is the first thought that comes to your mind? If you are like everyone else, you will probably think:
moving
. Moving and storage are often associated with each other, however. It makes perfect sense. While you are moving, you can store your things, and then you can pick them up when you get settled in at your new location. Finding a reliable Chino Hills storage facility seems like the perfect solution, especially if you are moving in or out of the area. Whether this is a temporary move or a long-term move, we have some simple tips to help you. When you have a stress-free moving and storage experience, everybody wins. When you are considering storage facilities in Chino Hills, the innovative mobile storage units supplied by
Box-n-Go
are a great option. They will deliver mobile storage containers direct to your address.
Tips for Chino Hills Self-Storage Facilities:
Start packing as soon as you decide to go the storage route. Box up your stuff and keep it to one side. When the time comes it will make the process easier.
Declutter as much stuff as possible. Check your garage, closets, attic, shed, and other areas ruthlessly to see if there are items you can donate, discard, or sell. The more you get rid of, the less you will store, thus enabling you to save money.
Large items such as beds, wardrobes, garden furniture, etc. will store easier if you dismantle them first. Keep the components together and bag up fixings and tape them to the item.
Keep a collection of grocery bags, old bed linens, towels etc. to use as packing materials. They are vital for fragile items and lining boxes. Cotton sheets are ideal for covering furniture as they allow it to breathe, unlike plastic.
Be careful when using newsprint to wrap items such as glassware, ceramics, or other such items as the ink can transfer. Use tissue paper or bubble wrap.
Once packed correctly your mobile storage is collected at your convenience, saving time and effort. That's a major advantage that we have over other traditional storage locations in Chino Hills.
Convenience and Flexibility of Storage
Looking for self-storage units in Chino Hills, CA? Look no further! For residents of Chino Hills, storage supplied by
Box-n-Go
offers an innovative alternative to traditional self-storage facilities. The use of mobile storage units, which can be delivered to any Chino Hills address, makes the whole process of packing and loading a breeze. The standard storage unit (5 x 7 x 8 feet) is very easy to load, giving you time and flexibility of doing so at your own pace. Order as many storage units as you want but only pay for the ones you actually use. These specialized units have a low-loading design that makes loading straightforward. This means no back-breaking lifting and no strain or back injury.
Easy Access and Time-Saving Format
Access is very easy and convenient. All we ask is for you to give us a 1-day notice. Your storage units will be placed in a designated easy access area. When you come, you will be able to drive up right to your storage units. This service is FREE to Box-n-Go customers. It is an incredible convenience; drive-up access at no extra cost! The benefits of this arrangement are many, but the key advantage is the time savings over traditional storage. You only have to pack once and be worry-free about the safety of your personal belongings. A good storage facility will be able to give you a general idea on how many storage units you need based on all the belongings you plan on putting away. Just ask—don't be afraid to ask questions!
Find storage units in Chino Hills, CA
Moving can be a long and tedious process. Many people search for local moving companies in Chino Hills before they
call a storage facility
. There is nothing wrong with being prepared, and calling movers is a great idea. However, it's highly recommended that you search for storage units in Chino Hills first. This way you can get an idea of how many storage units you need, your budget, and your expenses. In fact, if you don't have much to move, your self-storage facility can actually deliver your packed items to wherever you are in Chino Hills, the state, or the country. So, do your research on different storage options, and you may end up saving more money than you imagined. At Box-n-Go, we strive to save you money. It's easy to rent self-storage units from us!
Why do many people search for self-storage facilities near Chino Hills, CA?
When you are searching for storage units in Chino Hills, you don't want to choose the first option you find. You want to make sure that you pick a quality storage place. But how do you know if the storage units are good? There are a few ways to determine the reliability of your Chino Hills storage units. Here are a few "musts" to determine if the storage facility you are considering is legit:
There are modern security monitors and surveillance systems.
Ground-level access to your items is available.
It has portable storage units. These can be delivered practically anywhere, with ease.
A content protection plan is available for your items.
The facility offers affordable storage rental rates.
At Box-n-Go, our process is simple. We deliver a storage unit to you. You pack it, or use our help. We come back to pick it up. Then we store it at our facility. Do you need access? It's free and at ground level. You need delivery? Just tell us where. You want a protection plan? We have several to choose from. You want secure self-storage? We've never had any break-ins.
What can you expect when you reserve storage units in Chino Hills?
When you finally decide to rent from your Chino Hills storage facility, you want to make sure you have a good experience. After all, moving is stressful enough, you don't need any extra stress. How can placing your items in our climate-controlled storage facility make your life easier? Here's how:
Saves you time – We pick up and deliver your storage units.
Safe and secure – You can relax. Your belongings are safe at all times.
Saves you money – No need to rent a truck and pay for expensive gas mileage—we come to you!
Why Is Box-n-Go a Popular Choice?
For residents of Chino Hills, storage units supplied by
Box-n-Go Storage
offer a refreshing alternative that gives many benefits over regular self-storage sites. They will deliver any number of mobile storage units direct to any Chino Hills address. This allows you to load and pack the unit at your own convenience. They will pack and collect it. Then they will take it to a secure self-storage site, saving you from any tiresome commute.
Tips to Pack Your Storage Containers
The "sneaky" tips below will help your next move go smoothly and help you select the best possible storage unit:
Take photographs of your furniture and valuables. This provides a visual record in case you need to make any claim for loss or damage.
Organize packing room by room, keeping like items together. Keep small appliances with their accessories and instructions in the same boxes.
Label boxes as you pack, number each box, and keep a layout map of the unit as makes it easy to maintain an inventory. When you need to retrieve something from one of your boxes in storage it can be easily located.
Use the spaces in furniture drawers and cupboards for additional storage. Try not to have any extra room in the unit as it is a waste of your storage space and your money.
How many storage units in Chino Hills do I really need?
Many people underestimate the number of items they really have. Therefore, they search for self storage without a realistic idea of how many storage units they really need. Once you find a storage company you like, don't be afraid to ask questions. A good storage company will be able to give you a general idea on how many units you need based on all the belongings you plan on putting in storage.
Call Box-n-Go in Chino Hills and rent a storage unit today!
Whether you are moving to a larger space, or you are moving to another area in California, you can put your mind at ease. Know that there are safe, reliable, and convenient storage places to store your precious belongings. Call
Box-n-Go
storage at 1-877-629-6461 and rent one of our low-cost self-storage units near Chino Hills, CA today! Box-n-Go provides self-storage units to the following ZIP Codes in Chino Hills, CA: 91708, 91710, 92880. Find a Chino Hills portable storage unit near you!
Compare Box-n-Go to Local Chino Hills Storage Facilities
With a convenience offered by Box-n-Go storage services, who needs to shop around? However, if you would like to compare, here is a list of some of the best local storage lockers. Drive by their locations and check out their offerings:
Public Storage Chino Hills – 2249 S Grove Ave
Storage Outlet Chino Hills – 13879 Central Ave
A Storage Place Chino Hills – 15621 Dupont Ave
Public Storage 91709 – 730 E 1st St
Chino Hills Self Storage – 15315 Red Barn Ct
In addition, Box-n-Go's simple and convenient storage services are available in the following neighboring cities and communities:
Rancho Cucamonga, CA
,
Pomona, CA
,
Upland, CA
,
Ontario, CA
,
Montclair, CA
,
Chino, CA
,
Diamond Bar, CA
,
Yorba Linda, CA
,
Corona, CA
, and many other parts of San Bernardino, Riverside,
Los Angeles
, and
Orange County, CA
. Our
self-storage facility
is safe, secure, and affordable. Call us today and ask about our self-storage unit prices in Chino Hills.