RESERVE ONLINE IN MINUTES
RESERVE ONLINE IN MINUTES
Save 50% see how
No Truck Needed see why
No Heavy Lifting we can help load or move
200+ 5-STAR
REVIEWS
A+ BBB
RATING
LOWEST PRICE
GUARANTEE
Box-n-Go Storage & Moving - as Easy as 1-2-3
1
We Deliver
2
We Pick Up
3
We Store or Move
Store on your driveway or inside our secure facility. Load/unload only once. Ground level access.
I want to:
Are you a student?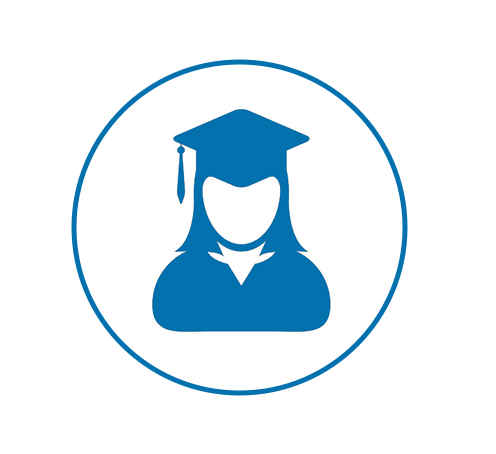 Available Sizes
Box-n-Go - XXL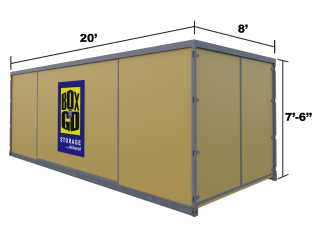 20' Container – all weather.
Perfect for 3-bedroom residence.
5-7 rooms, furniture, appliances, etc.
Learn More
Box-n-Go - XL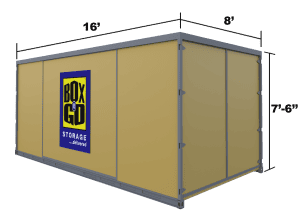 16' Container – all weather.
Perfect for 2-bedroom residence.
3-5 rooms, furniture, appliances, etc.
Learn More
Box-n-Go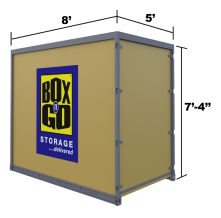 8' Container – all weather.
Modular – works for any need.
Each fits 1-1.5 rooms.
Learn More
I want to:
Are you a student?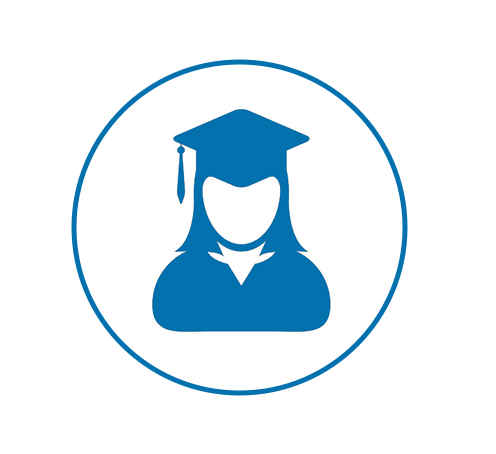 See How Our Services Can Work for You
Call or order online in minutes
We deliver storage to you
Pack at home, at your convinience
Store on your property or at indoor facility
Move locally or nationwide
I want to:
Are you a student?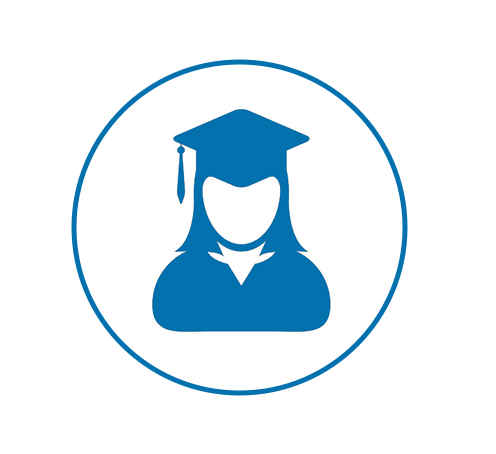 Our Services
Personal & Business Storage
Student Storage
Local & Nationwide Moving
Packing & Loading Help
Moving Boxes & Supplies
Do not see what you are looking for?
What Our Customers Think
I want to:
Are you a student?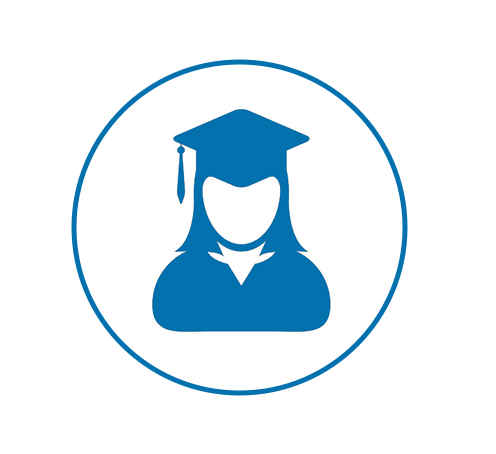 Why Box-n-Go? Here is Our Promise:
We are dedicated to deliver the best solution for almost any storage & moving need, with no gimmicks or hidden costs:
No truck to rent. We deliver storage to you!
Load/Unload only once.
Pay only for space you use.
Secure, climate-friendly facility.
Drive-up access
No Truck to rent…EVER!
Save money and time.
Reduce the risk of accidents and injuries.
No need to pay for gas, insurance & mileage!
Load ONCE Storage Solution!
You only need to load your belongings once!
No need to load and unload it all again into a storage unit.
All containers come with easy ground level access!
Pay Only for the Space You Use!


(if storing at our facility)
No not need to guess on how much space you actually need.
Order an extra 8' x 5' unit. Do not use it – do not pay for it.
Secure, Climate-Friendly Facility!
Highest degree of security and protection.
Our 8' x 5' units are breatheable – no mold or mildew.
No funky smell when your belongings return.
EASY Drive-Up Access!


(if storing at our facility)
Access your units at ground level.
No elevators, ramps, stairs to climb.
Schedule access appointment & drive straight to your units.
I want to:
Are you a student?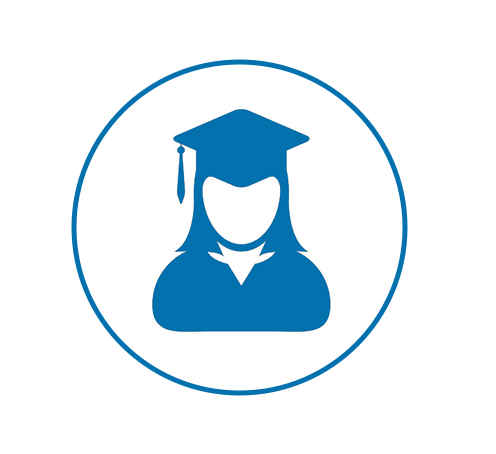 UC Riverside Student Storage 92507
As you may know, UCR has been a staple of the Inland Empire's education for over 60 years. A part of UC system, UCR is home to some 23000 students. Because you are a student, you know well: when the finals end, its time to move out. But what will you be doing with all your belonging? However, a college student trying to find affordable summer storage near UC Riverside may have a clear idea of what size storage space they need. Hence, finding and making arrangements for self storage UC Riverside and moving it is another part of the battle. No need to worry, however. Because UC students can always reserve a Box-n-Go UC Riverside students storage unit to solve all their moving and storage needs. Since we know that finding affordable and convenient Storage near UC Riverside can be difficult. Especially for students who have better things to do with their time. So call us for the best in storage near 92507. Because at Box-n-go we have two different solutions for you:
Storage for off campus students – self storage UC Riverside with a twist

Firstly, these are Box-n-go storage containers that we deliver close to your housing. You pack them yourself, however. After that, once you are done, we come back and pick the whole unit up and take it to storage. Hence, this option of self storage UC Riverside is perfect if you are living in an off-campus apartment. It also works well in cases when you are sharing this unit with a friend.
Valet storage service – storage units near UC riverside
In contrast, this service is called Box-n-Go U. Firstly we mail you a box kit. When you receive it, you pack your belongings into these cardboard boxes. Once you are done, you login to your online account and schedule the pick-up. After that, on the day of pick up, we come into your home, pick up everything that was labeled and take it to storage. Similarly, at the end of your summer break we deliver all your items back. You can store your own boxes, as well as furniture and bikes. Therefore this option of storage units near UC riverside is perfect for a dorm student. Also when you do not have a lot of stuff and because you do not want to do the heavy lifting. However this service may not be available at all SoCal schools yet. So, check availability.
UC Riverside students use Box-n-go Portable Students Storage to solve all their moving needs
There is a growing trend among students looking for storage units near UC riverside. After searching and making an informed decision they choose to use Box-n-Go UC Riverside students storage. Because this is an attractive option for many UC Riverside students. Anyone looking for portable students storage or moving within the Southern California or beyond can also benefit. Judge for yourself, however. Who would have to make multiple trips to and from their storage unit when a storage container could be more conveniently delivered to them? Furthermore, self storage UC Riverside saves time and energy for students regardless of whether they are looking for a short-term storage, long-term storage, moving away from Southern California for a little while or a long period of time. So, if you are a UC Riverside student chances are you have seen a Box-n-Go storage near 92507. Therefore, save yourself a lot of hassle, money and time. No need to rent a truck, however. There is also no need to pack and unpack it multiple times. As well as to drive it to and from the storage facility. This is because Box-n-Go will bring a conveniently sized portable storage units near UC Riverside to you!
Need Storage near UC Riverside today? Call Box-n-Go UC Riverside Students Storage!
So, are you looking for storage units near 92503? With Box-n-Go Storage convenient and affordable service provided for UC Riverside students, you do not even have to leave your home. Because you can make all the arrangements online or over the phone. Subsequently, we will deliver your storage units to you, place them where convenient for you and come back to pack them up once you are done packing. Hence we provide a different kind of storage units in Riverside CA 92503. Access to your belongings is easy with self storage UC Riverside. because you have a choice of a FREE access at our facility with just a 24 hours notice. Also for a fee, we can re-deliver your units to you. However a few days notice is required for deliveries. Our experienced friendly staff will make you feel at home. We are also just a short drive away from UC Riverside and offer many advantages.
Here is why students and alumni chose, Box-n-Go UC Riverside Students Storage
No hidden fees or gimmicks, because we know you do not have the time for games
FREE drive up access, in contrast with many other places
FREE Limited Contents Protection Coverage, as well as premium options
Pay only for space you need (so order an extra unit. We won't charge you unless you use it).
Load/unload once, because there is no truck rental involved in the process
Indoor storage, however combined with convenience of drive up access
Surveillance cameras, as well as rolling patrols
Packing supplies, as well as boxes
Month to month rentals as well as commitment discounts
Professional, friendly service
Credit cards accepted, however no American Express please
Finally, with affordable pricing on our portable students storage, there are any better options for Storage near UC Riverside. Call Box-n-Go UC Riverside Students Storage for the best in self-storage units and facilities today.
Know More About Us
You can learn more about the storage rates for UC Riverside students here. However, if you would like to compare the costs and services, you can visit these nearby facilities:
Riverside Self Storage Riverside, CA – 7200 Indiana Ave, Riverside, CA 92507
Statewide Storage – UC Riverside Students Storage and Moving, 18671 Van Buren Blvd, Riverside, CA 92507
Packing House Self Storage – 3111 3rd St, Riverside, CA 92507
Extra Storage Riverside – 2680 E La Cadena Dr, Riverside, CA 92507
The Storage Place Riverside – Storage 92521 – 12172 Severn Way, Riverside, CA 92507
AAA Mini Storage – 1385 Blaine St, Riverside, CA 92507
Sunrise Custom Storage Riverside, CA Storage and Moving, Moving Truck Rental, 3084 10th Street, Riverside, CA 92507
Leave It Lock It Self Storage Riverside – storage near UC riverside – 1825 Service Ct, Riverside, CA 92507
U-Haul of Riverside – 1834 Spruce St, Riverside, CA 92507
AllSafe Freeway Self Storage – 1807 Columbia Ave, Riverside, CA 92507
Public Storage in Riverside – 6379 Mission Boulevard, Riverside, CA 92509
StorAmerica Self Storage – 395 Iowa Ave, Riverside, CA 92507
Central Storage Riverside – 3399 Central Ave, Riverside, CA 92506
CubeSmart Self Storage – 4011 Fairgrounds St, Riverside, CA 92501
Tri City Storage Riverside – 485 W La Cadena Dr, Riverside, CA 92501
Attic Self Storage – 3375 Arlington Ave, Riverside, CA 92506
Country Club Self Storage Riverside – 749 Main St, Riverside, CA 92501
PODS Moving & Storage – 710 Palmyrita Ave Ste D, Riverside, CA 92507
Box-n-Go Student Storage Services are also available at the following nearby Colleges and Universities:
Claremont Colleges Claremont McKenna College Harvey Mudd College Keck Graduate Institute La Sierra University Pitzer College Pomona College Scripps College University of La Verne