RESERVE ONLINE IN MINUTES
RESERVE ONLINE IN MINUTES
Save 50% see how
No Truck Needed see why
No Heavy Lifting we can help load or move
200+ 5-STAR
REVIEWS
A+ BBB
RATING
LOWEST PRICE
GUARANTEE
Box-n-Go Storage & Moving - as Easy as 1-2-3
1
We Deliver
2
We Pick Up
3
We Store or Move
Store on your driveway or inside our secure facility. Load/unload only once. Ground level access.
I want to:
Are you a student?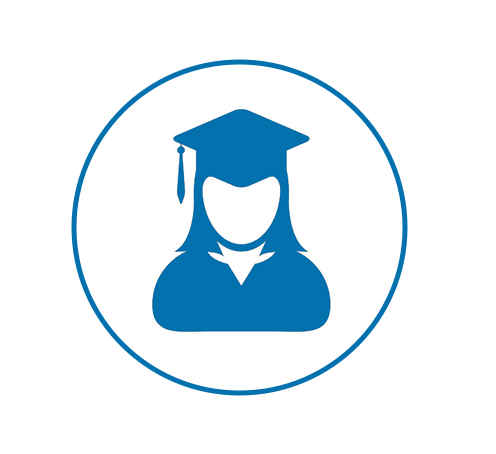 Available Sizes
Box-n-Go - XXL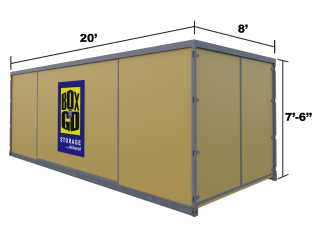 20' Container – all weather.
Perfect for 3-bedroom residence.
5-7 rooms, furniture, appliances, etc.
Learn More
Box-n-Go - XL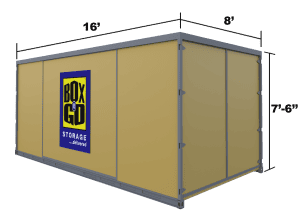 16' Container – all weather.
Perfect for 2-bedroom residence.
3-5 rooms, furniture, appliances, etc.
Learn More
Box-n-Go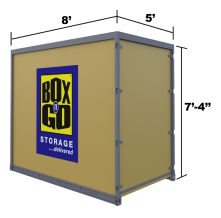 8' Container – all weather.
Modular – works for any need.
Each fits 1-1.5 rooms.
Learn More
I want to:
Are you a student?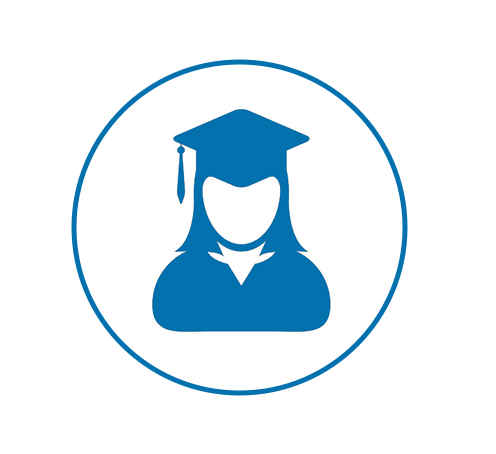 See How Our Services Can Work for You
I want to:
Are you a student?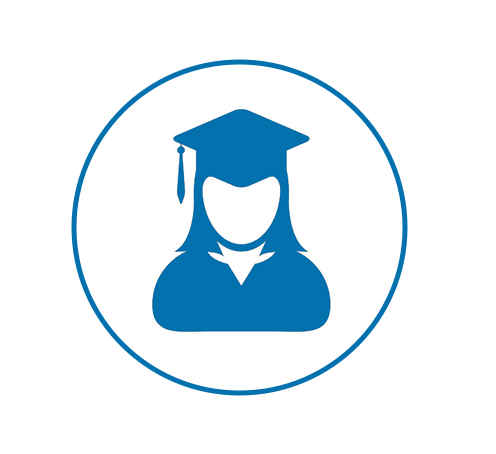 Our Services
Personal & Business Storage
Student Storage
Local & Nationwide Moving
Packing & Loading Help
Moving Boxes & Supplies
Do not see what you are looking for?
What Our Customers Think
I want to:
Are you a student?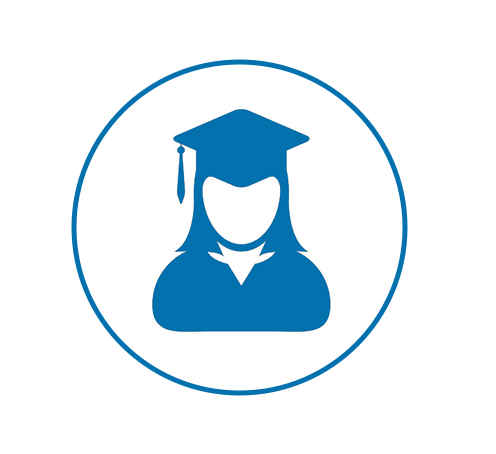 Why Box-n-Go? Here is Our Promise:
We are dedicated to deliver the best solution for almost any storage & moving need, with no gimmicks or hidden costs:
No truck to rent. We deliver storage to you!
Load/Unload only once.
Pay only for space you use.
Secure, climate-friendly facility.
Drive-up access
No Truck to rent…EVER!
Save money and time.
Reduce the risk of accidents and injuries.
No need to pay for gas, insurance & mileage!
Load ONCE Storage Solution!
You only need to load your belongings once!
No need to load and unload it all again into a storage unit.
All containers come with easy ground level access!
Pay Only for the Space You Use!


(if storing at our facility)
No not need to guess on how much space you actually need.
Order an extra 8' x 5' unit. Do not use it – do not pay for it.
Secure, Climate-Friendly Facility!
Highest degree of security and protection.
Our 8' x 5' units are breatheable – no mold or mildew.
No funky smell when your belongings return.
EASY Drive-Up Access!


(if storing at our facility)
Access your units at ground level.
No elevators, ramps, stairs to climb.
Schedule access appointment & drive straight to your units.
I want to:
Are you a student?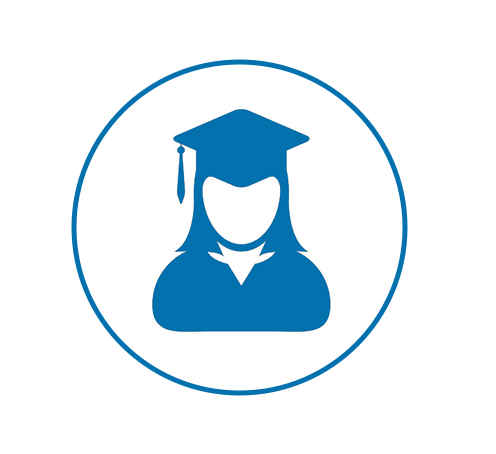 Self Storage Company in Villa Park, CA
Are you planning to move to different location and need storage? What is the first question that comes to your mind? Is it – "How will I move my belongings?" If yes, then you are at the right place. Here, we will be talking about the best Self Storage Villa Park California. With a strong reputation and great self storage near villa park ca facilities, Box-n-Go brings you the most popular moving services at very pocket-friendly prices. We feel proud to say that our customer retention percentage is really high. Our villa park storage units are safe and secure so that you can keep even the most precious thing here while having a peace of mind. Box-n-Go Storage services is just a phone call away from you. We are surely the best among all the Villa Park storage facilities.
Why Choose us for self storage near Villa Park CA?
Yes, it is true that there are many moving companies out there, but they are definitely not the best in the industry. With them, you can only require packing and unpacking several times. But for transportation, you might have to spend on hiring a truck as well. We are your best moving buddy if you are planning to relocate to OC. We provide the self storage near villa park ca services at competitive prices. You would also be happy to know that the self-storage services is just one of the many facilities we provide to our clients. To know more, you can go through our website or simply talk to one of our representatives. We all seem to have gained a new hobby over the years and that seems to be gaining possessions by shopping! People usually start looking for storage units in Villa Park CA. Whether it is online or down the mall we are buying more and more possessions, the bulk of these new things always seem to be clothing. When you open our closets you can feel overwhelmed, how many clothes, coats, shoes and bags do we need?
Decluttering using storage
Many of us are living in a reasonably modest house or apartment. But how much rent or mortgage are we paying for the huge closets that can dominate our rooms? Perhaps the answer is to house many of our items using storage units in Villa Park CA. You can manage this excess clutter easily using self storage. Decluttering closets is a must if you want to remove stress to the start our day. Imagine a time when you can open your closet without equipment, clothes, bags, hangers dropping down on your head? If you take just a little bit of time out of your day to do a declutter of your closets you will be amazed at how cool, calm and collected you will be when getting ready in the morning. Having storage units in Villa Park CA allows closets to be decluttered. We can also declutter our lives from the journey to and from the self storage site by using mobile storage solutions from
Box-n-Go Storage
. Have a mobile storage unit delivered to your home declutter your closets to it in your own time and it is then taken to a secure storage.
A Few More Things to Know about Self Storage Storage Units Near Villa Park California
We provide:
Quality Services
Extremely affordable prices
Easy access for our clients
We make sure that our customers are never disappointed with our Villa Park storage facilities. We work hard to ensure that they never have anything to complain about. If you have any queries about self storage Villa Park CA, please feel free to get in touch with us as we would love to hear from you.
Villa Park Storage Units for Everyone who is Moving
So, if you are moving, it is our duty to make it as hassle-free as possible for you. We would take all your worries while you can take all your time to find out the right house, or take care of all the immediate concerns that demands your attention. Our impeccable and unmatched self storage Villa Park CA services would surely impress you. If you have any doubts, you can go through our customer feedback as well. We have been serving in this sector of self storage Villa Park CA for quite some time now. And we have been able to gain a solid reputation among our customers. This is the reason why most people come back to us when it comes to booking Villa Park storage units. We are ready whenever you are! Box-n-Go is the name you should rely on without any further thoughts when it comes to self storage Villa Park California. We promise we won't let you down.
Tips for using Box-n-Go storage units Villa Park CA
There are often many clients who generally ignore our messages and end up using the storage units in the wrong way. As a result, renting the storage becomes a bad investment as well as experience for them. So, if you are going to rent our units, it is necessary that you go through the following tips to know how to use the units. The tips are,
DO NOT store any flammable materials or aerosol products. Including hair spray, shaving cream, deodorants. As well as insecticides, cleaning products, spray paint, nail polish remover, bleach, lighter fluid and motor oil, gas, propane tanks. No old paint, cleaning fluids. Or other materials which might create or intensify a fire in any self storage near Villa Park CA. Gasoline and oil must be drained from engines in lawn mowers, tillers, weed eaters, etc. prior to storing.
Try not to store liquids in any Box-n-Go storage containers.
We do not recommend to store any pharmaceuticals or controlled drugs or any other substance or materials storage or use of which is regulated by federal, state, or local law, regulation, rule, or ordinance.
Do not let children play in, on, or around Villa Park storage facilities.
Try not load more than 2,000 lbs. in any Box-n-Go storage containers. We can lift a bit more, but our equipment has limits.
Please do not load all heavy items on one side of the Box-n-Go Villa Park storage units.
We do not recommend you store antiques, fine art, high value artwork, valuable documents, jewelry, fragile goods or goods of high or emotional value inside the Box-n-Go storage units. Carry valuable papers and items with you so they are not lost or damaged.
Compare Other Storage Services To Box-n-Go
As you know, there are numerous options when it comes to storage and moving. You have numerous local storage facilities ready to serve your needs. Most offer the exceptional service. However, before you choose, you need to compare. Ask questions. Imagine how this service work for you. How you can benefit from using it. We highly recommend you to take a drive and check out the below facilities. Evaluate their services and compare them to Box-n-Go:
Outback Self Storage – 1934 E Taft Ave
One Stop Storage – 157 N Wayfield St
My Self Storage Space – 224D N McPherson Rd
Public Storage Villa Park – 623 W Collins Ave
Public Storage – 4880 E La Palma Ave
When visiting the above self storage facilities ask the right questions:
What is the rent for a given space size?
Can they recommend a space size for your needs?
What if their recommendation is too conservative? Will you still be paying for the entire room?
Is the insurance required?
Can they offer the labor to help you load?
How frequently do they raise their rents?
What is their security like?
Have they had any break ins?
Can they give you a ground level access unit at the same price as the inside units?
Do you need to rent a truck and load/unload twice in order to move into their unit?
Box-n-Go – The Ultimate Name for Storage 92861
Box-n-Go Storage
wants the that you get the best of our units. We believe that availing quality services does not always mean you have to leave with a hole in the pockets. So, whenever your family and you need Villa Park storage services, give us a chance to prove ourselves in the best possible ways. Join the growing list of local customers—from
Fullerton
, 
Anaheim Hills, CA
,
Garden Grove
,
Placentia
,
Santa Ana
,
Orange
, 
Irvine
 and
other towns
—who come to us to reserve storage units in
Orange County, CA
and
Los Angeles, CA
that they can rely on.