RESERVE ONLINE IN MINUTES
RESERVE ONLINE IN MINUTES
Save 50% see how
No Truck Needed see why
No Heavy Lifting we can help load or move
200+ 5-STAR
REVIEWS
A+ BBB
RATING
LOWEST PRICE
GUARANTEE
Box-n-Go Storage & Moving - as Easy as 1-2-3
1
We Deliver
2
We Pick Up
3
We Store or Move
Store on your driveway or inside our secure facility. Load/unload only once. Ground level access.
I want to:
Are you a student?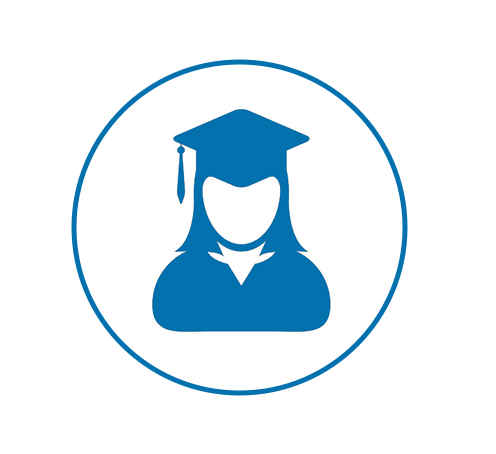 Available Sizes
Box-n-Go - XXL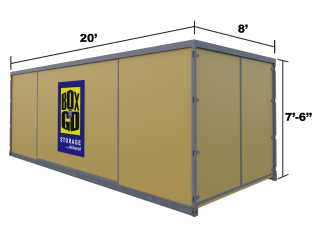 20' Container – all weather.
Perfect for 3-bedroom residence.
5-7 rooms, furniture, appliances, etc.
Learn More
Box-n-Go - XL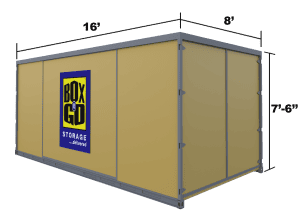 16' Container – all weather.
Perfect for 2-bedroom residence.
3-5 rooms, furniture, appliances, etc.
Learn More
Box-n-Go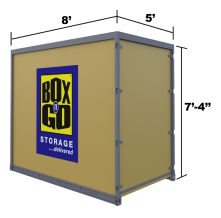 8' Container – all weather.
Modular – works for any need.
Each fits 1-1.5 rooms.
Learn More
I want to:
Are you a student?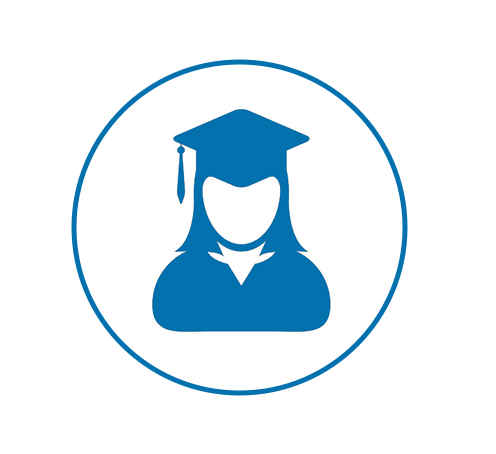 See How Our Services Can Work for You
I want to:
Are you a student?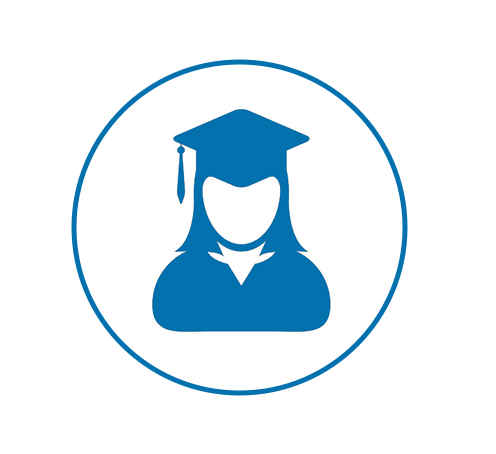 Our Services
Personal & Business Storage
Student Storage
Local & Nationwide Moving
Packing & Loading Help
Moving Boxes & Supplies
Do not see what you are looking for?
What Our Customers Think
I want to:
Are you a student?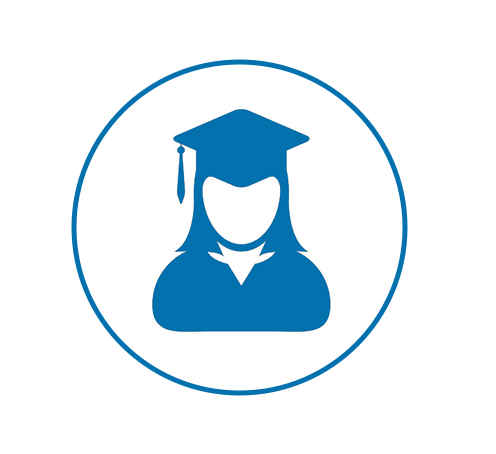 Why Box-n-Go? Here is Our Promise:
We are dedicated to deliver the best solution for almost any storage & moving need, with no gimmicks or hidden costs:
No truck to rent. We deliver storage to you!
Load/Unload only once.
Pay only for space you use.
Secure, climate-friendly facility.
Drive-up access
No Truck to rent…EVER!
Save money and time.
Reduce the risk of accidents and injuries.
No need to pay for gas, insurance & mileage!
Load ONCE Storage Solution!
You only need to load your belongings once!
No need to load and unload it all again into a storage unit.
All containers come with easy ground level access!
Pay Only for the Space You Use!


(if storing at our facility)
No not need to guess on how much space you actually need.
Order an extra 8' x 5' unit. Do not use it – do not pay for it.
Secure, Climate-Friendly Facility!
Highest degree of security and protection.
Our 8' x 5' units are breatheable – no mold or mildew.
No funky smell when your belongings return.
EASY Drive-Up Access!


(if storing at our facility)
Access your units at ground level.
No elevators, ramps, stairs to climb.
Schedule access appointment & drive straight to your units.
I want to:
Are you a student?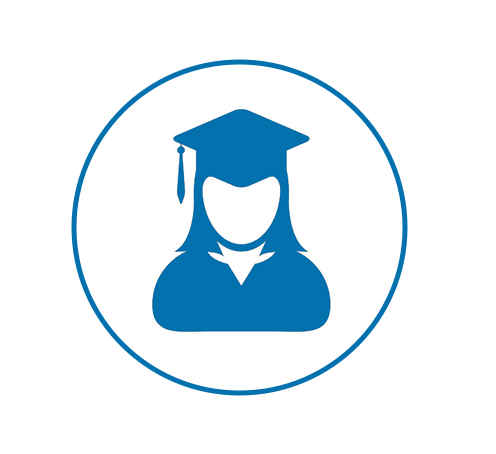 Using Irvine Storage for Relocation
Relocating can be tough for anyone. You're leaving your home and neighborhood with all its memories. You're uprooting your whole life. Moving with all your possessions. All the people you knew and met on a daily basis, your friends and colleagues, will no longer be so readily available. So why not take one difficulty off the list? Many of the least-used furniture or items in your home could be packed up and placed in an Irvine storage near 92602 facility. Your storage units near 92602 in Irvine can be put to use in many different ways. If a person intends to sell most of his stuff, maybe because he plans to upgrade, he could use an Irvine storage facility 92620 to reduce chaotic clutter. You can always come to Box-n-Go for the most affordable self-storage unit 90602 prices. Also, if you're moving into something a bit cozier, your storage unit 92604  will come into play again. Other than just throwing away what is redundant, now you may store and later sell them to those in need.
The Move Day
The day of the big move is almost upon you, and you realize there is no way that all your belongings will fit into your new house or apartment. At least not straight away. This is why you'll have to rent a storage unit 92612 to secure the excess items until you can regroup and declutter. Ordinary storage units near 92604 may get very expensive, and that is just the start of your self-storage near me 92604 issues. Without Box-n-Go's storage units Irvine CA service the entire process can be a bad experience. Here is how:
Traditional Irvine storage facilities near 92606 are not safe.
Storage units near 92612 are sometimes unclean.
Irvine Ca storage units have the potential to damage clothes, furniture, and other belongings.
The financial cost for storage rentals 92606 just doesn't add up.
Another possible situation is that you have to move out of an apartment by the end of the month. In the meantime, you're procrastinating and couch surfing until your new place is ready for move-in the following month. You need somewhere to stash your stuff safely. Or perhaps you're like a thousand others seeking extra storage near 92620 space for seasonal decorations, heirlooms, excess clothing, or accessories, and other items that just don't fit your closets. No matter what circumstances have inspired you to rent cheap storage units in Irvine CA, you can benefit from a few tips to help you get your things packed and keep your space organized.
Find the Right Cheap Storage Irvine Location
While it may be tempting to call the first number that you see in the listings, it's a good idea to do some research on the place that will be storing your belongings. At a minimum, you should look for a self-storage facility 92618 that:
Offers on-site security and monitoring
Boasts convenient access
Has an array of storage units near 92614 sizes
Is kept clean and pest-free
Won't cost a fortune!
At Box-n-Go, in addition to providing moving services, we also offer our clients access to various affordable options for renting an Irvine storage unit 92620. All our climate friendly storage in 92620 facilities meet the criteria listed above. Alternatively, you can arrange on-demand storage near me 92614 as part of your move. Our movers will coordinate pick-up of your belongings from your home or office and store them at one of our secure storage units near 92620 warehouses until you need them.
Organizing and Labeling Your Boxes
Whether you're moving or putting things away into a storage units near 92617 for an extended period, labeling helps you know what the contents of each box are. This way, you don't have to tear through all boxes until you find that one thing you really need. During packing, decide which items are not essential, and group these boxes together. Mark them clearly with the word "STORAGE" or something similar. Always place a label on the top and the side of each box. When placing boxes in your 92614 storage near me 92620 units, be sure to stack them with the stickers facing to the front, so you can quickly scan the stacks visually to see what each box contains.
Organizing Your Self-Storage Unit in Irvine, CA – Stack to the Limit
You're paying for every inch of the storage unit Irvine you have rented, so make the most of each one. Stack the boxes as high as you can comfortably reach, putting the heaviest items at the bottom and the most fragile on top. Again, always make sure you label the boxes, so you know if there's anything breakable in there when you return them to their place. If you have stored any seasonal items you'll need to retrieve soon, put these boxes as close to the front as possible, so you can just unlock, grab, and leave.
Packing Your Public Storage Unit in Irvine, CA – Keep a Clear Path to Walk Through
If you have a walk-in 92606 storage unit, be sure to stack furniture and boxes in a manner that leaves a clear pathway through the space. This layout will enable you to access items at the back of your self-storage unit in Irvine without having to rearrange everything to get there. This item is not applicable, however, if you decide to go with Box-n-Go.
What to Avoid Packing into Your Public Storage Unit
There are some items that are a complete no-no for a storage space near 92606. Some of these are quite obvious—living creatures, anything toxic or hazardous—but others aren't as well-known. For example, while it's acceptable to store a vehicle, most self storage 92618 facilities won't allow you to include a class of vehicle with more than four tires, because it costs too much to dispose of them. Before moving in, make sure everything you're storing meets the approval of the storage facility 92612 of your choice.
How Does Our Storage Facility Serving Irvine Differ from Other Storage Lockers in California?
At
Box-n-Go
, we want to show you a different side of the industry. Our goal is to save you time and
money
. This is why we offer the following storage 92612 services to our Irvine, CA customers:
You don't have to rent a moving truck because we will come to you.
No need for boxes—we provide you with portable storage in 92614 containers.
You don't need to pay extra for ground-level access at Box-n-Go Storage and Moving.
You don't have to hire a mover—we can deliver your storage container across the country.
Why Is Box-n-Go Irvine Self Storage Units the Best Option for Your Moving and Storage Needs?
Box-n-Go Storage
delivers mobile storage units Irvine deals since 2006. We deliver cheap storage 92614 direct to any address. Your storage units near 92604 needs are solved without the need to commute to a remote self-storage company near 92620 with the benefit of only packing your goods once. Here are just a few reasons you should trust your mobile storage near 92606 with us. The convenience of having a portable storage 92618 unit brought to your home or office means that you only pack once! No more renting a truck only to pack it and then drive it to a facility and unpack again. Rest easy knowing your furniture and other valuables are moved only once, so there is less risk of damage. Let us help you to simplify your move. Our convenient storage system in Irvine is at your service. Once your storage unit 92618 is packed up and stored, access is simple and secure. You are welcome to come down to the facility and access your storage unit near 92606 when it's convenient for you. All our Irvine storage units sit on the ground level for easy entry. Your time is important, so use it in other ways. Don't wait—we are here to help!
When you have Box-n-Go handling all your moving storage needs, you can feel confident knowing that you will experience the following:
Cost-effective solutions that keep more money in your pocket.
More time to focus on all the other aspects of your move.
Peace of mind knowing your items are safe and secure!
Irvine residents prefer Box-n-Go Self Storage
If you are in the bustling Irvine area and are looking for local self storage near 92618, Box-n-Go is who you want. Take the hassle out of moving and storing your valuables. In just a few easy steps you can have your items stored away safely and conveniently. Access your storage units in Irvine at your leisure and empty it when you are ready. Give us a call or
contact us today
and find out for yourself why we are the best self-storage places 92618 in Irvine, CA! Whether you need more information about the
moving and storage process
, or you are ready for our self-storage service. Give us a call and discover Box-n-Go. We provide storage units near 92617 to customers throughout Southern California.
Compare Box-n-Go to Other Options
Should you feel your needs will be better served by a local facility, here are the listings of some of our local competitors that may be of help to you:
18 Hughes – Public Storage Irvine CA
Irvine Self Storage Irvine CA – 2960 Main Street, Irvine, CA 92614
2892 Kelvin Ave – Irvine Public Storage
Extra Space Storage – 9300 Research Dr, Irvine, CA 92618
3289 El Camino Real, Irvine, CA 92602 – Extra Space Storage in Irvine CA
Life Storage Irvine – 17392 Murphy Ave, Irvine, CA 92614
Storage Near Irvine – 2681 Walnut Ave – Public Storage 92602
13241 Jeffrey Rd, Irvin – PubliExtra Space Storage – Storage 92606
Extra Space Storage – 3125 Warner Ave, Irvine, CA 92606
Extra Space Storage – 6401 Oak Canyon, Irvine, CA 92618
2942 Dow Ave – Public Storage 92604
Woodbridge Self Storage – 5020 Barranca Pkwy, Irvine, CA 92604
Alton Self Storage – 2215 Alton Pkwy, Irvine, CA 92606
205 W 1st St – Public Storage 92614
Storage West Irvine – 2892 Kelvin Ave, Irvine, CA 92614
16700 Red Hill Ave, Irvine – Public Storage 92618
Contact Us
We have over 150+ five-star reviews that you can look into. Other than this, we have an A+ BBB rating. We also have served over 10k customers. Those are just a few reasons why we're first and foremost among storage facilities in Irvine and the rest of Orange County. For further information, contact Box-n-Go secure storage 92618 on this website, or call 877-269-6461. Box-n-Go provides self-storage units to the following ZIP Codes in Irvine, CA: 92602, 92603, 92604, 92606, 92610, 92612, 92614, 92616, 92617, 92618, 92619, 92620, 92623, 92637, 92650, 92657, 92679, 92697, 92782. Find an Irvine portable storage unit near you! Join the growing list of local customers—from
Fullerton
,
Anaheim Hills
,
Garden Grove
,
Placentia
,
Santa Ana
,
Orange
,
Villa Park
,
Laguna Woods
,
Tustin
,
Lake Forest
,
Los Angeles, CA
,
Orange County, CA
and
other towns
—who come to us to reserve storage units in Irvine that they can rely on.
Box-n-Go provides a service for storing personal items that are temporarily unused, are rarely needed, take up a lot of space, or are being held for the move. This may concern furniture, appliances and clothes, tableware, books and sports equipment (bicycles, snowboards, skis, sledges, simulators), and manufactured products. In other words, we will provide self-storage units in Irvine for everything you need.
Self Storage Units in Irvine
Where can you cheaply store things in California?
Box-n-Go has been making life easier for our customers for 16 years. In addition to providing Self Storage Units, we perform freight and transport services. The container will be delivered to you at the specified address, and our employees can advise on packing things, if necessary, help with loading into the box and subsequent unloading. In the cooperation process, your personal manager is always in touch and advises on cargo-related issues.
One of the main advantages of such a service is that people can only rent as much storage space as they need. We guarantee the safety and integrity of the property we store in self-storage units throughout CA. Warehouses are under constant control, and only our employees and owners have access after processing a request. Your items will not be destroyed by extreme heat or cold, humidity, or drafts. Conveniently contact us for you, and we will tell you about the stages of providing services with full assurance of convenience, accessibility, and security.