RESERVE ONLINE IN MINUTES
RESERVE ONLINE IN MINUTES
Save 50% see how
No Truck Needed see why
No Heavy Lifting we can help load or move
200+ 5-STAR
REVIEWS
A+ BBB
RATING
LOWEST PRICE
GUARANTEE
Box-n-Go Storage & Moving - as Easy as 1-2-3
1
We Deliver
2
We Pick Up
3
We Store or Move
Store on your driveway or inside our secure facility. Load/unload only once. Ground level access.
I want to:
Are you a student?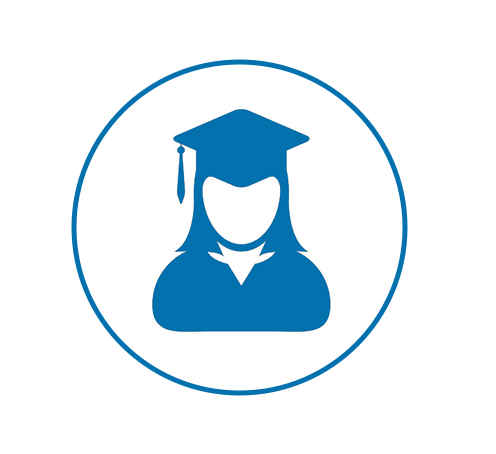 Available Sizes
Box-n-Go - XXL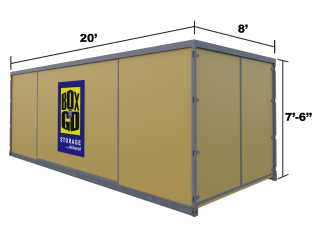 20' Container – all weather.
Perfect for 3-bedroom residence.
5-7 rooms, furniture, appliances, etc.
Learn More
Box-n-Go - XL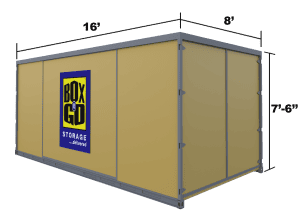 16' Container – all weather.
Perfect for 2-bedroom residence.
3-5 rooms, furniture, appliances, etc.
Learn More
Box-n-Go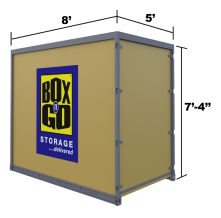 8' Container – all weather.
Modular – works for any need.
Each fits 1-1.5 rooms.
Learn More
I want to:
Are you a student?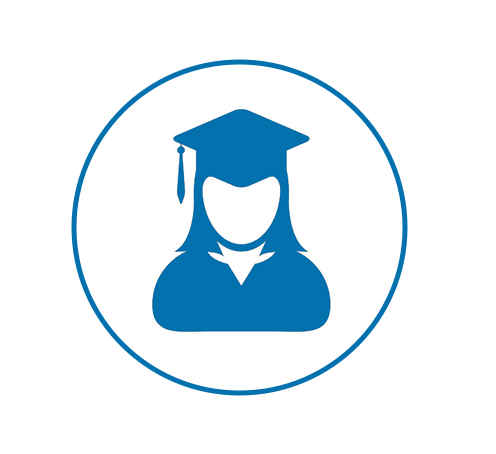 See How Our Services Can Work for You
I want to:
Are you a student?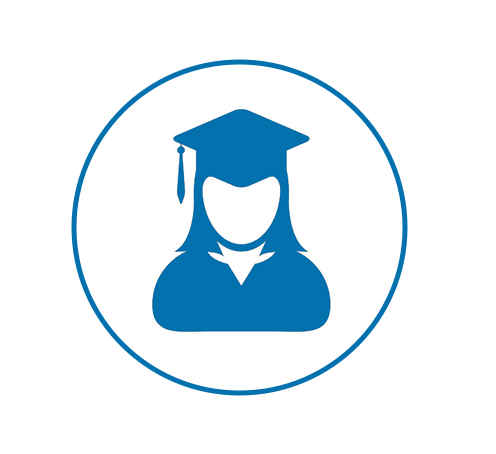 Our Services
Personal & Business Storage
Student Storage
Local & Nationwide Moving
Packing & Loading Help
Moving Boxes & Supplies
Do not see what you are looking for?
What Our Customers Think
I want to:
Are you a student?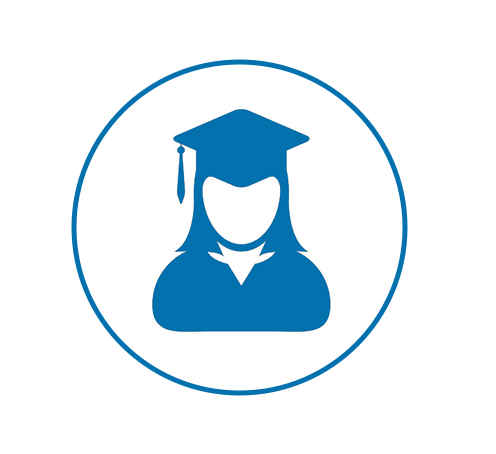 Why Box-n-Go? Here is Our Promise:
We are dedicated to deliver the best solution for almost any storage & moving need, with no gimmicks or hidden costs:
No truck to rent. We deliver storage to you!
Load/Unload only once.
Pay only for space you use.
Secure, climate-friendly facility.
Drive-up access
No Truck to rent…EVER!
Save money and time.
Reduce the risk of accidents and injuries.
No need to pay for gas, insurance & mileage!
Load ONCE Storage Solution!
You only need to load your belongings once!
No need to load and unload it all again into a storage unit.
All containers come with easy ground level access!
Pay Only for the Space You Use!


(if storing at our facility)
No not need to guess on how much space you actually need.
Order an extra 8' x 5' unit. Do not use it – do not pay for it.
Secure, Climate-Friendly Facility!
Highest degree of security and protection.
Our 8' x 5' units are breatheable – no mold or mildew.
No funky smell when your belongings return.
EASY Drive-Up Access!


(if storing at our facility)
Access your units at ground level.
No elevators, ramps, stairs to climb.
Schedule access appointment & drive straight to your units.
I want to:
Are you a student?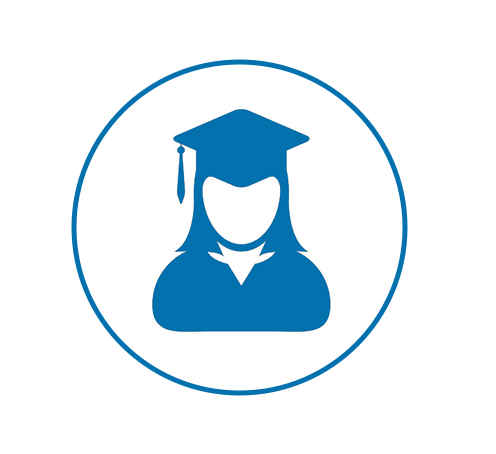 Whittier College Student Storage
As you know, for a student, living life in the limited space of dorm can be quite difficult to deal with as a result. More so, due to the fact that one has to share the space. Similarly, in such a situation, it becomes quite difficult for anyone to keep their stuff safe and secure. Especially the belongings that they don't need regularly. Hence, that is the reason why students looking for Whittier College student storage choose Box-n-Go – again and again. So hey there Whittier College student! Firstly, congratulations on attending this storied college. Whittier College has been providing excellent values in education since 1887! We also know staying there is not easy. However, is your school year coming to the end? Likewise, hitting summer break? Furthermore, maybe you just need a short break from Whittier College and are looking for a place to stash your stuff. Further, you start searching for storage near me 90602. We are so happy to step in. Because here at Box-n-Go we are experienced with Whittier College student storage needs. Not to even mention professional as well as family moving needs. Our system is simple, however it rocks. We also use state-of-the-art equipment. So here is how it works, and how we can help you.
Take a break. Finding Whittier College Student Storage is easy.


In contrast to other place we invite you to take a break, sit back and rest your eyes from studying, or hit the beach. Because these are all things you can do while we arrive to your dorm, box up your stuff into the unit, and go. Yep, that's right, we bring the storage unit to you however. First of all that means you don't have to rent a truck as well as a car to drop your stuff at our warehouse. In contrast, this is how it is with most other companies. So while you are studying or catching up on the latest with your friends, we can be carefully be packing your stuff. Hence, this is why we claim to be the most efficient Whittier College student storage solution for you. Box-n-Go offers two ways to store:
Whittier College Student Storage – Storage for off campus students
Firstly, these are Box-n-go storage containers that we deliver close to your housing. You pack them yourself, however. After that, once you are done, we come back and pick the whole unit up and take it to storage. Hence, this option is perfect if you are living in an off-campus apartment. Also if you are sharing this unit with a friend.
Valet storage service – Whittier College student storage
In contrast, this service is called Box-n-Go U. Firstly we mail you a box kit. You pack your belongings into these cardboard boxes, yourself however. After that, once you are done, you login to your online account and schedule the pick-up. Finally, on the day of pick up, we come into your home, pick up everything that was labeled and take it to storage. Similarly, at the end of your summer break we deliver all your items back. You can store your own boxes, furniture as well as bikes. Hence this storage option is perfect for a dorm student. Also when you do not have a lot of stuff and do not want to do the heavy lifting.
Whittier College Student Storage – Keep your stuff safe and secure
We understand how important your stuff is to you and that even if you don't have a lot yet in life, it still matters. As a result we take special care to move things carefully. We never go so fast as to compromise the safety of your belongings. Over the years we've figured out exactly what the students look for while choosing university storage, even specifically to Whittier College student storage.
The best Whittier College Student Storage Service
We're easy to talk to however. So just look at our customer service ratings. Above all we get it what a student like you wants from the ideal moving situation. Because we've worked with lots of other Whittier College students. Most importantly, since we started in business we've not had a single break-in. That's right – not even a single one, all due to our approach! This is not some miracle we achieved by luck however. Consequently, it's proof of our great system. Especially when you compare it to what most storage companies are going through – repeated break-ins. We achieve this stand-out rate by not allowing anyone into the warehouse that holds your unit, other than our outstanding, trusted employees. In contrast, most storage 90602 facilities let anyone in who has a unit there. Hence that's where the risk comes in. Therefore, by eliminating that risk and employing several other preventative tactics, we've ensured your stuff will remain un-tampered with for its stay with us.
The Guidelines for Whittier College Student Storage
Follow the guidelines below to make packing your mobile units a breeze as a result:
Firstly disassemble the large furniture if possible. Also keep the components together and the fixtures in a bag taped to the piece.
Use cotton covers or dust sheets between surfaces because this will protect them from scratches.
Clearly label boxes, because this will help you to get organized. Also keep an inventory of everything you store.
If renting a traditional storage unit, leave a center aisle so you can reach items at the rear of the unit.
Plan your storage carefully however. Keep items you may need access to at the front, so it will be easy to find them.
Place your heavy pieces in the unit first with lighter items on top, so they won't be crushed.
Position boxes and items of similar sizes together, however. Because it will use the space effectively saving you money.
Place dust sheets over rather soft furnishings. However consider plastic carefully.
Stand mattresses on end so as to save space.
Stack chairs seat to seat so that you can save even more space.
Once packed at your own convenience the units are taken to a secure storage facility. Because this saves you from any packing and unloading of a truck or van. Also this eliminates the tiresome commute to a remote traditional storage site. So, now you know how you can get the best of Whittier College student storage.
Storage Units Close to Whittier College
When it comes to storage, you have many options. Just do an online search, however, and you will find many of these places:
Extra Space Storage Whittier CA – 7037 Comstock Ave, Whittier, CA 90602
Public Storage Whittier CA – 12331 Penn St, Whittier, CA 90602
Spaceman Storage – 12212 Bailey St, Whittier, CA 90601
United Self Storage – 8709 Painter Ave, Whittier, CA 90602
Public Storage 90602 – 12320 Whittier Blvd, Whittier, CA 90602
Extra Space Storage – 11635 Washington Blvd, Whittier, CA 90606
Mini U Storage – Whittier, CA 90601
Public Storage – 15146 Whittier Blvd, Whittier, CA 90603
SmartStop Self Storage – 10231 Colima Rd, Whittier, CA 90603
Scott Storage Whittier – 10046 Scott Ave, Whittier, CA 90603
Whittier Self Storage – Whittier, CA 90604
Public Storage – 2050 Workman Mill Rd, Whittier, CA 90601
Whittier Transfer & Storage Co., Inc. – 2500 Pacific Park Dr, Whittier, CA 90601
Lighthouse Self Storage – 10230 Colima Rd, Whittier, CA 90603
Security Public Storage Santa Fe Springs – 13650 Imperial Hwy, Santa Fe Springs, CA 90670
While the above represents an exhaustive listing, you have to investigate each option. You have to know exactly what is being offered to you however. Hence, learn about prices, security, amenities. Also move in and move out rules.
Box-n-Go Student Storage Services are also available at the following nearby Colleges and Universities:
Biola University Cal State University Long Beach Cal State University Fullerton Chapman University Concordia University Irvine (CUI) UCI (University of California Irvine) UCLA (University of California Los Angeles) USC University of Southern California