RESERVE ONLINE IN MINUTES
RESERVE ONLINE IN MINUTES
Save 50% see how
No Truck Needed see why
No Heavy Lifting we can help load or move
200+ 5-STAR
REVIEWS
A+ BBB
RATING
LOWEST PRICE
GUARANTEE
Box-n-Go Storage & Moving - as Easy as 1-2-3
1
We Deliver
2
We Pick Up
3
We Store or Move
Store on your driveway or inside our secure facility. Load/unload only once. Ground level access.
I want to:
Are you a student?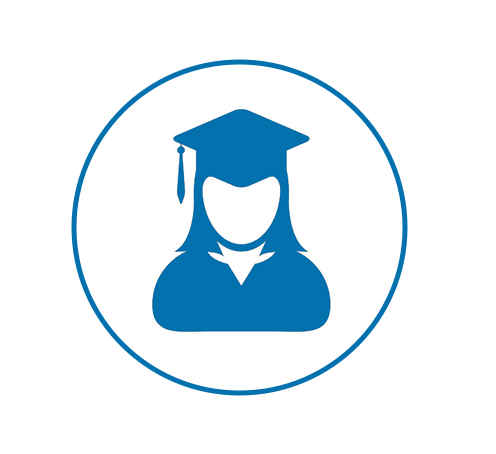 Available Sizes
Box-n-Go - XXL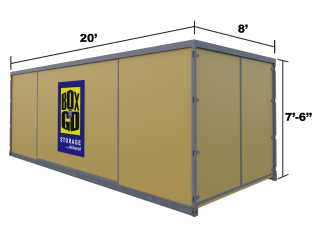 20' Container – all weather.
Perfect for 3-bedroom residence.
5-7 rooms, furniture, appliances, etc.
Learn More
Box-n-Go - XL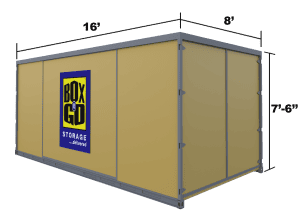 16' Container – all weather.
Perfect for 2-bedroom residence.
3-5 rooms, furniture, appliances, etc.
Learn More
Box-n-Go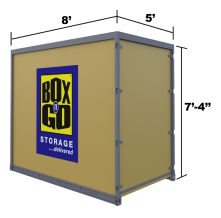 8' Container – all weather.
Modular – works for any need.
Each fits 1-1.5 rooms.
Learn More
I want to:
Are you a student?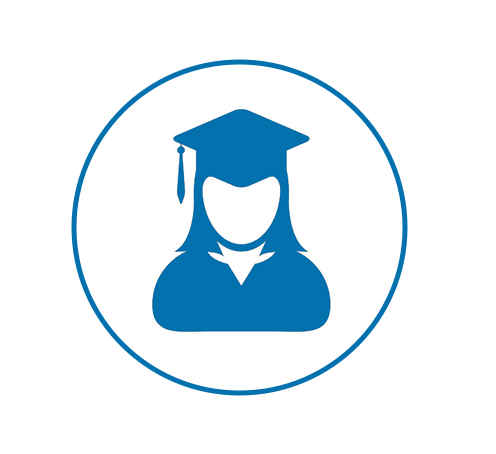 See How Our Services Can Work for You
I want to:
Are you a student?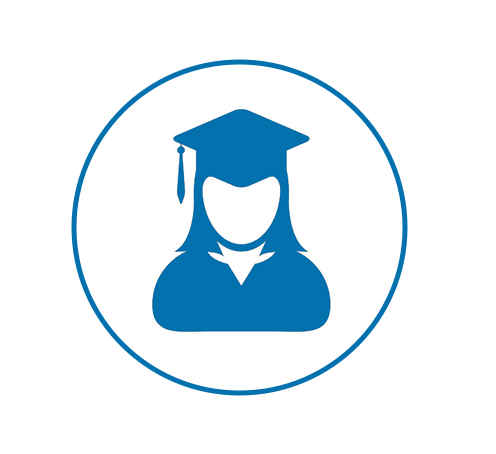 Our Services
Personal & Business Storage
Student Storage
Local & Nationwide Moving
Packing & Loading Help
Moving Boxes & Supplies
Do not see what you are looking for?
What Our Customers Think
I want to:
Are you a student?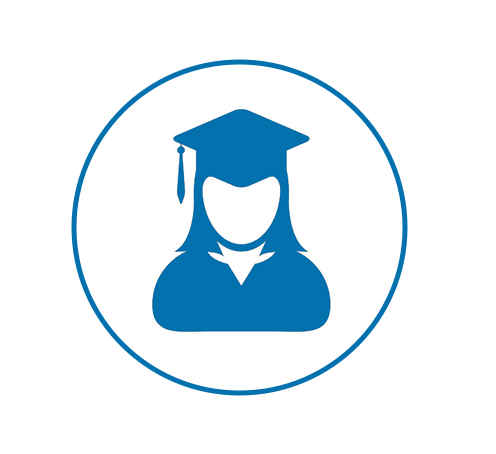 Why Box-n-Go? Here is Our Promise:
We are dedicated to deliver the best solution for almost any storage & moving need, with no gimmicks or hidden costs:
No truck to rent. We deliver storage to you!
Load/Unload only once.
Pay only for space you use.
Secure, climate-friendly facility.
Drive-up access
No Truck to rent…EVER!
Save money and time.
Reduce the risk of accidents and injuries.
No need to pay for gas, insurance & mileage!
Load ONCE Storage Solution!
You only need to load your belongings once!
No need to load and unload it all again into a storage unit.
All containers come with easy ground level access!
Pay Only for the Space You Use!


(if storing at our facility)
No not need to guess on how much space you actually need.
Order an extra 8' x 5' unit. Do not use it – do not pay for it.
Secure, Climate-Friendly Facility!
Highest degree of security and protection.
Our 8' x 5' units are breatheable – no mold or mildew.
No funky smell when your belongings return.
EASY Drive-Up Access!


(if storing at our facility)
Access your units at ground level.
No elevators, ramps, stairs to climb.
Schedule access appointment & drive straight to your units.
I want to:
Are you a student?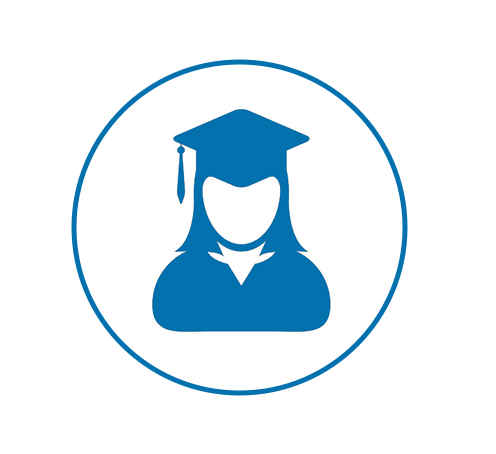 Self Storage in Canoga Park, CA
Are you searching for self storage Canoga Park California, while getting ready to move? If you are looking for Canoga Park storage units, you are, more then likely, trying to determine which storage center meets your needs.  Performing a simple search for storage can only go so far, however. This is why you have to do research and decide what you need in a storage service, most of all. You have to ask questions such as:
Is it safe and secure?
Does it provide portable storage units?
How many storage units can I rent at one time?
Do they have short and long term storage solutions that meet my  needs?
Are there discounts offered or a low monthly rent?
What about insurance or content protection plans?
Do they offer delivery to anywhere in Canoga Park or out of the State?
There is only limited space available in your home or your apartment. Even after increasing the storage space with all the amazing method, a room can only accommodate a finite amount if goods. When you exceed that limit, it's important to have other options to ensure your belongings stay safe, dry, and easily accessible. One of the best options when this situation arises is to rent a self-storage unit. That is why you must look for Canoga Park Self Storage. So, if you are looking for Canoga Park storage, you are at the right place. Here you will get some really relevant information on Canoga Park CA self storage. Read on to know more about Canoga Park public storage or self storage in general.
Self storage Canoga Park CA – What should you be searching for, hence what are you needs?
When you are looking for storage solutions online, seems like many factors come into play.  It's no secret that storage costs can add up, especially, if you are not familiar with the moving and storage process. This is why you have to determine your needs and your budget, before you search for self storage Canoga Park. Should you place your trust in a wrong type of storage, many things can go wrong. Your budget may be blow, as a result.
Canoga Park Self Storage Options to Meet Your Needs
You may think your storage needs are too small or too big to utilize a storage unit. Fortunately, however, there are plenty of Canoga Park self storage options to choose from. It will ensure you get a unit that's the perfect size. Units of Canoga Park CA self storage are available in sizes ranging from an over-sized closet all the way up to the size of a double or triple garage and even larger. Are you planning on storing belongings for a longer time? Then it's important to select a Canoga Park storage unit that's larger than you think you might need. This ensures that you have room to store more belongings in the future. You can do without having to move everything you're currently storing to a brand new Canoga Park storage rentals. It's good to remember to leave space for walkways. Thus you can actually access all your belongings once you have them stored in the Canoga Park CA self storage.
Figuring out self storage 91304 is not that simple
As an example, if you place expensive artwork in a regular self storage, it may get ruined as a result. Hence, the damages from that decision will be enormous. Similarly, a traditional storage when you are planing on moving, may not be your best option, since this will run up the bills, when the moving day comes about. This is simply because with traditional self storage, you have to load and unload twice, which doubles the amount of work and the time movers will charge you for, as a result.
Storage Units 91304 – What About My Stuff?
If you're thinking, "I'd never put my stuff in storage, I have antiques and they must be kept at a certain temperature," then you're in luck. Many of the cheap storage units in Canoga Park are climate friendly. They are kept at a constant temperature to ensure your belongings are protected from the heat. This allows you to store your items in Canoga Park storage with confidence, even those that are irreplaceable.
Storage Around 91304 – Security
Along with climate control, you will get completely secure storage with extensive security measures. The security begins at the password protected entry gates of the storage units near Canoga Park CA. Each password is unique to the individual unit holder. It means that no one else who stores in the facility has your code. Attached to the gate is a tall fence that is difficult to climb. Inside the Canoga Park storage facility, cameras capture every portion of the property to ensure nothing that's happening goes unseen.
Storage 91304 – Protection
Individual Canoga Park storage units are protected by one or more locks that are individually keyed for every person who stores. In addition, if assistance is required, facility staff are available, often even after normal business hours, since the staff often live on the premises. Lastly, if you come after the sun sets, bright lights illuminate the facility to ensure you and your belongings stay safe.
I Don't Have Much Stuff, Though
You may appreciate the idea of Canoga Park CA self storage facilities but don't really think you have a need for one. In reality, there are many ways people utilize storage units that go beyond simply storing their own personal possessions. If any of these other situations apply to you, a Canoga Park self storage facility may still be your best option.
What items can you place in self storage Canoga Park California?
Many people are apprehensive about placing their most valued belongings in storage.  They are not sure what they should store, what they can store, and how large the items need to be when they search for storage, therefore.  If you are searching for self storage rental near 91304, we have good news! At Box-n-Go storage units near 91304, our storage units are spacious and sturdy enough to hold a wide variety of large and small items, hence we can accommodate practically any need. Typical items may include:
Living room furniture
Dining room furniture
Bedroom furniture
Home office decor
Kitchen appliances
Instruments
Sports equipment
Fitness equipment
Beauty equipment
Clothes
Art work and Paintings
Fishing equipment
Home decor
And much more!
Running a Business
If you have plenty of room for your belongings but no room to run your small business, a storage unit can provide a great alternative. Renting a Canoga Park storage unit is typically much less expensive than leasing a traditional office space. Remember, too, that many Canoga Park public storage units are climate friendly, so it's not as if you'll be toiling away under extremely hot conditions just to save some money on rent.
Extended Space
Plus, if you have a business that's just starting, you may not have the space needs to justify a full-fledged leased space, but plenty of needs to justify a Canoga Park Ca self storage unit-sized space. This extra space allows you to keep your work out of your home so you can maintain your home as a relaxing escape. You can use this option of Canoga Park storage in two ways. One way is if you want a separate office space, you can actually set up a remote office inside the storage unit. Though not as typical, this is a great way to make your Canoga Park self storage unit work for you. Another way to use storage in your business is to use it to store inventory if you run a business that sells physical products. This keeps the inventory out of your home, freeing up important extra space.
During a Time Away
There are plenty of reasons why you may be out of town for a long period of time, resulting in the need for a secure storage solution for your belongings. If you're a college student who's going home for the summer, a Canoga Park storage unit is a perfect solution to prevent you from having to transport all your belongings, especially those bulky items, all the way back home.
For Travelers
Perhaps you're someone who likes to travel without having a permanent residence. If that's the case, but you still have a small stash of belongings, a Canoga Park CA self storage unit can provide your "home base" where you keep those belongings you can't part with, while not having to worry about transporting them with you wherever you roam. Or, if you work a job that brings you to this area on occasion, it can be great to return to some familiar stuff as you're getting back into the swing of things in the Canoga Park CA self storage.
When a Loved One Dies
You may have plenty of space for your own belongings in your home. However, it's unlikely that you have enough space to store two households' worth of belongings. If you have to clean out an entire home at once, a Canoga Park self storage can help you. They can provide a secure space to store the items until you have a chance to go through them and dispose of them, as needed. This can help to reduce the pressure you feel so that you have the space and time. You can use this time to sort your other immediate issues without having to worry about your belongings.
Canoga Park CA Self Storage When You Move
When you move, you've got enough to worry about. The dozens of little details you have to keep track of. It will only become more overwhelming if you don't know quite what to do with your belongings in your new home. Putting the non-essential belongings in a Canoga Park CA self storage unit can help you focus on getting the essential items put away in your new home. Once you have these items put away, then you can start bringing your other belongings in from your Canoga Park public storage, which will help you organize everything to a greater extent. This slower pace will help you do well with the other details of the move, ensuring the move overall is more successful.
What about boxes?
When it comes to Canoga Park self storage and home moving, one more key factor that can become overbearing is the quest for boxes and packaging.  However if we make wrong choices in our packing boxes or loading it can  lead to frustration. Or even worse, damage to your goods when you pack for storage or home moving.
Perks of Using Box-n-Go Canoga Park Storage
Use high-quality packing boxes designed especially for the job.  Free second hand supermarket boxes are tempting. But they are not made for the tough work of self storage or home moving.  Buy specific boxes designed for the task from a specialist supplier.
Use the same uniform boxes of same size so they stack easier. It is important to fill boxes so stuff empty space with newspaper or packing material.  This will stop them collapsing when stacked.
You must completely seal the boxes with packing tape, this will stop dust getting in.
Label each box with its contents and the room it relates to.  Use labels on more than one side it will be much easier to view when stacked.
Mark all your delicate boxed items clearly with "FRAGILE" in large letters. Wrap all breakable items in bubble wrap or newspaper but avoid newsprint ink marking your goods.
Search for storage near me 91304 and reserve one of our portable storage units today!
Whether you need storage for your short term needs or your long term needs, you can count on
Box-n-Go
to provide you with spacious and affordable storage units. Call
Box-n-Go
Canoga Park self storage at 877-269-6461 and secure your storage space today! Our units are designed to be modular, yet, they are sized right, with your needs in mind. Although, we cannot claim to be able to resolve any need, we usually can address the needs of most. And for those have have a special need or request, we can always offer a custom package, and, as a result, address their needs precisely. Still not convinced? Compare our service to the best of our competition:
Storage Etc. Canoga Park CA – 8111 Deering Ave, Canoga Park, CA 91304
Public Storage Canoga Park CA – 21321 Vanowen St, Canoga Park, CA 91303
Storquest Self Storage Canoga Park CA – 7700 Canoga Ave, Canoga Park, CA 91304
Canoga Park Storage Etc. –

 

7026 Topanga Canyon Blvd, Canoga Park, CA 91303

Canoga Park Public Storage – 8050 Deering Ave, Canoga Park, CA 91304
Public Storage 91304 – 7900 Deering Ave, Canoga Park, CA 91304
Box-n-Go provides self-storage units to the following zip codes in Canoga Park, CA: 91303, 91305, 91304, 91309. Find a Canoga Park portable storage unit near you!
Look online for storage and discover why many people looking for self storage make Box-n-Go their first storage of choice!
Box-n-Go portable storage units and other storage services are readily available in the nearby cities and communities of 
Woodland Hills, CA
, 
Encino, CA
, 
Granada Hills, CA
, 
Lake Balboa, CA
, 
Tarzana, CA,
Reseda, CA
, 
Warner Center, CA
,
Northridge, CA
,
Porter Ranch, CA
and many other areas of
Los Angeles, CA
and
Orange County, CA
.