RESERVE ONLINE IN MINUTES
RESERVE ONLINE IN MINUTES
Save 50% see how
No Truck Needed see why
No Heavy Lifting we can help load or move
200+ 5-STAR
REVIEWS
A+ BBB
RATING
LOWEST PRICE
GUARANTEE
Box-n-Go Storage & Moving - as Easy as 1-2-3
1
We Deliver
2
We Pick Up
3
We Store or Move
Store on your driveway or inside our secure facility. Load/unload only once. Ground level access.
I want to:
Are you a student?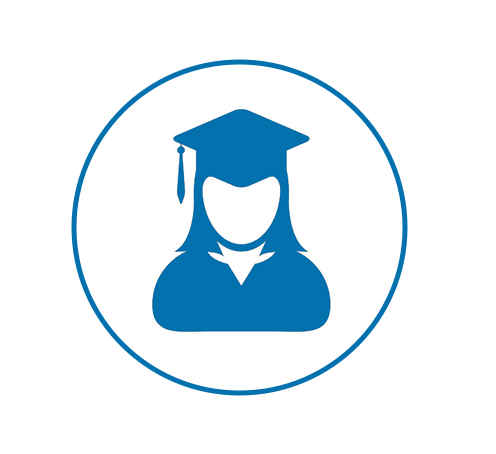 Available Sizes
Box-n-Go - XXL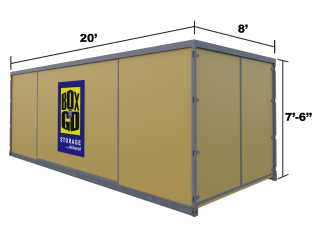 20' Container – all weather.
Perfect for 3-bedroom residence.
5-7 rooms, furniture, appliances, etc.
Learn More
Box-n-Go - XL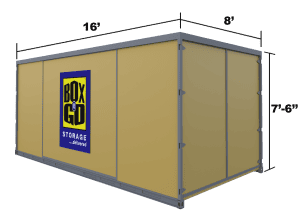 16' Container – all weather.
Perfect for 2-bedroom residence.
3-5 rooms, furniture, appliances, etc.
Learn More
Box-n-Go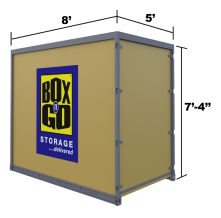 8' Container – all weather.
Modular – works for any need.
Each fits 1-1.5 rooms.
Learn More
I want to:
Are you a student?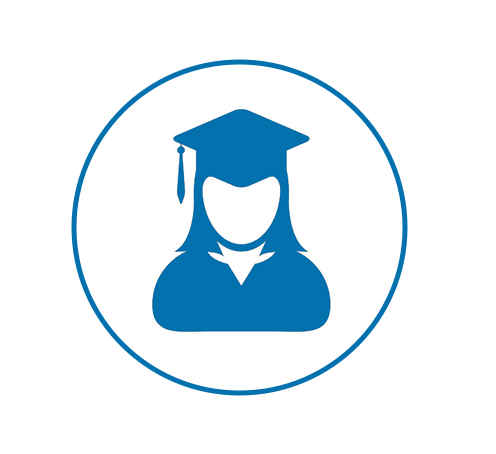 See How Our Services Can Work for You
I want to:
Are you a student?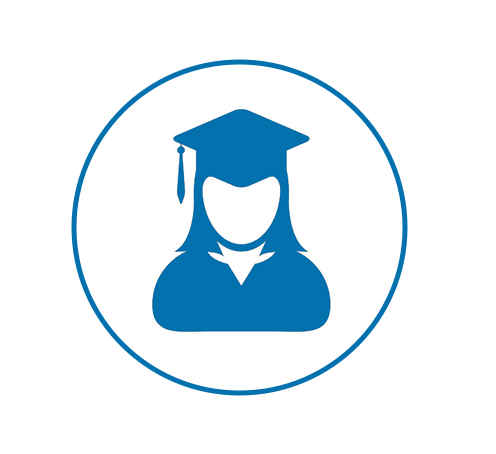 Our Services
Personal & Business Storage
Student Storage
Local & Nationwide Moving
Packing & Loading Help
Moving Boxes & Supplies
Do not see what you are looking for?
What Our Customers Think
I want to:
Are you a student?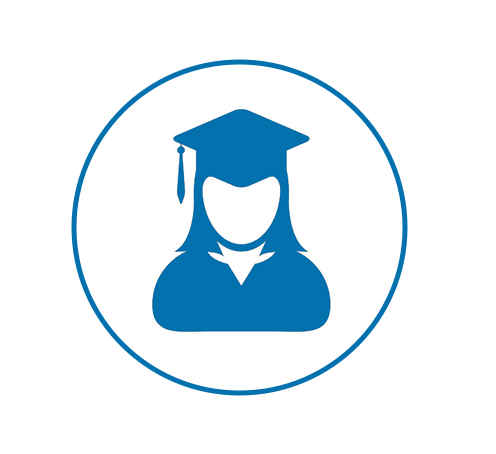 Why Box-n-Go? Here is Our Promise:
We are dedicated to deliver the best solution for almost any storage & moving need, with no gimmicks or hidden costs:
No truck to rent. We deliver storage to you!
Load/Unload only once.
Pay only for space you use.
Secure, climate-friendly facility.
Drive-up access
No Truck to rent…EVER!
Save money and time.
Reduce the risk of accidents and injuries.
No need to pay for gas, insurance & mileage!
Load ONCE Storage Solution!
You only need to load your belongings once!
No need to load and unload it all again into a storage unit.
All containers come with easy ground level access!
Pay Only for the Space You Use!


(if storing at our facility)
No not need to guess on how much space you actually need.
Order an extra 8' x 5' unit. Do not use it – do not pay for it.
Secure, Climate-Friendly Facility!
Highest degree of security and protection.
Our 8' x 5' units are breatheable – no mold or mildew.
No funky smell when your belongings return.
EASY Drive-Up Access!


(if storing at our facility)
Access your units at ground level.
No elevators, ramps, stairs to climb.
Schedule access appointment & drive straight to your units.
I want to:
Are you a student?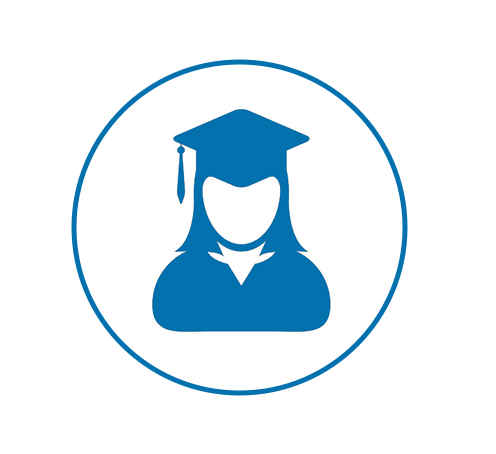 Self Storage Units in Tarzana, CA
Unlike traditional storage facilities in Tarzana CA, Box-n-Go brings the storage unit (or several) to you to pack up. Then, when you want the units back, you simply call the office. The storage units are delivered to the location of your choice. Regular self-storage facilities are trouble sometimes. After all, you need to get a truck, then load and then unload, hoping everything is safe in storage until you get your things again.
Cheapest Storage in Tarzana, CA
Such efforts take time, energy, and more money than you may at first realize. A Tarzana storage facility operated by
Box-n-Go
can help you avoid those pesky problems. We deliver the storage unit right to your home or business. Using Box-n-Go as your Tarzana storage facility has many advantages. No driving around. You do not have to go to multiple storage locations in Tarzana just to find out if they are right for you. No need to compare self-storage unit prices in Tarzana. Our storage rental rates are the best!
Storage Units in Tarzana for the 21st Century
With us, the storage unit comes right to your door. No moving truck rental necessary. One of the expenses many people do not take into account is renting a moving truck to haul the larger items to the storage facility. With that comes the cost of the insurance. Then you will have to pay for gas. And, then, you will have to pay for miles. Not to mention you will be driving a large truck! There are a whole host of options available when you are looking for storage units in Tarzana. Whatever your reason for needing extra space for your stuff, an option that needs to be seriously considered is mobile storage units supplied by
Box-n-Go
. The added convenience of having storage containers delivered to your Tarzana doorstep is invaluable, as it saves time and can also be a lot more cost effective than traditional self-storage facilities.
Planning is Key
One of the key things is to carefully plan and prepare for storage; this will reduce stress in the process and avoid damage to your possessions. If you are working with plenty of notice, you can avoid a mad packing dash by aiming to pack a box or even a room a day. It is important to label boxes as you pack them:
bedroom, dresser items, kitchen, cutlery
, etc. It is also a good idea to number each box, and make a log of what each numbered box contains and the number of boxes packed per room. This will help you identify your most needed items to unpack first. If items are breakable, be sure to label "Fragile" on the box. The beauty of mobile storage units at your doorstep is that you can pack them in your own time. The units supplied are low-loading, so you will avoid any strain or injury lifting your possessions into the container.
Box-n-Go's Tarzana Storage Locker
With us, you simply load your storage units and watch our truck take them away.
No rush – Take your time loading our storage containers the way you want. When you are ready, our truck will come by and pick them up.
Easy access – In many local self-storage facilities the ground-level access is at a premium, as a result of their construction. When you come to access your unit at our facility, however, it is at the ground level. That means that if for some reason you need to retrieve an item or two, feel free to drop by for easy access to your unit.
Reserve Storage Units in Tarzana Without Truck Rental
Our storage services work best when you are selling your home and moving to another. This way, you simply pack the storage unit at your old home, and it will be delivered to your new address or the location of your choice. With Box-n-Go, our storage units are breathable, which means no build-up of humidity that encourages the growth of mold and mildew on the items you store. All the units are in a highly secure self-storage facility that guards against thefts and break-ins. This means you can have peace of mind your items are safe until you need them.
Call
our friendly and courteous staff about our finding the right storage rental rates for you. We have years of experience in working with customers, so give us a call. Let Box-n-Go's cheap storage services in Tarzana do the work for you.
Packing Tips
Flammable liquids and aerosols cans – You need to follow the guidelines of your storage facility when storing flammable liquids and aerosol spray cans. They also need to be handled carefully, especially in hot weather, as these items can leak or explode.
Pack medicines in small boxes – Keep boxes upright, and secure tops with tape or saran wrap. Remember to not pack in storage any prescription medicines that you take daily and ensure they are not lost or misplaced during the packing and storing process.
Computers, DVD players, small televisions, and video recorders – If available, use the original box and packaging the item came in. If not, wrap them in packing material or old linens and place in a suitable-sized sturdy box.
Refrigerator and freezer foods – It is not possible to store these items, so eat or give away these perishable goods. It is vital to unplug the fridge and let it defrost completely before placing it in storage. Prop appliance doors open while in storage to avoid any mold forming inside.
Canned goods – These can be stored for a long time but pack in small cartons, no more than 30 cans per carton, to reduce weight.
Call Us Today to Rent Self-Storage Units in Tarzana
There are many reasons we look for storage facilities in Tarzana. As outlined above, people move homes for a multitude of reasons, but a good way to make the move between homes as painless as possible is to use a self-storage facility. Tarzana residents can make use of the mobile storage units supplied by
Box-n-Go
that are so much more convenient than traditional storage places. Storage in Tarzana doesn't get any easier.
Whether you are moving home for:
Outgrown your Home – Home buyers often outgrow their first home. Increased family size is the main reason home owners will require a larger home.
Move up the Property Ladder – Aspiration is key to personal growth. People desire and long for a bigger, more expensive and grander, up market home. It's the American way!
Work Relocation – Relocation due to employment makes it necessary for many to go to a new area. Commuting large distances is never practical, most people would prefer not to spend hours in traffic every day.
Relationships – Moving in with a partner or getting married can mean one of them will need to sell, especially if both owned homes prior to the commitment. On the other side, separations cause owners to sell.
Use Box-n-Go to Solve Storage Needs
You can make the whole upheaval of moving home much smoother by using a self-storage facility in Tarzana. Tarzana residents can have containers delivered directly to their location. You can then carefully pack your possessions at your convenience. Your unit will be picked up and then kept at a secure storage facility.
Saving Room in Your Garage
The two most important assets most households own are homes and automobiles. Looking after both of these should be a priority. However, when space is limited, it's hard to find a place for the vehicle. If you keep it outside, the sunlight will likely harm it over time. That's where a climate-controlled storage facility comes in extremely handy! We can use alarms and other devices to secure our vehicles from theft, but it will be more secure when in a locked garage. It will also not be exposed to any damage by accidental contact from other road vehicles while kept in storage.
Extra Convenience from Box-n-Go
An ideal solution is to free your garage is by using affordable mobile units supplied by
Box-n-Go Storage
. Box-n-Go will deliver storage units to your address, allowing you to load them in your own time. Compare our storage services to those offered by others:
Public Storage Tarzana – 18440 Burbank Blvd, Tarzana, CA 91356
Storage Etc Tarzana – 18716 W Oxnard St, Tarzana, CA 91356
VP Self Storage Tarzana CA – 18716 Oxnard St, Tarzana, CA 91356
BBB Moving and Storage Tarzana – 18432 Oxnard St, Ste 213, Tarzana, CA 91356
Public Storage 91356 – 4610 Van Nuys Blvd
Box-n-Go provides low-cost self-storage units to the following ZIP Codes in Tarzana, CA: 91356, 91335, 91364, 91357. Find a Tarzana portable storage unit near you! Box-n-Go portable storage units and other storage services are also readily available in the nearby cities and communities of
Woodland Hills, CA
,
Encino, CA
,
Granada Hills, CA
,
Lake Balboa, CA
,
Reseda, CA
,
Northridge, CA
,
Warner Center, CA
,
Winnetka, CA
,
Canoga Park, CA
,
Porter Ranch, CA
, and many other areas of
Los Angeles, CA
and
Orange County, CA
.