RESERVE ONLINE IN MINUTES
RESERVE ONLINE IN MINUTES
Save 50% see how
No Truck Needed see why
No Heavy Lifting we can help load or move
200+ 5-STAR
REVIEWS
A+ BBB
RATING
LOWEST PRICE
GUARANTEE
Box-n-Go Storage & Moving - as Easy as 1-2-3
1
We Deliver
2
We Pick Up
3
We Store or Move
Store on your driveway or inside our secure facility. Load/unload only once. Ground level access.
I want to:
Are you a student?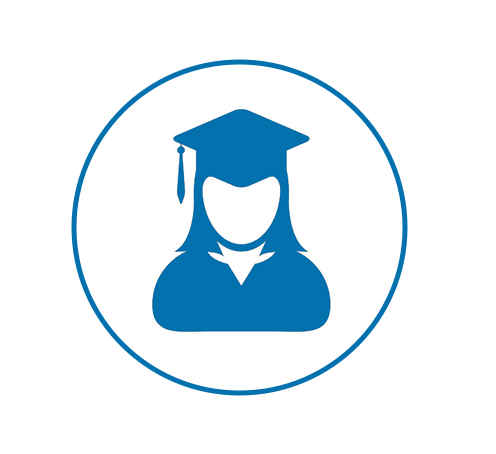 Available Sizes
Box-n-Go - XXL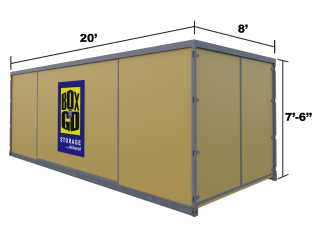 20' Container – all weather.
Perfect for 3-bedroom residence.
5-7 rooms, furniture, appliances, etc.
Learn More
Box-n-Go - XL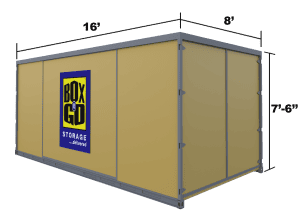 16' Container – all weather.
Perfect for 2-bedroom residence.
3-5 rooms, furniture, appliances, etc.
Learn More
Box-n-Go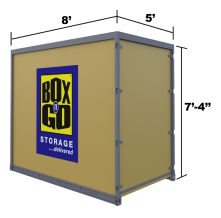 8' Container – all weather.
Modular – works for any need.
Each fits 1-1.5 rooms.
Learn More
I want to:
Are you a student?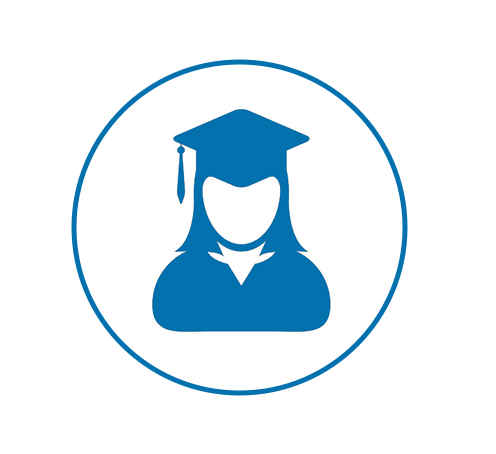 See How Our Services Can Work for You
I want to:
Are you a student?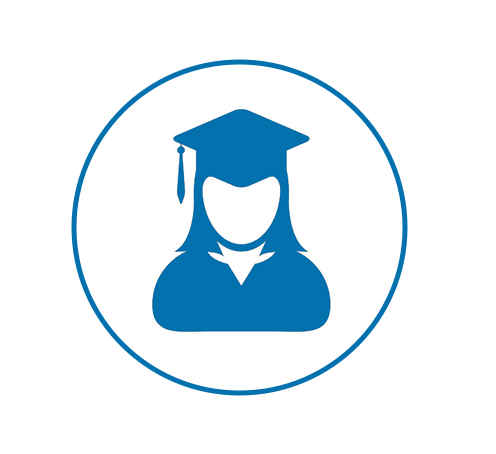 Our Services
Personal & Business Storage
Student Storage
Local & Nationwide Moving
Packing & Loading Help
Moving Boxes & Supplies
Do not see what you are looking for?
What Our Customers Think
I want to:
Are you a student?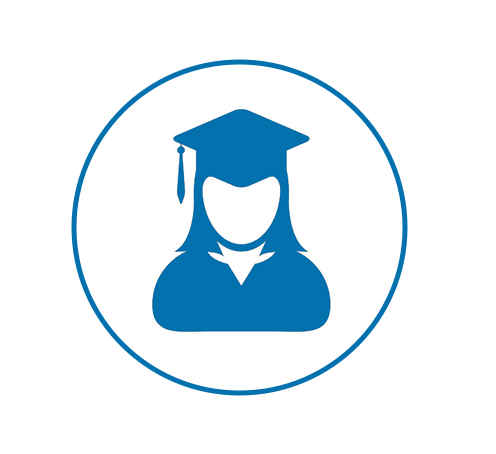 Why Box-n-Go? Here is Our Promise:
We are dedicated to deliver the best solution for almost any storage & moving need, with no gimmicks or hidden costs:
No truck to rent. We deliver storage to you!
Load/Unload only once.
Pay only for space you use.
Secure, climate-friendly facility.
Drive-up access
No Truck to rent…EVER!
Save money and time.
Reduce the risk of accidents and injuries.
No need to pay for gas, insurance & mileage!
Load ONCE Storage Solution!
You only need to load your belongings once!
No need to load and unload it all again into a storage unit.
All containers come with easy ground level access!
Pay Only for the Space You Use!


(if storing at our facility)
No not need to guess on how much space you actually need.
Order an extra 8' x 5' unit. Do not use it – do not pay for it.
Secure, Climate-Friendly Facility!
Highest degree of security and protection.
Our 8' x 5' units are breatheable – no mold or mildew.
No funky smell when your belongings return.
EASY Drive-Up Access!


(if storing at our facility)
Access your units at ground level.
No elevators, ramps, stairs to climb.
Schedule access appointment & drive straight to your units.
I want to:
Are you a student?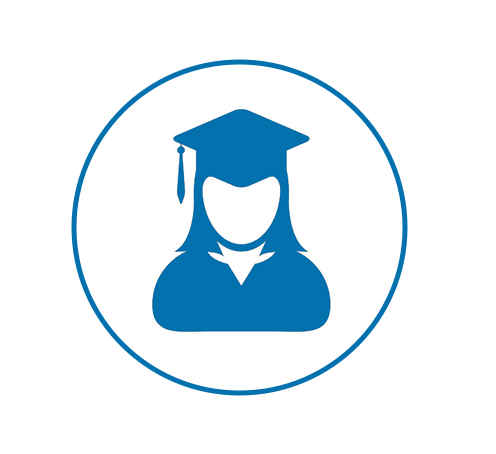 Warner Center Self Storage Units
There are three common myths about Storage near Warner Center. Moving and storage can be a simple process. However, too many people rely on outdated information. That makes moving more of a chore than a pleasant experience. Whether you are moving from Warner Center to another area, or simply need to place your items in storage, we can help. Here are some ways you can determine the steps to take when using Warner Center self storage Woodland Hills, CA.
Myth 1: Everything Must go on moving Day!
It's tempting to clear out space in your home and put everything in storage near Warner Center immediately. Sometimes this is almost impossible to do in one day. That's why it's important to plan in advance. Instead of waiting for moving day, pack items that you will not be using and place them in storage. In fact, Box-n-Go makes this process simple for you. We will deliver storage containers to your doorstep. And once you finish packing, give us a call, and we will come pick it up. This way your items will be safe in secure in our storage near Warner Center until you are ready to move.
Myth 2:  We still have to rent a moving truck!
Many residents rent a moving truck to transport their items back and forth from storage. But with Box-n-Go, we deliver the storage unit to you. And then when you're done packing it, we pick it up! And we take it right to your storage unit. When you want it again, Box-n-Go Warner Center self storage will deliver your packed storage unit to wherever you are. Even if that's across the country!
Myth 3:  storage units near 91364 are dirty!
Not all self storage facilities are alike. When you are looking for Warner Center self storage in 91364, it's important that you do you research. Inspect the place where your belongings will be located. There's nothing worse than placing your items in self storage only to find out that it's infested with insects, rodents, and bed bugs. At Box-n-Go self storage, we understand that your valuables are important to you.  This is why we provide a clean and safe environment. That way, you feel confident about placing your items in storage. At Box-n-Go, we provide:
Portable storage units that protect your items from mold and mildew
A clean, safe and secure state of the art storage warehouse, equipped with maximum security
Ground level-access where you can retrieve your items anytime you need them
Whatever your storage needs, the chances are you'll find a solution in the available Warner Center storage places. The self-storage industry has expanded quickly over the past few years as more people realize that this is a cost effective and more flexible solution to traditional storage.
There are hundreds of reasons why people opt for storage units 91364 for personal use. The most common of which include:
To simply free up space in your home.
As a storage place for all or part of your personal items while you move or are between houses.
For students to store their personal possessions during breaks.
Why Choose Box-n-Go
Box-n-Go Storage
provides the most flexible and easy solution to Warner Center Storage. You can have any number of mobile storage units delivered to your location. Warner Center self storage facilities are all around the area. Traditional sites are widespread, but a better choice is to use the mobile units from
Box-n-Go Storage
. They are a standard size 5 x 7 x 8 feet. They are ground level, so loading is easier and has a reduced risk of strain or injury. Storing your furniture in self-storage is an excellent way to keep it secure and safe. It's great for anything you don't need right away in your home. It is also an ideal solution when downsizing or preparing your home for sale.
Tips for Packing Furniture for Storage
Proper preparation and packing is the key to ensuring that your furniture retains its finish, shape and beauty.
Wherever possible, take apart beds and wooden tables before storing.
After dusting, apply polish to protect the surfaces.
Remove all bolts, screws and nuts. Place them in a plastic bag taped to the item.
Wrap a blanket or quilt around items like headboards and table tops to prevent any scratches or dents.
More Packing Tips
Plan ahead with and pack to a list based on rooms or activities, so that when you start packing, you know exactly what needs to go where.
Mark the contents of boxes clearly with permanent markers. And make a full inventory of your stored items.
Ink can rub off newsprint onto items, so use a layer of bubble wrap or tissue instead.
Use strong storage boxes and quality packing tape.
Use the original packaging if you still have it for small appliances and electronics.
If not, then use bubble wrap and pack tightly in suitable boxes.
Always mark boxes of delicate items as "FRAGILE".
You should use this guidance to ensure all goes well with your storage Warner Cener project.
The Benefits of Using Mobile Storage
The benefit in using mobile storage compared with a traditional Warner Center self storage is that they deliver a mobile storage unit to your home for you to pack when needed. You then arrange a convenient collection, so saving time as you will not be packing and commuting to a storage facility multiple times. The unit is delivered and collected when you need it.  This will save you time and allow you to pack and store in your own time. Warner Center Storage has reasonable minimum rental periods. We also have flexible vacate periods. Using mobile units is quick, cheap and efficient for your short-term personal needs when compared to traditional storage methods. You can access your stored items if you need to, have control over how they are stored and can feel confident that they will be secure. Box-n-Go Warner Center Mobile Storage Units have made moving and storage convenient and affordable! We serve customers in Los Angeles, Long Beach, San Fernando Valley, Anaheim, Irvine and other areas of Orange County. We also serve parts of Riverside, Ventura and San Bernardino Counties. Whether you're moving, remodeling your home or selling it, our mobile storage services make the transition trouble-free.
What are Box-n-Go Warner Center storage facilities near 91364
While self-storage is nothing new, the portable storage system has changed the age-old way into a simple storage process. It's the self-storage for the 21st century. Started quite a few years ago, mobile storage units provide an efficient and easy way to pack and store items. Warner Center self storage units provide innovative secure storage containers for areas in and around Orange County. This leaves residents with the opportunity to rent the most affordable storage in LA!
How renting Box-n-Go Warner Center Storage Units work
Today, Box-n-Go Mobile Storage Units have taken the concept a step further. We deliver one or more self-storage containers straight to your door in Southern California. Pack Warner Center-Self Storage at your leisure and have it picked up. Hence, eliminating the need to pack and unpack twice.  Additionally, if you're looking into renting a moving truck, there is no need!  Our self-storage and moving services are easy and hassle-free.  Not only does our portable storage save time and expense, but loading and unloading are done at ground level. Consequently, packing is convenient and easier than when using the traditional storage methods.  Once your storage unit has been packed, it is then taken to a self-storage facility. Every storage container is kept at ground level for easy drive up access.  Therefore, accessing your storage unit at ground level is easy with no extra charges or fees. Once ready to empty your storage unit, simply let us know and we will deliver it where you need it.
Affordable Storage: Box-n-Go Storage
Furthermore, if you are moving out of Southern California, you can have your storage container delivered to the new address.  Moving out of LA or Orange County?  Perhaps you are looking to leave the state. Wherever you end up, let us deliver your Box-n-Go Warner Center Mobile Storage Units to you. Need storage supplies?  We can help with that too. Give us a call today. We're happy to show why our portable storage pods and our moving system is convenient and accessible. More importantly, Box-n-Go offers the most affordable storage in SoCal!
Box-n- Go can help you with all of your storage near Warner Center needs today!
Whether you are moving or would like to place your items in self storage, you can rest assured that
Box-n-Go
has you covered. We offer portable storage solutions at an affordable price. Call us today and discover how we can help you have a pleasant moving and storage experience. Before you decide, compare us to competition:
Storage Etc…Warner Center – 6030 Canoga Ave
StorCal Self Storage Warner Center – 6411 De Soto Ave
StorCal Self Storage Warner Center – 21051 W Oxnard St
Box-n-Go portable storage units and other storage services are readily available in the nearby cities and communities of 
Woodland Hills, CA
, 
Encino, CA
, 
Granada Hills, CA
, 
Lake Balboa, CA
, 
Tarzana, CA,
Reseda, CA
,
Northridge, CA
,
Canoga Park, CA
, 
Porter Ranch, CA
and many other areas of
Los Angeles, CA
and
Orange County, CA
.