RESERVE ONLINE IN MINUTES
RESERVE ONLINE IN MINUTES
Save 50% see how
No Truck Needed see why
No Heavy Lifting we can help load or move
200+ 5-STAR
REVIEWS
A+ BBB
RATING
LOWEST PRICE
GUARANTEE
Box-n-Go Storage & Moving - as Easy as 1-2-3
1
We Deliver
2
We Pick Up
3
We Store or Move
Store on your driveway or inside our secure facility. Load/unload only once. Ground level access.
I want to:
Are you a student?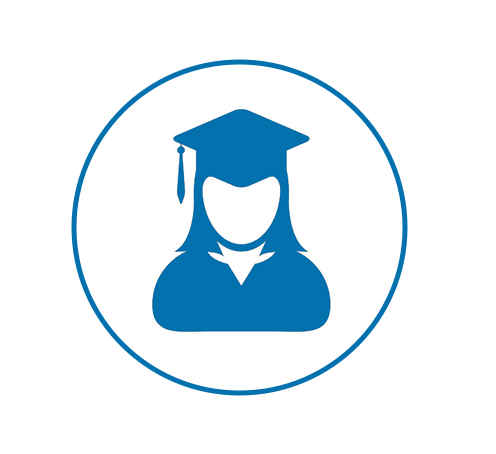 Available Sizes
Box-n-Go - XXL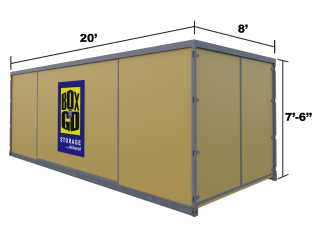 20' Container – all weather.
Perfect for 3-bedroom residence.
5-7 rooms, furniture, appliances, etc.
Learn More
Box-n-Go - XL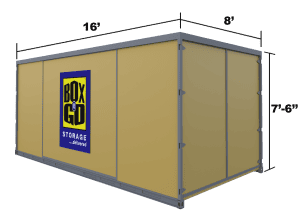 16' Container – all weather.
Perfect for 2-bedroom residence.
3-5 rooms, furniture, appliances, etc.
Learn More
Box-n-Go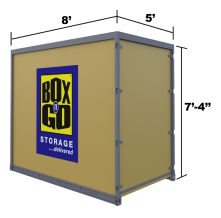 8' Container – all weather.
Modular – works for any need.
Each fits 1-1.5 rooms.
Learn More
I want to:
Are you a student?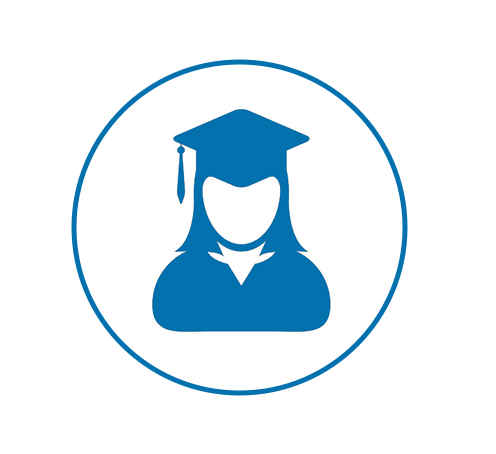 See How Our Services Can Work for You
I want to:
Are you a student?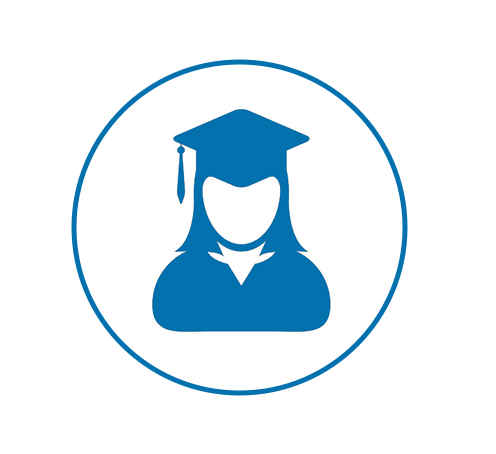 Our Services
Personal & Business Storage
Student Storage
Local & Nationwide Moving
Packing & Loading Help
Moving Boxes & Supplies
Do not see what you are looking for?
What Our Customers Think
I want to:
Are you a student?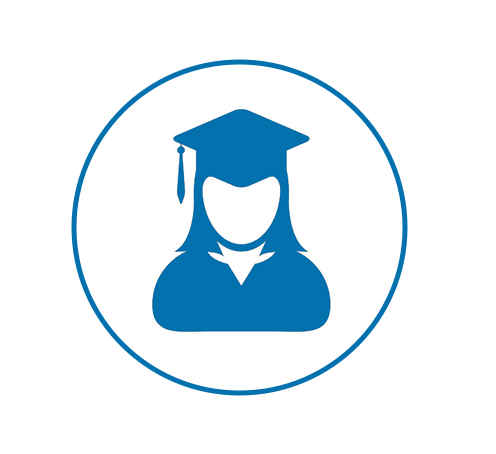 Why Box-n-Go? Here is Our Promise:
We are dedicated to deliver the best solution for almost any storage & moving need, with no gimmicks or hidden costs:
No truck to rent. We deliver storage to you!
Load/Unload only once.
Pay only for space you use.
Secure, climate-friendly facility.
Drive-up access
No Truck to rent…EVER!
Save money and time.
Reduce the risk of accidents and injuries.
No need to pay for gas, insurance & mileage!
Load ONCE Storage Solution!
You only need to load your belongings once!
No need to load and unload it all again into a storage unit.
All containers come with easy ground level access!
Pay Only for the Space You Use!


(if storing at our facility)
No not need to guess on how much space you actually need.
Order an extra 8' x 5' unit. Do not use it – do not pay for it.
Secure, Climate-Friendly Facility!
Highest degree of security and protection.
Our 8' x 5' units are breatheable – no mold or mildew.
No funky smell when your belongings return.
EASY Drive-Up Access!


(if storing at our facility)
Access your units at ground level.
No elevators, ramps, stairs to climb.
Schedule access appointment & drive straight to your units.
I want to:
Are you a student?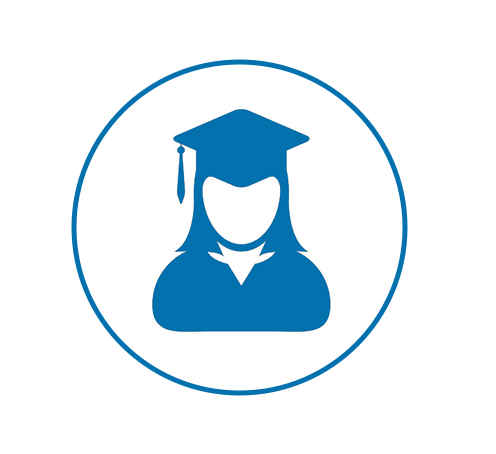 Self Storage Units Near Woodland Hills, CA
If you're on the hunt for self storage units near Woodland Hills CA, it helps to know the options available to you. Sure, you're probably familiar with standard public storage options in the area. But did you know there is an alternative? Portable storage companies like Box-n-Go have changed the self storage 91367 landscape, giving residents and businesses alike more flexibility and convenience. Check out the head-to-head comparison below and see how the two options stack up against each other. It will then be easy to choose the right mobile storage units Woodland Hills CA for your needs.
Traditional vs. Portable: A Head-to-Head Comparison of Self Storage in Woodland Hills, CA
If you are searching for
storage services
in Woodland Hills, you can agree they are not hard to find. However, public storage solutions aren't all alike. Since there are varying services and features for portable storage units 91367, we are using Box-n-Go to represent this option.
Packing Your Belongings in Woodland Hills, CA
Traditional
Your belongings are all grouped together in one large space when you use conventional self storage near 91367. Plus, you may need to lift heavy items onto elevated platforms.
Portable
With "right-sized" 5' x 8' x 7' containers, you can separate items by room for easy unpacking later at your new home. And ground-level loading means no ramps and no backaches.
Retrieval – Self Storage Near Woodland Hills CA
Traditional
If you need to retrieve a single item from storage near 91367, you may have to dig through everything to find it.
Portable
With the Box-n-Go system, you can pack items by room or type, which makes it easier to find a particular item.
Organizing – public storage Woodland Hills vs. portable
Traditional
In a larger on-site storage near me 91367, it can be a challenge to keep your delicate possessions separated from the rest of your things.
Portable
There's no need to worry about nice furniture and high-value belongings being stored next to dirty tools or lawn equipment. You can store like items in their own containers.
Convenience – public storage Woodland Hills CA vs. portable
Traditional
You'll have to plan out your moving day in advance, deal with traffic on the 101 Freeway or Ventura Blvd. to get to your public storage facilities 91367 in Woodland Hills, and spend extra time unloading at your unit.
Portable
You don't need to step foot off your property. Storage containers are delivered right to your home or business. You load them up, Box-n-Go picks them up. Then, they return them whenever and wherever you want.
Security – self storage Woodland Hills CA
Traditional
These storage facilities are often located next to the freeway or in some secluded warehouse-adjacent area. Fences don't seem to deter graffiti artists at these places. What about thieves?
Portable
Box-n-Go storage facilities have 24/7 security with on-site security personnel during business hours and an advanced anti-theft alarm after hours, so you can rest assured your goods stay safe.
Safety – storage Woodland Hills
Traditional
With traditional public storage, items are protected from the elements, though pests can sneak into cracks and crevasses.
Portable
Portable Box-n-Go pod storage 91367 containers are sturdy and mold- and mildew-resistant. They also feature pest control protection and a highly durable, weather-resistant cover to keep moisture out.
Flexibility – self storage near Woodland Hills CA
Traditional
With conventional self storage space 91367, you're under the gun to load and unload everything in one day to avoid additional charges on your rental truck.
Portable
In most cases, empty containers can be delivered to you within 48 hours. You can take your time loading your things. Keep the units as long as you need without ever worrying about late charges.
Full-Service
Traditional
Most public storage facilities provide space to keep your belongings, but don't offer any additional services.
Portable
In addition to self storage, Box-n-Go can help you with moving, loading labor, and packing materials. In fact, we're the top moving company in Woodland Hills, CA. There is also a wide range of student services—from dorm student storage to long-distance moving.
Looking for the best climate controlled storage rentals in Woodland Hills?
This is why you have to figure out what your needs are and which storage services in the 91364, 91365, 91367, and 91371 ZIP Codes are for you. Here are few tips to help you find out which storage facility will suit your needs.
Your first step
Research
– Nowadays, you cannot take anyone's word on how their self-storage facility treated them. You have to do your own research. When you are looking for a self-storage company in Woodland Hills, you want to make sure you settle on a legitimate company. How do you find this out? Well, you can start by making sure they have an up-to-date website and valid phone number.
Check for reviews and testimonials
– We live in an online world, and when someone is not happy with their product or service, they flock to the internet to tell the whole world about it. Go to popular review sites like Yelp and Facebook to see the company's reviews. Of course, no company will have 100% positive reviews, but if the good outweighs the bad, give them a shot.
You're halfway there
See how they operate
– When you have things to do, you simply can't waste time. This is why you want to call your self-storage facility in Woodland Hills and ask them if they will be able to provide you with units, pickup, and delivery, as well as how the process works for retrieving your items.
Determine if your valuables will be safe
– Many people are skeptical about putting their items in storage. They fear that their items will either be damaged or stolen. That's why you must make sure your self-storage facility has security as well as insurance to protect your valuables.
See how they can reduce your costs
– Most people think that placing items in storage is an unnecessary expense; however, placing your items in storage can actually come out cheaper in the long run. Whether you need long- or short-term storage rentals, you can rely on Box-n-Go to take care of all your moving and storage needs.
It's really that simple. Call Box-n-Go for cheap storage units Woodland Hills CA at 877-269-6461.
Low-cost self storage near 91367 is available when you lack the necessary space to store your personal belongings. You can store almost anything inside of your storage units, whether it's belongings from your home, your boat, or even items for your e-commerce store. People utilize self storage units near Woodland Hills CA most commonly when they're relocating, but it is handy for any other occasion when there is a lack of space. Put a little imagination into things and there are endless uses for storage units.
Storage Facilities Solve the Need for Space
You're never under a contract when renting our secure self-storage units, and you can access or remove your belongings at any time, as long as the storage bill is paid. Rental payments are made monthly. There's never a credit check or a deposit required to rent a unit. Storage units come in to save the day when you'd otherwise be forced to get rid of your prized possessions. If you're one of the thousands of people who need extra storage places for your belongings, do not make a commitment until you first learn some of the easy ways to reduce your rental unit costs. There are many ways to reduce costs and find the absolute best deal around. If you're willing to spend a little bit of time finding the deals for low-cost self-storage services, they'll come your way!
Compare Woodland Hills Personal Storage Options
Hundreds of storage units exist in the area, but you'll find many differences between these companies. Those differences may not seem so obvious from the outside looking in, so never assume they're all the same. Price is one of the biggest differences between the various storage facilities. Some companies charge much higher or lower storage rental rates than others, but there is only one way to learn this information, and that is through comparisons. Request a quote to learn the exact costs of storage units for rent at each facility. Request quotes from a few different companies. The storage facilities that really stick out in your mind are those that you should call to learn the costs of storage. Use the quote to compare rates with other self-storage facilities. There is no cost to compare the rates of storage space, and by taking the time to compare, you can slash as much as 30% off your rental costs. Request your quotes by telephone or online.
Downsize Before Renting Storage Space
Self-storage facilities can hold practically anything you haven't the room for at your home. You can store musical instruments, appliances, furniture, artwork, or any other items that you simply cannot part with. There are small, medium, and large storage units to choose from. Before you rent a storage locker, get rid of things that you no longer use or want so you can minimize the storage unit size you need to store your belongings. You can give things away to friends/family or to a local charity. Of course, you want to toss out anything that is damaged or no longer works. Why pay to store belongings that you will no longer need when it is much easier to rid them from your life before taking your goods to self-storage units?
Combine Services
Many storage facilities allow you to combine several services together to get a discounted rate. Perhaps you need a moving truck as well as a storage unit. Take advantage of a package deal and the costs of your storage units for rent may drastically decrease. It never hurts to ask if combined service rates are available. By doing so, it is possible to save a tremendous amount of money while getting what you need.
How do You Pack?
Packing mini storage units is kind of a real-life Tetris game. When you squeeze each piece in just so, it fits perfectly. When you achieve this when packing your storage unit, you'll save a tremendous amount of space, making it possible to get more items inside. It is recommended that you use only one or two box sizes to store your items inside when using self storage. This minimizes some of the headaches of storing your belongings.
Take Advantage of Self Storage Near 91367 Deals & Special Offers
Local storage facilities are in competition with each other. They're fighting for your business. As a result, you'll find tons of awesome money-saving deals and specials offered from most of the storage facilities near you. Online promotions, coupons, and other special deals are attractive offers that local companies hope will sway you in their direction. If you're swayable, take a look at the special offers and deals and take advantage of the best offer for your needs. Do not miss the chance to rent Woodland Hills self storage at an awesomely discounted rate and find your deal before you rent!
Get Your Savings on When Renting Storage Units Near Woodland Hills, CA
You need a safe, secure place to store your belongings, not an unaffordable bill hanging over your head every month. When you need Woodland Hills self-storage units, be sure to take advantage of every means of savings you possibly can. The techniques above are just a few of the many ways that you can rent storage units for less. No matter the area of town you need storage facilities in, there are many options to choose from. But if you don't compare your options for self-storage units, you could find yourself spending far more money to rent the unit than necessary. Rather than endure added costs and expenses to your budget, keep your storage unit costs low by using the money-saving tips above.
Compare for yourself
Box-n-Go offers you some of the most conveneint features and services at a reasonavle cost. Drive around. Check out the nearby facilities and judge for yourself:
Public Storage Woodland Hills – 22222 Ventura Blvd, Woodland Hills, CA 91364
Storage Etc. Woodland Hills – 6030 Canoga Ave, Woodland Hills, CA 91367
StoreCal Self Storage Woodland Hills – 6411 De Soto Ave, Woodland Hills, CA 91367
Public Storage Woodland Hills CA – 23811 Ventura Blvd
Public Storage 91367 – 21321 Vanowen St
Box-n-Go provides self-storage units to the following ZIP Codes in Woodland Hills, CA: 91367, 91364, 91356, 91371, 91365, 90290. We get customers from all over the area, including
Canoga Park
,
West Hills
,
Topanga
,
Calabasas
,
Chatsworth
,
Winnetka
,
Tarzana
,
Encino
,
Northridge
,
Los Angeles
and
Orange County
. Find affordable portable storage units near you!