RESERVE ONLINE IN MINUTES
RESERVE ONLINE IN MINUTES
Save 50% see how
No Truck Needed see why
No Heavy Lifting we can help load or move
200+ 5-STAR
REVIEWS
A+ BBB
RATING
LOWEST PRICE
GUARANTEE
Box-n-Go Storage & Moving - as Easy as 1-2-3
1
We Deliver
2
We Pick Up
3
We Store or Move
Store on your driveway or inside our secure facility. Load/unload only once. Ground level access.
I want to:
Are you a student?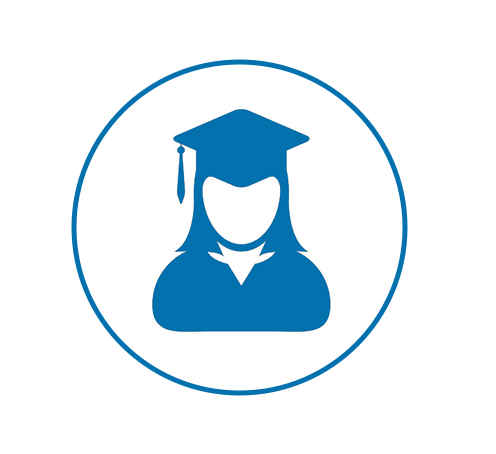 Available Sizes
Box-n-Go - XXL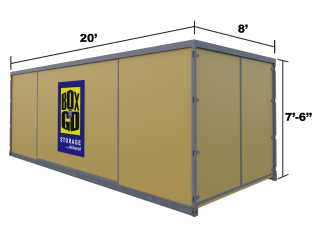 20' Container – all weather.
Perfect for 3-bedroom residence.
5-7 rooms, furniture, appliances, etc.
Learn More
Box-n-Go - XL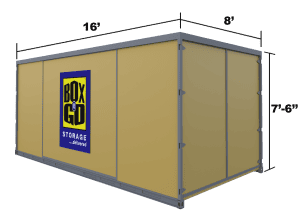 16' Container – all weather.
Perfect for 2-bedroom residence.
3-5 rooms, furniture, appliances, etc.
Learn More
Box-n-Go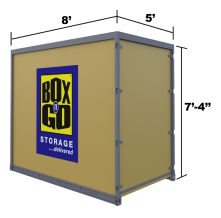 8' Container – all weather.
Modular – works for any need.
Each fits 1-1.5 rooms.
Learn More
I want to:
Are you a student?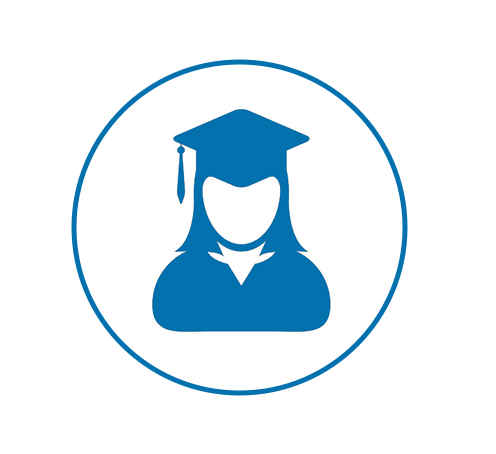 See How Our Services Can Work for You
I want to:
Are you a student?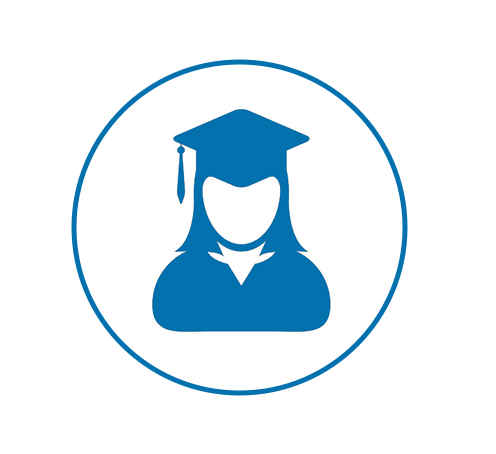 Our Services
Personal & Business Storage
Student Storage
Local & Nationwide Moving
Packing & Loading Help
Moving Boxes & Supplies
Do not see what you are looking for?
What Our Customers Think
I want to:
Are you a student?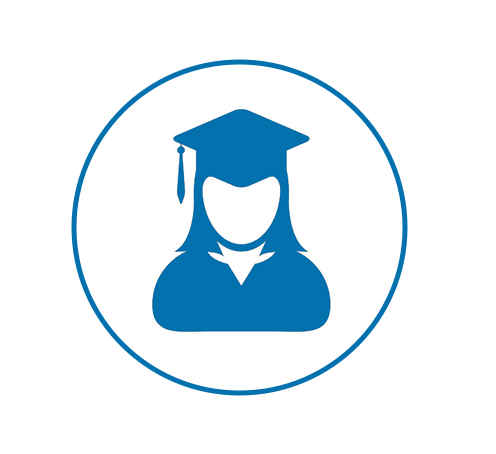 Why Box-n-Go? Here is Our Promise:
We are dedicated to deliver the best solution for almost any storage & moving need, with no gimmicks or hidden costs:
No truck to rent. We deliver storage to you!
Load/Unload only once.
Pay only for space you use.
Secure, climate-friendly facility.
Drive-up access
No Truck to rent…EVER!
Save money and time.
Reduce the risk of accidents and injuries.
No need to pay for gas, insurance & mileage!
Load ONCE Storage Solution!
You only need to load your belongings once!
No need to load and unload it all again into a storage unit.
All containers come with easy ground level access!
Pay Only for the Space You Use!


(if storing at our facility)
No not need to guess on how much space you actually need.
Order an extra 8' x 5' unit. Do not use it – do not pay for it.
Secure, Climate-Friendly Facility!
Highest degree of security and protection.
Our 8' x 5' units are breatheable – no mold or mildew.
No funky smell when your belongings return.
EASY Drive-Up Access!


(if storing at our facility)
Access your units at ground level.
No elevators, ramps, stairs to climb.
Schedule access appointment & drive straight to your units.
I want to:
Are you a student?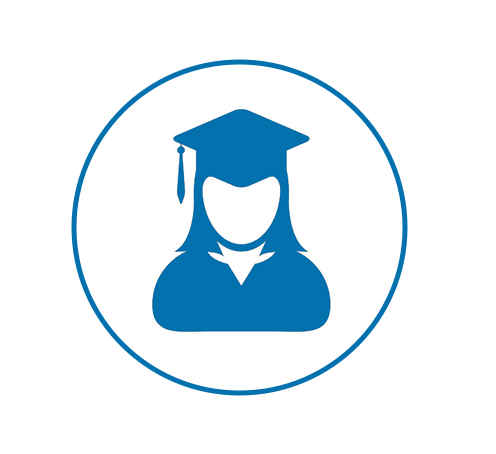 Portable Self Storage in Hawaiian Gardens, CA
Are you searching for self storage Hawaiian Gardens CA for your business? Whether you have a small mom and pop shop, or a large brick and mortar building, your business can benefit from storage Hawaiian Gardens.  No matter what type of business you have, you need to have association with a proper storage solution for your future necessities. There may always be a need to search for self storage Hawaiian Gardens CA. Some of the reasons why most businesses search for storage units near Hawaiian Gardens CA include:
Overstocked inventory
Space constraint
Company expansion ( building larger space)
Hiring new staff which eventually calls for more space
Keeping documents and files safe and secure
When you run a business, you need your files and documents on the go. This is why you want to search for a Self Storage Hawaiian Gardens CA. Storage that gives you the flexibility and convenience you need to run your business smoothly.  At Box-n-Go Self Storage Hawaiian Gardens CA, we make sure we provide you with affordable storage solutions and amenities that you can rely on. If you have one child or multiple kids, you know your home can turn into a jungle gym quickly. There are toys scattered everywhere… Legos, Tonka Trucks, stuffed animals, puzzles, and a plethora of other toys that you don't even remember buying. While you want your children to enjoy their playtime, you still want a clutter-free home. So, if there are too many toys and not enough space in your home, what should you do? You can search for storage in Hawaiian Gardens to place some of the toys in storage. However, we also have some toy storage ideas to keep you sane and your house clutter free:
Use Storage Bins
When it comes to storing toys, a little organization goes a long way. The best way to store toys at home is invest in treasure chests or storage bins. Place the toys in storage bins, and train your children how to put their toys in the storage bin after they are finished playing.
Donate toys
It may seem like you are taking your children's toys away from them, and that is not the case. Most children only play with a few of their favorite toys anyway. If you feel that toys are taking up way too much space in your home, simply donate your toys to your local charity, church or children's organization. You can even give your toys to your neighbors, relatives or siblings as well.
Have a toy/playroom
When most people have an extra room they turn it into a home office, guest room, or hobby room. But, have you ever heard of a toy room? If you have too many toys, why not designate room where toys can have their own home? This way your main living areas will be clutter-free and your children will have a designated place to play in every day.
Store your toys in storage units
If your children are toy fanatics, and your toy room is overflowing with toys, donating may be out of the question. So, the next best thing is to search for storage Hawaiian gardens. Once you find a Hawaiian Garden storage, you will be able to place your toys in storage. However, you want to make sure the storage you use provides access to your items when you need them. This way you can have access to  your children's toys on a frequent basis with no hassle!
Divorce Can Compel You Get Self Storage Hawaiian Gardens CA
A divorce at any time of life is traumatic. However, with Self Storage Hawaiian Gardens CA help, people find easier ways to move on. Often, especially at later stages of life, the adjustment to single life is more of a shock to husbands and wives when moving on. An established household of an older married couple is more often than not holding a significant number of belongings. We all gather lots of things over the years. Self Storage Hawaiian Gardens CA by Box-n-Go Storage helps when you are facing this situation. Box-n-Go offers mobile storage units. Box-n-Go delivers these units to your home. Yes, it is not possible to actually aid you in such a difficult and often traumatic adjustment. But we can help you to deal with the additional stress during your divorce.
Deal with Stress with Box-n-Go
You must be sensitive to the feelings of your adult children. You must remember that they are just as affected by divorce as young children. Many grandchildren get emotionally affected as well, as their beloved grandparents separate. It is a subject that must be broached carefully without any pressure to take sides. A key thing is to not expect them to take care of you. You have to consider one item, however. You have a house. Hence, you can use it to generate income. You can rent part of your home out. Many divorcees find they cannot afford to pay the mortgage, taxes, utilities and the maintenance. This can lead to loss of their home. However, you cannot rent the house or even a part of it, when the clutter controls the life in the house.
Help from Storage Units in Hawaiian Gardens CA Service by Box-n-Go
Self Storage Hawaiian Gardens CA service from Box-n-Go can obviously help empty an area of your home of personal items. Hence, renting an unit or more than one can be a good idea, given your current difficult predicament. With mobile storage units, you have a lot of flexibility. The storage concept also allows you to save money by loading and unloading only once. With traditional storage units, you would have to do it many times. Load the truck first. Unload it at the storage facility. Load the storage unit. Box-n-Go method helps you concentrate on more important things in life.
What can you expect when you search for Box-n-Go storage near 90716?
While storage near 90716 offers many amenities, most business professionals as well as individuals, especially those who are getting separated from their partners are attracted to storage near 90716 because they offer the following:
Quick and easy ground level access- You can retrieve your business items, documents and files, within a short notice, when you need them.
Security- When it comes to running your business and storing important documents, you want to make sure they are safe. At Box-n-Go storage near 90716 service we have state of the art security systems. Systems specifically designed to monitor your belongings and keep them safe.
Pick-up/Delivery- As a business owner, you simply have no time to waste. This is why our Self Storage Hawaiian Gardens CA will pick up and deliver your storage items to wherever you need them to go. Have a conference in another town or State? No worries just call us and set up an arrangement for us to deliver your portable storage unit to wherever you are! Whether you are local, out of state, we have you covered.
Call Box-n-Go Storage Hawaiian Gardens and rent your storage unit today!
When you need to store your children's toys, household furniture, clothes, instruments or books, a search for storage Hawaiian gardens will point you in the right direction. At Box-n-Go storage, we provide affordable storage solutions throughout Hawaiian Gardens and the surrounding area. Search for storage Hawaiian in Gardens and call us today at 877-269-6461 and ask us about our flexible and convenient storage options in Hawaiian Gardens. When you are running a business, you should be focusing on growth and profitability, not storage.  Leave all your storage needs up to us.  Whether you need document storage, furniture storage, business storage, or general storage, you can be assured that Box-n-Go storage near 90716 service can handle all of your storage needs. Call us today and discover why so many businesses prefer our storage near 90716 over any other.
Before you call us, compare Box-n-Go to other storage 90716 facilities.
There are many storage options out there. Do not just call us to order service. We want to make sure that you are convinced we are the best option for you. This is why we urge you to drive by these facilities and compare their services and options to those of Box-n-Go:
Extra Space Storage Hawaiian Gardens – 21123 Norwalk Blvd, Hawaiian Gardens, CA 90716
StoreAmerica Self Storage Hawaiian Gardens CA – 12336 E Carson St, Hawaiian Gardens, CA 90716
Public Storage – 3752 W Cerritos Ave
Box-n-Go provides self-storage units to the following zip codes in Hawaiian Gardens, CA: 90716. Find a Hawaiian Gardens portable storage unit near you! In addition, Box-n-Go's convenient and affordable self storage services are also available in the following neighboring cities:
Artesia, CA
,
Belmont Shore, CA
, 
Carson, CA
,
Cerritos, CA
,
Harbor City, CA
, 
Lakewood, CA
,
Long Beach, CA
,
Signal Hill, CA
,
Wilmington, CA
,
Los Angeles, CA
and
Orange County, CA
.