RESERVE ONLINE IN MINUTES
RESERVE ONLINE IN MINUTES
Save 50% see how
No Truck Needed see why
No Heavy Lifting we can help load or move
200+ 5-STAR
REVIEWS
A+ BBB
RATING
LOWEST PRICE
GUARANTEE
Box-n-Go Storage & Moving - as Easy as 1-2-3
1
We Deliver
2
We Pick Up
3
We Store or Move
Store on your driveway or inside our secure facility. Load/unload only once. Ground level access.
I want to:
Are you a student?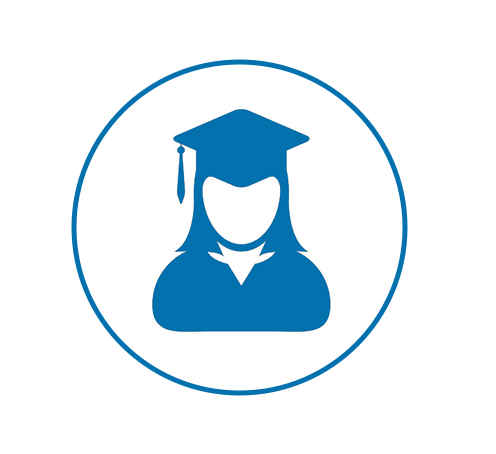 Available Sizes
Box-n-Go - XXL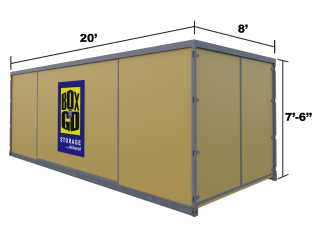 20' Container – all weather.
Perfect for 3-bedroom residence.
5-7 rooms, furniture, appliances, etc.
Learn More
Box-n-Go - XL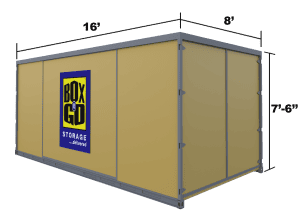 16' Container – all weather.
Perfect for 2-bedroom residence.
3-5 rooms, furniture, appliances, etc.
Learn More
Box-n-Go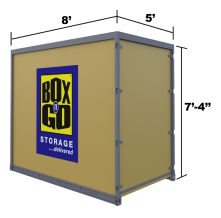 8' Container – all weather.
Modular – works for any need.
Each fits 1-1.5 rooms.
Learn More
I want to:
Are you a student?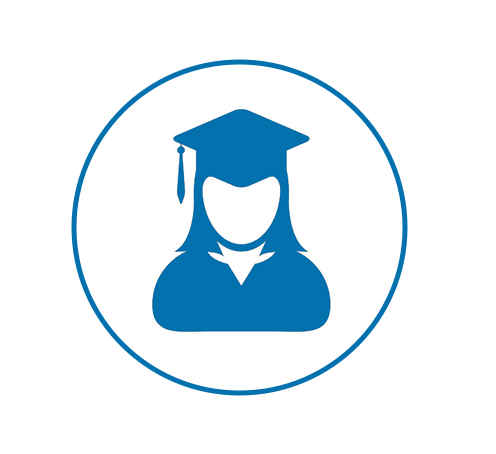 See How Our Services Can Work for You
I want to:
Are you a student?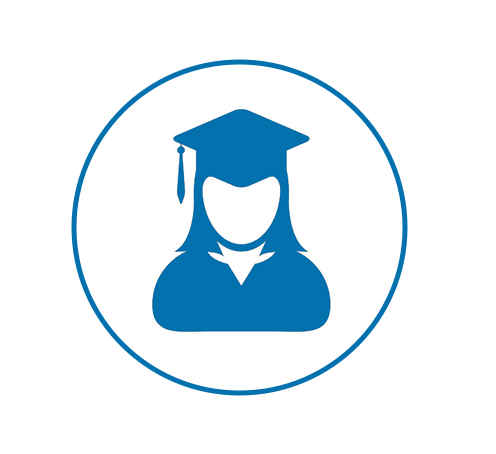 Our Services
Personal & Business Storage
Student Storage
Local & Nationwide Moving
Packing & Loading Help
Moving Boxes & Supplies
Do not see what you are looking for?
What Our Customers Think
I want to:
Are you a student?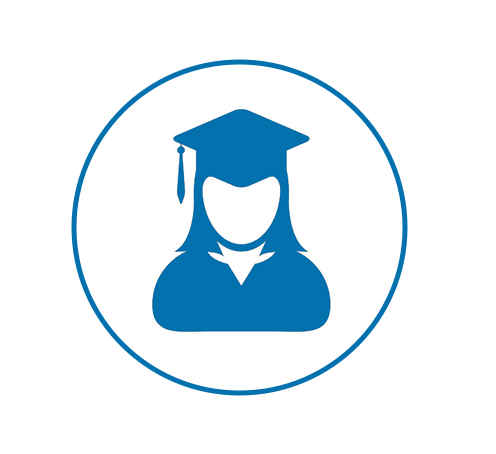 Why Box-n-Go? Here is Our Promise:
We are dedicated to deliver the best solution for almost any storage & moving need, with no gimmicks or hidden costs:
No truck to rent. We deliver storage to you!
Load/Unload only once.
Pay only for space you use.
Secure, climate-friendly facility.
Drive-up access
No Truck to rent…EVER!
Save money and time.
Reduce the risk of accidents and injuries.
No need to pay for gas, insurance & mileage!
Load ONCE Storage Solution!
You only need to load your belongings once!
No need to load and unload it all again into a storage unit.
All containers come with easy ground level access!
Pay Only for the Space You Use!


(if storing at our facility)
No not need to guess on how much space you actually need.
Order an extra 8' x 5' unit. Do not use it – do not pay for it.
Secure, Climate-Friendly Facility!
Highest degree of security and protection.
Our 8' x 5' units are breatheable – no mold or mildew.
No funky smell when your belongings return.
EASY Drive-Up Access!


(if storing at our facility)
Access your units at ground level.
No elevators, ramps, stairs to climb.
Schedule access appointment & drive straight to your units.
I want to:
Are you a student?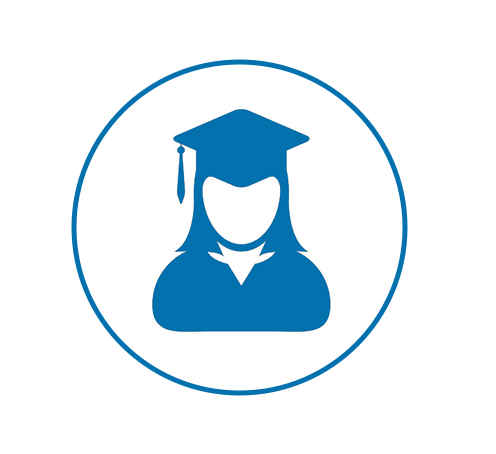 Self Storage in Cerritos, CA
Have you ever thought to yourself: I have too much stuff? Perhaps you even thought about having a yard sale or donating some of your belongings. However, you just can't seem to let go of some of your favorite things. You may be wondering how can I keep all of my favorite things while I continue to buy new things? Well, have you ever considered searching for Cerritos storage units? Yes, it's true—you can use a storage facility near Cerritos, CA even if you are not moving. If you just can't seem to part with your favorite things and have nowhere to put them, store them! So what can you store?
Items That You Can Store in a Self-Storage Facility in Cerritos, CA
Art supplies
Are you a creative type who just cannot get enough of drawing some of your favorite inspirations? While your creativity continues to flow, your house continues to become cluttered. There's no doubt that the canvases you paint are beautiful. However, your home is turning more into a museum than your private sanctuary where you can relax. So, instead of storing your masterpieces in a closet, store them inside safe and secure storage units near Cerritos, CA
Gym equipment
Whether you made a New Year's resolution or you saw the latest gadget on TV, your home gym is piling up. You have stationary bikes, barbells, rebounders, and more. Your home is turning into a mini gym instead of a place to relax. You paid a huge chunk of money for all your gym equipment and you just can't seem to let go. Maybe you will get a bigger space and finally have the home gym of your dreams. But now, it's time to search for storage units in Cerritos where you can store your gym equipment.
Videos/CDs
We get it. You love movies, music, and anything that can be recorded. You have records under your bed, in your closets, and even your kitchen shelves. When your friends come over, they don't know if they are in your home or at a record store. Instead of finding empty spaces in your home, why don't you search for storage units in Cerritos? Whether you have 100 records or 1,000 records, you can be assured that when you search for storage facilities in Cerritos, we got you covered!
Furniture
If you love to change your decor when the seasons change, a Cerritos storage facility may be just what you need. Who says you have to donate or throw away your furniture? Maybe you want to have a winter white couch during the summer. And a nice chocolate brown sofa during the winter. When you search for storage units in Cerritos, CA, you will be relieved to discover that renting them is affordable.
Books
Are you a bookworm? If so, you probably have a ton of books that you love to read. While there's iPads, iPhones, and Kindles, you still prefer the smell of glue on a fresh new book. You just can't get enough books in your life. However, there's no number of bookcases that you buy that can store your book library. Storage locations in Cerritos can provide the perfect solution.
Jewelry
Whether you have purchased it on your own or received it from friends, you love your jewelry. And you would do anything to make sure it is in perfect condition at all times. Now, you have to leave, and you want to put your precious possessions into storage units. Yes, it's possible to leave your jewelry at home. However, you will likely feel that it will be safer in a secure self-storage center in your area.
Take photos
If you have a lot of jewelry, it can be hard to keep up with all you diamond rings, necklaces, and bracelets. This is why it's important to take photos of every piece of jewelry that you may have. This way if a piece ends up missing or damaged while in the storage facility, you can have proof to support your insurance claim.
Categorize
While it may be tempting to throw all your jewelry in one box, it may be a simpler solution to place your jewelry in different boxes. For example, place all necklaces together, all bracelets together, and so forth. If you really want to get ultra-specific, you can place all silver jewelry with silver, gold with gold—you get the point. This way when you are ready to retrieve your jewelry from your self-storage units in Cerritos, CA, you will have an easy time finding the jewelry of your choice.
Check for insurance
Whether you have insurance from your Cerritos storage locker, or your own insurance, you want to make sure that your jewelry is covered and protected at all times. It's imperative that you take proactive measures to protect your jewelry while you place it in a storage unit.
Inquire about access to your Cerritos storage units
When you are searching for self-storage facilities, you want to make sure they offer quick and easy access to your belongings. There is a misconception that once you place your items in storage you will have no access to them. This is not true. With Box-n-Go storage in Cerritos, you can have access to your jewelry and other items any time you need them. Simply give our office in Cerritos a call and let us know that you would like to retrieve your items from our warehouse. Search for Box-n-Go storage in 90703 and rent one of our low-cost portable storage units in Cerritos, CA today!
Contact Box-n-Go to Reserve Storage Units in Cerritos, CA
It doesn't matter if you are selling books or art supplies, we will meet your needs! We offer affordable, reliable, easy storage solutions for any size and any budget. Give us a call today and discover why many residents stop searching for other self-storage facilities when they find us! Don't forget to follow our moving and storage services on social media! Whether you are storing jewelry, furniture, business documents, or any household items, you can rest assured that Box-n-Go will provide you with affordable self-storage solutions in Cerritos that match your budget. Call Box-n-Go self storage in Cerritos and ask about our long-term and short-term storage rental rates today!
Compare Box-n-Go to Other Options Before You Rent Self-Storage Units
With our affordable self-storage unit prices in Cerritos, Box-n-Go offers some of the best values in the area. However, do not just take our word for it. Compare us to the competition. Ask questions. Look not only at the price, but many other factors. Will you need to rent a truck? If so, this means you will handle all your items twice. With Box-n-Go you load/unload only once. We do not force you to buy additional insurance. Quite the opposite. We offer FREE limited protection coverage. We also do not charge you for the ground-level access and loading. See for yourself:
Extra Space Storage Cerritos – 10753 Artesia Blvd, Cerritos, CA 90703
Public Storage Cerritos – 11635 Artesia Blvd, Artesia, CA 90701
Cerritos Self Storage – 16515 Valley View Ave, Cerritos, CA 90703
US Storage Cerritos – 16015 Piuma Ave, Cerritos, CA 90703
Great Value Storage – 17900 Crusader Ave, Cerritos, CA 90703
Public Storage – 3752 W Cerritos Ave, Los Alamitos, CA 90720
Box-n-Go
provides self-storage units to the following ZIP Codes in Cerritos, CA: 90623, 90638, 90701, 90703. Find a Cerritos portable storage unit near you! In addition, Box-n-Go's convenient and affordable self-storage services are also available in the following neighboring cities:
Artesia, CA
,
Bellflower, CA
,
Belmont Shore, CA
,
Buena Park, CA
,
Carson, CA
,
Harbor City, CA
,
Hawaiian Gardens, CA
,
Lakewood, CA
,
La Palma, CA
,
Long Beach, CA
,
Norwalk, CA
,
Signal Hill, CA
,
Wilmington, CA
,
Los Angeles, CA
, and
Orange County, CA
.