RESERVE ONLINE IN MINUTES
RESERVE ONLINE IN MINUTES
Save 50% see how
No Truck Needed see why
No Heavy Lifting we can help load or move
200+ 5-STAR
REVIEWS
A+ BBB
RATING
LOWEST PRICE
GUARANTEE
Box-n-Go Storage & Moving - as Easy as 1-2-3
1
We Deliver
2
We Pick Up
3
We Store or Move
Store on your driveway or inside our secure facility. Load/unload only once. Ground level access.
I want to:
Are you a student?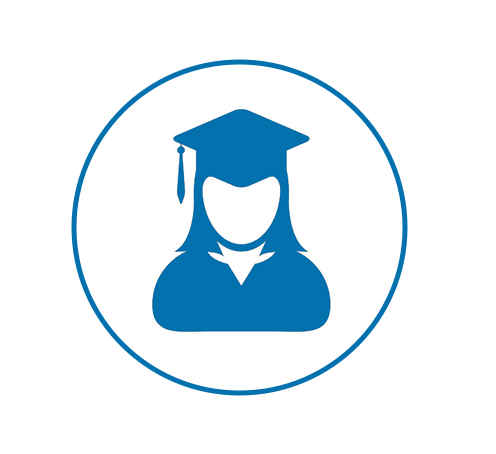 Available Sizes
Box-n-Go - XXL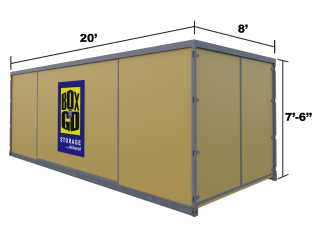 20' Container – all weather.
Perfect for 3-bedroom residence.
5-7 rooms, furniture, appliances, etc.
Learn More
Box-n-Go - XL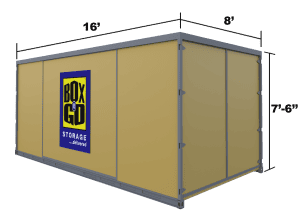 16' Container – all weather.
Perfect for 2-bedroom residence.
3-5 rooms, furniture, appliances, etc.
Learn More
Box-n-Go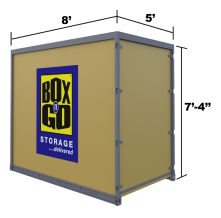 8' Container – all weather.
Modular – works for any need.
Each fits 1-1.5 rooms.
Learn More
I want to:
Are you a student?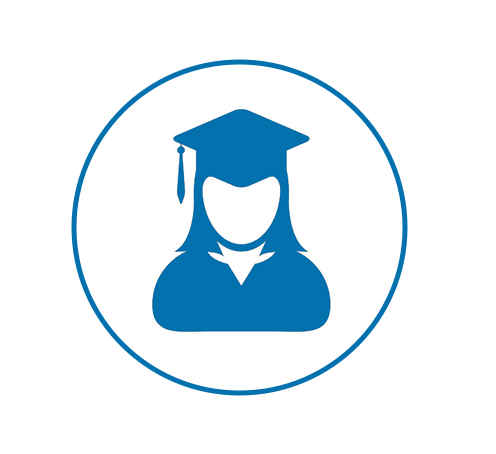 See How Our Services Can Work for You
I want to:
Are you a student?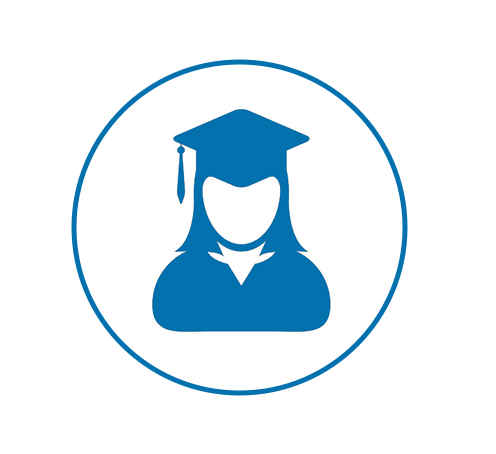 Our Services
Personal & Business Storage
Student Storage
Local & Nationwide Moving
Packing & Loading Help
Moving Boxes & Supplies
Do not see what you are looking for?
What Our Customers Think
I want to:
Are you a student?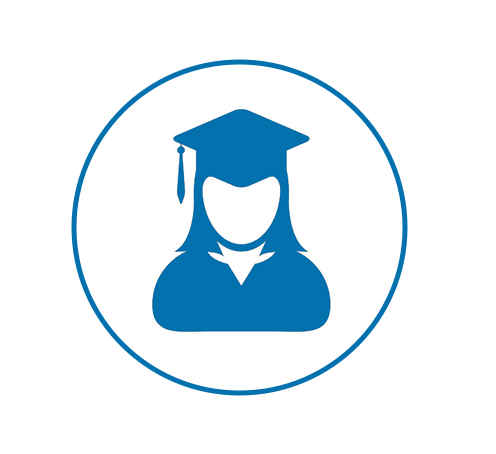 Why Box-n-Go? Here is Our Promise:
We are dedicated to deliver the best solution for almost any storage & moving need, with no gimmicks or hidden costs:
No truck to rent. We deliver storage to you!
Load/Unload only once.
Pay only for space you use.
Secure, climate-friendly facility.
Drive-up access
No Truck to rent…EVER!
Save money and time.
Reduce the risk of accidents and injuries.
No need to pay for gas, insurance & mileage!
Load ONCE Storage Solution!
You only need to load your belongings once!
No need to load and unload it all again into a storage unit.
All containers come with easy ground level access!
Pay Only for the Space You Use!


(if storing at our facility)
No not need to guess on how much space you actually need.
Order an extra 8' x 5' unit. Do not use it – do not pay for it.
Secure, Climate-Friendly Facility!
Highest degree of security and protection.
Our 8' x 5' units are breatheable – no mold or mildew.
No funky smell when your belongings return.
EASY Drive-Up Access!


(if storing at our facility)
Access your units at ground level.
No elevators, ramps, stairs to climb.
Schedule access appointment & drive straight to your units.
I want to:
Are you a student?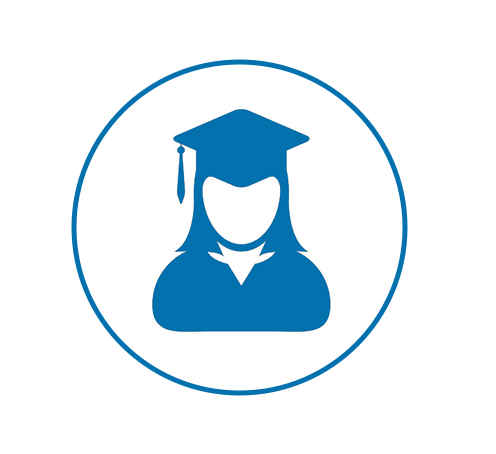 Self Storage Solutions in Wilmington, CA
Are you looking for storage Wilmington CA?  As a homeowner, one of the biggest challenges is dealing with clutter. The funny thing is that all the junk seems to sneak up on you. One moment your Wilmington, CA home is a spacious gem and the next you cannot seem to move without knocking something over. The junk is usually stuff that, over the time, becomes less useful for you and your family. But it is in too good of a condition to throw away. It could be that old carpet that you replaced while redecorating. Or it could be a bike and some toys that your kids simply outgrew. In such a situation, you need to get self storage unit Wilmington CA for storing them. To help you, below are 5 simple tips for dealing with this junk.
Self storage Wilmington CA, CA and 4 other ways to get rid of clutter
Recycle or Repurpose
If you are up for some DIY fun, this is one of the best ways to deal with junk in your home. In this case, all you need is some imagination and a little help from online DIY guides. You could turn those old car tires into a small kitchen herb garden. You could turn your old t-shirts into a nice quilt with some sentimental value. Or you could repurpose your kids' old toys to make some piece of art. That way, you get to make something new out of old junk without having to let go of all those fun and fond memories.
Donate
This is a great way to give back to the community. It is especially useful if you have items in fairly good condition that you are sure you will not need again in future. It could be old clothes or kids toys or whatever else. Donating the items to charity is a quick, easy yet seriously fulfilling solution.
Get rid of it
There are some forms of junk that no amount of DIY glue could ever salvage. The damage and shabby state also rule out donation as a possible solution. In this case, you might just have to bite the bullet and take the junk to the trash. This is hard especially for items that may have sentimental value to you and your family. But a time might come where you will have to let go and prepare yourself to make new memories.
Yard sales
One man's trash is another man's treasure, right? This is a win-win situation for you as the homeowner. You get to rid yourself of all that old junk while earning a little extra cash. In this case, all you need is a nice Saturday afternoon, some sticky notes and a sign that says yard sales.
Use storage units near Wilmington CA
Investing in storage units near Wilmington, CA is a great idea if you want to temporarily get rid of items that you might need again in future. Take the example of your kids' toys. If you plan on having other children in the future, these storage units come in handy as they allow you to store them safely until their services are required again. It's time for you to invest in self storage Wilmington CA.
Find  Storage units space Wilmington CA or  storage units in Wilmington ca
Of all the solutions highlighted above, it goes without saying that storage units in Wilmington, CA are the best way to deal with all that extra clutter. The key benefits of storage units in Wilmington ca have already been highlighted above. In addition to your children's old toys, below are a few other things you could keep in your storage unit space Wilmington CA.
Extra home accessories including furniture
DIY tools for everything from gardening to home repair.
Large home maintenance equipment including things like lawn mowers, pool cleaners, carpet cleaners and many others.
Books, old newspapers, and other documents.
Old electronics.
Heirlooms whether it is a family photo book or classic collectibles.
Wondering what self storage Wilmington CA has to do with starting a business?  Starting a business in Wilmington, as with any other place on earth, is always a risk. You never know whether it will work out or flop. You do not know if your target audience will respond as expected or totally ice you out. However, it is this risk that makes it all worth it when all your hard work pays off. Starting your business in Wilmington, CA can be a little nerve wrecking. It is not exactly the most lively or overpopulated of towns. This means that as you choose your business you need to find something that will appeal to the small community for the sake of success. To make your start easier, below are 4 tips that could come in handy.
4 must-haves before starting a business and searching for storage units near 90744
This applies to businesses everywhere not just in Wilmington. A great business idea is important as it basically sells itself. In this case, it is important to consider the rule of supply and demand. You need to find something that the people need and do not have access to or enough of. This means that some degree of creativity and uniqueness is needed to find your specific niche. Once you have done this, all you have to do is to come up with a killer business plan and you are good to go.
An understanding of your Wilmington clientele
Another important thing that every starting entrepreneur needs to do is to understand their market. In Wilmington, CA, in particular, you have to understand your target in order to ensure that you deliver what they actually want. It could be that you are targeting teenagers with your youth fashion boutique or an older crowd with something like a classy restaurant. Whatever the case, ensure that you understand their needs, preferences and spending patterns to better prepare your business.
Permits and licenses
In order to operate a business legally in Wilmington, CA, you will need to be licensed. Therefore, it is very important to attend to this as soon as you have your idea and business plan all set up. Special permits might also come in handy with different businesses especially those involving things like food, home maintenance, and repair or healthcare. Don't forget to search for the best storage facilities in 90744. Personal storage near 90744 Finally, what every business person in Wilmington, CA needs to do is to invest in the best personal storage 90744 or storage near 90744  area code has to offer. Below is a bit more about these storage services and what why they are so important to you as an entrepreneur.
What you can expect from having personal storage 90744
There are many storage units near 90744 which is the area code for Wilmington, CA. All these offer clients with extra space to store all sorts of things from personal items to business resources. As a business person, below are a few things that you might want to store in these storage facilities.
Raw materials for your business. This could be anything from art supplies for a gallery to food and spices for a restaurant.
Cleaning and maintenance equipment.
Extra furniture.
Occasional facilities. These include things like tents and stands that your business only uses once in a while.
You could also use your storage near 90744 for new and old stock
Wondering what you can expect from our
storage
facility? See what some of our happy clients had to say by clicking on the word storage! Call Box-n-Go for all your moving and storage needs today!
4 Reasons To Consider Moving To Wilmington, CA
Many people search for Self Storage Wilmington CA because they are moving. Moving is one of those life decisions you cannot afford to take lightly. It could be that you are moving alone to a new city to get a fresh start. Or maybe you are moving your family from one part of town to another to chase new opportunities. Whatever the case, it is important to take your time deciding where you are going. One place you will probably never go wrong choosing is Wilmington, California. This neighborhood is the perfect balance between calm and lively. Making it perfect for all types of personalities. Below are a few reasons you might want to consider moving to Wilmington, CA. There are many options for self storage in Wilmington CA. Here are some pointers.
Search for storage units in Wilmington CA and discover Why you might want to start your life in Wilmington
There is a lot to see and do
If you are an outdoors type of personality, then Wilmington has a lot to offer you. There are numerous parks and recreations centers all around the neighborhood. These feature everything from pools and indoor basketball courts to picnic sites and walking trails. If you want to explore the nightlife, there are several interesting restaurants, bars, and galleries for you to check out nearby. Finally, you get to kick back and enjoy some retail therapy or simply stock up on supplies with the many shops available in and around the area.
It has a great school district
This is especially important to consider if you have children. The school district has 14 schools which means that you have a lot in terms of variety to choose from. There are also other numerous student-oriented facilities with the Public Library being one of the most important of these.
It has great and affordable real estate
Another reason you might want to move to Wilmington, CA is for the real estate. In this case, you get to enjoy variety and high-quality architecture at some pretty decent prices. It is not the cheapest in the country or anything like that but it is definitely worth considering if you are looking to be a homeowner.
It is nice and quiet
Wilmington is a nice place to move to if you are simply tired of all the noise and hassle of busy towns and cities. It is quiet and calm yet not boring which makes it a great option. Wondering why many search for self storage in Wilmington ca?
How searching for Self Storage Wilmington CA will make your move easier
With all this to look forward to, you should be excited about the idea of moving to Wilmington. But what will you do with all your extra stuff as you settle in? The answer is simple; get the best self storage Wilmington CA has to offer. These storage units allow you to store pretty much anything and everything that you may not have space for at home or in your business. Some of the things that you can store in self storage in Wilmington ca include:
Extra house furniture.
Old clothes.
Old toys your kids don't use anymore.
Sports equipment for your kids.
Tools and resources for your business.
You finally found the perfect  Storage in Wilmington CA
After all is said and done, this neighborhood is without a doubt somewhere worth considering if you want to move. The storage in Wilmington CA also allows you to settle down at your own pace without having to worry about clutter in your home. So, learn more about the area, consider your options and you should be able to make a choice that you will not regret.  Call Box-n-Go Storage to discover all of your options!
Discover why many residents search for storage units space Wilmington ca or storage units near Wilmington ca and choose us!
When it comes to choosing storage units near Wilmington ca, you want to make sure the storage facility is safe, affordable and convenient! That's why many of our clients stop their search for storage units in Wilmington CA once the find us! But don't take our word for it see all our reviews for our
storage
facilities on social media! If you are searching for storage near me Wilmington CA give one of our storage specialists a call today to discuss your options! Hear what some of our happy storage clients have to say about our self storage in Wilmington CA!
Compare Box-n-Go to Other Options
There are storage facilities all around you. It is not that easy to choose the best option for your needs. We recommend you to take a drive and check out some of the below listed facilities. See how they compare to Box-n-Go:
Public Storage Wilmington CA – 501 Pacific Coast Hwy, Wilmington, CA 90744
Extra Space Storage Wilmington CA – 1251 W Pacific Coast Hwy, Wilmington, CA 90744
US Storage Centers – 21640 S Wilmington Ave
American Portable Storage – 2400 E Pacific Coast Hwy, Wilmington, CA 90744
In addition, Box-n-Go's convenient and affordable self storage services are also available in the following neighboring cities:
Artesia, CA
,
Belmont Shore, CA
, 
Carson, CA
,
Cerritos, CA
,
Harbor City, CA
, 
Hawaiian Gardens, CA
,
Lakewood, CA
,
Long Beach, CA
,
Signal Hill, CA
,
Los Angeles, CA
and
Orange County, CA
.