RESERVE ONLINE IN MINUTES
RESERVE ONLINE IN MINUTES
Save 50% see how
No Truck Needed see why
No Heavy Lifting we can help load or move
200+ 5-STAR
REVIEWS
A+ BBB
RATING
LOWEST PRICE
GUARANTEE
Box-n-Go Storage & Moving - as Easy as 1-2-3
1
We Deliver
2
We Pick Up
3
We Store or Move
Store on your driveway or inside our secure facility. Load/unload only once. Ground level access.
I want to:
Are you a student?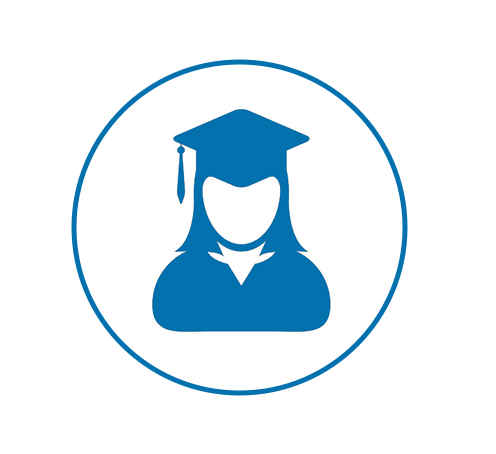 Available Sizes
Box-n-Go - XXL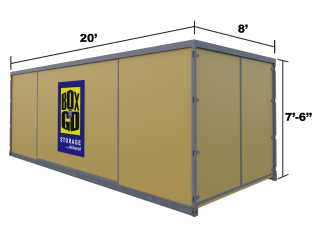 20' Container – all weather.
Perfect for 3-bedroom residence.
5-7 rooms, furniture, appliances, etc.
Learn More
Box-n-Go - XL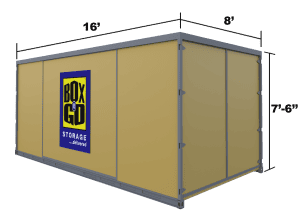 16' Container – all weather.
Perfect for 2-bedroom residence.
3-5 rooms, furniture, appliances, etc.
Learn More
Box-n-Go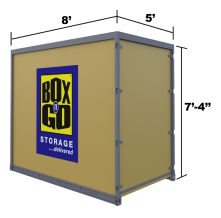 8' Container – all weather.
Modular – works for any need.
Each fits 1-1.5 rooms.
Learn More
I want to:
Are you a student?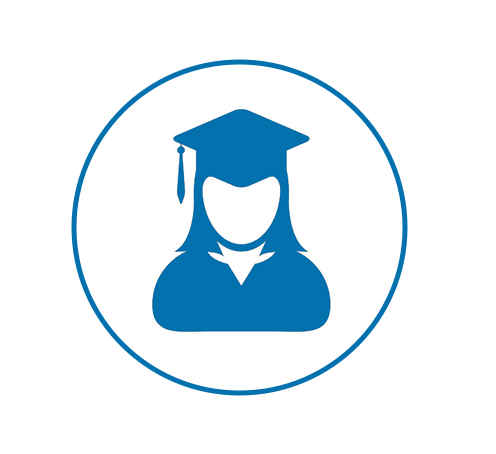 See How Our Services Can Work for You
I want to:
Are you a student?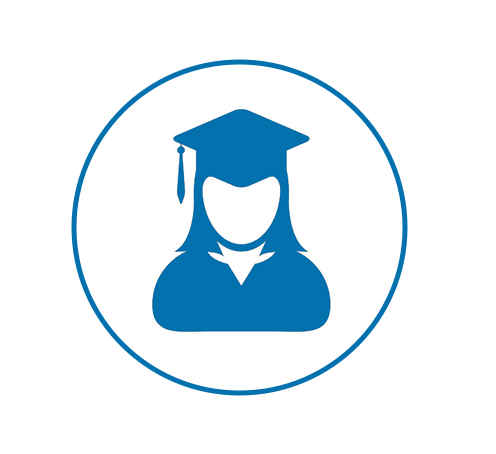 Our Services
Personal & Business Storage
Student Storage
Local & Nationwide Moving
Packing & Loading Help
Moving Boxes & Supplies
Do not see what you are looking for?
What Our Customers Think
I want to:
Are you a student?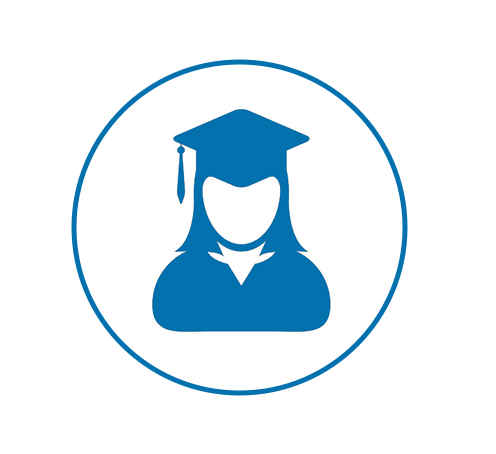 Why Box-n-Go? Here is Our Promise:
We are dedicated to deliver the best solution for almost any storage & moving need, with no gimmicks or hidden costs:
No truck to rent. We deliver storage to you!
Load/Unload only once.
Pay only for space you use.
Secure, climate-friendly facility.
Drive-up access
No Truck to rent…EVER!
Save money and time.
Reduce the risk of accidents and injuries.
No need to pay for gas, insurance & mileage!
Load ONCE Storage Solution!
You only need to load your belongings once!
No need to load and unload it all again into a storage unit.
All containers come with easy ground level access!
Pay Only for the Space You Use!


(if storing at our facility)
No not need to guess on how much space you actually need.
Order an extra 8' x 5' unit. Do not use it – do not pay for it.
Secure, Climate-Friendly Facility!
Highest degree of security and protection.
Our 8' x 5' units are breatheable – no mold or mildew.
No funky smell when your belongings return.
EASY Drive-Up Access!


(if storing at our facility)
Access your units at ground level.
No elevators, ramps, stairs to climb.
Schedule access appointment & drive straight to your units.
I want to:
Are you a student?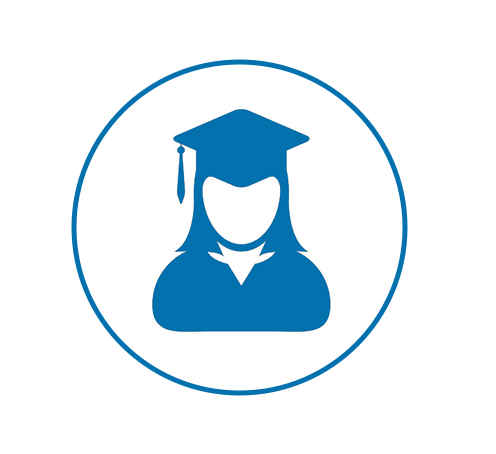 Self Storage in Signal Hill, CA 90755
One of the biggest achievements in a person's life is when they're capable enough to renovate their house. After all, a house is probably one of the most important aspects of life, family and a happy household. There is so much meaning attached to houses. That is why people make sure to take care of every little detail about it. So, when you are thinking of sorting the detail like storing, you must get in touch with Signal Hill storage. Since years, storage units in Signal Hill has been providing the people with the best most professional assistance. Are you looking for Signal Hill storage facilities? Read on to know more about public storage Signal Hill and other options available. One of the details that people often leave till the last moment is how they'll handle the stuff in their house. It is not just true when renovating your house. When you plan on moving or temporarily shifting away from your original house, it is necessary too. In the midst of all this, the one constant thing is what will happen to the items in your house. For this reason, you must start looking at the various options that are available to you.
Choose Box-n-Go for storage units in Signal Hill
Lucky for you, there is Box-n-Go Storage offering storage units in Signal Hill services! Though our service is definitely not free, we surely offer one of the best things in life! The most convenient storage service around! We deliver a storage unit straight to your home or business, thus making it easier for you to store items in the safest way possible. Box-n-Go Storage wants to provide the best storage service to you, in Signal Hill or any place else. We want to build a strong relationship with all our customers. We know that each and everyone one of our Signal Hill storage customers (and potential ones) have their own reasons as to why they need to approach Box-n-Go Storage for storage. Some need it for moving to a new home; while others simply need a place to store all their belongings while sorting out a very complicated divorce situation. No matter what your situation is, Box-n-Go Storage cares. It doesn't matter where you are from, or what your social status is.
Convenient Storage Option with storage units in Signal Hill
Box-n-Go Storage caters to everyone who wants to experience the best self storage Signal Hill CA. Everyday there are thousands of people all over the world who are looking to move to a new home. There are those who are also in search of a new office to transfer to. Sadly, we can't offer our service to the whole world! But once again, lucky for you, Box-n-Go can provide you with convenient and affordable storage services. There have been so many calls from Signal Hill in the past few months regarding our service. Some are unsure whether our service is worth it. Honestly, IT REALLY IS! We have the most efficient and convenient Signal Hill storage units near 90755 service in Southern California. Read their customer reviews on Yelp or on their website. Box-n-Go storage offers the best values that will surely blow your mind. Not only does our service is priced competitively; it also gives you so much more than what you paid for. Where can you find a storage service that literally BRINGS the whole storage service to you in Signal Hill? You don't even need to go to our facility if you don't want to. Box-n-Go gives you the luxury of having the whole experience brought to you. Amazing isn't it? Can you find any other Signal Hill storage 90755 service that does that? It's better to look no further; you already found Box-n-Go Storage!
Tips to Make Storing Items a Smooth Experience
When you are looking for Signal Hill storage, 
Box-n-Go Storage
provides innovative mobile storage units.  They are delivered to any address in Signal Hill.  Storage containers come in a standard size of 5 x 7 x 8 feet.   To get the most when using mobile storage the following tips will ensure a pain free experience:
Keep any items you need access to frequently at the front of your unit you will save time when you need to retrieve them.
As you pack and load your containers, make a simple plan that again to make it easier to find your possessions.
Protect your furniture with fabric covers as plastic can sweat.
Make the most efficient use of space by stacking to the full height of the unit.
Keep the heaviest boxes on the bottom of piles.
Use your cupboards, drawers and refrigerator to store things like linens, books or CDs.
Wedge the door of any appliances open to prevent mold.
Leave a little airspace between the walls of your unit and your stored goods to give ventilation.
Always drain any fuel powered items when  storing such as a lawnmower to prevent odors and any possible fire risk.
Signal Hill storage Options
Storage units in Signal Hill CA are the best option you could opt for when thinking of where to store your household items while you renovate or are temporarily away. Not only are self storage the best in terms of security and reliability, they have something to cater to the special demands of everyone involved. This makes them an ideal option to utilize. However, deciding that you need self storage is just the start, you should be aware of the various kinds of Signal Hill self storage that you have at your disposal and choose the best one according to your needs. So, here are the best Signal Hill self storage options that you can choose from:
Outdoor Signal Hill Self Storage
This is probably the best option that will fulfill most the requirements you can have from Signal Hill storage. Because of their vast size and plentiful space, they're used most of times to store vehicles, caravans, machinery and in some cases, even boats. The built of self storage makes them a popular option among many homeowners. As far as Signal Hill storage go, outdoor self storage is built to endure any kind of weather. These storage solutions are the best option for those who plan to place items like electronics, important documents or any other valuables in them. There are numerous other options that are served by these Signal Hill storage too. They include dividing walls as well as a roof with wire. All these features have been specifically added to ensure that these Signal Hill storage facilities can cater to all sorts of demands. These kinds of Signal Hill storage facilities are usually the preference of people who plan to store large items or need a large amount of space for their items. Are you planning to store some expensive machinery? Then these Signal Hill storage facilities have an added option of customizing the Signal Hill self storage facility. It keeps the machine in ideal condition and you don't have to worry about it. It is particularly helpful for people who want the option to simply drive into the Signal Hill storage facilities and unload or load their items and get going. However, do you want to use it to store only smaller or less expensive items? If yes, then this is not the best option. These storage facilities are perfect for storing larger and more expensive items.
Signal Hill Storage Facilities
As you may have probably guessed, this is the best option for those who want to use public storage Signal Hill and ensure that their items are placed inside a secure building. As the name suggests, these indoor self storage options generally offer indoor storage units which you can access anytime you want and ensure that all your items are safe. There's no limit to how many Signal Hill self storage units you can rent. All of these units will have the state-of-the-art surveillance systems as well as things like remote controlled gates and doors. This kind of storage units in Signal Hill often has monitored climate control. Many public storage Signal Hill storage facilities can also customize temperatures throughout your storage unit. This ensures that your precious items don't suffer from damage in any way. These indoor self storage facilities will offer you the access to both ground-level as well as upper-level access. A lot of people who use these public storage Signal Hill prefer the ground-level. They opt for the added security and better customization options. But it is a lot more expensive than the upper-level. People who are only using these public storage Signal Hill to store their items for a long period, prefer the upper level. Thus, they won't access their stuff regularly.
Mobile self-storage
This is a relatively new option that has begun gaining popularity in recent years. Not too many of storage facilities offer this service, however. This option gives the customers the best of both worlds as it combines the freedom to choose how they want to store their belongings. Box-n-Go Signal Hill storage service generally offer this to customers in the form of the storage containers or units. Facilities can store these containers on the customer's own property for as long as they need it, or indoors in a high security warehouse. Both long term and short-term storage requirements. if you'd like to rent the best self storage services, then contact Box-n-Go Storage here. With Box-n-Go option, the climate control is no longer a concern.
Packing Tips for Storage Units 90755
Following these packing tips will save you time and money in the long run. By packing well, your items will be more secure and store better saving space.
Use all available space to store smaller items. For instance, spaces inside dresser drawers or appliances can be used to pack towels, linens or smaller fragile items.
Pack lamps and lampshades in individual boxes using clothing or packing paper for padding to fill up all the space inside each box.
Pad mirrors and framed paintings with paper or padded paper then place them inside specially made thicker boxes. They should be on edge, not flat.
Be sure that boxes are no heavier than about forty pounds.
Use special wardrobe boxes to hang clothing and other items that need to be crease free.
Disassemble as many items as possible to save space and pack better.
Remove legs from tables if possible.
Disassemble bed frames and tie them together with tape or twine,
Keep the fixings with them by placing them in bags and securing them with tape to the item.
If it is not possible to remove legs, wrap them with bubble wrap.
Secure all movable parts before packing.
For professional assistance regarding your storage options, get in touch with Box-n-Go today.
Compare Box-n-Go to Other Options
Before you decide, we urge you to drive by the below listed facilities and compare them to Box-n-Go:
Signal Hill Self Storage – 2901 Pacific Coast Hwy #1633, Signal Hill, CA 90755
Public Storage Signal Hill – 2506 Atlantic Ave
Extra Space Storage Signal Hill – 2101 E Carson St
In addition,
Box-n-Go
's convenient and affordable self storage services are also available in the following neighboring cities:
Artesia, CA
,
Belmont Shore, CA
, 
Carson, CA
,
Cerritos, CA
,
Harbor City, CA
, 
Hawaiian Gardens, CA
,
Lakewood, CA
,
Long Beach, CA
,
Wilmington, CA
,
Los Angeles, CA
and
Orange County, CA
.