RESERVE ONLINE IN MINUTES
RESERVE ONLINE IN MINUTES
Save 50% see how
No Truck Needed see why
No Heavy Lifting we can help load or move
200+ 5-STAR
REVIEWS
A+ BBB
RATING
LOWEST PRICE
GUARANTEE
Box-n-Go Storage & Moving - as Easy as 1-2-3
1
We Deliver
2
We Pick Up
3
We Store or Move
Store on your driveway or inside our secure facility. Load/unload only once. Ground level access.
I want to:
Are you a student?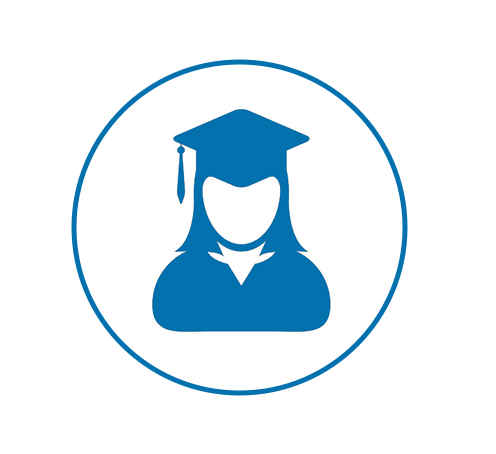 Available Sizes
Box-n-Go - XXL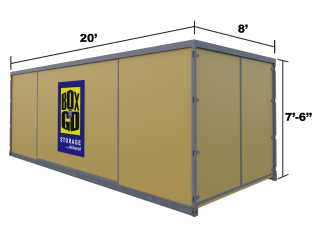 20' Container – all weather.
Perfect for 3-bedroom residence.
5-7 rooms, furniture, appliances, etc.
Learn More
Box-n-Go - XL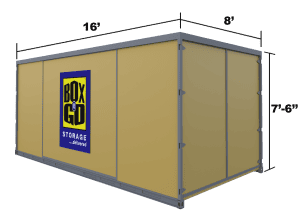 16' Container – all weather.
Perfect for 2-bedroom residence.
3-5 rooms, furniture, appliances, etc.
Learn More
Box-n-Go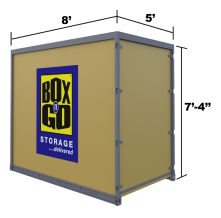 8' Container – all weather.
Modular – works for any need.
Each fits 1-1.5 rooms.
Learn More
I want to:
Are you a student?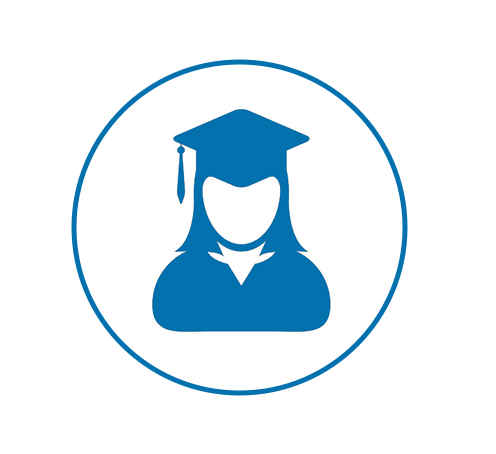 See How Our Services Can Work for You
I want to:
Are you a student?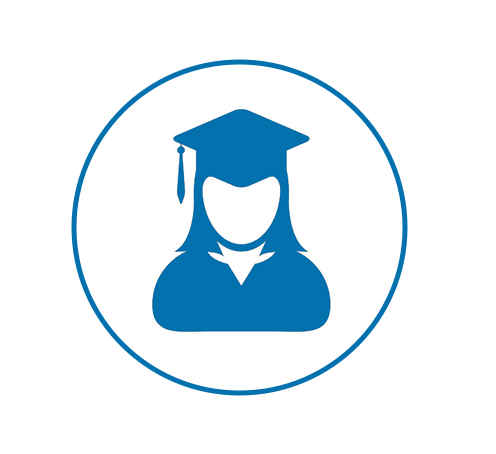 Our Services
Personal & Business Storage
Student Storage
Local & Nationwide Moving
Packing & Loading Help
Moving Boxes & Supplies
Do not see what you are looking for?
What Our Customers Think
I want to:
Are you a student?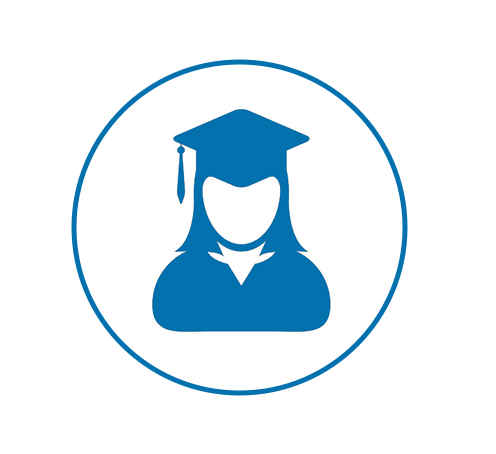 Why Box-n-Go? Here is Our Promise:
We are dedicated to deliver the best solution for almost any storage & moving need, with no gimmicks or hidden costs:
No truck to rent. We deliver storage to you!
Load/Unload only once.
Pay only for space you use.
Secure, climate-friendly facility.
Drive-up access
No Truck to rent…EVER!
Save money and time.
Reduce the risk of accidents and injuries.
No need to pay for gas, insurance & mileage!
Load ONCE Storage Solution!
You only need to load your belongings once!
No need to load and unload it all again into a storage unit.
All containers come with easy ground level access!
Pay Only for the Space You Use!


(if storing at our facility)
No not need to guess on how much space you actually need.
Order an extra 8' x 5' unit. Do not use it – do not pay for it.
Secure, Climate-Friendly Facility!
Highest degree of security and protection.
Our 8' x 5' units are breatheable – no mold or mildew.
No funky smell when your belongings return.
EASY Drive-Up Access!


(if storing at our facility)
Access your units at ground level.
No elevators, ramps, stairs to climb.
Schedule access appointment & drive straight to your units.
I want to:
Are you a student?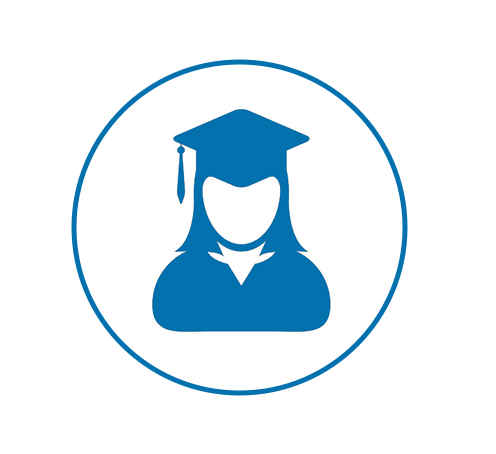 Self Storage Solutions in Carson, CA
Are you looking for self storage in Carson, CA? If yes, then you want to find affordable and convenient solutions. It's true that there are many cheap storage units out there. But not all of them are alike. Some offer a suite of amenities. Others offer limited access, however. Often other shortcomings as well. This is why it's important to search for a flexible self-storage facility. In Carson, CA or beyond that meets your needs.
Storage Units Near Carson, California – Considerations
The high demand for storage space is increasing every day. Local storage facilities know how to meet the dynamics of the challenges. All at a competitive price. There are many options available for you for Carson self storage, however. You can see storage units on just about every major street. Also, these days, they are not limited to just public storage anymore. There is also Box-n-Go with its mobile storage units. They are ideally engineered for on-demand mobile transportation.
Storage Units in Carson, CA for Additional Space
Storage companies can supply the perfect solution. They provide clients with much-needed additional space. Most of them are well equipped with storage units and parking spaces. But Box-n-Go is more advanced than others. Box-n-Go can drop off and pick up mini storage units at your home too. Only Box-n-Go has a system in place to meet our clients' needs and schedule. Additionally, we can move your belongings across town. Also across the country. And save you the trouble and cost of renting a truck along the way.
Box-n-Go – The Leading Carson Self-Storage Units Provider
We are one of the premier Carson storage facilities. It's easy to find us when you google "storage rental near me 90745". What sets us apart from others is our easy-to-use climate friendly storage units. We design the size of our units to allow easy accessibility. Reaching into the storage unit is also easy. Moreover, our Carson self-storage units are spacious. They are ideal storage places. However, you can get an added advantage of paying only for the storage units you use. You won't be charged for unused storage space. We guarantee maximum protection of our clients' belongings. Tghis is done with a state-of-the-art security system. Moreover, the wooden structure in the interior offers protection against mold. It also provides proper air circulation inside the storage units.
Cheap Storage Near 90745 – Convenient Storage Options
The possibilities with Box-n-Go Carson self storage are endless. We offer specific and customized solution for everyone's needs. As a business person or homeowner, you have access to excellent self-storage units. You can use them temporarily to keep your belongings and furniture safe. This may be while construction is underway. We are also always ready to load the items for you. Also we will keep them safe. And schedule the delivery the very moment a request comes through. Our work is efficient, instant, and flawless. We don't just meet our clients' demands. We go beyond their expectations and excel in them.
Affordable Self-Storage Services Near 90745
Are you a business owner looking for a Carson self-storage facility? We design our Carson storage facilities so that they can accommodate your inventory shipment. Also they will give you ample time to reconfigure your workplace. All without disrupting the day-to-day operations of your business, however. We offer convenient Carson storage units. All at very competitive prices. Tailored made for businesses that need room to grow. Simply pack your property and store it until you are ready for delivery.
How Our Cheap Storage Service Works
Our self-storage company in Carson provides a very efficient option for many. We deliver our units to your location. Then we give you ample time to load. We pick up the loaded storage unit. Then safely store it in our service center. There your units will reside until you request for return delivery. Also, upon request, we deliver the unit to the specified location. Again allow you ample time to offload.
You Will Get Premium. Yet Low-Cost Storage in Carson, CA
We pride ourselves on being the leading storage provider. Offering a wider array of services than other public storage options. Our team of seasoned and competent experts work with professionalism and integrity to meet our clients' storage needs. They are friendly. Also always available to answer any question. As well as to provide you with additional information. As a matter of fact, our storage solutions include:
On-site storage
Large and small storage units
Long-term storage
Temporary storage
Seasonal storage
Business storage
Residential storage and many more
People often compare our self-storage services to those offered by other storage companies in the area. Both options may have unique advantages, however. Hence, each will not be the best choice for all customers. We invite you to drive out to your local self-storage facility. Compare for yourself. Because you want to choose only what works best for you:
130 S Knott Ave, Carson, CA – Carson Public Storage
4880 E La Palma Ave, Carson, CA – Carson Public Storage
Public Storage Carson, CA 90745 – 1290 N Lakeview Ave, Carson, CA
Why search for Box-n-Go self storage Carson CA?
If you heard anything about
Box-n-Go
, you know that most people prefer using our innovative storage solutions. This is because of our affordability, convenience, and flexibility. At Box-n-Go, we strive to make your moving and storage experience as seamless as possible. Hence, our storage rentals offer a broad range of different amenities. All designed to make sure you are completely satisfied.
Flexible Storage Units Options by Box-n-Go
We have an option, for those planning to rent portable storage units. Option to help them with their self-storage needs. An option that should be considered is renting storage units from Box-n-Go. One of the leading Carson moving companies. Box-n-Go self-storage units come with very easy and convenient access. However, we ask for you to schedule an appointment. We will pull your storage units from inside the warehouse. And place them in a designated special access area. When you come, you will be able to drive up right to your storage units. This service is FREE to Box-n-Go customers. This service represents an incredible convenience. Because it is a drive-up access at no extra cost!
You can rely on our storage units for rent in Carson, CA, regardless of your moving and storage needs.
Whether you are moving out of town, making space for a new room. Or simply storing your favorite things. You can rest assured that Box-n-Go will provide you with the following:
Free and easy ground-level access
Quick and simple access to your items
Short-term as well as long-term self-storage solutions
Breathable self-storage units that prevent mold and mildew
Portable storage units. The ones that can be delivered to you in Carson or anywhere
Low monthly storage rental options
Flexible payment options
Select discounts for students, also military professionals
Safe and secure self-storage warehouse
Things to Check
You need to check the following items before storing them in your Carson personal storage units:
Important documents, such as address books. Airline tickets, car titles, checkbooks, and financial documents.
Valuables like cash, cell phones, jewelry, and keys (car, furniture, new home).
Irreplaceable items, like family photographs/photo albums. Also home videos, and insurance policies.
Computers and data such as laptop computers and computer data files/backups.
Items that require your attention like medical/dental records. New home documents, prescription medicine. Professional files/research projects and school records.
Intend to keep personal effects in our Carson self-storage facility? It is a good guideline to evaluate the items that you plan on storing away. Because some items are irreplaceable, if damaged or lost. In most cases, you will not need more than one or two boxes to keep them. We strongly recommend not storing these items in self storage. However, if you must store these, it is advisable to make copies of documents. Also, another solution that is ideal for documents is to scan them. Then store them on the internet through a "cloud storage" service like those offered by Google and Apple.
Search for cheap storage units in Carson. Rent a storage unit today!
Do not worry regardless if you need one storage unit or multiple storage units. Because you can relax knowing that Box-n-Go self storage has you covered. At Box-n-Go, we offer modular storage units. These units can hold a lot of your favorite things. Do you have large furniture? What about small memorabilia? Don't worry. We can provide you with safe, convenient, and flexible storage options at any time. Ready to place your valuables in a safe and secure storage unit? Then give us a call today! Call Box-n-Go Carson storage at 877-269-6461 and rent your storage unit today!
Compare Box-n-Go to your local self storage options
There numerous self storage options available to you. However, they are not all alike. Some charge administrative fees on move-in. Others require you to buy an additional insurance. This increases your monthly costs. Many facilities require 30-day notice to move out. Most charge you extra for the ground level access. Also, do not forget you will have to rent a truck. Load or unload twice. So we recommend you to do your homework before you choose. Drive by the below listed facilities. See what they are like. Compare them to Box-n-Go. Choose the service that works best for your needs:
Public Storage Carson CA 90745 – 1734 E Carson St, Carson, CA 90745
StorQuest Self Storage – 17106 S Avalon Blvd, Carson, CA 90746
US Storage Centers – 735 W Carson St
Storage Etc. Carson CA 90745 – 20501 S Main St, Carson, CA 90745
Alamo Carson Self Storage – 17324 S Broadway
Public Storage Near 90745 – 1421 E Del Amo Blvd, Carson, CA 90746
Extra Space Storage – 24950 S Main St, Carson, CA 90745
U-Haul Moving & Storage of Carson – 1930 E Vía Arado
Store For Less Self Storage – 1012 W Carson St
The Storage Company – 23529 S Figueroa St, Carson, CA 90745
US Storage Centers -21640 S Wilmington Ave, Carson, CA 90810
Public Storage Near Me 90745 – 16100 S Avalon Blvd
What Does Box-n-Go can help me with?
Once you see what's available from traditional storage places yiu can trully compare. With Box-n-go your unit size is flexible. You can alway add a unit. This way you will only pay for the space you use. With Box-n-go there is no oading/unloading twice. you load straight into the storage unit. No double handling of your items. You get a FREE ground level access. A limited protection coverage is also FREE. No need to rent the truck. Box-n-Go provides self-storage units to the following ZIP Codes in Carson, CA: 90745, 90747, 90746, 90749, 90895. Find a Carson portable storage unit near you! Box-n-Go's convenient and affordable self-storage units are also available in the following neighboring cities:
Artesia, CA
,
Belmont Shore, CA
,
Cerritos, CA
,
Harbor City, CA
,
Hawaiian Gardens, CA
,
Lakewood, CA
,
Long Beach, CA
,
Signal Hill, CA
, and
Wilmington, CA.
We also service the communities of West Carson,
Torrance
,
Lomita
,
Compton
,
Gardena
,
Los Angeles, CA
and
Orange County, CA
.