RESERVE ONLINE IN MINUTES
RESERVE ONLINE IN MINUTES
Save 50% see how
No Truck Needed see why
No Heavy Lifting we can help load or move
200+ 5-STAR
REVIEWS
A+ BBB
RATING
LOWEST PRICE
GUARANTEE
Box-n-Go Storage & Moving - as Easy as 1-2-3
1
We Deliver
2
We Pick Up
3
We Store or Move
Store on your driveway or inside our secure facility. Load/unload only once. Ground level access.
I want to:
Are you a student?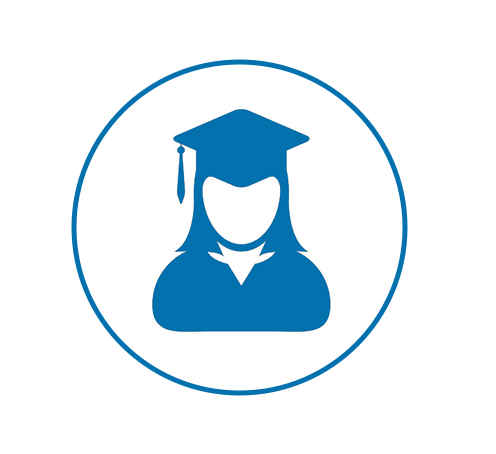 Available Sizes
Box-n-Go - XXL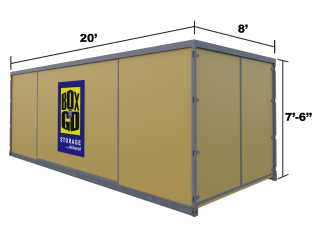 20' Container – all weather.
Perfect for 3-bedroom residence.
5-7 rooms, furniture, appliances, etc.
Learn More
Box-n-Go - XL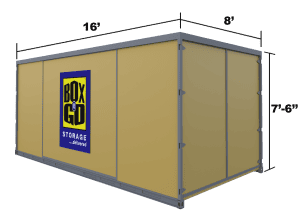 16' Container – all weather.
Perfect for 2-bedroom residence.
3-5 rooms, furniture, appliances, etc.
Learn More
Box-n-Go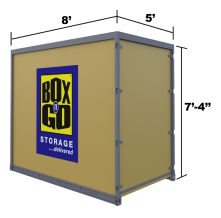 8' Container – all weather.
Modular – works for any need.
Each fits 1-1.5 rooms.
Learn More
I want to:
Are you a student?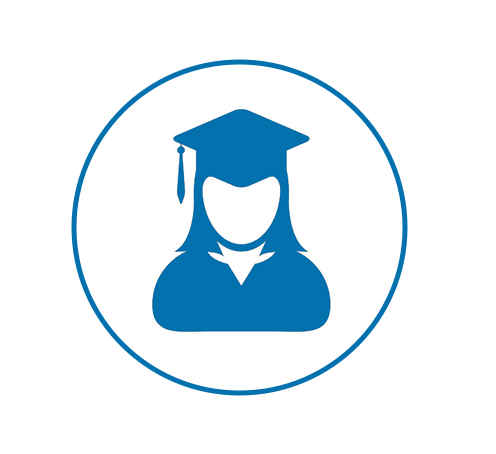 See How Our Services Can Work for You
I want to:
Are you a student?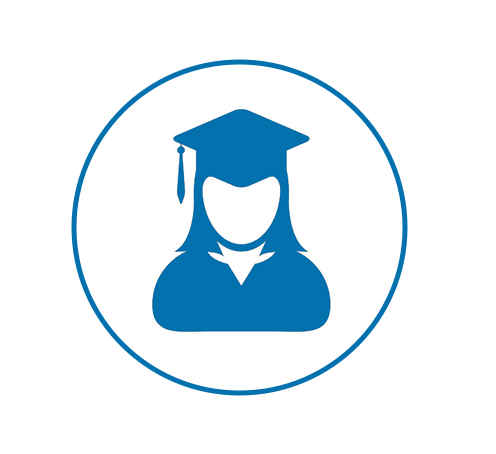 Our Services
Personal & Business Storage
Student Storage
Local & Nationwide Moving
Packing & Loading Help
Moving Boxes & Supplies
Do not see what you are looking for?
What Our Customers Think
I want to:
Are you a student?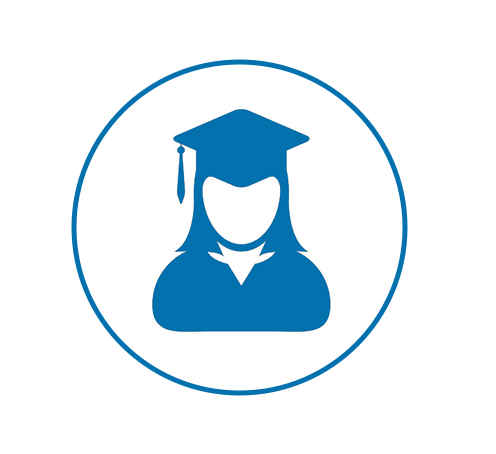 Why Box-n-Go? Here is Our Promise:
We are dedicated to deliver the best solution for almost any storage & moving need, with no gimmicks or hidden costs:
No truck to rent. We deliver storage to you!
Load/Unload only once.
Pay only for space you use.
Secure, climate-friendly facility.
Drive-up access
No Truck to rent…EVER!
Save money and time.
Reduce the risk of accidents and injuries.
No need to pay for gas, insurance & mileage!
Load ONCE Storage Solution!
You only need to load your belongings once!
No need to load and unload it all again into a storage unit.
All containers come with easy ground level access!
Pay Only for the Space You Use!


(if storing at our facility)
No not need to guess on how much space you actually need.
Order an extra 8' x 5' unit. Do not use it – do not pay for it.
Secure, Climate-Friendly Facility!
Highest degree of security and protection.
Our 8' x 5' units are breatheable – no mold or mildew.
No funky smell when your belongings return.
EASY Drive-Up Access!


(if storing at our facility)
Access your units at ground level.
No elevators, ramps, stairs to climb.
Schedule access appointment & drive straight to your units.
I want to:
Are you a student?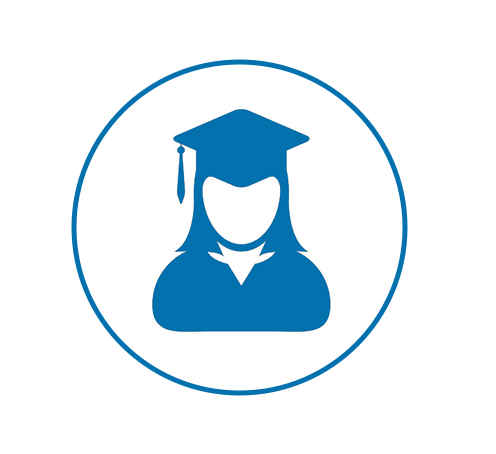 Portable Self Storage Units in Artesia, CA
Many local individuals use storage facilities in Artesia, CA for a myriad of reasons. But who exactly are the people who are using self-storage facilities? They come from all walks of life. Here are just some of the reasons why people rent self-storage units near 90701:
Divorce
Relocation
Business storage
College student
Traveling abroad
Retirement
Remodeling their home
Decluttering their space
Making room for a man cave/nursery
Winter items storage
Summer items storage
Outdoor lawn equipment storage
Storing non-chemical cleaning supplies
Company merchandise/inventory
Are you searching for storage units in Artesia? It's safe to say you are looking for a reasonably priced, secure self-storage facility to place your items. When it comes to searching for storage in Artesia, you want to make sure you find a storage unit that meets your needs. While a storage facility can make sure your items are safe, there are also some things you can do to prepare before you pay money for storage units in Artesia, CA.
Who Uses Artesia Storage Units?
Here are the common types of people who use storage locations in Artesia. If you fit in any of these categories, you're hardly alone!
Military professionals who are always on the go, and live wherever they have assignments. They are often deployed to different countries. It can be difficult for them to transport all of their items from one location to another. That's why they try to find an Artesia storage facility for their stuff. This is where they can keep their belongings until their return.
Businesses use self-storage facilities to store inventory, overstock, equipment, supplies, and extra files. By using a storage unit, businesses can create more space in their buildings for new offices, training rooms, and employee functions. If they perform a simple online search for storage near 90701, they will discover Box-n-Go and find affordable storage solutions.
It's no secret that dorm rooms are small, and most of the items a college student has can barely fit in a dorm. This is why most college students search for low-cost temporary storage units where they can keep their belongings until they return to their home.
Many local residents love to shop till they drop, and then they quickly realize they don't have a lot of space for all those items in their home. So they search for affordable storage units in Artesia where they can put their excess items until they are ready to use them.
Believe it or not, some movers also use self-storage facilities, regardless of how small their move may be. Movers often place belongings in storage during a long move. The same need occurs if a natural disaster strikes. Or if they have to postpone the move until driving conditions clear up.
Tips to Keep Your Goods Safe in Artesia Storage
Here are a few tips to help you keep your belongings safe while they are inside your storage units in Artesia.
Wrap your items
Are you planning to have your belongings in storage units for a long period of time? It may be a good idea to wrap your belongings in plastic or bubble wrap. This way, your furniture and belongings will be less susceptible to collecting dust.
Label everything
You may know everything you are putting into storage. However, if you open your storage unit a few months down the line, you may end up sifting through all of your things to find what you need. This is because you can't remember where you put your favorite china cup set or your favorite summer hat. Most likely, all your boxes will be identical. It will make it easier for you to grab and go if you label your valuables!
Check your belongings
While your items will be safe in a secure storage facility, it's always a good idea to keep an eye on your belongings. Our storage units allow you to store items that you can access on a daily/weekly basis. So when you need to grab something, you can grab it and go. Maybe you have furniture or clothes that need to be rotated. Our storage units near Artesia allow you to do just that!
Don't overpack your boxes
It can be tempting to stuff as many items in your boxes to save space. However, over-stuffing your boxes may cause them to burst and break. Therefore, make sure you pack your boxes to the point where they are easy to carry and easy to store. The last thing you need is having all your boxes burst, and having to start from square one all over again.
Advantages offered by storage units in Artesia, California
If you are searching for an Artesia storage facility, we are sure you are looking for the same things that many other people are when they are looking for a storage unit. Here are some things they often want:
Affordability – Consumers want a spacious facility with storage rental rates that won't break the bank.
Flexibility – When it comes to storage facilities, consumers want to be able to access their most precious belongings with minimal hassle.
Space – If a storage unit is too small, there is no need to rent one. That's why it's important for consumers to find storage containers that offer a lot of space. However, if the unit is too large, you are paying for space you are not using. The best units, therefore, are modular.
Climate-Friendly Storage for Artesia Residents
It doesn't matter if you are moving or you need to store items for the season. At Box-n-Go, we offer a wide variety of storage rental solutions that match any budget. Whether you need a storage unit for a week or a year, we have you covered. You have us to take care of all of your storage needs! Follow us on Twitter if you have more questions about our storage services. There are lots of self-storage options out there. However, you need to choose the one that best suits your needs. This requires you to do some homework. Find out what the self-storage prices are and how frequently they are raised. Is it a requirement to provide insurance coverage? Often that is the case which increases your storage unit costs. Do you get a FREE ground-level address? Are the units climate-friendly? Do you need to rent a truck? All these questions will help you figure out what is the best option. We recommend that you take a drive and check out the below listed facilities. Compare them to Box-n-Go:
Public Storage – 11635 Artesia Blvd, Artesia, CA 90701
Artesia Rent A Space – 11504 Artesia Blvd, Artesia, CA 90701
Extra Space Storage – 10753 Artesia Blvd, Cerritos, CA 90703
Call Box-n-Go storage and reserve storage units in Artesia today!
Whether you are a homeowner, a member of the military, or a college student living in Artesia, you can feel at ease knowing that you have a safe, reliable, and convenient space to hold all of your belongings. Call
Box-n-Go storage
at 877-269-6461 and rent a spacious storage unit today. Our self-storage unit prices in Artesia are probably less than what you expect! Box-n-Go provides self-storage units to the following ZIP Codes in Artesia, CA: 90701, 90702. Find an Artesia portable storage unit near you! In addition, Box-n-Go's convenient and affordable moving and storage services are also available in the following neighboring cities:
Bellflower, CA
,
Belmont Shore, CA
,
Buena Park, CA
,
Carson, CA
,
Cerritos, CA
,
Harbor City, CA
,
Hawaiian Gardens, CA
,
Lakewood, CA
,
Long Beach, CA
,
Norwalk, CA
,
Signal Hill, CA
,
Wilmington, CA
,
Los Angeles, CA
, and
Orange County, CA
.