RESERVE ONLINE IN MINUTES
RESERVE ONLINE IN MINUTES
Save 50% see how
No Truck Needed see why
No Heavy Lifting we can help load or move
200+ 5-STAR
REVIEWS
A+ BBB
RATING
LOWEST PRICE
GUARANTEE
Box-n-Go Storage & Moving - as Easy as 1-2-3
1
We Deliver
2
We Pick Up
3
We Store or Move
Store on your driveway or inside our secure facility. Load/unload only once. Ground level access.
I want to:
Are you a student?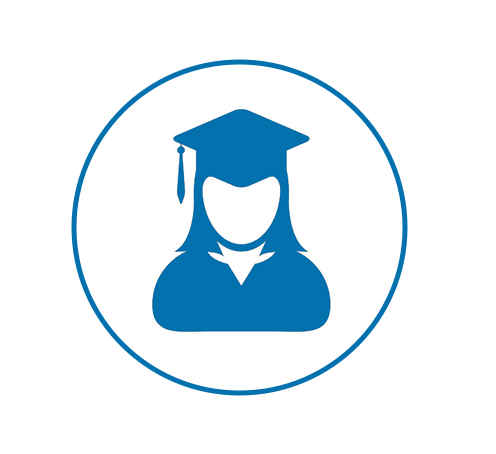 Available Sizes
Box-n-Go - XXL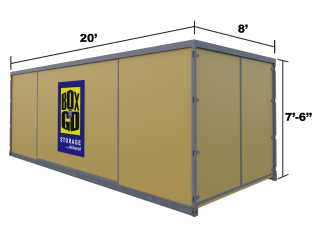 20' Container – all weather.
Perfect for 3-bedroom residence.
5-7 rooms, furniture, appliances, etc.
Learn More
Box-n-Go - XL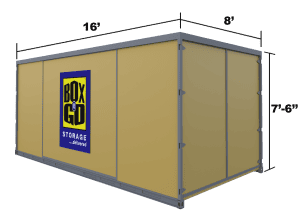 16' Container – all weather.
Perfect for 2-bedroom residence.
3-5 rooms, furniture, appliances, etc.
Learn More
Box-n-Go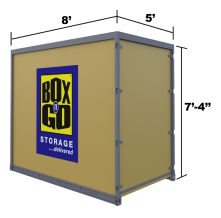 8' Container – all weather.
Modular – works for any need.
Each fits 1-1.5 rooms.
Learn More
I want to:
Are you a student?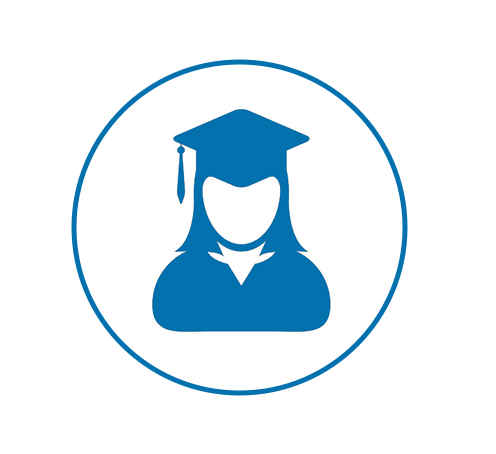 See How Our Services Can Work for You
I want to:
Are you a student?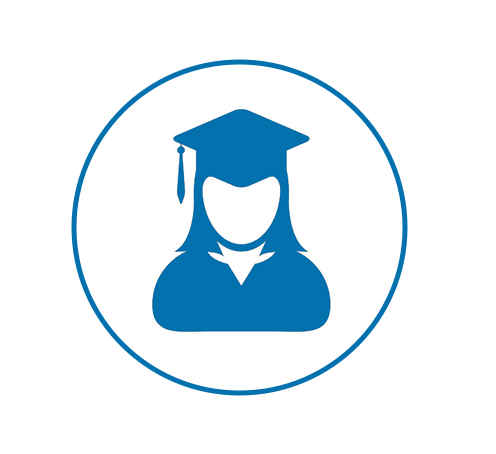 Our Services
Personal & Business Storage
Student Storage
Local & Nationwide Moving
Packing & Loading Help
Moving Boxes & Supplies
Do not see what you are looking for?
What Our Customers Think
I want to:
Are you a student?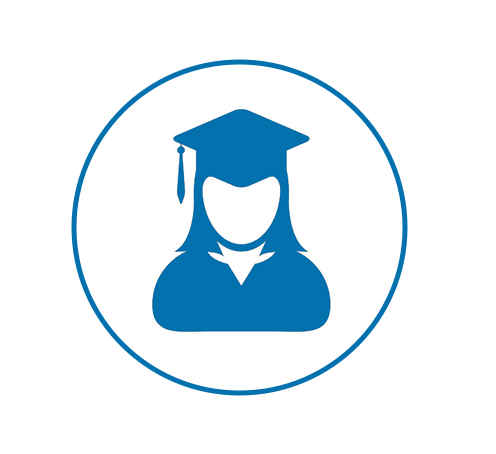 Why Box-n-Go? Here is Our Promise:
We are dedicated to deliver the best solution for almost any storage & moving need, with no gimmicks or hidden costs:
No truck to rent. We deliver storage to you!
Load/Unload only once.
Pay only for space you use.
Secure, climate-friendly facility.
Drive-up access
No Truck to rent…EVER!
Save money and time.
Reduce the risk of accidents and injuries.
No need to pay for gas, insurance & mileage!
Load ONCE Storage Solution!
You only need to load your belongings once!
No need to load and unload it all again into a storage unit.
All containers come with easy ground level access!
Pay Only for the Space You Use!


(if storing at our facility)
No not need to guess on how much space you actually need.
Order an extra 8' x 5' unit. Do not use it – do not pay for it.
Secure, Climate-Friendly Facility!
Highest degree of security and protection.
Our 8' x 5' units are breatheable – no mold or mildew.
No funky smell when your belongings return.
EASY Drive-Up Access!


(if storing at our facility)
Access your units at ground level.
No elevators, ramps, stairs to climb.
Schedule access appointment & drive straight to your units.
I want to:
Are you a student?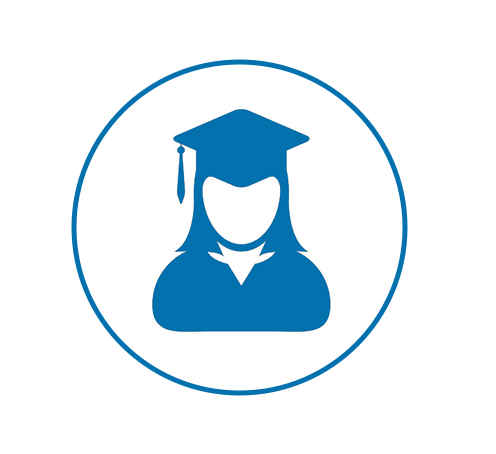 La Sierra University Student Self Storage
La Sierra University students use Box-n-Go portable storage to solve their storage needs. So, are you looking for La Sierra University Student Self Storage? While everyone is telling you to pack, after that find storage units near 92505. After that say goodbye. So are you are feeling a little overwhelmed? Because it's perfectly normal to feel anxious and nervous when you are experiencing a major shift in your life. Because at Box-n-Go La Sierra Student Storage, we realize that you will have mental stress when moving away from college. While we offer Box-n-Go Student Storage at La Sierra University, Riverside, we also care about your overall well-being. Hence we created a few quick and simple tips to help you prepare for your new college experience. Further Box-n-go offers two types of storage services for college students:
La Sierra Student Storage – Storage for off campus students
These are Box-n-go storage containers that we deliver close to your housing, as well as off campus locations. You pack them yourself, however. After that, once you are done, we come back and pick the whole unit up and take it to storage. This option, however, is perfect if you are living in an off-campus apartment.Likewise, also when you are sharing this unit with a friend.
Student Storage at La Sierra Valet storage service

Firstly, this service is called Box-n-Go U. Secondly, we start by mailing you a box kit. You pack your belongings into these cardboard boxes, yourself however. After that, once you are done, you login to your online account and schedule the pick-up. Further, on the day of pick up, we come into your home, pick up everything that was labeled and take it to storage. Likewise, at the end of your summer break we deliver all your items back. You can store your own boxes, furniture, also mattresses, bikes. Because of its low pricing and convenience this option of storage units near 92505 is perfect for a dorm student. Also when you do not have a lot of stuff or because you do not want to do the heavy lifting.
Why La Sierra University Student Self Storage?
With scheduling being such a tedious task in school, also finding affordable storage units near 92505 at the same easily falls by the wayside. Therefore, locating a facility, along with packing and unpacking a unit, make the situation seem worse still. However, that's where Box-n-Go La Sierra Storage Riverside comes in. Because we can help you maintain a certain standard of your student life. When you are attending a college, every student also needs:
Be open to change
It can be exciting as well as overwhelming to visit somewhere new, especially college. Because you will be out of your normal environment, you are most likely you will meet people from all different backgrounds, religions, and countries. These types of encounters may be out of your norm, but they can help you learn more about other cultures, people and yourself.
Keep in touch
When you are in college you have to deal with the day to day demands. These are attending classes, studying, also let's not forget enjoying some fun college parties. However, while it may seem like you are having fun on the surface, it can get easy to get a little homesick. So the best way to cure missing home syndrome is to keep in touch through Skype, Google Hangout, Phone, and also, yes, even snail mail. Because when you have a strong support system, you will be most likely to succeed.
Be prepared
Likewise, you already have enough to worry about. So, handling last minute details of your move shouldn't be one of them. Hence, if you are moving to college, it's best to find La Sierra university student housing and storage in 92515. Because this way you can have all of your things packed and stored. La Sierra University student self storage service from Box-n-Go can help, above all.
Find a hobby
Attending college can be overwhelming and stressful, however. Because of this, it's important that you find something to keep yourself entertained to avoid burn out and stress. A few times a week engage in a fun activity, for example, that keeps your mind off college and your studies for a few hours.
Have fun
It's no secret that looking for La Sierra Storage Riverside space can be an onerous task, however. Also, moving to college alone can be a stressful event, but it doesn't have to be. Therefore, the key thing to remember is have fun and enjoy the process. Sure, you may find challenges and issues along the way, however remember it's about the journey and not the destination. Because if you go to college with a "can do" attitude, fun attitude you can achieve anything!
Box-n- Go is the only Student Storage at La Sierra you need!
Because when it comes to moving home for the summer you want to reduce your stress levels as much as possible. Therefore, this is why Box-n-Go La Sierra Storage Riverside does all the heavy lifting for you. Because this way you can sit back, relax and focus on your college experience. It doesn't matter if you are moving to college, returning from college or home for the summer, for example. Because our student storage at La Sierra University has storage solutions that match your needs, above all. So call us now and ask us how we save you up to 50% off your La Sierra University student self storage. The storage units near 92505 are attractive options for many La Sierra University students looking for storage as well as moving within the Southern California or beyond. So judge for yourself:
No hidden fees or gimmicks, because we know you deserve better
FREE Drive Up Access, unlike with so many traditional storage facilities
Limited Protection Coverage, with additional options, however at small premium
Pay only for the space you need, even if you order an extra unit. We won't charge you unless you use it.
Load/unload once, because there is no truck rental involved
Indoor storage, however with drive up access
Surveillance cameras, as well as rolling security patrols
Packing supplies, as well as loading services available
Open 6 Days a Week, except major holidays however
Month to month rentals as well as commitment discounts
La Sierra Storage – Convenience of storage units near 92505
With Box-n-Go storage units near 92505, convenient and also affordable service provided for La Sierra University students. Above all, you do not even have to leave your home. Because you can make all the arrangements online or over the phone. We will deliver your storage units to you, place them where convenient for you and come back to pack them up once you are done packing. Access to your belongings is easy however. Because you have a FREE access at our facility by appointment only, however. Also, for a fee, we can re-deliver your units to you (few days notice is required for deliveries). Above all, our experienced friendly staff will make you feel at home. Also, we are just a short drive away from La Sierra University and offer many advantages.
Rates for La Sierra University students storage
Finding a good storage service may not be difficult, because all you need to do is search online. However, making sure this service is right for you is whole other battle. Because all storage facilities are different. Therefore you have to do your homework. Firstly, inquire about the unit sizes. Ba cause small units are in demand and may not be available. Then learn about the move-in and move out policies. After that find out about proration, if it is even available. Also investigate if the facility requires you to buy additional insurance, on top of your rent. Also, find out about access. How convenient or not it is, for example. Some places you can only get a small unit upstairs, down the corridor, for instance. You will be required to pay extra for the ground level access. Compare for yourself, however:
A-Storage Place – La Sierra University Students Self Storage, 4188 Pierce Street, Riverside, CA 92515
AAA Mini-Maxi Self Storage – La Sierra University Students Self Storage, 2431 Rubidoux Boulevard Riverside, CA 92515
AAA Mini Storage – La Sierra University Students Self Storage, 1385 W Blaine Street Riverside, CA 92515
Box-n-Go Student Storage Services are also available at the following nearby Colleges and Universities:
Cal Poly Pomona Claremont Colleges Claremont McKenna College Harvey Mudd College Keck Graduate Institute Pitzer College Pomona College Scripps College UC Riverside University of La Verne