RESERVE ONLINE IN MINUTES
RESERVE ONLINE IN MINUTES
Save 50% see how
No Truck Needed see why
No Heavy Lifting we can help load or move
200+ 5-STAR
REVIEWS
A+ BBB
RATING
LOWEST PRICE
GUARANTEE
Box-n-Go Storage & Moving - as Easy as 1-2-3
1
We Deliver
2
We Pick Up
3
We Store or Move
Store on your driveway or inside our secure facility. Load/unload only once. Ground level access.
I want to:
Are you a student?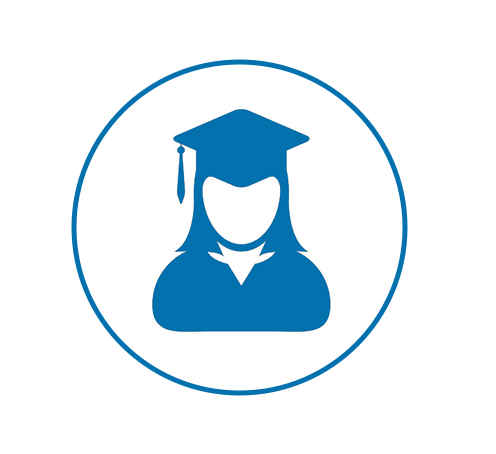 Available Sizes
Box-n-Go - XXL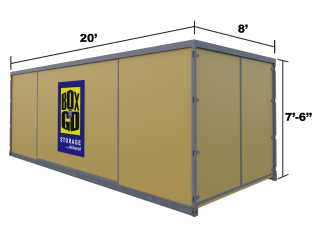 20' Container – all weather.
Perfect for 3-bedroom residence.
5-7 rooms, furniture, appliances, etc.
Learn More
Box-n-Go - XL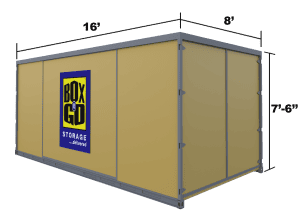 16' Container – all weather.
Perfect for 2-bedroom residence.
3-5 rooms, furniture, appliances, etc.
Learn More
Box-n-Go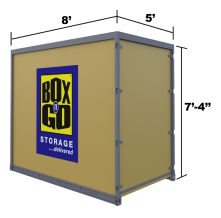 8' Container – all weather.
Modular – works for any need.
Each fits 1-1.5 rooms.
Learn More
I want to:
Are you a student?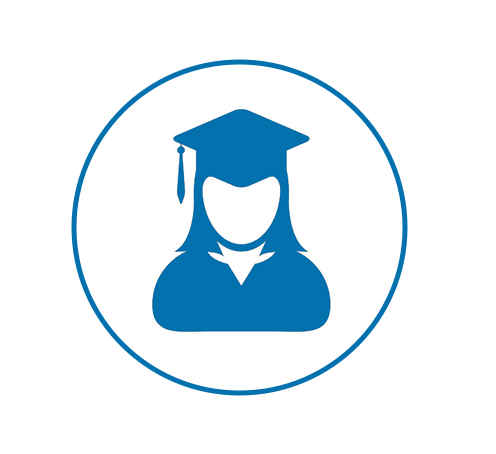 See How Our Services Can Work for You
I want to:
Are you a student?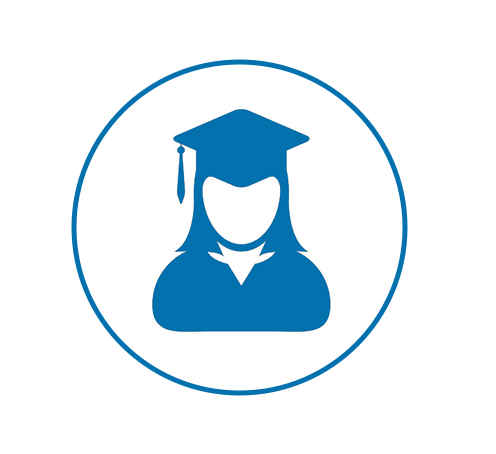 Our Services
Personal & Business Storage
Student Storage
Local & Nationwide Moving
Packing & Loading Help
Moving Boxes & Supplies
Do not see what you are looking for?
What Our Customers Think
I want to:
Are you a student?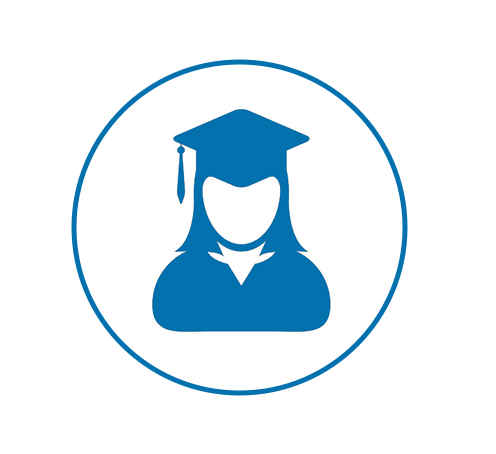 Why Box-n-Go? Here is Our Promise:
We are dedicated to deliver the best solution for almost any storage & moving need, with no gimmicks or hidden costs:
No truck to rent. We deliver storage to you!
Load/Unload only once.
Pay only for space you use.
Secure, climate-friendly facility.
Drive-up access
No Truck to rent…EVER!
Save money and time.
Reduce the risk of accidents and injuries.
No need to pay for gas, insurance & mileage!
Load ONCE Storage Solution!
You only need to load your belongings once!
No need to load and unload it all again into a storage unit.
All containers come with easy ground level access!
Pay Only for the Space You Use!


(if storing at our facility)
No not need to guess on how much space you actually need.
Order an extra 8' x 5' unit. Do not use it – do not pay for it.
Secure, Climate-Friendly Facility!
Highest degree of security and protection.
Our 8' x 5' units are breatheable – no mold or mildew.
No funky smell when your belongings return.
EASY Drive-Up Access!


(if storing at our facility)
Access your units at ground level.
No elevators, ramps, stairs to climb.
Schedule access appointment & drive straight to your units.
I want to:
Are you a student?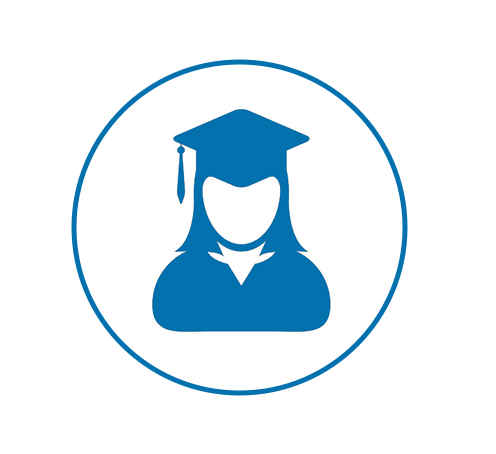 Self-Storage Units in Ladera Ranch, CA Provided by Box-n-Go
Moving a home is without doubt one of the most stressful times for a family. Alongside other household stresses like vacations, weddings, and new babies, a move puts pressure on family life. To make the move happen smoothly, locals should get assistance from a Ladera Ranch storage facility. Consider all the legal and financial obstacles we all have to deal with during the move. Dealing with those aspects can be a lot easier than the packing, loading, moving, and unpacking of all our belongings often within one day. While nobody can claim to make a move stress-free, Box-n-Go can help. Contact us when you want to reserve storage units in Ladera Ranch that are safe and affordable.
Box-n-Go for low-cost Ladera Ranch storage units
Using
Box-n-Go
removes a lot of these pressures for Ladera Ranch residents. Box-n-Go removes some of the packing and transporting responsibilities of a traditional relocation and will give you more time to make your move.
Box-n-Go
Storage will deliver mobile storage units to your home. This will allow you to carefully pack your possessions in your own time and convenience. The units are then collected from your address and kept at a secure, climate-friendly storage facility. When required, the storage units can be sent to your new address anywhere in the country. Stress is reduced by only having to pack and unpack once. There is no requirement to drive to a self-storage facility in an expensive hired truck. The added bonus is you are fully assured your belongings are always packed correctly in the storage unit without the rush and pressure of moving day. Whether you are making space for a nursery, relocating to another state, or simply want to declutter your environment, we have you covered with our storage units in Ladera Ranch.
Why choose our Ladera Ranch storage facility?
Many people are skeptical about using self-storage facilities to safeguard their valuable possessions. They often fear that placing their items in temporary storage will be expensive and their items will be damaged. While those fears are valid, at Box-n-Go Storage in Ladera Ranch this is not the case. At Box-n-Go, we understand how stressful it is to move and place your items in a storage unit. This is why our storage company strives to make sure you have an effortless moving process. How do we do this? For starters, we are not like traditional storage facilities in Ladera Ranch. If you were to place your items in a typical storage facility, you would have to rent a truck, unload the truck, place your items in storage, and pay for the entire space, even if you do not use all of it. At Box-n-Go in Ladera Ranch, we do things differently. Here's how our storage company in Ladera Ranch is different:
We provide you with storage container(s) based on your needs
We deliver the storage containers right to your Ladera Ranch doorstep, so you do not need to rent a truck
You take your time packing the storage containers and call us when they are ready for pickup
We pick up your storage containers after you are finished and deliver them to our facility or your next location
We have breathable storage units that prevent mold and mildew
Our facility allows you to have access to all of your belongings
We can deliver your packed storage units to anywhere in the state or across the country
We don't charge you extra for ground-level storage access
What are some of the benefits of using Ladera Ranch storage units by Box-n-Go?
You don't have to rush packing and unpacking since your storage units stay with you for a few days
There is no need to rent a truck and pay for expensive mileage
You can relax knowing that your items are safe and secure in our Ladera Ranch storage space
Household items form the majority of goods that people place inside our storage units in Ladera Ranch.
Box-n-Go Storage
offers a very flexible solution using mobile storage units delivered to any address. Ladera Ranch residents can make the most of their mobile storage units by following these tips when storing household goods.
Blankets, Draperies, and Clothing
Have blankets, draperies, and out-of-season clothing cleaned, then store them on a hanger in a custom wardrobe box.
Pack them flat, because standing them on end will cause damage to the spines. Books are extremely dense, so do not pack too many in one box, or place them with any fragile items.
Lawn Mowers, Weed Cutters, and Powered Equipment
Clean machines and drain gasoline and oil from lawn mowers, weed cutters, and other engine equipment. They must be stored upright.
Fragile art items need careful treatment. Large pieces should be stored in specially designed boxes. Smaller pictures can be wrapped in bubble wrap or packing paper and stored in boxes with clothing or linens. The benefit of using mobile units over standard storage locations in Ladera Ranch is that you pack and place your belongings in the container in your own time. You do not have to pack items into a truck, then drive them to a facility to unpack into a regular storage container.
You can keep your most treasured belongings
No need to sell or give away the items you place near to your heart. Simply place them in storage, and when you are ready to retrieve them, they will be waiting for you. Whether this is your first time using a public storage locker or you have used self-storage facilities before, you can rest assured that the team at Box-n-Go will provide fast, reliable, and efficient service for all your moving needs. It doesn't matter if you are moving across the state or across the country, Box-n-Go can provide you with moving and storage services at an affordable rate.
Affordable and Secure Self-Storage Solutions
Although the cost of renting a storage unit is an important consideration, there are other factors as well. When considering a deal from one of the many self-storage facilities near 92694, consider factors that can either increase or reduce the benefits of using a storage locker. Ask about the security measures installed in the facility and in each storage unit. Many storage facilities have security cameras. Many have a dedicated gate and code for each unit and alarms. It is also better if your unit has walls that conceal your items. Lastly, inquire about special services that can add convenience to using the storage facility. Some facilities accept online bill payment and receive deliveries for you. There are also some that include free use of their moving trucks.
Compare Box-n-Go to Other Ladera Ranch Storage Options
While there are numerous storage providers in Ladera Ranch, we believe our services to be above the competition's. Do not just take our word for it. Drive by the below facilities and compare self-storage unit prices in Ladera Ranch. Ask what other services they offer and their prices. Find out about loading help. Find out about the ground-level access and security. Compare all that to Box-n-Go. Evaluate not just the price but also the overall level of convenience and service you will receive when you rent self-storage units:
Smart Stop Self Storage – 111 Corporate Dr #120, Ladera Ranch, CA 92694
Extra Space Storage  – 30 Terrace Rd, Ladera Ranch, CA 92694
Public Storage – 3752 W Cerritos Ave, Los Alamitos, CA 90720
As you consider your options, you will find that the company that most effectively covers these factors, and adds many other benefits, is
Box-n-Go
. The convenience of Box-n-Go storage services is also available in these nearby cities and communities:
Aliso Viejo, CA
,
Capistrano Beach, CA
,
Corona Del Mar, CA
,
Laguna Hills, CA
,
Laguna Niguel, CA
,
Laguna Woods, CA
,
Dana Point, CA
,
San Clemente, CA
,
San Juan Capistrano, CA
, Rancho Mission Viejo, CA, Las Flores, CA, and many more, including all of
Orange County, CA
and
Los Angeles, CA
.
Box-n-Go
provides self-storage units to the following ZIP Codes in Ladera Ranch, CA: 92688, 92694. Find a Ladera Ranch portable storage unit near you!