RESERVE ONLINE IN MINUTES
RESERVE ONLINE IN MINUTES
Save 50% see how
No Truck Needed see why
No Heavy Lifting we can help load or move
200+ 5-STAR
REVIEWS
A+ BBB
RATING
LOWEST PRICE
GUARANTEE
Box-n-Go Storage & Moving - as Easy as 1-2-3
1
We Deliver
2
We Pick Up
3
We Store or Move
Store on your driveway or inside our secure facility. Load/unload only once. Ground level access.
I want to:
Are you a student?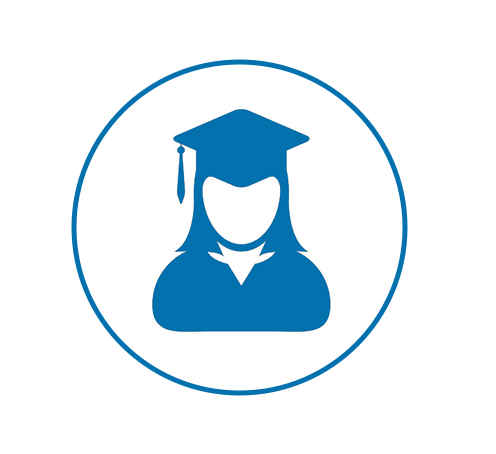 Available Sizes
Box-n-Go - XXL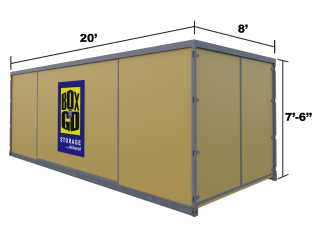 20' Container – all weather.
Perfect for 3-bedroom residence.
5-7 rooms, furniture, appliances, etc.
Learn More
Box-n-Go - XL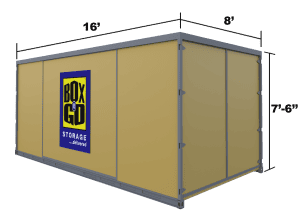 16' Container – all weather.
Perfect for 2-bedroom residence.
3-5 rooms, furniture, appliances, etc.
Learn More
Box-n-Go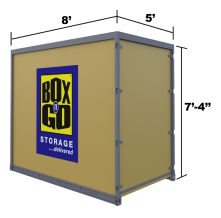 8' Container – all weather.
Modular – works for any need.
Each fits 1-1.5 rooms.
Learn More
I want to:
Are you a student?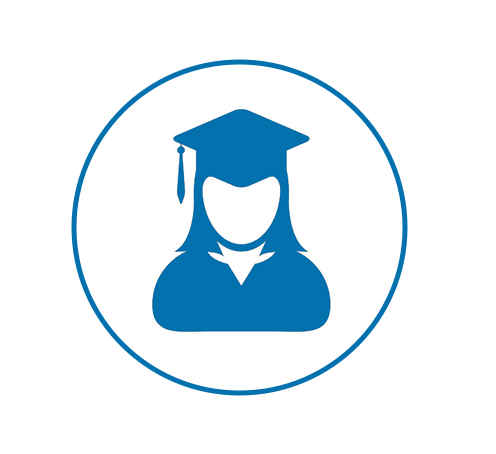 See How Our Services Can Work for You
I want to:
Are you a student?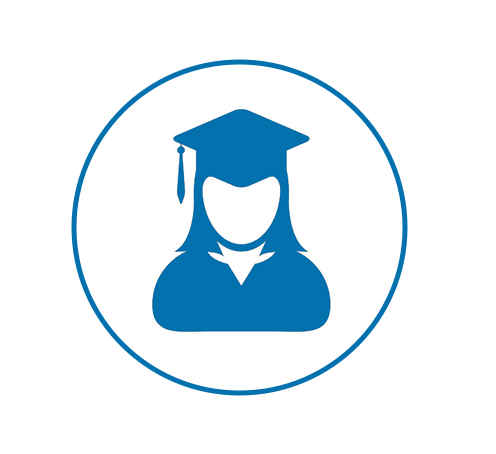 Our Services
Personal & Business Storage
Student Storage
Local & Nationwide Moving
Packing & Loading Help
Moving Boxes & Supplies
Do not see what you are looking for?
What Our Customers Think
I want to:
Are you a student?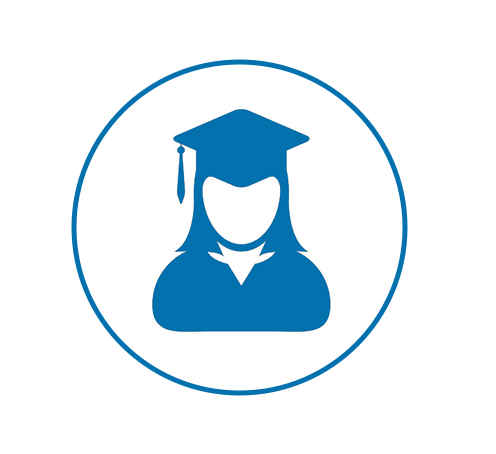 Why Box-n-Go? Here is Our Promise:
We are dedicated to deliver the best solution for almost any storage & moving need, with no gimmicks or hidden costs:
No truck to rent. We deliver storage to you!
Load/Unload only once.
Pay only for space you use.
Secure, climate-friendly facility.
Drive-up access
No Truck to rent…EVER!
Save money and time.
Reduce the risk of accidents and injuries.
No need to pay for gas, insurance & mileage!
Load ONCE Storage Solution!
You only need to load your belongings once!
No need to load and unload it all again into a storage unit.
All containers come with easy ground level access!
Pay Only for the Space You Use!


(if storing at our facility)
No not need to guess on how much space you actually need.
Order an extra 8' x 5' unit. Do not use it – do not pay for it.
Secure, Climate-Friendly Facility!
Highest degree of security and protection.
Our 8' x 5' units are breatheable – no mold or mildew.
No funky smell when your belongings return.
EASY Drive-Up Access!


(if storing at our facility)
Access your units at ground level.
No elevators, ramps, stairs to climb.
Schedule access appointment & drive straight to your units.
I want to:
Are you a student?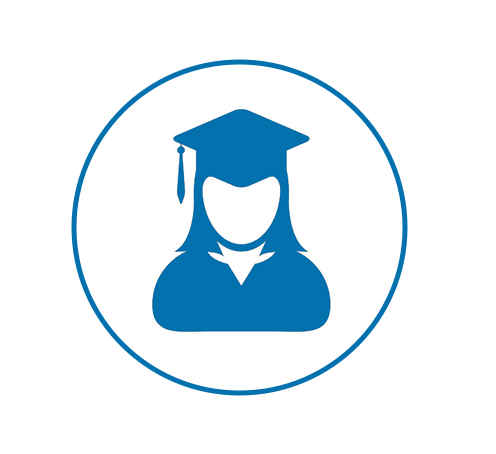 Secured Self Storage Units in Aliso Viejo, CA
One of the worst things that you can do in life is put off the things you want to do. Whether it is taking a vacation or engaging in a hobby, you should never assume that you will have the time or means to enjoy those things in the future. It is much better to do what you love right now! If you have some hobbies that you want to enjoy, but you cannot get a start on them unless you free up space in the house, it is time to consider your options. You could always sell things to make room. However, there is a better solution. You can look into storage units in Aliso Viejo, CA instead. There are some options for storage in Aliso Viejo that you may want to consider if you need to make space for your hobbies.
Self-Storage Facilities in Aliso Viejo
There are two major options for storage units in Aliso Viejo, CA. You can either go with cheap storage units that offer a low introductory price but not much else. Alternatively, you can go with a truly great option with mobile storage units. We would recommend this option, as you will get a lot more for your money.
What Are Mobile Storage Units?
With mobile storage units, you get so much for the money. Mobile storage units are containers that companies like Box-n-Go can send to your location when you request the service. You pay for the first month of storage, and they send the container to your address. Now you can fill up those storage containers with the items that you want to move out of the house. You will be shocked at how big these units are! When the unit is filled up with all the items you do not need around the house, you will have to call the company. And they will come to take away the container. They will move the container to their closest facility. These kinds of self-storage facilities are properly guarded, and they have climate-control features. You can be confident that your items are in good hands. Say you need something from your container. You can either drive up to the storage unit, or you can even have the company send the container to your home. And when you are ready to move some or all those items back into your home (or another home), you can do that too! It is so easy to use these mobile storage containers that you will be wondering why you never looked at the option before.
Use Box-n-Go as your local household storage locker
For residents, storage is far more convenient with mobile units from
Box-n-Go.
Many of us have extensive collections of crockery, dishes, and glassware that is not only valuable but very fragile. Take special care in packing things when you need to place them in the self-storage facility. Therefore,
Box-n-Go
in Aliso Viejo is the best option. The advantage of using
Box-n-Go
for storing your precious items is clear. You can pack these items carefully into your mobile storage unit yourself. We will carefully collect it at your convenience and transport it to one of our secure self-storage facilities. Are you selling a home and wondering how storage facilities in Aliso Viejo can help you? You have to find a realtor to help you put your house on the market. Your house has to be appraised and then you have to start showing your home to potential buyers. However, it can be quite difficult to show your home to potential buyers when you have a cluttered space. It would be ideal to move most of your belongings into a garage or unused closet, or into one of the climate-controlled storage locations in Aliso Viejo or the neighboring area. Wondering about Aliso Viejo self-storage prices? Call Box-n-Go for storage units in Aliso Viejo today!
Declutter using Aliso Viejo storage units to get the highest value
However, the challenge is most potential home buyers want to get a vision for what their new future home may look like. This is why it's a wise idea to put the necessary items in temporary storage. This just makes your home look presentable, and will also increase your chances of selling your home. This is where an Aliso Viejo storage facility may come handy. The first steps to finding a suitable Aliso Viejo storage facility is actually figuring out what type of storage you need.
Portable Aliso Viejo Storage Units
You should ask yourself the following questions before placing your items in storage:
How many storage containers do I actually need? What items should I place in self storage?
Is the storage facility close to my Aliso Viejo home?
How long can I place my items in Aliso Viejo storage?
What are the storage rental rates?
Should I pack my belongings in boxes, plastic containers, storage bins, etc.?
Does the self-storage facility pay attention to security?
Will the storage unit keep items safe?
Why rent self-storage units near 92656?
When it comes to selling your home, you want to make it look presentable as possible. That will increase your chances of finding potential suitors who are ready to buy now. Putting your items in storage units is your best option. At Box-n-Go, we understand that selling your home is important to you. We'll make sure you have a pleasant moving and storage experience.
Packing tips for your self-storage units in Aliso Viejo, CA
Follow the below
packing tips
when using your storage units near Aliso Viejo, CA.
Box-n-Go Storage
offers mobile storage units to make the process straightforward.
Preparation is paramount. Make packing for storage easier by planning ahead.
Pack as much as you can in the same size boxes. Fill boxes tightly, but take care to neither over- or under-pack.
Pack heavy items such as books and tools in small boxes. For easier handling, limit the weight of all boxes to 40 lbs. or less.
Label all boxes. Clearly label boxes so you know their contents, and keep a list at your home for reference. Mark clearly all boxes containing fragile items.
Remember to wedge open appliance doors for storage.
Tape or tie bed rails together. Mark the pieces for easier assembly later. Place covers or plastic bags on mattresses to keep them clean during storage.
Pack books flat to protect their spines.
Use furniture drawers to store small, fragile items. Secure items in drawer by filling empty spaces with towels or packing paper.
Protect furniture legs by wrapping them in packing materials.
Hang clothes and draperies in wardrobe boxes.
Extra Reasons to Reserve Storage Units in Aliso Viejo
Using
Box-n-Go Storage
mobile units is simple. We deliver the storage units to your address to help make the packing process a breeze. These are some of the most stressful times of your life: moving homes, death of a family member, marriage, childbirth, and divorce. Moving home is often one aspect that may occur with one of these things, and can add to the stress of the situation. Storage units and service from Box-n-Go can help. When moving home, storage containers are incredibly useful. When looking for storage, the mobile storage units supplied by
Box-n-Go Storage
can reduce the stress of the home move so maybe the other life events can take center stage and take priority.
Reduce self-storage stress with the key points outlined below:
Organize your stuff early. The sooner you do this will make the whole event less traumatic and put things in perspective.
When relocating the contents of your home, prepare by purchasing packing materials and arrange a way to securely transport them to your new home.
Make an inventory. Be there when the goods are packed.
If you are packing your possessions yourself, start as early as possible in the moving process. Pack a couple of boxes a day and over a few weeks you should be well ahead.
Box-n-Go storage in Aliso Viejo offers the following moving and storage solutions:
Portable and breathable storage units that prevent mold and mildew.
Pickup and delivery of your packed storage units to anywhere in SoCal or across the country.
Secure self-storage space in a state-of-the-art facility.
Ground-level storage access and easy retrieval of your items.
Fast, friendly, and affordable storage services.
Box-n-Go for all your storage and moving needs
Box-n-Go is your number one resource for storage around 92656! Whether you are selling your home or need storage units for any other reason, Box-n-Go storage will help. This is because we offer convenient, flexible, and affordable solutions for all of your
moving and storage needs
. Call Box-n-Go today and ask about our self-storage unit prices in Aliso Viejo! Do not think we offer the best value? Check out the below local options. Drive by and see how they stack up against Box-n-Go:
Aliso Viejo Public Storage – 25131 Costeau St, Laguna Hills, CA 92653
Aliso Viejo Self Storage – 36 Journey, Aliso Viejo, CA 92656
Stor-It Aliso Viejo – 51 Argonaut, Aliso Viejo, CA 92656
Public Storage – 41 Brookline, Aliso Viejo, CA 92656
Box-n-Go provides self-storage units to the following ZIP Codes in Aliso Viejo, CA: 92651, 92653, 92656, 92677. Find an Aliso Viejo portable storage unit near you! The convenience of Box-n-Go storage services is also available in the nearby cities and communities:
Capistrano Beach, CA
,
Corona Del Mar, CA
,
Dana Point, CA
,
Ladera Ranch, CA
,
Laguna Beach, CA
,
Laguna Hills, CA
,
Laguna Niguel, CA
,
Laguna Woods, CA
,
Lake Forest, CA
,
Mission Viejo, CA
,
San Clemente, CA
,
San Juan Capistrano, CA
, and many more, including all of
Orange County, CA
and
Los Angeles, CA
.