RESERVE ONLINE IN MINUTES
RESERVE ONLINE IN MINUTES
Save 50% see how
No Truck Needed see why
No Heavy Lifting we can help load or move
200+ 5-STAR
REVIEWS
A+ BBB
RATING
LOWEST PRICE
GUARANTEE
Box-n-Go Storage & Moving - as Easy as 1-2-3
1
We Deliver
2
We Pick Up
3
We Store or Move
Store on your driveway or inside our secure facility. Load/unload only once. Ground level access.
I want to:
Are you a student?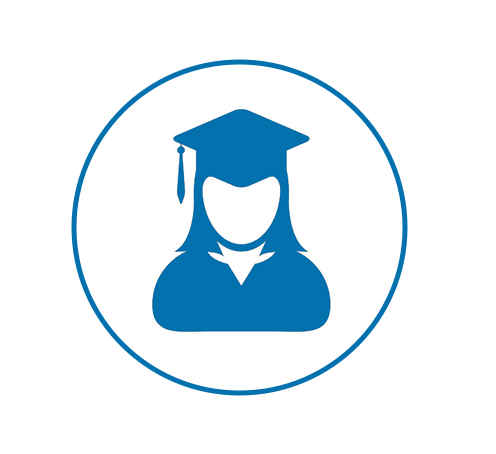 Available Sizes
Box-n-Go - XXL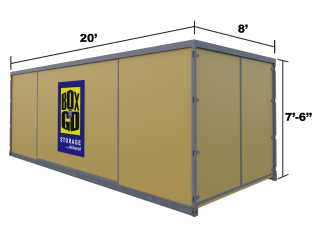 20' Container – all weather.
Perfect for 3-bedroom residence.
5-7 rooms, furniture, appliances, etc.
Learn More
Box-n-Go - XL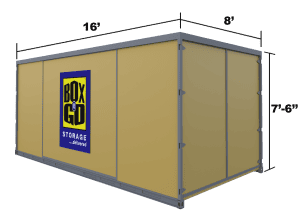 16' Container – all weather.
Perfect for 2-bedroom residence.
3-5 rooms, furniture, appliances, etc.
Learn More
Box-n-Go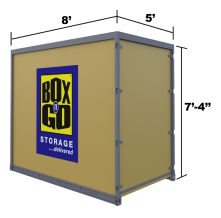 8' Container – all weather.
Modular – works for any need.
Each fits 1-1.5 rooms.
Learn More
I want to:
Are you a student?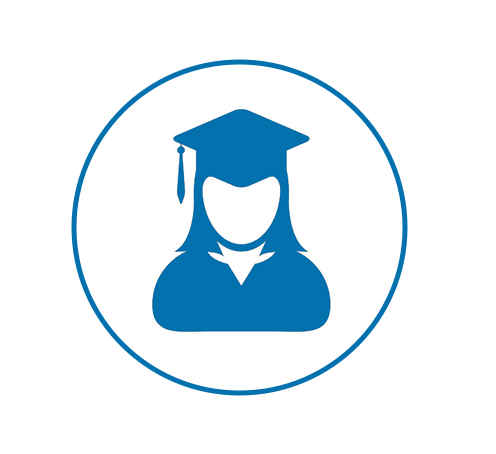 See How Our Services Can Work for You
Call or order online in minutes
We deliver storage to you
Pack at home, at your convinience
Store on your property or at indoor facility
Move locally or nationwide
I want to:
Are you a student?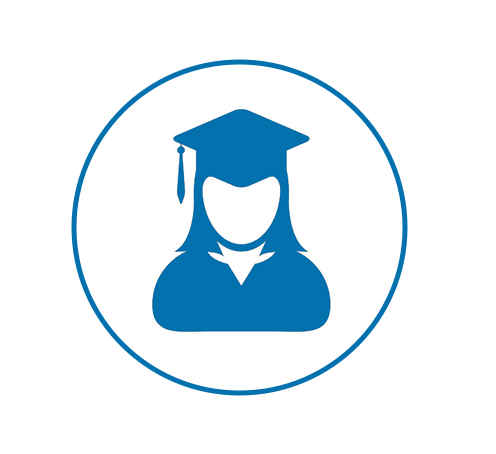 Our Services
Personal & Business Storage
Student Storage
Local & Nationwide Moving
Packing & Loading Help
Moving Boxes & Supplies
Do not see what you are looking for?
What Our Customers Think
I want to:
Are you a student?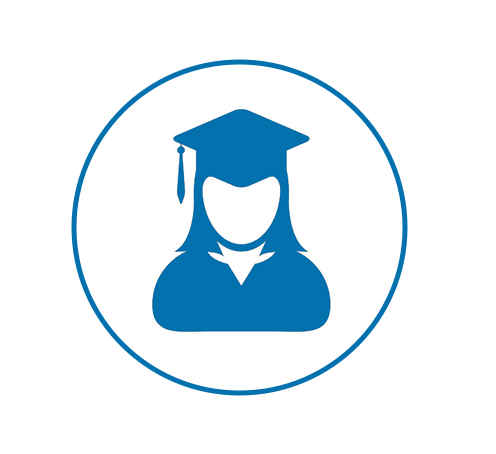 Why Box-n-Go? Here is Our Promise:
We are dedicated to deliver the best solution for almost any storage & moving need, with no gimmicks or hidden costs:
No truck to rent. We deliver storage to you!
Load/Unload only once.
Pay only for space you use.
Secure, climate-friendly facility.
Drive-up access
No Truck to rent…EVER!
Save money and time.
Reduce the risk of accidents and injuries.
No need to pay for gas, insurance & mileage!
Load ONCE Storage Solution!
You only need to load your belongings once!
No need to load and unload it all again into a storage unit.
All containers come with easy ground level access!
Pay Only for the Space You Use!


(if storing at our facility)
No not need to guess on how much space you actually need.
Order an extra 8' x 5' unit. Do not use it – do not pay for it.
Secure, Climate-Friendly Facility!
Highest degree of security and protection.
Our 8' x 5' units are breatheable – no mold or mildew.
No funky smell when your belongings return.
EASY Drive-Up Access!


(if storing at our facility)
Access your units at ground level.
No elevators, ramps, stairs to climb.
Schedule access appointment & drive straight to your units.
I want to:
Are you a student?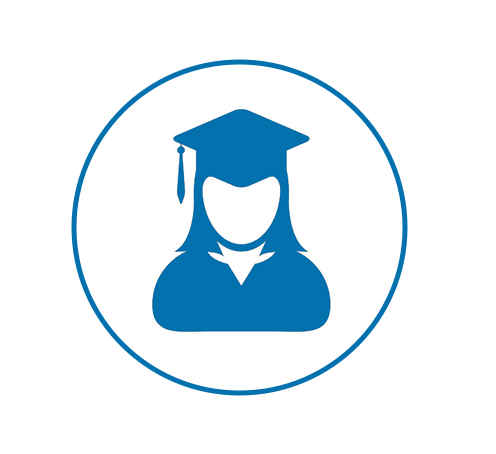 Laguna Niguel Storage Units Provided by Box-n-Go
Do you own or manage a business in the 92677 ZIP Code? Then you may be thinking how you can benefit from placing your items in a Laguna Niguel storage facility. Maybe you have a lot of items laying around that need safekeeping. At Box-n-Go, you can rent self-storage units for all your extra stuff. Here are a few reasons why you should consider using storage units in Laguna Niguel.
Reason 1:  Paper Files
Do you have more paperwork than office space? Then it can be challenging to keep up with outdated receipts, important files, and reports. At
Box-n-Go
in Laguna Hills, we can provide you with storage containers. These will help keep your paperwork safe and secure. Also, there's no need to worry about never having access to your paperwork. Box-n-Go in Laguna Hills stores all containers in a ground-level access storage facility. Therefore, whenever you need access, you can simply call us and you can retrieve your paperwork.
Reason 2: Promotional Objects
If your Laguna Hills business is in the public eye, most likely you have over-sized marketing materials, like signs, tents, tables, awnings, and more. These promotional materials can take up a lot of space in your office premises. This space can be used to improve the efficiency of your business. Do you have over-sized marketing materials? Or do you feel like you have too many promotional items that can't fit in your office space? Box-n-Go will provide you with affordable storage units in Laguna Niguel, CA for your convenience.
Reason 3:  Seasonal Items
There's nothing like the holidays. However, seasonal items can take up a lot of closet space. Why not use your closet space for items that you need on a daily basis? That's where Box-n-Go comes in. Box-n-Go in Laguna Hills can store your items in one of our safe and secure self-storage facilities.
Box-n-Go for storage in Laguna Niguel, CA
Are you looking for ways to solve storage issues? There are a lot of storage facilities in Laguna Niguel. But the most flexible options are available from
Box-n-Go Storage
. You can make the most of our Laguna Hills mobile storage units by following these tips:
Ensure you have all the packing supplies you will need before you start.
Be sure the writing on the box is upright so movers know which side is "up."
Be sure to mark every box with its contents and keep your inventory list updated.
Avoid over- or under-packing boxes.
Secure your boxes with packing tape on the top and bottom.
Be sure the boxes do not bulge so they can stack better.
If you have the original boxes for equipment, use them.
Use large boxes for your lighter items like linens, pillows, and lamps. Use smaller boxes for heavier items like books and tools.
Are you concerned about rust? Then you can lightly coat metal surfaces with a couple drops of machine oil.
Pack garden tools and oddly shaped or bulky items like outdoor holiday lights in available empty trash cans or planting pots after securing them.
First, your mobile storage units get packed. Then they are collected from your Laguna Hills address at your convenience. Then they are placed in one of our secure self-storage facilities. You do not have to pack items into a truck. You don't need to drive them to a remote facility to unpack into a regular storage locker.
Laguna Niguel Self Storage Ideas
It's easy to create extra space at your Laguna Hills home or office with mobile storage units from
Box-n-Go Storage.
Many of us have extensive collections of crockery, dishes, and glassware that are not only valuable but very fragile. When we have a need to place such items into storage, special care must be given when packing them. Therefore,
Box-n-Go Storage
in Laguna Hills is the best option. The advantage of using
Box-n-Go Storage
as your Laguna Niguel storage facility for these precious items is clear. You can pack these items carefully into your mobile storage unit yourself. It is carefully collected at your convenience and transported to one of our secure self-storage facilities serving the Laguna Hills region. Moreover, the goods need only to be packed once so there is no need to load and unload into a regular storage facility. An added benefit is that there is no tiresome commute or van rental. We also have the most affordable self-storage unit prices in Laguna Niguel! Box-n-Go's self-storage units in Laguna Niguel provide local residents with an efficient, flexible solution for temporary storage.
Box-n-Go provides low-cost storage containers for Laguna Hills businesses and residents alike
When it comes to managing your Laguna Hills business, the last thing you want to worry about is dealing with storage facilities. Let us take care of your moving and storage needs. You focus on what matters most: your business. Unlike some storage locations in Laguna Niguel, we know how to serve businesses efficiently. We also provide affordable storage units for homeowners, college students. Basically anyone who needs self-storage solutions in the Laguna Hills area. No matter who you are, you can benefit from the service that Box-n-Go in Laguna Niguel provides. Here is what you can expect when you reserve storage units in Laguna Niguel with Box-n-Go.
Storage containers delivered directly to your Laguna Niguel address.
Breathable storage units. This prevents mold and mildew.
Safekeeping of your valuables in our high-quality security facility.
Picking up your containers once you finish packing.
You can expect us to provide service with a smile and without hassle.
Discover why many Laguna Niguel businesses and residents choose Box-n-Go storage units
Whether you are a business owner who needs more space or you are a Laguna Niguel homeowner who needs to relocate.
Box-n-Go
has a wide variety of long- and short-term storage solutions that match a wide variety of budgets.
Call us today
and discover how we can keep your valuable belongings safe and secure at our Laguna Niguel self-storage facility. It is easy to discover why your neigbors prefer Box-n-Go. Here is a listing of the nearby self storage places. Drive by. Check them out. These are some of the best facilities in California. Compare their services and conveniences to thos of Box-n-Go. See for yourself how easy it is to move into and out of self storage when using Box-n-Go. See how easy it is hwen you need help moving, across town or across the country.
Laguna Niguel Public Storage – 32371 San Juan Creek Road
All Size Storage – 27872 Crown Valley Pkwy, Laguna Niguel, CA 92677
US Storage Centers – 27194 Camino Capistrano, Laguna Niguel, CA 92677
Aliso Viejo Self Storage – 36 Journey, Aliso Viejo, CA 92656
Public Storage Laguna Niguel CA 91677 – 27201 Cabot Rd, Laguna Niguel, CA 92677
The convenient Box-n-Go services will deliver the units to your home. Their facility is also available in the nearby cities and communities: 
Aliso Viejo, CA
, 
Capistrano Beach, CA
,
Corona Del Mar, CA
, 
Ladera Ranch, CA
, 
Laguna Hills, CA
, 
Laguna Woods, CA
, 
Dana Point, CA
, 
San Clemente, CA
, 
San Juan Capistrano, CA
and many more, including all of
Orange County, CA
and
Los Angeles, CA
. Box-n-Go provides self-storage units to the following ZIP Codes in Laguna Niguel, CA: 92607, 92653, 92677. Find a Laguna Niguel portable storage unit near you today!