RESERVE ONLINE IN MINUTES
RESERVE ONLINE IN MINUTES
Save 50% see how
No Truck Needed see why
No Heavy Lifting we can help load or move
200+ 5-STAR
REVIEWS
A+ BBB
RATING
LOWEST PRICE
GUARANTEE
Box-n-Go Storage & Moving - as Easy as 1-2-3
1
We Deliver
2
We Pick Up
3
We Store or Move
Store on your driveway or inside our secure facility. Load/unload only once. Ground level access.
I want to:
Are you a student?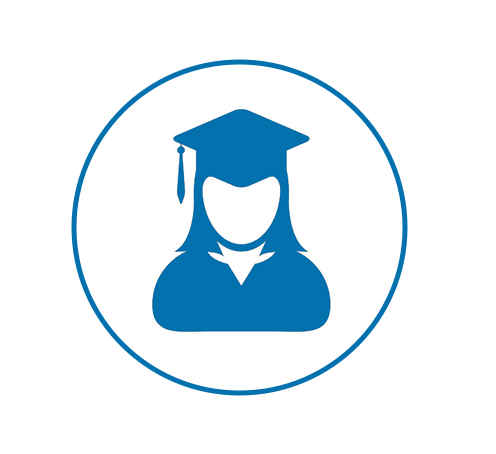 Available Sizes
Box-n-Go - XXL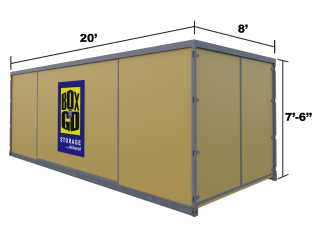 20' Container – all weather.
Perfect for 3-bedroom residence.
5-7 rooms, furniture, appliances, etc.
Learn More
Box-n-Go - XL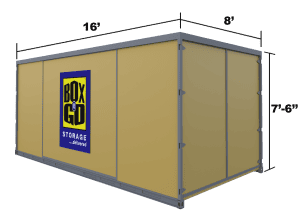 16' Container – all weather.
Perfect for 2-bedroom residence.
3-5 rooms, furniture, appliances, etc.
Learn More
Box-n-Go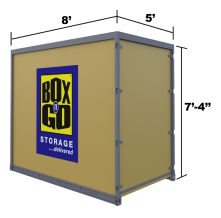 8' Container – all weather.
Modular – works for any need.
Each fits 1-1.5 rooms.
Learn More
I want to:
Are you a student?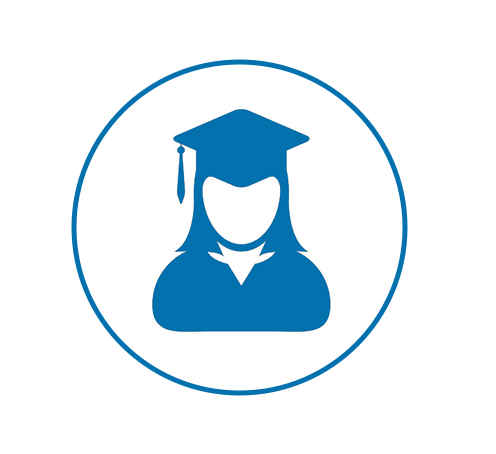 See How Our Services Can Work for You
I want to:
Are you a student?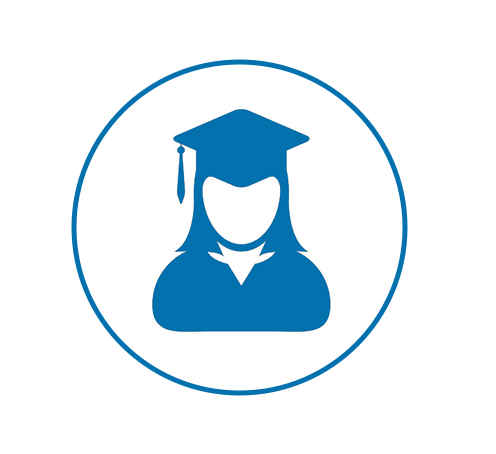 Our Services
Personal & Business Storage
Student Storage
Local & Nationwide Moving
Packing & Loading Help
Moving Boxes & Supplies
Do not see what you are looking for?
What Our Customers Think
I want to:
Are you a student?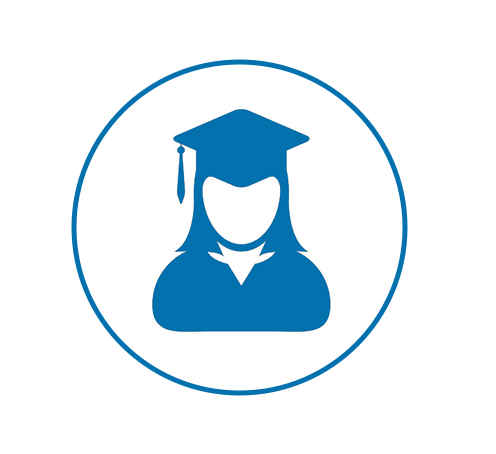 Why Box-n-Go? Here is Our Promise:
We are dedicated to deliver the best solution for almost any storage & moving need, with no gimmicks or hidden costs:
No truck to rent. We deliver storage to you!
Load/Unload only once.
Pay only for space you use.
Secure, climate-friendly facility.
Drive-up access
No Truck to rent…EVER!
Save money and time.
Reduce the risk of accidents and injuries.
No need to pay for gas, insurance & mileage!
Load ONCE Storage Solution!
You only need to load your belongings once!
No need to load and unload it all again into a storage unit.
All containers come with easy ground level access!
Pay Only for the Space You Use!


(if storing at our facility)
No not need to guess on how much space you actually need.
Order an extra 8' x 5' unit. Do not use it – do not pay for it.
Secure, Climate-Friendly Facility!
Highest degree of security and protection.
Our 8' x 5' units are breatheable – no mold or mildew.
No funky smell when your belongings return.
EASY Drive-Up Access!


(if storing at our facility)
Access your units at ground level.
No elevators, ramps, stairs to climb.
Schedule access appointment & drive straight to your units.
I want to:
Are you a student?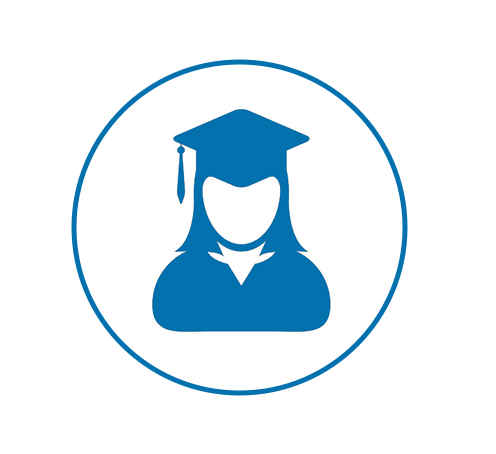 Self-Storage Units in Lawndale, CA
There are many storage companies; however, many of them operate differently.This is why it's important that you search for self storage Lawndale CA. Or storage 90260 until you find the perfect storage company in the 90260 area for you. While most storage facilities in Lawndale Ca, 90260 are actual storage centers, Box-n-Go storage 90260 is different.
Why do Lawndale CA residents search for Box-n-Go storage 90260?
There are many reasons why people choose to use Box-n-Go storage 90260 as their preferred storage.  Box-n-Go storage 90260 is not like traditional storage units in the 90260 area. Here's why:
We provide portable storage units near Lawndale CA. Units that can be shipped to your door in the 90260 area or anywhere in the country
Our units are breathable to prevent mold and mildew
We don't charge for ground level access at our storage center in the 90260 area
You have access to your items
We offer affordable monthly rent and flexible payment options
Choose from a wide selection of  student discounts
We offer (limited) content protection plans and much more.
Storage While on Vacation
Planning a long vacation or working away from your normal home for an extended period can be quite stressful. What many people are finding that a major worry is what to do with their belongings while they are away. Moving out of a rented home or renting out your home is often part of the process. But there is an affordable and easy way to store possessions while you are away using self storage.  Solutions offered by
Box-n-Go Storage
using mobile storage Lawndale Ca. Households have their personal storage units in Lawndale CA delivered to the doorstep With the rise of working and traveling abroad or taking a year out to study in Europe, gap years are more popular than ever.  However people worry about how much to pack and find that a lot of their possessions simply won't fit in their backpack. Yet they feel it would be unsafe to leave them in their homes for months at a time.
Advantages of Mobile Storage
Mobile storage units provide an ideal way to store by allowing you to carefully pack and place your belongings in the delivered container in your own time.  The container is ground level loading with easy access. So no lifting problems. The benefit over dealing with a regular storage Lawndale Ca site is that you do not have to pack items into a truck. Then drive them to a remote site and unpack into a regular storage locker. We all gather clothing and are often not tidy enough to reduce mess and clutter in our bedrooms. In many households space is at a premium. One solution to the problem is to use the services of self storage. Households  now have the great option of using the services of
 Box-n-Go Storage
. Follow your best judgement on what items you want to keep in storage and which get rid of.
When you choose to place your items in Box-n-Go storage Lawndale, CA, here is what you can expect:
You will save time- no need to load and unload. Simply pack once, and let  Box-n-Go storage 90260 take care of the rest
Save money- no need to rent a moving truck – Box–n–Go will pick up your packed storage unit and deliver it to wherever you want it to go
Have peace of mind-  There's nothing more satisfying than knowing that your valuable possessions are in a safe and secure storage warehouse. With state of the art security and surveillance systems
You will have convenience. Just because your items are in storage in the 90260 area, that doesn't mean you will never see them again. When you place your items at Box-n-Go storage Lawndale Ca, you will be able to retrieve your items whenever you need them. Simply notify Box-n-go storage 90260 and let them know within a 1 business day that you will be retrieving some of your items.
Box-n- Go Lawndale storage for Businesses in the 90260 zip code
Fortunately, you have the services of Box-n-Go Storage Lawndale CA, 90260  to help you. Here are three solid reasons all Lawndale CA businesses large and small should consider using Box-n-Go Storage 90260. A service to store items they need so they can free up space in their own facility.
Paperwork
Some people say Death, Taxes, & Paperwork are the only three certainties when running a business and paperwork generally takes up the most space. File cabinets get cluttered with old, but important paperwork that reduces efficiency and makes it harder to find valuable reports, client files and the like. You have the friendly, courteous staff at Box-n-Go Storage 90260 to keep that older. But still necessary paperwork away from your facility so you can maximize the efficiency of your business. Simply separate the older paperwork from the rest. Have Box-n-Go Storage send one of their sturdy, safe storage containers over so you can file away that paperwork in their secure storage facility. That way, if you need to access the older paperwork it's just a phone call away.
Exhibits
If you work in marketing or public relations you no doubt have exhibit materials. Such as tents, awnings, large signs and the like that you use for conventions or public displays. Such items take up valuable space that can be better utilized for daily needs. For the exhibit items that you need on occasion, call up Box-n-Go Storage Lawndale CA 90260? and have them store it for you. Their unique portable storage container system means your items are ready to move when you are.
Decorations
The holidays are perhaps the most joyous time of the year. Yet storing the banners, trees, and other items can be a chore unto itself. Instead of cramming these items in a closet or down in the basement have Box-n-Go Storage keep them in their safe, secure storage facility. Keep them there until the holidays arrive so you know that they are as fresh and ready as you stored them.
Compare Box-n-Go to Other Services
Box-n-Go offers the best, the most convenient and affordable storage service. However, do not just take our word for it. Druive by these local facilitiues and compare for yourself:
Public Storage Lawndale CA – 4880 Rosecrans Ave
Mini Storage – 3701 Inglewood Ave
StorQuest Self Storage – 4959 W 147th St
Box-n-Go Storage Lawndale CA 90260 is here to serve your storage needs and has many different ways to help you keep valuable items safely and securely. Store them while you use your facility space more efficiently. Give us a call and see what we can do for you. When it comes to renting storage space in Lawndale CA, you want a storage center that offers convenience, flexibility and affordability. At Box-n- Go storage 90260 , we do exactly that. It doesn't matter if you need to store your belongings for a few weeks or a few months. We have storage solutions for your entire short and long term needs. Call Box-n-Go storage 90260 and rent your storage unit today!
Box-n-Go
provides self-storage units to the following zip codes in Lawndale, CA: 90260, 90278. Find a Lawndale portable storage unit near you! Box-n-Go offers their convenient storage units in many LA cities and neigborhoods. You ca see our units delivered in
Inglewood, CA
,
Hawthorne, CA
,
Gardena, CA
,
Lomita, CA
,
Lennox, CA
,
Westchester, CA
and many other neignborhoods in
Los Angeles, CA
as well as
Orange County, CA
.