RESERVE ONLINE IN MINUTES
RESERVE ONLINE IN MINUTES
Save 50% see how
No Truck Needed see why
No Heavy Lifting we can help load or move
200+ 5-STAR
REVIEWS
A+ BBB
RATING
LOWEST PRICE
GUARANTEE
Box-n-Go Storage & Moving - as Easy as 1-2-3
1
We Deliver
2
We Pick Up
3
We Store or Move
Store on your driveway or inside our secure facility. Load/unload only once. Ground level access.
I want to:
Are you a student?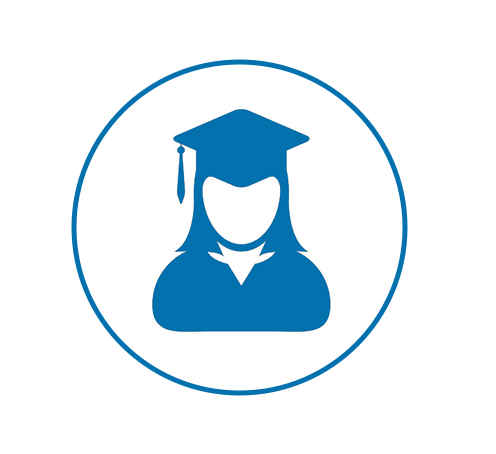 Available Sizes
Box-n-Go - XXL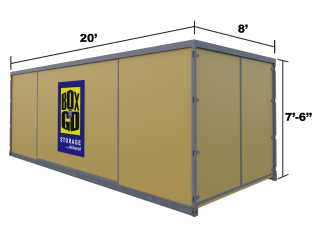 20' Container – all weather.
Perfect for 3-bedroom residence.
5-7 rooms, furniture, appliances, etc.
Learn More
Box-n-Go - XL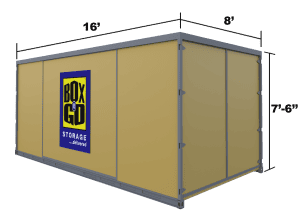 16' Container – all weather.
Perfect for 2-bedroom residence.
3-5 rooms, furniture, appliances, etc.
Learn More
Box-n-Go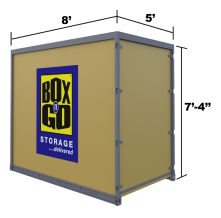 8' Container – all weather.
Modular – works for any need.
Each fits 1-1.5 rooms.
Learn More
I want to:
Are you a student?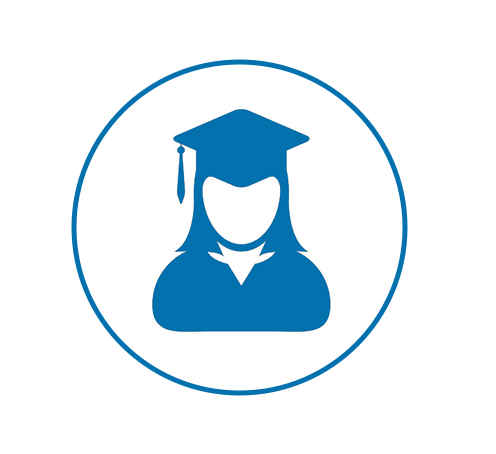 See How Our Services Can Work for You
I want to:
Are you a student?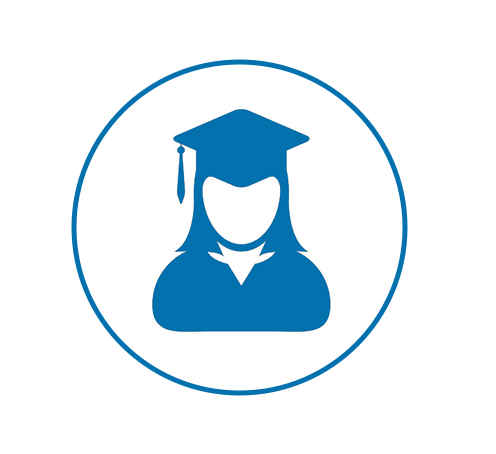 Our Services
Personal & Business Storage
Student Storage
Local & Nationwide Moving
Packing & Loading Help
Moving Boxes & Supplies
Do not see what you are looking for?
What Our Customers Think
I want to:
Are you a student?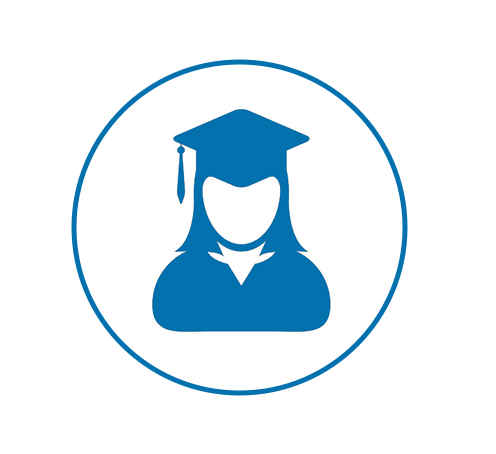 Why Box-n-Go? Here is Our Promise:
We are dedicated to deliver the best solution for almost any storage & moving need, with no gimmicks or hidden costs:
No truck to rent. We deliver storage to you!
Load/Unload only once.
Pay only for space you use.
Secure, climate-friendly facility.
Drive-up access
No Truck to rent…EVER!
Save money and time.
Reduce the risk of accidents and injuries.
No need to pay for gas, insurance & mileage!
Load ONCE Storage Solution!
You only need to load your belongings once!
No need to load and unload it all again into a storage unit.
All containers come with easy ground level access!
Pay Only for the Space You Use!


(if storing at our facility)
No not need to guess on how much space you actually need.
Order an extra 8' x 5' unit. Do not use it – do not pay for it.
Secure, Climate-Friendly Facility!
Highest degree of security and protection.
Our 8' x 5' units are breatheable – no mold or mildew.
No funky smell when your belongings return.
EASY Drive-Up Access!


(if storing at our facility)
Access your units at ground level.
No elevators, ramps, stairs to climb.
Schedule access appointment & drive straight to your units.
I want to:
Are you a student?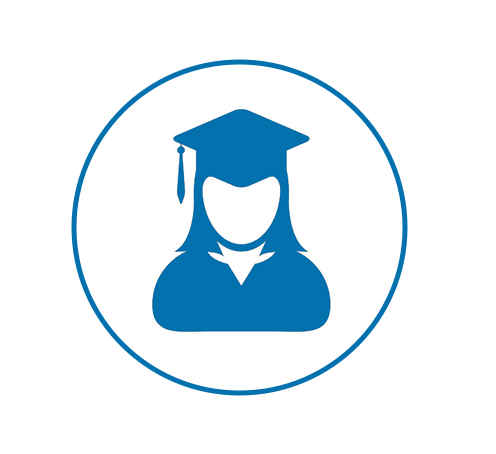 Hawthorne CA Self-Storage Units
Let's talk about how storage units in Hawthorne can help you. If you play sports in Hawthorne, you know how much work goes into it. Practicing, traveling for a game, and playing against other teams involve a lot of hard work. Many people don't realize the effort required to play sports, however. It does not matter what sport you play. It can be basketball, soccer, baseball, or some other type of sport, it is rather tedious to load all your sports equipment to and from your games. Additionally, you also want to make sure your sports equipment is in mint condition at all times. Many local sports professionals have come to realize that a Hawthorne storage facility provides an ideal solution for their sports teams. Here is why.
Climate-Controlled Storage in Hawthorne, CA
While self-storage facilities appear to be all identical all over the country, they are not. However, it is important for you to compare different storage facilities. See how your property is protected against rain, sun, and theft, among other hazards. This is why when you choose self-storage units in Hawthorne, CA, you need to balance protection with access and flexibility. Check out Box-n-Go storage services. See the difference of a quality self-storage facility for those things that you value but have no space for currently. We provide affordable, easy storage solutions for you and the things you'd like to keep safe.
Benefits of Your Hawthorne Storage Facility
Let's first talk about the reasons local coaches search for storage facilities in Hawthorne. Box-n-Go in Hawthorne differs from traditional self-storage facilities in several ways:
Portable storage units are delivered to your Hawthorne address
Our storage facility makes sure your sports equipment is safe and secure
Self storage is a cost-effective solution
Box-n-Go's storage units in Hawthorne are convenient
Often storage units are considered the best solution when moving. If you are relocating for a job, you know how stressful it can be. You have to move to a new area. Make new friends. See if you get along with your coworkers and so on. While those are all important things to deal with, you still have to determine what you will do with all your belongings when you relocate. Most people who relocate search for mini storage lockers. They look for simple and affordable storage services, solutions that can accommodate their needs. If you are relocating from Hawthorne to another area and looking for storage units, here are some simple tips to help your job relocation goes as smoothly as possible.
Determine length of time your items will be in storage
When it comes to relocating for a job, you may not be sure if you will be away from Hawthorne for a few months or even a few years. This is why it's important to discuss the details of your job contract with your employer. This way when you are searching for storage units near 90250, you will know what to look for. You will be able to determine if you need long-term or short-term storage services.
Find out if your storage facility can deliver your belongings
When you perform a search for storage in Hawthorne, you will discover that not all storage places in the area are alike. Some have free ground-level access while others don't. Some will let you retrieve your items at any time and some will not. However, the most important thing about self-storage facilities is whether they deliver your belongings to your new area. There may be times where your contract is extended. This means you have to stay in your new location longer than planned. This is often the case. Then, you want to make sure that your storage service will be able to deliver your belongings to you anywhere you are in the country.
Find out if your storage units are secure
There's nothing more frustrating than placing your items in a storage facility, only to discover later that it has been vandalized and your items have been stolen. It is rare, but incidents of break-ins do happen. This is why it's important to search for storage locations in Hawthorne that have security systems that can keep an eye on your items at all times.
Find out when you can have access to your items
If you are relocating to another area of California or outside the state, there will be times that you may have to access your items. It's important to find out if your storage units in Hawthorne allow you to retrieve your items whenever you need them. Continue to perform your search for storage units near 90250. With time you will discover that there are some storage centers that will allow you to retrieve your items as long as you give them one-day notice.
Many sports teams use Hawthorne storage units
No matter what type of sport you play,
Box-n-Go has the right size units
to store all of your equipment. Our storage units are spacious enough for all kinds of sporting equipment.
You can store all kinds of sports balls, including basketballs, footballs, & soccer balls.
Bicycles fit easily into Box-n-Go's storage units in Hawthorne.
Tennis nets and practice gear can be stored effortlessly and conveniently.
Storage of soccer gear is very simple and popular.
Store team uniforms, athletic shoes, and other gear.
Many teams store their fishing rods and protective gear.
Do almost all local sports teams search for Hawthorne storage units?
Storage is ideal for a sports team. If you are on the fence about using storage in Hawthorne, CA for your sports equipment, we recommend that you try it. Many sports teams prefer to use Box-n-Go storage for the following reasons:
Self storage is convenient
Portable storage units are extremely flexible
Storage services are affordable
It's safe and secure
We are capable of handling all your sport equipment storage needs
Whether you are playing for a team, playing for fun, or playing professionally, rest assured that Box-n-Go storage will make it easy for you to access your uniforms and sports equipment whenever you need to. Wherever you are, even in a neighboring city. Call Box-n-Go storage in Hawthorne, CA and
rent a portable storage
unit today! Box-n-Go Storage has taken the concept pioneered by moving companies years ago a step further. Box-n-Go can deliver one or several modular, portable storage containers at the same time, straight to your door in Southern California. Our containers are sized right for all your storage needs. Also, we can place our storage units practically anywhere for you. Even steep driveways or narrow alleys are no match to our delivery systems. It's a low-cost, easy storage option. Remember, Box-n-Go's Hawthorne storage units are built to be breathable, so you will not encounter any mold or mildew. This is especially important. Many customers associate storage facilities with mold and mildew; however, at Box-n-Go this is not an issue.
Relocating to Hawthorne? Call Box-n-Go for all your relocation storage needs today!
When you are relocating for a job, it's important to choose storage services in Hawthorne that are convenient, flexible, and reliable. You may be on your job site for a few weeks or a few months. However, you can be assured that Box-n-Go can handle all of your storage needs. Call us today and ask us about our mobile storage units and our affordable monthly storage rental rates.
Why Storage Units Make a Great Gift
Many fathers out there are packrats. They keep everything, just in case. The garage is full and the car is parked in a driveway. Many self-storage customers love the month of June because that's when summer officially starts. Weddings, anniversaries, and graduation invitations flood your inbox. But what most people love about June is that it is the month to celebrate their dad. Yes, it's Father's Day and many children show their appreciation by buying their dad the best gifts.
What do you give the dad who already has everything?
When it comes to your Father's Day celebration, your dad has probably accumulated all of your gifts from you and your siblings over the years. There is just one issue: There are too many gifts to store at his home or office. Consider renting a storage pod for your dad this Father's Day. It's easy to rent self-storage units that can be used to give your dad some extra space. Renting a storage space in Hawthorne may be a viable solution to help keep all his Father's Day gifts organized and safe. A storage unit will be ideal for your dad because he will be able to access his items. Whether he needs his bowling ball for a night out with the fellas, or he needs to get a hand on his tools to do some work around his Hawthorne home, he can just come to the storage center where his items are located and retrieve them at any time.
What kind of gifts can you place in storage?
Before you reserve storage units in Hawthorne for your dad, you may want to know what kind of gifts can be placed in these containers. This way you won't waste your time buying any gifts that he won't be able to store if need be. So, if you still haven't decided what to give your dad this year for Father's Day, here are some gift ideas for him:
Tools
Beer cooler
Golf clubs and equipment
Big screen television
Guitar or instrument of his choice
Shaving kits
Business suits and ties
Car stereo
Outdoor landscaping equipment
Personalized photo albums
Box-n-Go in Hawthorne, CA can help you with your storage needs today!
No matter what you buy for your dad this year for his special day, you can feel confident that he has a safe place to store all of his gifts. At Box-n-Go storage in Hawthorne, we offer short-term and long-term storage rental options that can match any budget. In fact, if you don't want Dad to know that you purchased gifts for him, you can always rent a storage unit in Hawthorne until Father's Day. Then on Father's Day present all his gifts to him at once. You can be assured this will be a memorable Father's Day!
Come to Box-n-Go for affordable self-storage unit prices in Hawthorne!
Whether you want to make extra space for all of Dad's gifts, or you simply want to create more room in your home, you can rely on Box-n-Go storage in Hawthorne to provide you with affordable storage solutions. Call Box-n-Go and rent a storage unit in Hawthorne for Father's Day or any time of the year!
Before you choose, compare Box-n-Go to other options
Extra Space Storage Hawthorne CA – 12714 S La Cienega Blvd, Hawthorne, CA 90250
Public Storage Hawthorne CA 902050 – 4880 Rosecrans Ave, Hawthorne, CA 90250
US Storage Centers – 14680 Aviation Blvd, Hawthorne, CA 90250
South Bay Mini Storage – 3401 Rosecrans Ave, Hawthorne, CA 90250
StorQuest Self Storage – 4959 W 147th St, Hawthorne, CA 90250
Zippy Shell Storage – 12620 Yukon Ave, Hawthorne, CA 90250
Public Storage 90250 – 14107 Crenshaw Blvd, Hawthorne, CA 90250
Extra Space Storage 90250 – 12830 Roselle Ave, Hawthorne, CA 90250
Box-n-Go
provides self-storage units to the following ZIP Codes in Hawthorne, CA: 90250, 90251, 90260, 90261, 90303, 90304, 90310. Find a Hawthorne portable storage unit near you! Box-n-Go offers their convenient temporary and long-term storage units in many L.A. cities and neighborhoods. You can find our units in
Inglewood, CA
,
Gardena, CA
,
Lawndale, CA
,
Lomita, CA
,
Lennox, CA
,
Westchester, CA
,
El Segundo, CA
, and many other neighborhoods in
Los Angeles, CA
as well as
Orange County, CA
.