RESERVE ONLINE IN MINUTES
RESERVE ONLINE IN MINUTES
Save 50% see how
No Truck Needed see why
No Heavy Lifting we can help load or move
200+ 5-STAR
REVIEWS
A+ BBB
RATING
LOWEST PRICE
GUARANTEE
Box-n-Go Storage & Moving - as Easy as 1-2-3
1
We Deliver
2
We Pick Up
3
We Store or Move
Store on your driveway or inside our secure facility. Load/unload only once. Ground level access.
I want to:
Are you a student?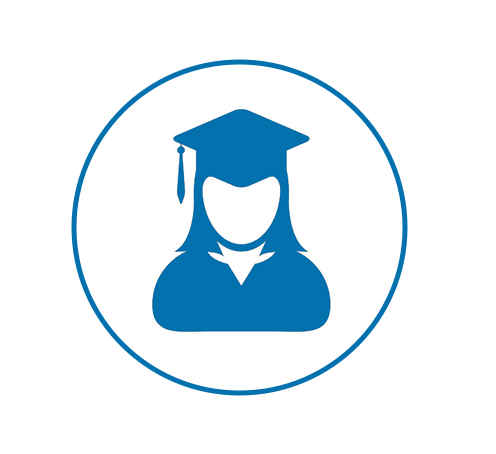 Available Sizes
Box-n-Go - XXL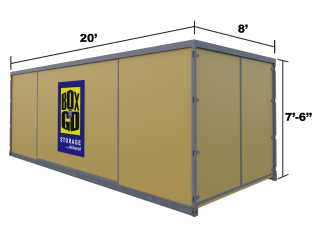 20' Container – all weather.
Perfect for 3-bedroom residence.
5-7 rooms, furniture, appliances, etc.
Learn More
Box-n-Go - XL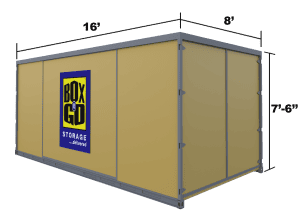 16' Container – all weather.
Perfect for 2-bedroom residence.
3-5 rooms, furniture, appliances, etc.
Learn More
Box-n-Go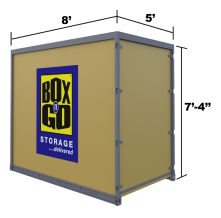 8' Container – all weather.
Modular – works for any need.
Each fits 1-1.5 rooms.
Learn More
I want to:
Are you a student?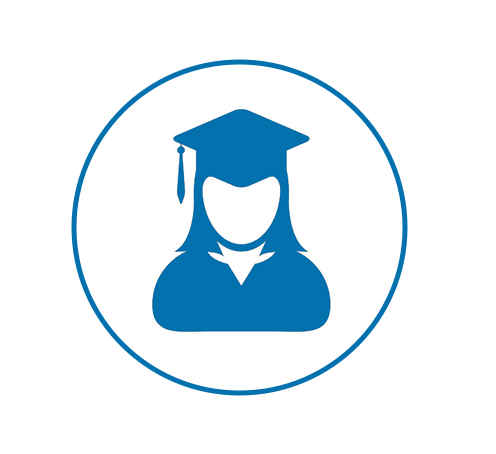 See How Our Services Can Work for You
I want to:
Are you a student?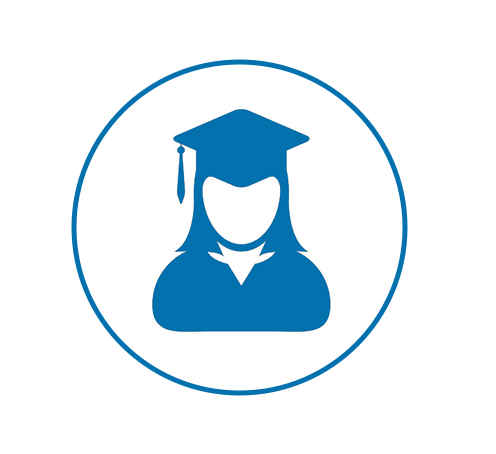 Our Services
Personal & Business Storage
Student Storage
Local & Nationwide Moving
Packing & Loading Help
Moving Boxes & Supplies
Do not see what you are looking for?
What Our Customers Think
I want to:
Are you a student?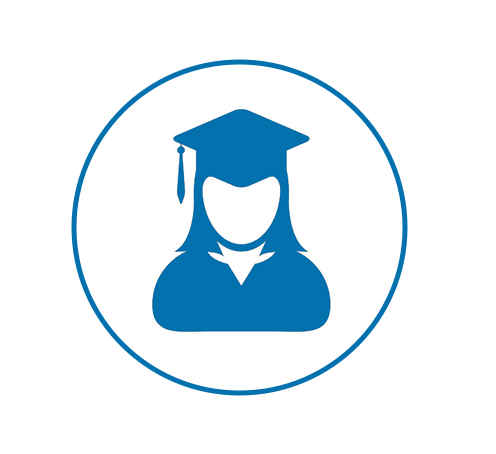 Why Box-n-Go? Here is Our Promise:
We are dedicated to deliver the best solution for almost any storage & moving need, with no gimmicks or hidden costs:
No truck to rent. We deliver storage to you!
Load/Unload only once.
Pay only for space you use.
Secure, climate-friendly facility.
Drive-up access
No Truck to rent…EVER!
Save money and time.
Reduce the risk of accidents and injuries.
No need to pay for gas, insurance & mileage!
Load ONCE Storage Solution!
You only need to load your belongings once!
No need to load and unload it all again into a storage unit.
All containers come with easy ground level access!
Pay Only for the Space You Use!


(if storing at our facility)
No not need to guess on how much space you actually need.
Order an extra 8' x 5' unit. Do not use it – do not pay for it.
Secure, Climate-Friendly Facility!
Highest degree of security and protection.
Our 8' x 5' units are breatheable – no mold or mildew.
No funky smell when your belongings return.
EASY Drive-Up Access!


(if storing at our facility)
Access your units at ground level.
No elevators, ramps, stairs to climb.
Schedule access appointment & drive straight to your units.
I want to:
Are you a student?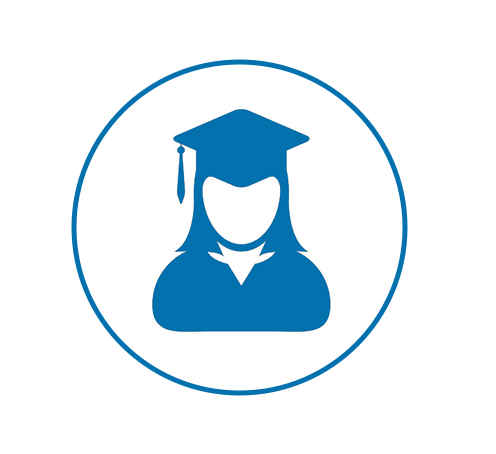 Self Storage in Lennox, CA
Searching for self storage Lennox? There are times in your life where you may have to host an in-law,family member or relative.  Typically when your relative comes from out of town, they will stay one or 2 days. However, in some cases, some relatives fall short on luck, and need to stay with you for more than a few months. A solution is storage units Lennox. While you would like to host your relative, you simply don't have extra space in your home.  And, putting them up in a hotel on your dime is not an option.So, what's the solution? You can turn your garage or office into an extra guest room?  How, well it starts with placing your items in Lennox storage.
Box-n-Go  is the ideal solution when you are hosting relatives!
Instead of having your relative sleep on the couch in the living room, you can make a special guest room just for him/her.   This requires re-arranging your home and putting some of your belongings in Lennox storage. While you can just put a bed and some sheets in the garage. You really want you're relative to feel comfortable at your home.
Two Great Reasons to use Box-n-Go storage
Added Security
We all consider our homes fairly secure. However, outdoor storage in garages or sheds usually is not.  Unfortunately, these places are easily be broken into and left open during the day. When you rent a unit of Lennox storage, your unit is locked secure. It's kept in a facility with security measures including video cameras. Also, the security at a traditional self storage facility is only as good as the people entering that facility. Once you are on the other side of the gate, you can do whatever you want! This is not the case with Box-n-Go. Only authorized personnel have access to the inside of the facility. When you want to access your belongings, you have to schedule it. Once you arrive at the facility, your unit will be brought out to you. You get a combination of the highest security available and FREE ground level access.
Keep Items for Future Use
We have all wished we had hung onto something that we discarded. Most of us have had that regret at one time. We usually make the decision to throw something away. Because we just don't have the room to keep it. Even though it could be useful in the future. For example, you might be able to give houseroom to nursery items but want to keep them safe for future generations use in your family.  A Box-n-Go Lennox storage unit will keep these items safe for you. We can deliver them practically anywhere. This will save lots of time. No need to rent trucks or hire movers.
Packing tips Lennox storage
When the time comes to pack and prepare your items for self storage, follow the common sense. Disassemble the furniture. place all the screws into small zip lock bags and label them accordingly. Wrap the large pieces into blankets. You can use household towels instead. The goal is to wrap your items with something that would protect the belongings from scratches. Pack all small items into the cardboard boxes. When you have personal storage requirements, the chances are you'll find a solution at Box-n-Go. We provide flexible delivered mobile storage unit solutions. So when your car cannot get into the garage any more, it's time to think of placing some belongings into storage. We tend to use spare rooms for storage of non-essential seldom used items. You can turn this room into a rentable room and gain a valuable monthly income as well.  Using self storage means that your furniture, possessions and equipment are still safe but stored away from your home. However, one of the main drawbacks of using traditional self storage is the amount of work required by the individual. While traditional self storage facilities use old fashioned lockers, the most flexible facilities use mobile storage. That's what we do at
Box-n-Go Storage
. Less painless, more efficient. Call us today and let us help you!
Why store with Box-n-Go storage?
The ease of placing your items in Lennox storage is unbelievable. Close to your home is that you can have access to your items at any time!  You don't have to wait for days or weeks to get access to your items. This is one of the many reasons Lennox resident, students, and busy professionals place their items in our Lennox storage service. However, some of the most common reasons Lennox residents prefer our storage in Lennox services over any other in the 90304 area include but is not limited to:
Convenience-
We pick up and deliver your packed units wherever you are
Affordability-
We have low monthly rental options for Lennox and surrounding areas
Flexibility-
We have different size Lennox storage that can accommodate your needs Short and long term rental and other self storage options Lennox And a wide variety of other storage solutions at Box-n-Go storage.
Before you choose –  compare
Do not just settle for what we are telling you of for the first place you find. Do your homework. Compare the services offered by different facilities. Drive by the below centers and see for yourself what kind of units they ofefr. Make sure you understand their pricing. Ask about price increases. How often they are introduced. How long do they guarantee their rates for. Do they force you to buy an additional insurance. What kind of move out notice do you have to give. Etc. All this information is very important in establishing what service to choose. Also, you have to know what your needs are. Climte control needs, access needs, etc. Learn more by visiting some of the best facilities in the neighborhood:
Public Storage 90304 – 11102 S La Cienega Blvd, Lennox, CA 90304
11100 S La Cienega Blvd, Lennox, CA 90304 – Public Storage 90304
Public Storage – 10833 S Prairie Ave
Extra Space Storage – 3846 W Century Blvd
Airport Mini Storage –

 

5221 W 102nd St
Let Box-n-Go Lennox storage handle all of your storage needs!
Whether you need to make space for a new relative in your home or declutter your living space. You can put your mind at ease knowing you have self storage near Lennox CA, minutes away from your residence. It doesn't matter if you need to store your items for a few days, a few weeks, or even a few months, our storage facility cover your needs. At
Box-n-Go storage
, we offer affordable monthly rent with flexible payment options and so much more.  Call us and reserve your Lennox storage today! Box-n-Go offers their convenient storage units in many LA cities and neighborhoods. You ca see our units delivered in
Inglewood, CA
,
Hawthorne, CA
,
Gardena, CA
,
Lawndale, CA
,
Lomita, CA
, 
Westchester, CA
and many other neighborhoods in
Los Angeles, CA
as well as
Orange County, CA
.