RESERVE ONLINE IN MINUTES
RESERVE ONLINE IN MINUTES
Save 50% see how
No Truck Needed see why
No Heavy Lifting we can help load or move
200+ 5-STAR
REVIEWS
A+ BBB
RATING
LOWEST PRICE
GUARANTEE
Box-n-Go Storage & Moving - as Easy as 1-2-3
1
We Deliver
2
We Pick Up
3
We Store or Move
Store on your driveway or inside our secure facility. Load/unload only once. Ground level access.
I want to:
Are you a student?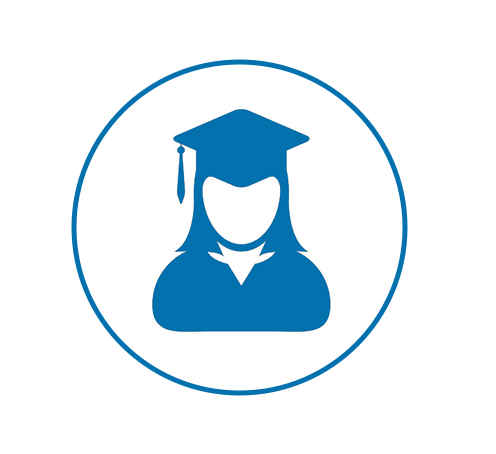 Available Sizes
Box-n-Go - XXL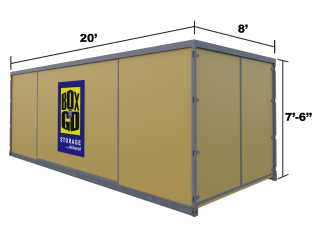 20' Container – all weather.
Perfect for 3-bedroom residence.
5-7 rooms, furniture, appliances, etc.
Learn More
Box-n-Go - XL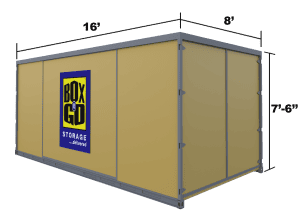 16' Container – all weather.
Perfect for 2-bedroom residence.
3-5 rooms, furniture, appliances, etc.
Learn More
Box-n-Go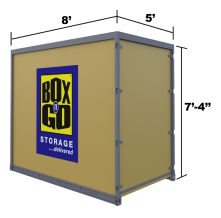 8' Container – all weather.
Modular – works for any need.
Each fits 1-1.5 rooms.
Learn More
I want to:
Are you a student?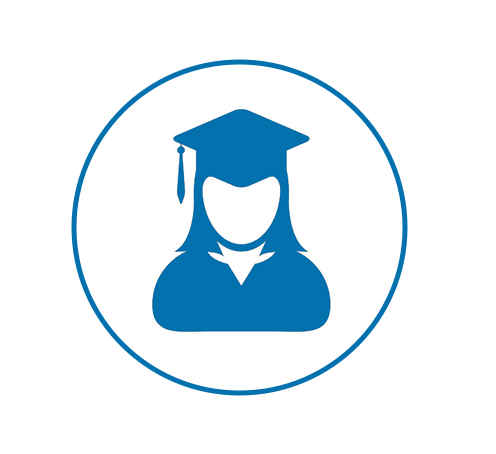 See How Our Services Can Work for You
I want to:
Are you a student?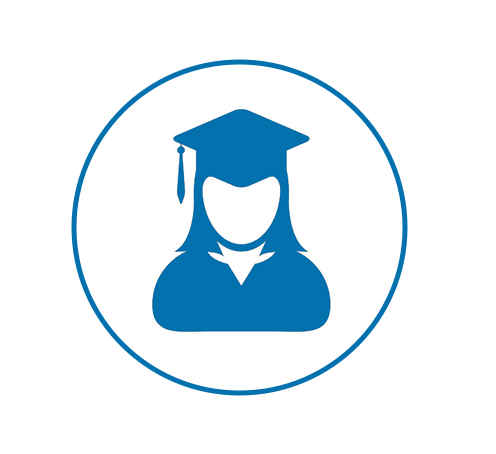 Our Services
Personal & Business Storage
Student Storage
Local & Nationwide Moving
Packing & Loading Help
Moving Boxes & Supplies
Do not see what you are looking for?
What Our Customers Think
I want to:
Are you a student?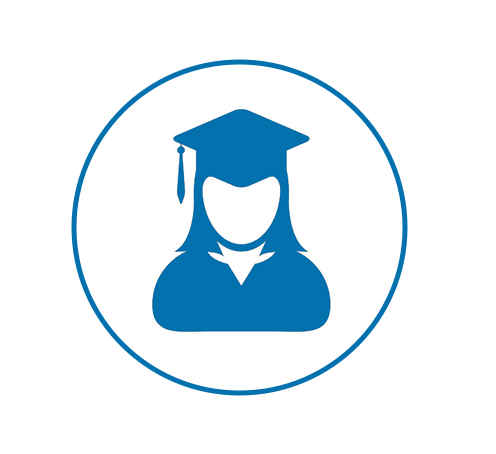 Why Box-n-Go? Here is Our Promise:
We are dedicated to deliver the best solution for almost any storage & moving need, with no gimmicks or hidden costs:
No truck to rent. We deliver storage to you!
Load/Unload only once.
Pay only for space you use.
Secure, climate-friendly facility.
Drive-up access
No Truck to rent…EVER!
Save money and time.
Reduce the risk of accidents and injuries.
No need to pay for gas, insurance & mileage!
Load ONCE Storage Solution!
You only need to load your belongings once!
No need to load and unload it all again into a storage unit.
All containers come with easy ground level access!
Pay Only for the Space You Use!


(if storing at our facility)
No not need to guess on how much space you actually need.
Order an extra 8' x 5' unit. Do not use it – do not pay for it.
Secure, Climate-Friendly Facility!
Highest degree of security and protection.
Our 8' x 5' units are breatheable – no mold or mildew.
No funky smell when your belongings return.
EASY Drive-Up Access!


(if storing at our facility)
Access your units at ground level.
No elevators, ramps, stairs to climb.
Schedule access appointment & drive straight to your units.
I want to:
Are you a student?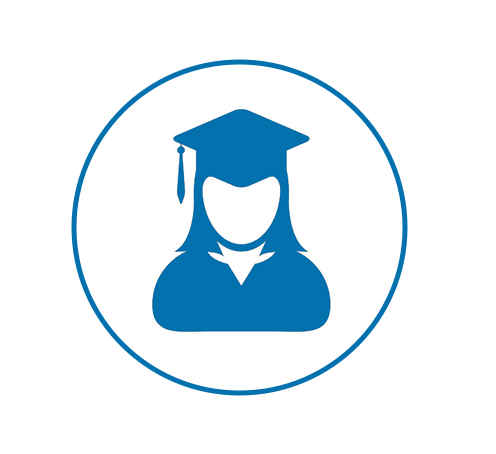 Portable Self-Storage Containers in Manhattan Beach, CA
Sometimes, living in paradise calls for a winter getaway. Maybe you love to ski and want to hit the slopes. Unfortunately, that is impossible to do in Manhattan Beach. So what do you do with all of your water sports gear? Of course, you want to place it in Manhattan Beach Self Storage until you return. However, sometimes finding the right storage is not easy. When you are using storage units near Manhattan Beach, a key aspect you to consider is cost.  The key to keeping costs to a minimum, is the effective use of the space within your storage unit. It is very simple truth, but it is very hard to achieve.
How to De-Clutter before you Move Items in Storage?
Before you consider self storage Manhattan Beach, ruthlessly de-clutter your belongings. It will save you money and time.
Is it still useful? Do I still use this item? Do I even participate in the activity that this item is for? If not, then it's clutter.
Is it in working condition? If an item is broken and you do not have the expertise to repair it or you will not pay the price to fix it, then it is clutter.
How many do I have and how many do I need?  If you have multiples of a certain item, but only ever need one, then it is most likely clutter.
Do I need this item for the information it contains? So much information is right at your finger tips these days. It is right on your computer and it is constantly updated. Do you really need to keep a library of books, whose information may or may not stand the test of time.
Do I like it? If you are keeping something that was a gift, even though you do not like it, it is definitely clutter.
What kind of water equipment can you place in Manhattan Beach Self Storage?
Surfboards
Paddle Boards
Parasailing equipment
Fishing Rods
Placing your items in storage is not only limited to your sporting equipment. Store instruments, furniture, electronics, exercise equipment and more.  Call Box-n-Go for all your Manhattan Beach self storage needs.
Why do so many people choose Box-n-Go Manhattan Beach Self Storage?
While there are many storage centers, many residents of Manhattan Beach choose to store their items with Box-n-Go Manhattan Beach Self Storage.  Why?  Here are some of the following reasons:
We are convenient– we offer pickup and delivery of packed storage units to anywhere in the country
Affordable rates – We have a wide array of storage options and solutions that fit any budget in the 90266 zip code and surrounding areas
Self-storage is flexible- Unlike other storage centers in Manhattan Beach, we allow ground level access to your storage when you need it.
Mobile Storage Units Near Manhattan Beach
Box-n-Go Storage
will provide any number of mobile storage units delivered to your address.  Load the units at your own convenience and on your schedule.  The best tip in terms of packing the unit and getting the most out of the space is to use the right size of boxes to store your possessions. This often overlooked part of the packing process really forms a key factor in the overall process.  Gather the correct type of boxes before you are faced with empty Manhattan Beach storage units wondering what to do. First, purchase boxes from a moving supplies specialist shop.  Please note that Box-n-Go can deliver supplies to you for free with your storage unit. These are designed to be fit to the task and designed for stacking and withstanding heavy loads.  Resist the temptation of ex-supermarket rejects. They are weaker and will not protect your stuff in the long term. Purchase groups of boxes of several sizes, because this will help in organization.  You can stack boxes of the same size in the unit, thus maximizing the space you use. Just make sure not place the boxes with soft or fragile items at the bottom of the stack.
Reasons to Use the Mobile Storage Option
1. You don't have to pay a lot of money.
Storage can be expensive. You have to rent a truck and pay for mileage apart from paying for the storage. These can cost a lot when added up. However, with mobile storage units, Manhattan Beach Beach residents only have to pay for storage. You do not have to pay for a rental truck nor do you have to pay for the rental time. For this reason, mobile storage units cost about 30 to 50 percent lesser per square foot compared to traditional self storage.
2. It is immune to weather damage.
Mobile storage unit Manhattan Beach have a great benefit of keeping your stuff immune to damage caused by weather. This is because these storage units Manhattan Beach Beach offers are built from extremely strong and durable materials that will not be easily damaged by rain or sun. Moreover, they are built breathable, meaning that damages commonly caused by humidity like mold and mildew can be effectively prevented and will likely not occur.
3. It is ideal to use when you move or renovate.
Another common reason why people use mobile storage units Manhattan Beach California offers is because they are so ideal and convenient to store your belongings in when you are renovating your house or you are moving. For example, you may want to repaint your house or redo your floors, and you need a place to store your furniture in. In such cases, mobile storage units Manhattan Beach Beach come in handy. Or you may be moving, and an easy way to transport your furniture is simply by hiring a mobile storage unit. You can keep the Manhattan Beach storage unit for as long as you require.
4. It is ideal for storing seasonal items.
For residents of Manhattan Beach, storage, especially mobile units are important because they tend to own a lot of seasonal items like lawn furniture, barbecue grills, water sports equipment and even skis. These items are only used during specific months of the year. So having them occupy space in your home, especially if you don't live in a very spacious home, doesn't make much sense. So, for storing them, mobile storage units Manhattan Beach offers are perfect.
5. It can be used for storing old, unused items.
Many homeowners have unused items like old furniture or belongings from their childhood like old toys, books, and clothes that they don't really have space for in their homes. Mobile storage unit Manhattan Beach help.
When you are moving or looking for Manhattan Beach storage households have access to 
Box-n-Go Storage
mobile units to make storage a breeze. They will deliver any number of mobile storage units. You will get the units to your location. They will come to pack in your own time at your convenience. When you are packing boxes become your life!  The easy option is to beg steal or borrow boxes from supermarkets and other retailers.  Unfortunately, this is a major mistake as these boxes will quickly deteriorate and will never be a uniform size.  This is vital for stacking and it will make efficient use of the space in the unit.
Use caution when packing for storage
When you pack, use small boxes for storing CDs, DVDs, books, and other small items.  These tend to be heavy, relative to their size. Do not to pack boxes heavier than 30-40 pounds. Use large boxes for bulky items. like lamp shades. Use wardrobe boxes to pack your clothes. Place shoes on the bottom of the box. Then hang close on the bar. The convenience of mobile storage comes handy in many instances. You may be selling your home, moving, relocation to another part of the country. All very real scenarios many of us encounter. Storage units by Box-n-Go will help you in those situations and many, many more.
The best self storage Manhattan Beach CA option
Once you realize you need self storage Manhattan Beach CA, a great option is mobile self storage by
Box-n-Go
Storage. Box-n-Go will deliver storage units direct to your Manhattan Beach location. While self-storage is nothing new, the portable storage system has changed the age-old system into a convenient and simple moving and storage process. Moving companies around the country utilized this concept for years. The portables self storage can help you save lots of money and eliminate a lot of stress. After all, you will load or unload these units only once!  The choice is yours. All you have to do is to call Box-n-Go at 877-269-6461
 Let Box-n-Go storage take care of all your Storage Units Manhattan Beach CA needs!
Whether you are going away for an extended trip, or you simply need somewhere to store all of your water equipment throughout the year,  rest assured that Manhattan Beach Self Storage has you covered.  We have a wide selection of portable storage units that we deliver right to your doorstep. Call Box-n-Go Moving and Storage today. Discover why many residents choose us as their primary Manhattan Beach self-storage provider. However, do not just take our word for it. Check out the below nearby facilities and compare for yourself:
US Storage Centers – 14680 Aviation Blvd
Public Storage – 1910 S Hughes Way
Everest Storage – 871 Aviation Blvd
Box-n-Go provides self-storage units to the following zip codes in Manhattan Beach, CA: 90266, 90267. Find a Manhattan Beach portable storage unit near you! Box-n-Go storage containers are readily seen on the daily basis in many of the Southern California Cities, including
Torrance, CA
,
San Pedro, CA
,
Redondo Beach, CA
,
South Bay, CA
,
El Segundo, CA
,
Hermosa Beach, CA
,
Rancho Palos Verdes, CA
and many other areas in
Los Angeles, CA
and
Orange County, CA
.