RESERVE ONLINE IN MINUTES
RESERVE ONLINE IN MINUTES
Save 50% see how
No Truck Needed see why
No Heavy Lifting we can help load or move
200+ 5-STAR
REVIEWS
A+ BBB
RATING
LOWEST PRICE
GUARANTEE
Box-n-Go Storage & Moving - as Easy as 1-2-3
1
We Deliver
2
We Pick Up
3
We Store or Move
Store on your driveway or inside our secure facility. Load/unload only once. Ground level access.
I want to:
Are you a student?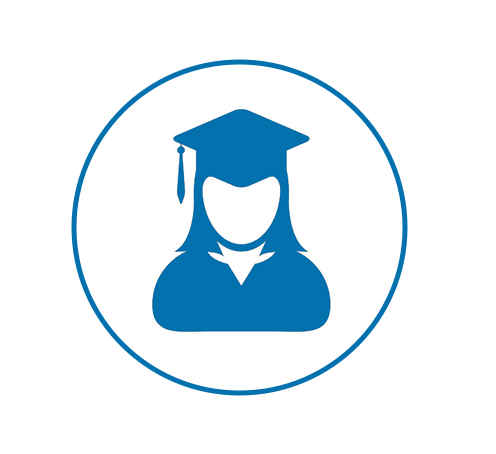 Available Sizes
Box-n-Go - XXL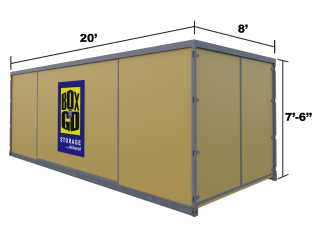 20' Container – all weather.
Perfect for 3-bedroom residence.
5-7 rooms, furniture, appliances, etc.
Learn More
Box-n-Go - XL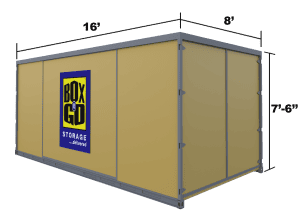 16' Container – all weather.
Perfect for 2-bedroom residence.
3-5 rooms, furniture, appliances, etc.
Learn More
Box-n-Go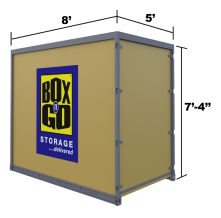 8' Container – all weather.
Modular – works for any need.
Each fits 1-1.5 rooms.
Learn More
I want to:
Are you a student?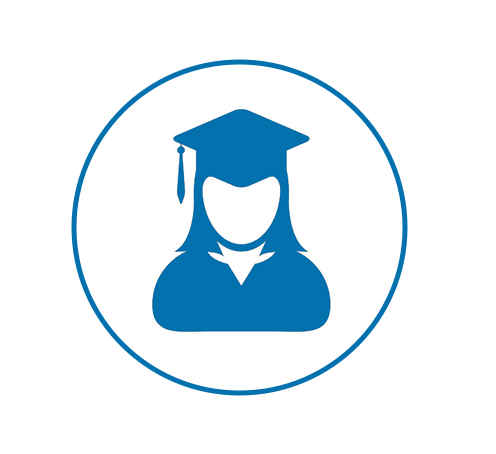 See How Our Services Can Work for You
I want to:
Are you a student?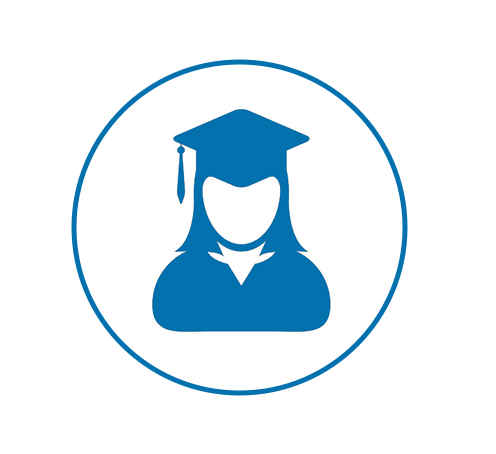 Our Services
Personal & Business Storage
Student Storage
Local & Nationwide Moving
Packing & Loading Help
Moving Boxes & Supplies
Do not see what you are looking for?
What Our Customers Think
I want to:
Are you a student?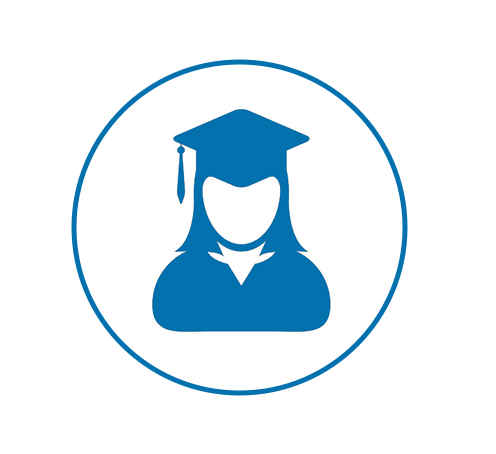 Why Box-n-Go? Here is Our Promise:
We are dedicated to deliver the best solution for almost any storage & moving need, with no gimmicks or hidden costs:
No truck to rent. We deliver storage to you!
Load/Unload only once.
Pay only for space you use.
Secure, climate-friendly facility.
Drive-up access
No Truck to rent…EVER!
Save money and time.
Reduce the risk of accidents and injuries.
No need to pay for gas, insurance & mileage!
Load ONCE Storage Solution!
You only need to load your belongings once!
No need to load and unload it all again into a storage unit.
All containers come with easy ground level access!
Pay Only for the Space You Use!


(if storing at our facility)
No not need to guess on how much space you actually need.
Order an extra 8' x 5' unit. Do not use it – do not pay for it.
Secure, Climate-Friendly Facility!
Highest degree of security and protection.
Our 8' x 5' units are breatheable – no mold or mildew.
No funky smell when your belongings return.
EASY Drive-Up Access!


(if storing at our facility)
Access your units at ground level.
No elevators, ramps, stairs to climb.
Schedule access appointment & drive straight to your units.
I want to:
Are you a student?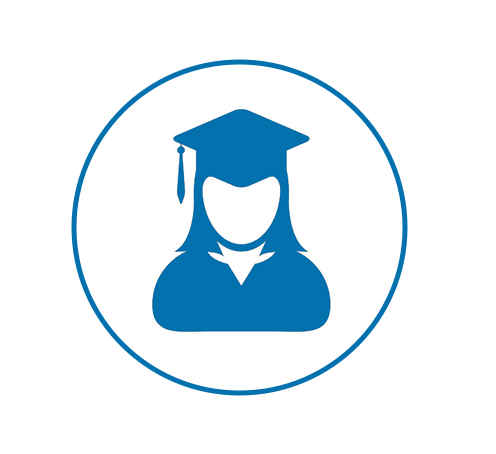 Hermosa Beach Self-Storage Company
If you have ever searched for storage units in Hermosa Beach, you know how tedious the process can be. There are many climate-friendly storage facilities in Hermosa Beach and the surrounding area, but it can be overwhelming to decide which one is right for you. There are many things that you have to consider when looking for self-storage facilities that go beyond the pricing. While affordability is important, there are other things you need to think about before renting storage units in Hermosa Beach. Here are some things to consider when searching for Hermosa Beach storage services:
Is your Hermosa Beach storage facility safe?
When it comes to placing your belongings in a self-storage facility, you want to know that your items are safe at all times. There's nothing more frustrating than placing your items in storage only to discover that your items are missing, damaged, or stolen. This is why it's imperative that you check to see if your storage locker has great security, insurance, and content protection plans. If your Hermosa Beach storage facility can't offer all or either of the following, then it's time to continue searching.
Is your Hermosa Beach storage flexible?
It's no secret that life doesn't always go according to plan. Things happen, life events make it difficult to cope, and sometimes you have to change course. This is why it's important to know if your storage locker has flexible options to meet your needs. For example, do they have long- and short-term storage rental solutions? If so, will they let you keep your items in storage longer than you anticipated? Will they provide you with access to your belongings whenever you need them? If you are searching for storage in Hermosa Beach, you want to make sure they have flexible options just in case things don't turn out as planned.
Are your storage units convenient?
In this dog-eat-dog world, you already have too much on your plate, and adding one more thing on your to-do list is literally going to make you scream. When you have so much to do and so little time, it's important to look for storage units in Hermosa Beach that can do all the heavy lifting for you. When you are searching for storage places, you want to make sure that they have portable storage units, and that they offer pickup and delivery. This way you can focus on other things, while Box-n-Go takes care of the rest. If you run a business, have you ever considered using storage services for your operational needs? It may seem uncommon for businesses to search for office storage solutions. However, there are many benefits of a business storage solution to manage day-to-day needs. Whether you have a warehouse of merchandise, an office with too many files, or a small office space, you can rest assured that searching for storage will help you find extra space.
Discover why businesses search for storage units
There are some businesses that are still skeptical about storing their items in Hermosa Beach storage units. They simply want to know all of the benefits of using storage in Hermosa Beach rather than their own office. So if you are wondering about the many benefits of office storage, here are some reasons why businesses search for storage:
They simply don't have space in their office
Using their office/warehouse space for day-to-day operations is necessary
There are too many files and documents
They have too much inventory/overstock
Storing marketing/promotional/seasonal materials is necessary
They have an upcoming trade show and need to store props
For example, imagine you have an upcoming trade show. It's usually a tedious process of buying props, storing them in your storage closet, then having to load them in your company vehicle, and then unload them and set up your table. When you hire moving and storage services, you don't have to worry about that. At Box-n-Go, we will be able to deliver your packed storage unit to anywhere you are. Simply pack your unit, and we will come pick it up and put it in one of our local self-storage facilities. This way, when you are ready to present your trade show, all you have to do is call Box-n-Go and we will deliver your packed storage unit to wherever you are. It's that simple!
Box-n-Go Hermosa Beach Storage
Looking for storage locations in Hermosa Beach? Did you know the day after Memorial Day is considered one of the busiest moving days of the year? In fact, it's known as Crazy Tuesday and National Moving Day. Summer vacations are approved. Children are out of school, and people are getting ready for their long and adventurous summer trips. Therefore, many people decide to move immediately after Memorial Day. While this sounds like a good idea, it leads to delays, stress, and expensive rates. You need Box-n-Go Hermosa Beach storage!
Tips for Moving During the Most Active Time of the Year
Place your items in Box-n-Go storage early. There may be too many items to take with you all at once. Or perhaps you are only going away for the summer and returning the fall and winter months. It doesn't matter how long you are away, be sure to book Box-n-Go in Hermosa Beach early to confirm your storage space.
Choose a convenient location. What do we mean by that? Well, there are many self-storage facilities in and near Hermosa Beach. Therefore, you have to pack your things, drive them to the unit, and then unpack them. When choosing a storage facility that offers portable units, don't worry about loading or unloading. Just pack your storage unit, and a storage company will pick up and deliver your unit for you.
Shop for the best storage in Hermosa Beach for you. If you want to reserve storage units in Hermosa Beach on National Moving Day, your chances are slim that you will get space. Therefore, it's imperative to book early and search for storage companies that match your needs and budget. Ask questions about the safety and security of your items, content protection plans, monthly storage rental rates, and the entire storage process. Reliable storage facilities will have no problem explaining the entire process to help keep your mind at ease.
Let Box-n-Go provide a stress-free moving and storage process today!
When you are moving on one of the busiest days of the year, it's extremely important that you plan your moving and storage needs in advance. This way you have a hassle-free moving and storage experience. Whether you're going away for summer vacation or relocating to another state, rely on Box-n-Go. Call us at 877-269-6461 to reserve your storage units today!
Call Box-n-Go and let us help you with your storage needs today!
When it comes to searching for self-storage units in Hermosa Beach, CA, you want to choose a solution that is flexible, convenient, and affordable. Whether you need short-term storage services or long-term storage solutions, you can be assured that Box-n-Go has low-cost mobile storage units that can meet your needs. Call Box-n-Go and rent self-storage units today! Not convinced yet? Do some comparison shopping. There are lots of storage options available to you. Consider all your needs. Weigh their rates against our self-storage unit prices in Hermosa Beach. Compare the convenience and other factors. Find out more about each option. How long before the price will be raised on you? Are you obligated to buy the insurance? What if you need loading help? Check out the below local options and compare them to Box-n-Go:
Beach Cities Self Storage – 530 6th St, Hermosa Beach, CA 90254
Bay Self Storage – 901 Hermosa Ave, Hermosa Beach, CA 90254
Redondo Hermosa Mini Storage – 811 N Catalina Ave, Redondo Beach, CA 90277
Beach Cities Storage – 530 6th St, Hermosa Beach, CA 90254
Public Storage – 1910 S Hughes Way, El Segundo CA 90245
Hermosa Self Storage – 552 11th Pl, Hermosa Beach, CA 90254
Box-n-Go
provides affordable self-storage units to the following ZIP Codes in Hermosa Beach, CA: 90254. Find a Hermosa Beach portable storage unit near you! Box-n-Go storage containers are readily seen on a daily basis in many Southern California cities, including
Torrance, CA
,
San Pedro, CA
,
Redondo Beach, CA
,
South Bay, CA
,
El Segundo, CA
,
Manhattan Beach, CA
,
Rancho Palos Verdes, CA
,
Lawndale, CA
,
Gardena, CA
, and many other areas in
Los Angeles, CA
and
Orange County, CA
.