RESERVE ONLINE IN MINUTES
RESERVE ONLINE IN MINUTES
Save 50% see how
No Truck Needed see why
No Heavy Lifting we can help load or move
200+ 5-STAR
REVIEWS
A+ BBB
RATING
LOWEST PRICE
GUARANTEE
Box-n-Go Storage & Moving - as Easy as 1-2-3
1
We Deliver
2
We Pick Up
3
We Store or Move
Store on your driveway or inside our secure facility. Load/unload only once. Ground level access.
I want to:
Are you a student?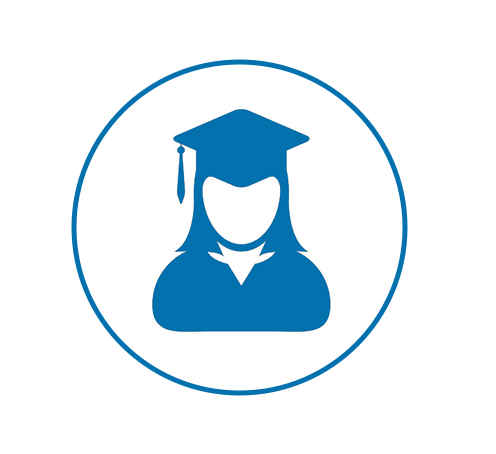 Available Sizes
Box-n-Go - XXL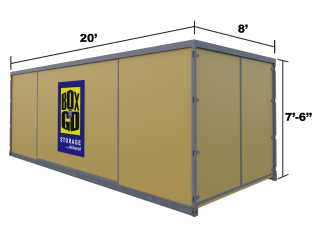 20' Container – all weather.
Perfect for 3-bedroom residence.
5-7 rooms, furniture, appliances, etc.
Learn More
Box-n-Go - XL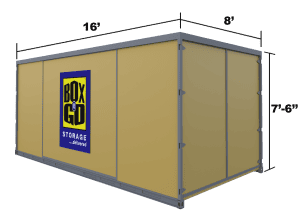 16' Container – all weather.
Perfect for 2-bedroom residence.
3-5 rooms, furniture, appliances, etc.
Learn More
Box-n-Go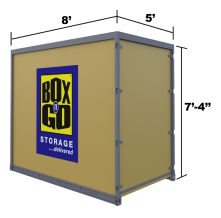 8' Container – all weather.
Modular – works for any need.
Each fits 1-1.5 rooms.
Learn More
I want to:
Are you a student?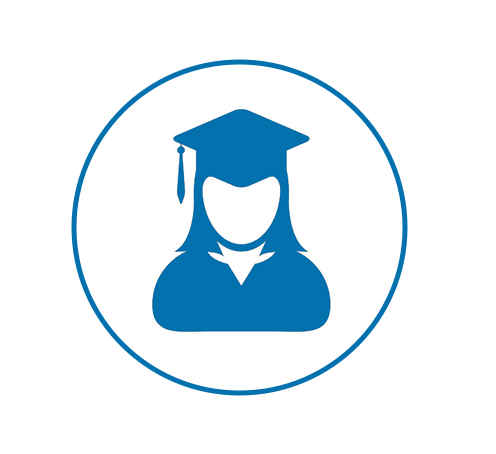 See How Our Services Can Work for You
I want to:
Are you a student?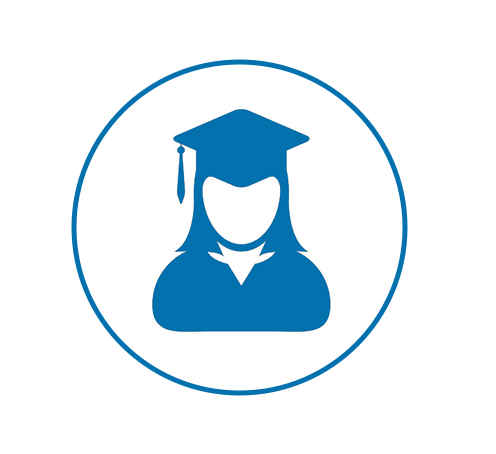 Our Services
Personal & Business Storage
Student Storage
Local & Nationwide Moving
Packing & Loading Help
Moving Boxes & Supplies
Do not see what you are looking for?
What Our Customers Think
I want to:
Are you a student?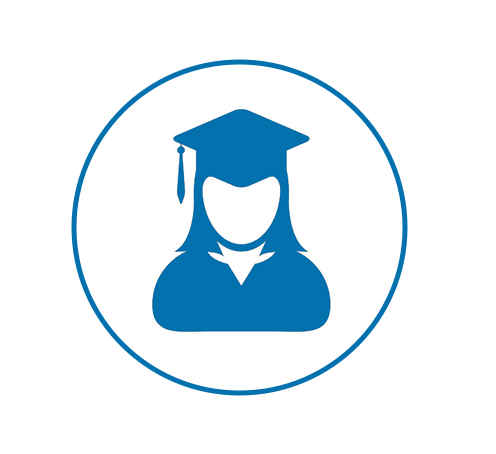 Why Box-n-Go? Here is Our Promise:
We are dedicated to deliver the best solution for almost any storage & moving need, with no gimmicks or hidden costs:
No truck to rent. We deliver storage to you!
Load/Unload only once.
Pay only for space you use.
Secure, climate-friendly facility.
Drive-up access
No Truck to rent…EVER!
Save money and time.
Reduce the risk of accidents and injuries.
No need to pay for gas, insurance & mileage!
Load ONCE Storage Solution!
You only need to load your belongings once!
No need to load and unload it all again into a storage unit.
All containers come with easy ground level access!
Pay Only for the Space You Use!


(if storing at our facility)
No not need to guess on how much space you actually need.
Order an extra 8' x 5' unit. Do not use it – do not pay for it.
Secure, Climate-Friendly Facility!
Highest degree of security and protection.
Our 8' x 5' units are breatheable – no mold or mildew.
No funky smell when your belongings return.
EASY Drive-Up Access!


(if storing at our facility)
Access your units at ground level.
No elevators, ramps, stairs to climb.
Schedule access appointment & drive straight to your units.
I want to:
Are you a student?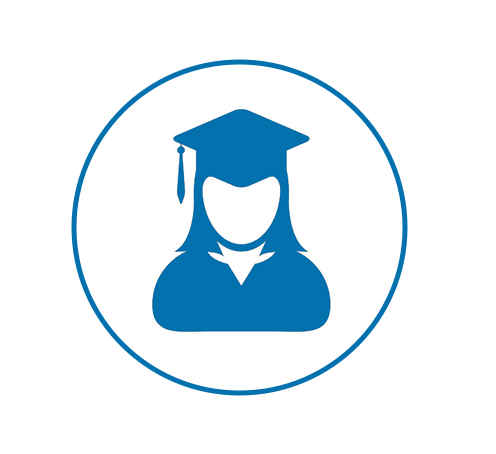 Mini Storage Units in South Bay, CA
Whatever your own storage needs, with South Bay Storage the chances are you'll find a solution in self-storage. The self-storage industry has expanded quickly over the past few decades as individuals, families and businesses realize that this is a very cost effective flexible solution. There are probably hundreds of reasons why people take the self-storage route personal use, the most common of which include:
To simply free up space in your home.
As a store for all or part of your personal possessions while you move house or are between houses.
For students to store their personal possessions during holiday periods
Box-n-Go Storage for Your Advantages
Box-n-Go Storage
provide the most innovative flexible and easy solution for South Bay storage.   Residents can have any number of mobile storage units delivered to their address. The key benefit of using a mobile storage container is that you do not need to be involved in a tiresome commute to and from a remote traditional self-storage site.  The units are delivered and collected when you need it.  This will save you time and allow you to load and store your belongings in your own time.
San Pedro storage to Help With Work Requirements
Whether working overseas or in another city for an extended period of time, storage keeps your belongings free from weather damage and burglars. With many available options, South Bay storage is flexible and can be used for a single semester abroad or several years in another country. Storage is convenient, well-maintained, clean and easy-to-use. It's ideal for travelers, college students and foreign workers.
Different Reasons for Renting Storage
There are many reasons to use South Bay storage units. These include a life-changing event, moving, work requirements, or remodeling a home. Whether you're looking for temporary or extended use of a storage facility, there are many options to choose from. Storage units are available over the phone, in-person and via the computer. And they are perfect for personal, business and commercial storage. Customers can choose from interior and exterior units, selecting the best type and style of unit for their needs.
How to Use South Bay Storage Units when Selling a Home
Maybe your house has been on the market for a while or you have only just decided to sell. By decluttering your home, potential buyers will be able to see clearly the space available. And of course use storage South Bay to help you declutter. This can help buyers make a faster decision. If you're not sure where to start decluttering your home, check out these tips and tricks. 1. The Living Areas This is usually the first part that buyers will go into. It takes seconds for people to decide if they will buy a house or not. So, you need to ensure this room makes a good impression. Clean up your living room and organize your clutter. 2. The Bedrooms It is the important to not only declutter your bedroom. You also need to de-personalize the space. Potential buyers need to picture living in your house. So, store away photographs, posters and beauty products. 3. The Spare Room This room is usually where things go that you don't use anymore but you don't want to throw away.  Let buyers see all of the space available to them. That way, they can imagine their own stuff fitting in there. 4. The Garage Give your garage a much needed clear-out. Certainly this will allow buyers see how much space they have to work with.
How to use South Bay storage to prepare for a yard sale
There's never a bad time to have a yard sale in South Bay. However, most people like to have a yard sale during the spring, summer and hotter months.  Why?  Because, they will not be home and they can use a little extra cash for their spring break and summer travel adventures. If you ever held a yard sale in South Bay , you know how messy it can get.  Clothes scattered every way, toys all over the place, and books off the shelves and so on.  Therefore, if you are thinking about hosting a yard sale for the first time, or hosting a yard sale again, here are some tips to help you have a more organized yard sale.
1. Organize-
It goes without saying, but you need to organize. While your customers love a good deal, they hate rummaging through a bunch of stuff just to get to the good stuff. In fact, you can even use a mini storage in South Bay  as your "inventory closet."
2. Get a South Bay mini storage unit-
While you can't host your yard sale out of a south bay storage center, you can simply leave your entire inventory there. Sometimes, you may have too many items to present on your front lawn at once or you may not be able to sell directly on your lawn. However, if you have your belongings stored in a mini storage a few miles away from your South Bay home, you can retrieve your items at any time and sell them to your customers.
3. Store your overstock-
It's a good thing when a yard sale sells out, however, sometimes, you have more inventory than sales.  And, when that happens there is only one thing to do; place your items in South Bay mini storage.  Hey, you never know, you may realize you don't want to sell the items anymore. Or, upon your return, you can host another yard sale with specials and discounts for the merchandise that didn't sell the first time around.
Storing Items in Storage
Generally speaking, you can pack and store any items you want but please be advised we have some restrictions. If in doubt, get in touch with us to discuss any aspects you are unsure of.
Flammable or combustible materials. You should empty any fuel tank, such as garden equipment, before placing these items in self-storage.
Animals or animal products. Animal storage is cruel and will result in prosecution. Animal products are also not allowed in self-storage, as they will attract vermin.
Perishable food. It is fine to store canned goods but there are restrictions on perishable foods, as they will deteriorate attracting vermin.
Illegal or stolen goods. As you might expect no legitimate self-storage company can permit you to store illegal or stolen goods on their premises.
Aerosols. Many facilities will not allow the storage of aerosols or pressurized materials, as there is the possibility that they could burst and cause accidents.
Hazardous materials. Self-storage facilities will not allow the storage of hazardous, toxic or chemical materials on site as they can cause very real damage if they spill or if there is a fire.
Plants. Do not store your plants, or any other living thing, in self-storage, as they will attract insects and pests.
Please ensure you adhere to these guidelines to ensure your South Bay storage center is safe, legal and cause no damage to your possessions.
Choose Box-n-Go South Bay storage units for all your moving and storage needs today!
When it comes to selling your items for a yard sale, you don't have to leave everything on your front lawn.  A spacious storage unit in South Bay  can hold your entire inventory until you is ready to sell. Whether you are hosting a yard sale, traveling for the summer, moving out of town, or going to college, Box-n-Go storage  has a wide variety of flexible storage solutions for you. Call Box-n-Go storage  to find out why many residents, business, and students prefer our Mini storage in storage over any other storage center in the area! Before you decide, drive by these local facilituies. They represent some of the best storage options in your area:
Public Storage South Bay – 11102 S La Cienega Blvd
South Bay Storage Center – 1234 W Anaheim St
South Bay MiniStorage – 3401 Rosecrans Ave
A-1 Self Storage – 8462 Garfield Ave
Call Us Today
In conclusion, if you need to declutter your home, we have the ideal alternative for storage. Just call us at
Box-n-Go Storage
. The access is very convenient as well. All you need to do is to call Box-n-go a day in advance and request access to your things. Your unit will be pulled from a secure storage warehouse and set on the ground for you. You will be able to access your unit on the ground level! This service is very easy and convenient. We're very affordable as well.
Box-n-Go
storage containers are readily seen on the daily basis in many of the Southern California Cities, including
Torrance, CA
,
San Pedro, CA
,
Redondo Beach, CA
,
El Segundo, CA
,
Manhattan Beach, CA
,
Hermosa Beach, CA
,
Rancho Palos Verdes, CA
and many other areas in
Los Angeles, CA
and
Orange County, CA
.