RESERVE ONLINE IN MINUTES
RESERVE ONLINE IN MINUTES
Save 50% see how
No Truck Needed see why
No Heavy Lifting we can help load or move
200+ 5-STAR
REVIEWS
A+ BBB
RATING
LOWEST PRICE
GUARANTEE
Box-n-Go Storage & Moving - as Easy as 1-2-3
1
We Deliver
2
We Pick Up
3
We Store or Move
Store on your driveway or inside our secure facility. Load/unload only once. Ground level access.
I want to:
Are you a student?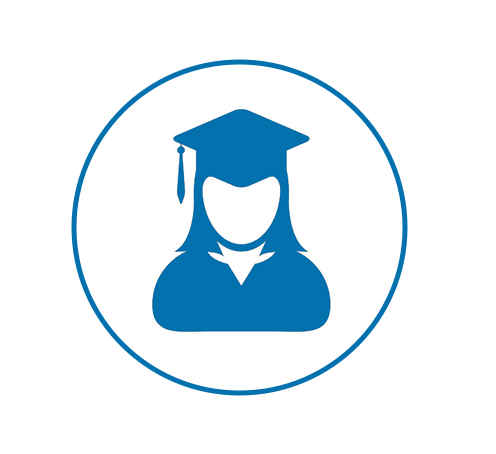 Available Sizes
Box-n-Go - XXL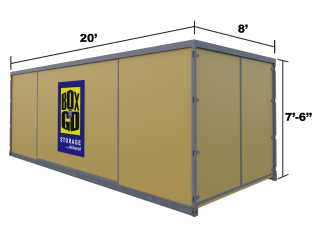 20' Container – all weather.
Perfect for 3-bedroom residence.
5-7 rooms, furniture, appliances, etc.
Learn More
Box-n-Go - XL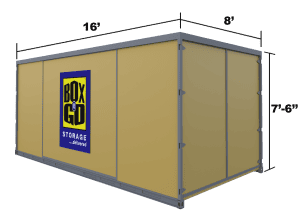 16' Container – all weather.
Perfect for 2-bedroom residence.
3-5 rooms, furniture, appliances, etc.
Learn More
Box-n-Go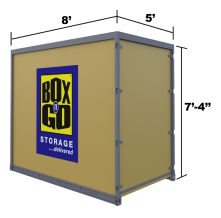 8' Container – all weather.
Modular – works for any need.
Each fits 1-1.5 rooms.
Learn More
I want to:
Are you a student?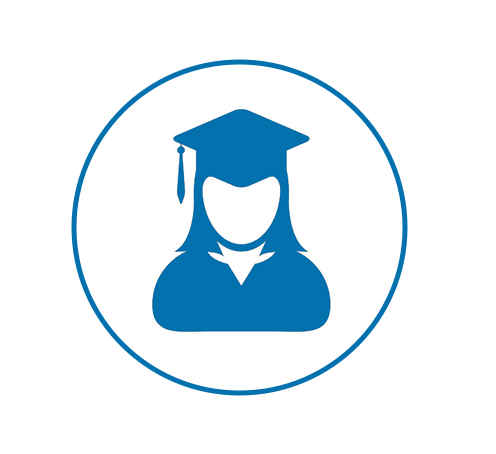 See How Our Services Can Work for You
I want to:
Are you a student?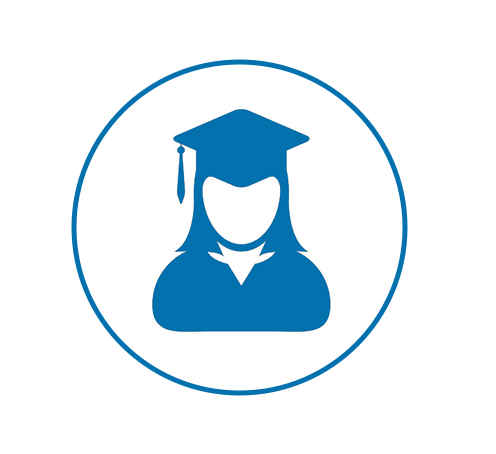 Our Services
Personal & Business Storage
Student Storage
Local & Nationwide Moving
Packing & Loading Help
Moving Boxes & Supplies
Do not see what you are looking for?
What Our Customers Think
I want to:
Are you a student?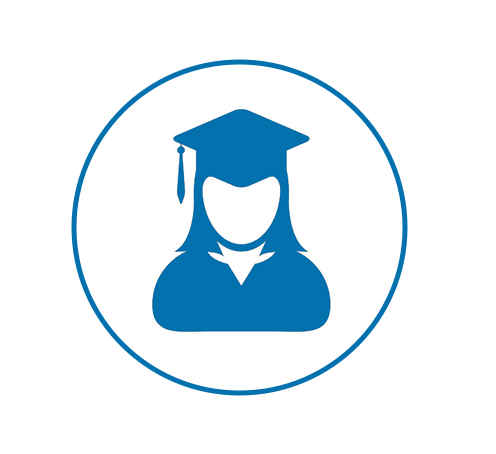 Why Box-n-Go? Here is Our Promise:
We are dedicated to deliver the best solution for almost any storage & moving need, with no gimmicks or hidden costs:
No truck to rent. We deliver storage to you!
Load/Unload only once.
Pay only for space you use.
Secure, climate-friendly facility.
Drive-up access
No Truck to rent…EVER!
Save money and time.
Reduce the risk of accidents and injuries.
No need to pay for gas, insurance & mileage!
Load ONCE Storage Solution!
You only need to load your belongings once!
No need to load and unload it all again into a storage unit.
All containers come with easy ground level access!
Pay Only for the Space You Use!


(if storing at our facility)
No not need to guess on how much space you actually need.
Order an extra 8' x 5' unit. Do not use it – do not pay for it.
Secure, Climate-Friendly Facility!
Highest degree of security and protection.
Our 8' x 5' units are breatheable – no mold or mildew.
No funky smell when your belongings return.
EASY Drive-Up Access!


(if storing at our facility)
Access your units at ground level.
No elevators, ramps, stairs to climb.
Schedule access appointment & drive straight to your units.
I want to:
Are you a student?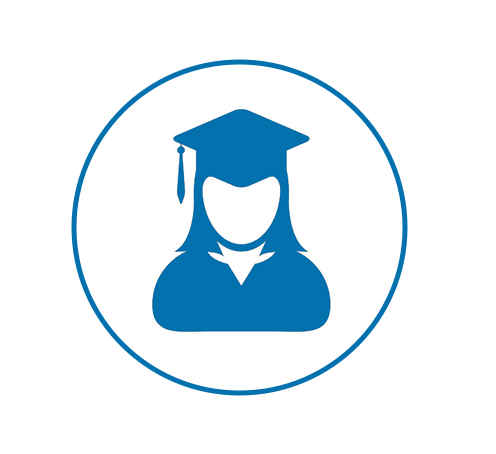 Self-Storage in North Hollywood, CA
North Hollywood Storage Units
On the hunt for a North Hollywood storage facility? Not all of your choices are the same. Many people just choose a familiar option, or one that's nearby. But in your area, there are several ways to store your belongings. Some much more convenient and affordable than others. So it pays to look into North Hollywood self-storage facilities to find the right match for your needs. There are many storage facilities in North Hollywood and surrounding neighborhoods. Hence, your job is to determine which of these storage locations in North Hollywood are the best for your needs. That's where Box-n-Go Self Storage comes in. At
Box-n-Go
we provide a safe and stress-free storage near me 91605 experience for residents, businesses, students, and homeowners in North Hollywood. We have been in the industry for years and are dedicated to helping you have an
effortless self-storage experience
.
Serving the Hub of the East San Fernando Valley
Whether you're new to North Hollywood or a long-time dweller, you may not be aware of all the self-storage companies serving businesses and residences stretching from Los Angeles Valley College to Bob Hope Airport. In the surrounding areas of North Hollywood's Lankershim Depot Historic Train Station, Academy of Television Arts & Sciences, and Pierce Brothers Valhalla Memorial Park, there are more than a dozen storage facilities. You could go with the closest one to your location or the one offering a special. Or you could have your storage units come to you. Whether you have your own space, you've rented a small office, or you are working from home, space is a priority. Everything you decide to store eats into your space. Instead of trying to squeeze everything into a limited space, why not look for cheap storage units in North Hollywood CA? Storage units in North Hollywood can give you the convenience and ease you need. You benefit in the following ways when you store your business-related items in North Hollywood storage units:
Your items are secure
If you are a small company, it may become quite hard to safeguard all your equipment and valuable documents. Hiring a security company to do this would mean an extra expense. Cabinets, where documents will be securely locked, will only eat up space. With storage units your documents are kept under lock and key, and most storage units in North Hollywood, CA have on-site staff to safeguard your items. Besides, most of them are monitored by CCTV, so there's a record of anyone who's accessed your storage unit. Fire and related disasters are also an issue for many business owners, big or small. Highly effective fire and smoke detectors are in most storage units. These ensure your stored items are secured from fires and are an extra part of our security. These systems are often inspected to ensure optimum performance.
You have control of who accesses the storage unit North Hollywood
Storage space is also a major consideration for small and large businesses. However, with your spacious storage units in North Hollywood. CA, you can store more items. This comes in handy if your business has more than one key personnel. This way, each person can have access to it.
It gives you more office space
Renting cheap storage units would ultimately cost less than renting a new office space if your current one is small. Documents containing pertinent information can take up a significant amount of space. Consider our climate friendly storage units in North Hollywood, CA for storing the items that you do not use on a daily basis to free up some space, which can then be used for other activities.
Many storage units North Hollywood CA offer extended hours
Most self-storage facilities in the North Hollywood area allow their clients to access their storage units even beyond the normal business hours. However, you need to confirm with them about their access hours and their time extension conditions.
There are cheap storage units North Hollywood
You get a chance to store your items, whether huge or small, at an affordable rate. This is ultimately cheaper than having to rent a larger space where all of your items, equipment, or even inventory will fit. Looking to rent storage 91605 facilities where you can store your documents, excess stock, or equipment might seem counterproductive. People would argue that you should use this space as efficiently as possible, but running a business is an art. You need to know what works for you. Cheap business storage units can help you elevate your workplace's efficiency to the next level. These facilities can also help you with your household storage needs. Many of us have extensive collections, from fragile glass to ceramic items. We often amass dishes, glasses, stemware, and other collectibles that we treasure but do not have the room to display. When moving, safety of these items is very important. That's where the low-cost North Hollywood storage units from Box-n-Go come in handy. For residents of North Hollywood, mobile units from
Box-n-Go Storage
can be an innovative solution. You get storage units delivered to your doorstep. Also make sure to pack fragile items carefully into the mobile storage unit supplied.
Going with Mobile Self Storage North Hollywood
Moving your things into a self-storage facility is no simple feat. You have to rent a moving truck, load it up, drive down Victory Boulevard or Vineland Avenue to your storage unit, unload the truck and organize your items. Fortunately, there is a smarter, more affordable alternative. With mobile self storage, the storage units come to you. A truck drops off however many units you need. Right to your home or business. Then, you fill up the units as quickly or gradually as you want. But don't worry, if you need extra time just call Box-n-Go and let them know. When you're all packed up, you simply arrange a pick up and your units are hauled away and stored securely at a nearby location.
Skip the Trip to the Storage Facility
Moving and organizing are hard enough as it is. But you can save yourself the hassle by only doing half of the heavy lifting associated with traditional self storage. The Valley gets scorching hot over the summer months, so mobile storage units provide a great way to beat the heat. Do you really want to be lugging furniture on and off a truck when the temperature is in triple digits? When you go mobile, there's no need to sweat it. You can wait until things cool down to pack up your unit. Consequently, you save yourself a lot of time and aggravation.
Good News! Box-n-Go Is Available in Your Neighborhood
With a full range of moving and storage services, Box-n-Go has been a reliable choice for anyone. Anyone who wants to rent self-storage units in North Hollywood and the surrounding areas of Los Angeles. Simply check out the many benefits, see the customizable pricing options, and schedule your drop off. Within 48 hours, in most cases, Box-n-Go will deliver 5' x 8' mobile storage units 91606 that you can fill at your convenience. The units are durable and weather-resistant, so you don't have to worry about rain or a heat wave in the forecast. Once you're all packed up, scheduling your pickup is just a call or click away. Self storage in North Hollywood doesn't get any easier!
How do you know if our North Hollywood self storage is right for you?
Simply put, if you have more items than space, and more stress than peace, it's time for a self storage facility 91606 solution. While there are many available storage units near 91606 in the North Hollywood area, here is what you should look for:
Offer portable storage containers
Ground-level access
Allow you to retrieve your items within a short period of time
Have a safe warehouse equipped with modern security
Offer pickup and delivery of your moving containers
Should be able to deliver your container across the country
The service should be flexible, affordable, and convenient
Quality customer service
Luckily, Box-n-Go Self Storage North Hollywood can offer all the above and more. Whether you need to store your items for a few weeks or a few months, we got you covered.
Call
to reserve storage units in North Hollywood today.
What to expect when you choose our North Hollywood Self Storage Unit near 91605?
Prompt service
Friendly customer service
Timely and efficient delivery and pick up of your storage units
Affordable storage units 91605
And much more
Compare Box-n-Go to Competition
11620 Sherman Way, North Hollywood, CA 91605 – Public Storage North Hollywood CA
5310 Vineland Ave, North Hollywood, CA 91601 – A1 Self Storage North Hollywood
6121 Lankershim Blvd, North Hollywood, CA 91606 – AA Universal Self Storage North Hollywood
5410 Vineland Ave, North Hollywood, CA 91601 – Public Storage North Hollywood CA
7400 Coldwater Canyon Ave, North Hollywood, CA 91605 – Extra Space Storage North Hollywood
13005 Victory Blvd, North Hollywood, CA 91606 – Personal Storage North Hollywood
7500 Whitsett Ave, North Hollywood, CA 91605 – Public Storage 91605
12540 Sherman Way, North Hollywood, CA 91605 – Entrprize Self Storage North Hollywood
6200 Lankershim Blvd, North Hollywood, CA 91606 – Studio Self Storage North Hollywood
12510 Raymer St, North Hollywood, CA 91605 – Public Storage North Hollywood CA
7215 Coldwater Canyon Ave, North Hollywood, CA 91605 – Coldwater Self Storage North Hollywood
Pack rat Self Storage – 10920 Victory Blvd, North Hollywood, CA 91606
7721 N Hollywood Way – U Haul Storage 91606
10810 Vanowen St, North Hollywood, CA 91606 – Public Storage 91606
4444 Vineland Ave, North Hollywood, CA 91602 – Keep it Self Storage North Hollywood
11423 Vanowen St, North Hollywood, CA 91605 – Extra Storage 91605
12940 Saticoy St, North Hollywood, CA 91605. Public Storage North Hollywood CA.
Box-n-Go Benefits
At Box-n-Go Storage, we understand the pressure and stress of relocating from one area to another. Even if you are not moving, and need to place your items in storage near 91605, that can be stressful as well. Fortunately, we offer flexible and convenient North Hollywood self-storage units to ensure you have a stress-free storage experience. You can enjoy the many benefits that our past and current clients have had through Box-n-Go:
Save money
Have peace of mind
Be able to relax
Your decision to choose fast, reliable, and affordable self-storage solutions in North Hollywood can make all the difference. Whether you are packing away your items for the winter or you are storing your items for a move. You can rest assured that Box-n-Go can handle every aspect of your moving and storage needs. Put your trust in our storage services and discover the difference. Call 877-269-6461 and find out more about our storage units in North Hollywood today! In addition to the above areas, Box-n-Go storage and moving services are availble in many of the surrounding neighborhoods, including:
Universal City, CA
,
Toluca Lake, CA
,
Valley Village, CA
,
Sun Valley, CA
,
Valley Glen, CA
,
Panorama City, CA
,
Studio City, CA
,
Burbank,CA 
as well as all of the Greater
Los Angeles, CA
and
Orange County, CA
. Find a North Hollywood portable storage unit near you!
Self Storage Units in North Hollywood
When you often go on long business trips or change your place of residence, it is worth considering the option of temporary storage. Traditional solutions require a lot of effort, finance, and effort. It is necessary to rent a truck, find assistants for loading and unloading, and organize the delivery itself to the warehouse location.
Public modern Box-n-Go service
It is worth considering the rental of mobile units among the solutions on the market. Mobile containers can be quickly moved from place to place as needed. It's ideal for moving in California and across the country. Box-n-Go brings self-units to the address almost to the threshold. Easy loading from ground level simplifies the filling process. No one will push you, and you will be able to load the container at your own pace in your free time. The completed modular block can be left on your territory or sent to Box-n-Go for self-storage.
Cheap solutions and reliable service
Do you need to deliver essential items to another city? Order storage in North Hollywood, CA and your things can be quickly sent to any corner of the country. No more moving hassles with Box-n-Go. Leave a request today, and we will bring independent storage units directly to your home.