RESERVE ONLINE IN MINUTES
RESERVE ONLINE IN MINUTES
Save 50% see how
No Truck Needed see why
No Heavy Lifting we can help load or move
200+ 5-STAR
REVIEWS
A+ BBB
RATING
LOWEST PRICE
GUARANTEE
Box-n-Go Storage & Moving - as Easy as 1-2-3
1
We Deliver
2
We Pick Up
3
We Store or Move
Store on your driveway or inside our secure facility. Load/unload only once. Ground level access.
I want to:
Are you a student?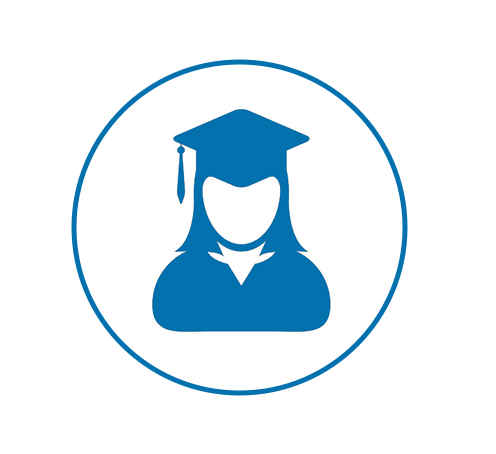 Available Sizes
Box-n-Go - XXL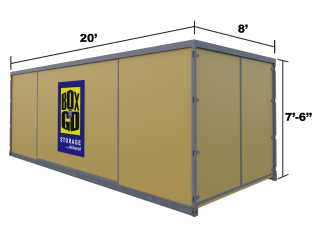 20' Container – all weather.
Perfect for 3-bedroom residence.
5-7 rooms, furniture, appliances, etc.
Learn More
Box-n-Go - XL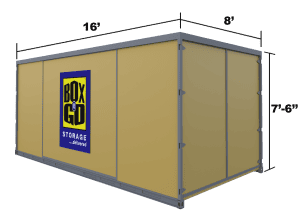 16' Container – all weather.
Perfect for 2-bedroom residence.
3-5 rooms, furniture, appliances, etc.
Learn More
Box-n-Go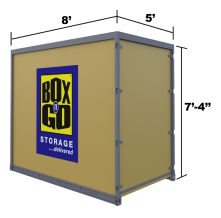 8' Container – all weather.
Modular – works for any need.
Each fits 1-1.5 rooms.
Learn More
I want to:
Are you a student?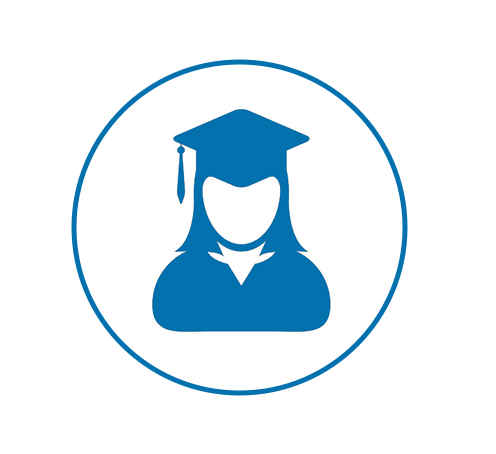 See How Our Services Can Work for You
I want to:
Are you a student?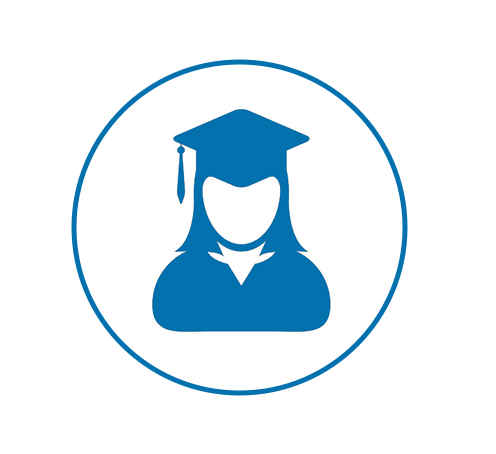 Our Services
Personal & Business Storage
Student Storage
Local & Nationwide Moving
Packing & Loading Help
Moving Boxes & Supplies
Do not see what you are looking for?
What Our Customers Think
I want to:
Are you a student?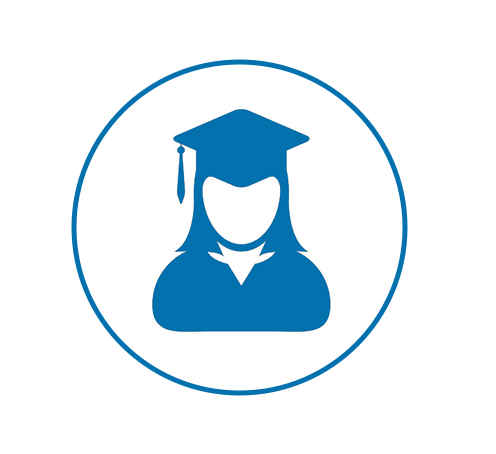 Why Box-n-Go? Here is Our Promise:
We are dedicated to deliver the best solution for almost any storage & moving need, with no gimmicks or hidden costs:
No truck to rent. We deliver storage to you!
Load/Unload only once.
Pay only for space you use.
Secure, climate-friendly facility.
Drive-up access
No Truck to rent…EVER!
Save money and time.
Reduce the risk of accidents and injuries.
No need to pay for gas, insurance & mileage!
Load ONCE Storage Solution!
You only need to load your belongings once!
No need to load and unload it all again into a storage unit.
All containers come with easy ground level access!
Pay Only for the Space You Use!


(if storing at our facility)
No not need to guess on how much space you actually need.
Order an extra 8' x 5' unit. Do not use it – do not pay for it.
Secure, Climate-Friendly Facility!
Highest degree of security and protection.
Our 8' x 5' units are breatheable – no mold or mildew.
No funky smell when your belongings return.
EASY Drive-Up Access!


(if storing at our facility)
Access your units at ground level.
No elevators, ramps, stairs to climb.
Schedule access appointment & drive straight to your units.
I want to:
Are you a student?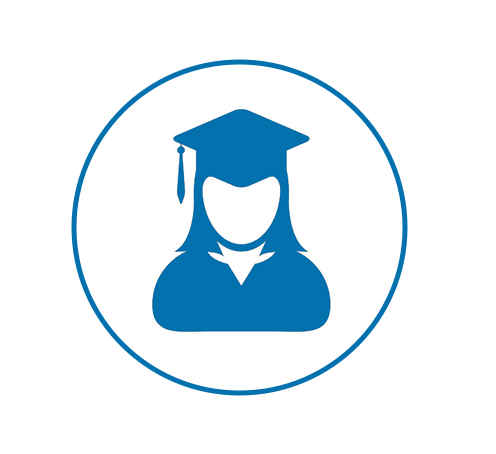 Universal City Self Storage Company
There is a vast number of self storage sites available to all major California towns and cities.  They seem to be sprouting on the outskirts encircling Universal City. It's provided by these old fashioned traditional sites is not as convenient and time saving as the mobile storage units supplied by
Box-n-Go Storage
. They will deliver a mobile storage unit to your location for you to carefully pack your goods into.  Follow some guidance for your items outlined below. When it comes to placing your items in storage Universal City, it's much more than tossing your things in a storage unit and forgetting about them.
When Do You Need Storage the Most?
Have you recently sold your home but you won't be moving to a new place immediately? Do you have extra possessions that can't fit in your home? The need for a storage unit to keep your belongings is clear. So, how do you choose a suitable facility now that they are many storage units in Universal City CA? Choosing a suitable facility can be difficult because you have to match your needs and budget. If you are searching for cheap storage units Universal City offers your answer will become clear with these essential tips for choosing storage units in Universal City.
Although the demand for storage units Universal City provides is high, storage providers have gone to a great length to ensure this demand is made. This means you can find excellent deals for storage units Universal City California provided you know where to look. There are several things you must keep in mind as you begin your search. Before you can think of moving your stuff ensure the necessary criteria is met. To offer all the help you require, we will cover essential tips and tricks for selecting the best storage facility among the many storage units in Universal City.
How to select cheap storage units Universal City
Be specific about what you intend to store
Storage units Universal City California offers are found in a range of designs and sizes. Since the options are many, you can exactly find the type of unit you require provided you know what your needs are. Create a list of the things you intend to store in your unit. This can be furniture, paperwork, antiques, boxes, automobiles, and appliances among other items. Once you have decided what you will be keeping in your storage units Universal City, you will be in a better position to pick a suitable unit or facility. Note that you may require a facility that offers strong security if you want to keep automobiles, while paperwork may require a unit which is climate-controlled.
Know that the price varies widely
The prices of storage units in Universal City CA may vary widely even if the units are in the same area and have similar features. In most cases, storage units in Universal City are independently owned so this means that the owners are free to set their own costs. As a result, it's important to shop around once you know exactly what you require because you will likely find better deals as you continue with your search. Ensure that the unit you settle for offers the exact features you want. Such features may include security, ease of access and climate control, among other features.
Select the appropriate size
Large storage units in Universal City CA naturally cost more monthly compared to smaller units. As a result, you need to know or have a slight idea of the amount of space you need to avoid paying for extra space that won't be used. However, if you intend to keep storing more things over time, it may be wise to pay for a bigger unit. Another factor that affects the size of a unit is its actual design. Some cheap storage units Universal City provides may be narrow but have more vertical space. Others may have a low ceiling but they are wider. Such traits may not matter for some items but there are some definite situations where you will need to check the layout of different storage units Universal City offers.
Self Storage Universal City
If you want to make the most out of your self storage experience in Universal City, here are a few tips that will help you organize your storage units.
Label Boxes
You probably have read every article online blog, and self storage tips that tell you to label your boxes before you place them in self storage in Universal City. Well, not to sound like a broken record, but it's important to label your boxes or storage containers with the contents listed inside.
Use sturdy storage bins
While boxes are used to store most items, it's highly recommend that you use plastic storage containers and/or bins. Boxes can be subject to natural wear and tear, and they easily get damage. A plastic storage container or bin is sturdier and can be re-used over and over again.
Use tools that help keep you organized
While it seems like it will be easy just to toss stuff in one storage bin, it can be a hassle when you are trying to retrieve your items out of your  storage unit in Universal City. Therefore, you should use organization tools that make placing your items in storage a breeze. What type of organization tools? Tools such as hanging racks, bike pegs, shelves, and any other storage tools that make it much easier to organize your items.
Fragile Items
Wrap all glass items individually each several times with packing material to prevent breakage.  Place some packing material on bottom, sides and top of cartons and fill all gaps to provide extra protection in transit.  Be very careful using newspaper to wrap glassware and china as newsprint can transfer.
Metal Items
You should make sure these are wiped down with a oil to prevent the chance  of rust.
Garden Equipment
It is vital to drain the fuel tank of any powered equipment like lawnmowers to prevent fire risk.
Furniture
Wax or polish wood furniture to keep moisture from damaging the wood.  Use a mattress bag to protect your mattress from being misshapen or other damage.  Wrap table and other legs with cardboard to avoid scratches.
Electronics
Try to use the original packaging or a similar sized carton.  You should wrap electronics with protective bubble wrap or similar.
Universal City Self Storage -v Access to Stored Belongings
Access is very easy and convenient. All we ask is for you to give us a 1 day notice. Your storage units will be pulled from inside the storage warehouse and placed in a designated special access area. When you come, you will be able to drive up right to your units. This service is FREE to Box-n-Go customers. This service represents an incredible convenience; drive up access at no extra cost! The main commitment we have in our lives is our homes; we can have significant monies tied up in our homes even if we are only renting.  A way to ease some financial woes is to take in a roommate or if you prefer paying house guest or lodger. The spare rooms we have in our home we seldom use to their full potential.  We tend to use them for storage of non-essential seldom used items.  The aspirations of a  home gym or office set up in there and are rarely fulfilled.  You can turn this room into a rentable room and gain a valuable monthly income as well.   Using self storage means that your furniture, possessions and equipment are still safe but stored away from your home.
Convenience of Storage
We can make it easier by using the services of companies offering storage.  Universal City residents have access to
Box-n-Go Storage
to make renting out a room a lot easier. You can make the whole transition from spare room to room for rent even more painless using flexible mobile storage.  Customers can have containers delivered directly to your address you can carefully pack your possessions at your convenience.  Then we collect it and keep at a secure storage facility.
Compare Others to Box-n-Go
When it comes to storage, there are many options available to you. Here are some of the nearby storage facilities that you can check out and compare:
Public Storage Universal City – 10830 Ventura Blvd
Elite Moving and Storage Universal City – 10626 Valley Spring Ln
Keep It Self Storage – 4444 Vineland Ave
Choose Box-n-Go Universal City Self Storage for your simple solutions today!
If you are placing your items in Universal City storage, follow these simple organization tips and you will have a seamless moving and storage experience. Whether this is your first time placing your items in storage or you simply need to find a new Universally City Storage, we can help! At Box-n-Go Self Storage we provide portable storage units that we deliver right to your doorstep.  All you have to do is pack the unit. After you pack, we come pick it up and deliver it to our storage warehouse in Universal City or wherever you need it.
Box-n-Go
provides self-storage units to the following zip codes in Universal City, CA: 91602, 91608, 91618. Find a Universal City portable storage unit near you! In addition to the above areas, Box-n-Go storage and moving services are availble in many of the surrounding neighborhoods, including:
Toluca Lake, CA
,
Valley Village, CA
,
Sun Valley, CA
,
Valley Glen, CA
,
Panorama City, CA
, 
North Hollywood, CA
,
Studio City, CA
,
Burbank,CA 
as well as all of the Greater
Los Angeles, CA
and
Orange County, CA
.