RESERVE ONLINE IN MINUTES
RESERVE ONLINE IN MINUTES
Save 50% see how
No Truck Needed see why
No Heavy Lifting we can help load or move
200+ 5-STAR
REVIEWS
A+ BBB
RATING
LOWEST PRICE
GUARANTEE
Box-n-Go Storage & Moving - as Easy as 1-2-3
1
We Deliver
2
We Pick Up
3
We Store or Move
Store on your driveway or inside our secure facility. Load/unload only once. Ground level access.
I want to:
Are you a student?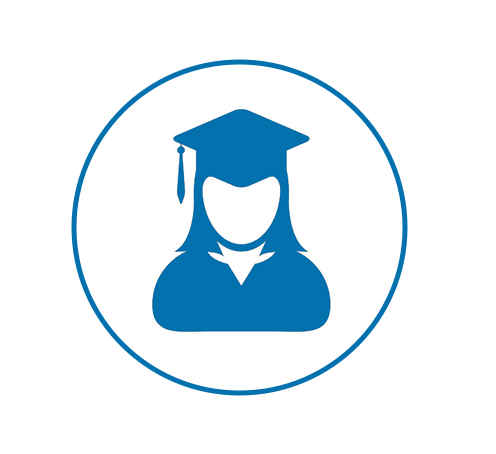 Available Sizes
Box-n-Go - XXL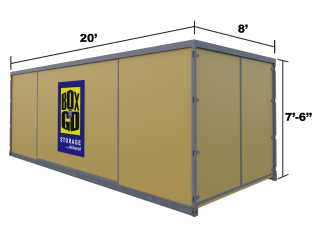 20' Container – all weather.
Perfect for 3-bedroom residence.
5-7 rooms, furniture, appliances, etc.
Learn More
Box-n-Go - XL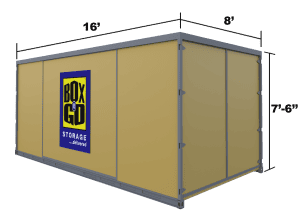 16' Container – all weather.
Perfect for 2-bedroom residence.
3-5 rooms, furniture, appliances, etc.
Learn More
Box-n-Go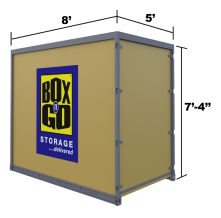 8' Container – all weather.
Modular – works for any need.
Each fits 1-1.5 rooms.
Learn More
I want to:
Are you a student?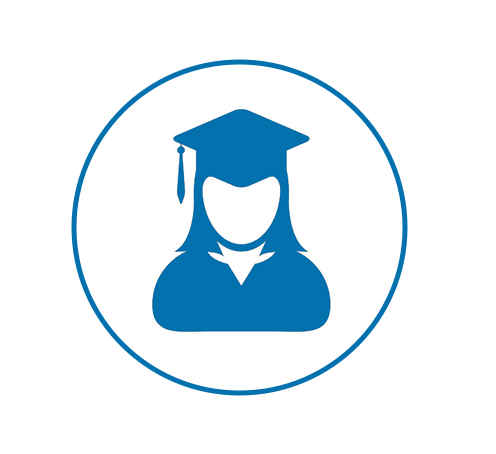 See How Our Services Can Work for You
I want to:
Are you a student?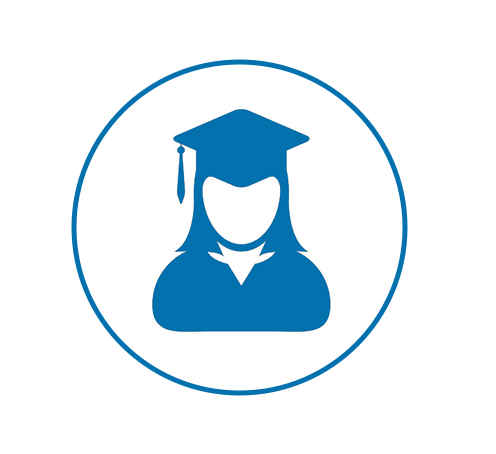 Our Services
Personal & Business Storage
Student Storage
Local & Nationwide Moving
Packing & Loading Help
Moving Boxes & Supplies
Do not see what you are looking for?
What Our Customers Think
I want to:
Are you a student?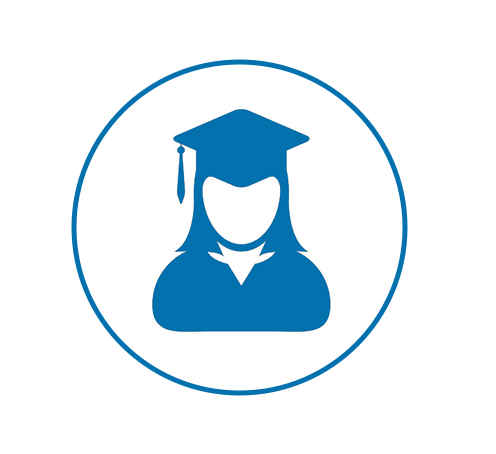 Why Box-n-Go? Here is Our Promise:
We are dedicated to deliver the best solution for almost any storage & moving need, with no gimmicks or hidden costs:
No truck to rent. We deliver storage to you!
Load/Unload only once.
Pay only for space you use.
Secure, climate-friendly facility.
Drive-up access
No Truck to rent…EVER!
Save money and time.
Reduce the risk of accidents and injuries.
No need to pay for gas, insurance & mileage!
Load ONCE Storage Solution!
You only need to load your belongings once!
No need to load and unload it all again into a storage unit.
All containers come with easy ground level access!
Pay Only for the Space You Use!


(if storing at our facility)
No not need to guess on how much space you actually need.
Order an extra 8' x 5' unit. Do not use it – do not pay for it.
Secure, Climate-Friendly Facility!
Highest degree of security and protection.
Our 8' x 5' units are breatheable – no mold or mildew.
No funky smell when your belongings return.
EASY Drive-Up Access!


(if storing at our facility)
Access your units at ground level.
No elevators, ramps, stairs to climb.
Schedule access appointment & drive straight to your units.
I want to:
Are you a student?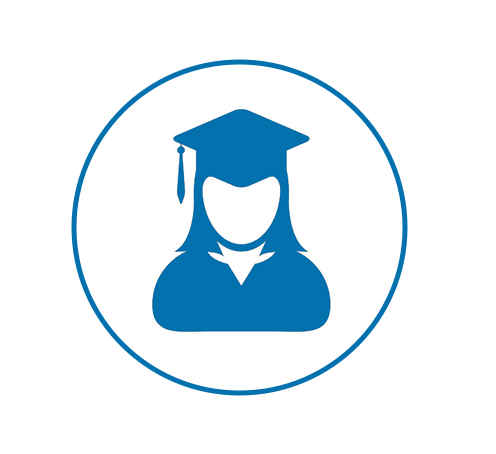 Self Storage Units Burbank, CA
Thousands of people across Burbank face the challenge of owning more stuff than space for those belongings. Yet parting with that stuff simply isn't an option. Many of those items hold special significance in their heart, and the thought of ever losing them is one that they just cannot fathom. They need dependable storage 91501 space. You can easily find affordable Burbank self storage prices. Storage units near Burbank that offer the extra room needed for those belongings. Anyone who needs space can rent a storage unit 91504. With various sizes of storage units Burbank available, it is easy to store a few things or an entire houseful of belongings. Although public storage prices are reasonable, there are many ways to further reduce the costs of the unit. If you want a great storage unit for your belongings and self-storage prices that match your budget, here are a few easy ways to cut costs.
Burbank Public Storage – Do You Really Need It?
Most of us are guilty of holding onto things that we don't really need, use, or want. Maybe it's time to reconsider whether you want to continue hanging onto the items. The more belongings you take to your Burbank self-storage unit, the larger the unit that is needed and the greater expense to rent. Why pay more to store things that you aren't using? You can sell the items that you do not want and pocket some extra cash. Or perhaps you'd rather donate them to charity or give them to friends or family. As long as you clear out and avoid taking all of the unnecessary stuff with you to storage center 91504, all is well.
Burbank Self-Storage Services – Help Preserve Your Belongings
It takes years to accumulate personal belongings, but it's easy to do. There are gifts, souvenirs, and other items you've worked hard to buy. You don't want to part with these, yet when a relocation decreases the available space, it adds hardship. Thanks to the option to rent climate friendly storage units near Burbank, CA, there is never a worry. Renting a storage near me 91504 locker provides the space you need. There is never a credit check required to rent public storage . And rentals are available in 30-day increments for as long as you need. You're free to return to the storage unit at any time while renting it, whether you want to add more belongings or get some out. When it comes to self storage near me 91505, you can do things the hard way or the easy way. From how you gather your facts to the Burbank self-storage method you choose, there are varying degrees of difficulty. If you enjoy doing the legwork—putting in extra time, research, and steps—we applaud your diligence.
Discover the Benefits of Storage Units in Burbank, CA
There are many people who are still quite skeptical about the entire moving and storage process. However, there are many individuals who realize that placing their items in storage 91504 is convenient and simple! Self storage spaces 91505 offer a safe and secure way for individuals to store their most valued possessions without having to worry about costly storage rent. If you're willing to do a little research, it's not difficult to find a storage and moving company in Burbank with affordable solutions.
Research Burbank Self-Storage Prices & Expertise
Burbank self-storage options are plentiful, giving each and every person in the area the opportunity to find a company that surpasses expectations. But don't assume that all cheapest storage 91505 companies are created the same. Research public storage options in Burbank, CA before choosing the company whom you'll entrust to care for your belongings. Look for a self-storage company in Burbank that has experience, a good reputation, professionalism, and the best prices around. Request quotes from three to four companies and compare rates for their storage units near 91504 rental options to learn firsthand which self-storage facility in Burbank offers the best prices. Most of the information that you need can be found online with a quick search.
Research Storage Units Near Burbank
Many local storage near me 91504 facilities offer easy self-storage solutions, but each brings its own pricing, qualities, and pros and cons to that rental relationship. It is fairly simple to research storage locker options before renting—unraveling the good, the bad, and the ugly about each. Take advantage of online reviews that customers have left and, of course, check out the BBB and other reputable sources to increase your knowledge. A quick call to the self-storage facility can also provide answers to any questions regarding public storage that you might have.
Request Quotes from Many Self-Storage Facilities in Burbank, CA
No dollar amount can be put on your belongings for their safekeeping, but that doesn't mean you should go broke to store them in a storage locker. To avoid overpaying for public storage unit 91505, request price quotes before renting. These quotes are free from most storage facilities in the area. Use the quotes to compare prices of several storage units near Burbank to find the best prices. It is recommended that you compare prices with three to four storage companies before deciding on the best facility for your rental needs. If you are searching for Burbank personal storage space, you are most likely searching for a wide variety of facilities in your area. You are excited that you have many storage 91506 options to choose from; however, you are not sure about the different types of amenities each one offers. So what do you do? You continue your research for public storage in Burbank and see if the storage you choose meets your needs.
Look for Storage Specials & Promotions
The storage facility competition is strong, so do not rush to rent a unit. Take time to find great money-saving deals so you can minimize your storage unit costs. Visit a Burbank self-storage facility's website to find current specials and ask about deals directly with the company. Various deals and promotions take place throughout the year. And missing the offers is not something that you want to happen. While the deals vary, it is easy to save up to 45% on the costs of the rental unit. Many also offer a free month, free moving truck rental, or another fantastic deal. If you need cheap storage, you need to take advantage of one of the great promotions that keep costs low. So many amazing special offers are out there that you should never rent public storage without first checking out the available deals and taking advantage of those most appealing to your needs. Who doesn't like to save money? With these offers, it is easy to get what you need at a great discount. You may find a deal for a free month rental at a storage locker or free moving truck rental. Deals are available for anyone who needs self-storage units near Burbank, CA. Do not miss out on the savings.
It's Not Just About Storage Prices
Money doesn't grow on trees, so it is obvious that self-storage prices are important when renting a unit. But while getting your storage unit at the best price is important, there are many more important qualities to factor together with good pricing if you want to hire the best Burbank storage facility for your belongings. Choose a Burbank self-storage company that is experienced, has a good reputation in the community, and that is licensed and insured. Word-of-mouth provides excellent first-hand insight into the various companies offering storage near Burbank, CA. The best storage companies always go the extra mile to provide their customers with not only fair pricing but extensive storage space. Don't settle for less than what you deserve when looking for a storage unit in the area!
Pack & Store Effectively
Do you know how to properly pack your boxes, totes, and bags? If not, this is probably a really good time to learn. When your boxes are correctly packed, you'll maximize space since more can fit into each box. But don't stop there. Loading a storage unit is similar to a real-life game of Tetris, and the way that you fit each piece into the unit with the next is important if you want to win. It is possible to use a smaller storage unit for your belongings if you properly pack!
Choose Your Storage Unit Size
You can find storage lockers in assorted sizes, so it is easy to store a few items or an entire household or business full of belongings. But it is imperative that you rent the right-size unit to store your belongings, or you'll find it impossible to get everything inside. Or you end up spending way too much money on a unit that is too big for your needs. There is no reason to endure either of these situations when there are so many storage unit sizes available for rental. If you're not certain which Burbank storage units for rent work best for your space requirements, there are tools available online that can help you better select the right-size unit.
Pay Rental Fees
No deposit is needed to rent public storage in 91505, but the first-month rental payment is due at the time of signing the rental contract. Taxes and fees are added to your storage rental costs. A rental payment is due the following month on the same date if you wish to renew the contract for an additional month. You may access the unit at any time during the rental period and can remove your items whenever you would like as long as the monthly storage rental payment is made. Once the rental fees are paid in full, you may begin moving items into your storage locker.
Share a Burbank Storage Unit
If you need storage for only a few items, why not save money by sharing a unit with another person? Each person has space to store their belongings as well as regular access to the unit, but with decreased storage rental rates to pay. Of course, should you decide to share a storage unit with another person, make sure that it is a trusted friend or family member!
Perhaps You Are Searching for Cheap Storage Units in Burbank California Online
If you're like most people, and you prefer to arrive at a low-cost solution while being able to take some helpful shortcuts, this is the article for you. Here you'll find a handy cheat sheet for
self-storage
in Burbank, CA. If you are looking for affordable storage options, you are in the right place. At Box-n-Go, we offer flexible payment plans, long- and short-term storage rentals, and select discounts for military professionals and students. In addition to offering low monthly rent, we can also save you money with the following perks:
Free and easy ground-level access.
No need to pay for extra storage space—you pay only for the units you use.
Pickup and delivery of your packed storage containers to wherever you need them to go.
If you're looking for the straightest path from Point A to DONE, you've come to the right place:
1. Traditional public storage vs. mobile self storage units Burbank California
This is the first question you'll need to think about as you consider your local self-storage options. Here's a quick definition of each:
Traditional Self Storage – This is the standard on-site, drop-it-off-yourself public storage facility. You'll find these properties throughout Burbank, all the way from Warner Studios to Bob Hope Airport.
Mobile Self Storage – Simply put, mobile self storage delivers portable storage containers to your residence or business. After loading your possessions, you arrange to have the containers picked up and stored at a secure location.
2. What is the most efficient way to store items?
Answer: Mobile storage. Reasons: With the traditional option, you need to:
Have a large vehicle or rent a moving truck. b. Drive it to wherever your things are. c. Load it up. d. Drive it to the public storage location. e. Unload everything. f. Organize it all inside your unit.
3. Mobile storage cuts down much of the heavy lifting because:
The storage units come to you. b. You pack them up at your own pace. c. Simply call to have the units picked up and hauled to a secure storage facility.
Are mobile self-storage units reliable?
Answer: Yes. Reasons: The storage containers are carefully constructed to be sturdy and easy to access. Every unit is designed to be:
Right-sized – The 5' x 8' dimensions make organizing your belongings easy.
Strong – The units are capable of holding up to 2,000 pounds.
Weather-resistant – Your stored goods will be protected against the elements.
Mold- and mildew-retardant – Moisture stays out to keep your possessions dry.
Pest proof – The exterior closes up completely to fend off bugs and critters.
Easy to load – With ground-level access, there's no need to lift heavy items onto any elevated platforms.
5. What's a leading mobile service for self-storage units in Burbank, CA?
Answer: Box-n-Go self storage. Reasons: There are several reasons to choose Box-n-Go for temporary and long-term self storage in Burbank, CA, including:
Quality – 150+ 5-star reviews, A+ Better Business Bureau Rating, and more than 10,000 customers served.
Cost – Rates start as low as $10 per month.
Convenience – On call does it all to get started.
So much more – Long-term discounts, a 110% price guarantee, available free delivery, no long-term contract, less work, and less stress.
Why Do So Many People Search for Public Storage in Burbank, CA?
While there are many storage places in the area, many Burbank residents prefer Box-n-Go. Here's why our mini storage units are great:
Portable and can be delivered anywhere.
Breathable and can prevent mold and mildew.
Spacious and can hold a wide variety of large and small household items!
Come to
Box-n-Go
and discover the difference today! We offer the flexibility, affordability, and proximity you need to have a seamless moving and storage process. Whether you are storing your items for a few weeks, a few months, or even a few years, Box-n-Go Burbank Storage space can provide you with affordable storage solutions today! Call Box-n-Go at 877-269-6461 and rent a spacious Burbank storage unit today!
Box-n-Go
provides self-storage units to the following ZIP Codes in Burbank, CA: 91501, 91503, 91505, 91507, 91510, 91522, 91526, 91502, 91504, 91506, 91508, 91521, 91523. Find cheap Burbank portable storage units near you! In addition to the above areas, Box-n-Go storage and moving services are availble in many of the surrounding neighborhoods, including:
Universal City, CA
,
Toluca Lake, CA
,
Valley Village, CA
,
Sun Valley, CA
,
Valley Glen, CA
,
Panorama City, CA
, 
North Hollywood, CA
,
Studio City, CA
 as well as all of the Greater
Los Angeles, CA
and
Orange County, CA
.
Self-Storage Tips
Do not be afraid to ask questions when renting a storage unit. The answers that you receive can help you decide which storage unit is best suited for your needs and enable you to avoid headaches along the way. Most facilities with storage units near Burbank, CA have employees who will eagerly and accurately answer all questions that you might have. When putting your items inside of the unit, do so in a neat,
organized manner
. It is possible that you'll need to return to the unit to retrieve items that you've stored inside. Make sure that you have the boxes labeled and have a clear path from the entrance to the back of the unit so that you can safely walk around inside. Compare and evaluate your options. There are many local Burbank storage facilities that can be of service. Compare them to Box-n-Go:
Public Storage Burbank – 7521 N San Fernando Blvd, Burbank, CA 91505
EZ Storage Burbank – 20 E Alameda Ave, Burbank, CA 91502
Trojan Storage Burbank CA – 101 E Linden Ave, Burbank, CA 91502
Extra Storage burbank – 175 W Verdugo Ave, Burbank, CA 91502
Self Storage Burbank California – 3203 N San Fernando Blvd, Burbank, CA 91504
Extra Space Burbank – 2801 Thornton Ave, Burbank, CA 91504
Enterprise Self Storage Burbank –

 

6921 San Fernando Rd, Burbank, CA 91502

A1 Self Storage Burbank – 10811 Vanowen St, North Hollywood, CA 91605
U Haul Moving & Storage – 7721 N Hollywood Way, Burbank, CA 91505
Public Storage 91505 – 2240 N Hollywood Way, Burbank, CA 91505
It Is Easy to Rent Portable Storage Units Near Burbank
A quick Google search for storage near 91505 will land you hundreds of self-storage options. There is storage for every person in the Burbank area. It doesn't matter what you need to store inside one of these units—it is easy and affordable to do so, even when the unit is needed on a long-term basis. When you need a safe place to store your stuff, make sure you sort through your options and find what you need!
Final Thoughts
Renting a storage unit is a simple solution to a lack of space. No matter what type of items you need to store or the reason that space is unavailable—storage rentals can help. Whether you need local storage services for a short time period or need a long-term rental, it is easy to find low-cost large and small storage units in Burbank, CA. Our low-cost storage units for rent provide the perfect space at the perfect price. The money-saving techniques above are just a few of the ways to reduce your storage unit costs. Use these tips to your advantage and ensure you get the best value for your dollar.
Self Storage Units in Burbank
Thousands of people in California face the challenge of distributing their belongings in space. Even when there are many of them, parting with items dear to you is definitely not an option. If you're looking for a reliable unit, you'll quickly find affordable self-storage prices in Burbank, CA.
Affordable service to the public in California
Box-n-Go warehouses in Burbank can be rented by anyone who needs extra space. This method wins over traditional storage options with its convenience, cost, reliability, and access to your belongings. In addition, different sizes of storage units allow you to place your items in mobile containers compactly.
This is not just a warehouse nearby, but modular blocks that are brought almost to the doorstep. Reasonable pricing for self-storage will help you save money and easily find a solution that fits your budget.
Extra space close to home
Declutter the house, sell extra stuff, or temporarily store it in Box-n-Go self-units? You will be able to cover any of your needs for movement and storage with us. Self-service is a simple and convenient service. Collaboration is as simple as 1-2-3. You receive a mobile container at your address, and after filling it, we pick it up and then move it or place it in a guarded facility with access at almost any time. Contact us, and we will find the best solution for you.