RESERVE ONLINE IN MINUTES
RESERVE ONLINE IN MINUTES
Save 50% see how
No Truck Needed see why
No Heavy Lifting we can help load or move
200+ 5-STAR
REVIEWS
A+ BBB
RATING
LOWEST PRICE
GUARANTEE
Box-n-Go Storage & Moving - as Easy as 1-2-3
1
We Deliver
2
We Pick Up
3
We Store or Move
Store on your driveway or inside our secure facility. Load/unload only once. Ground level access.
I want to:
Are you a student?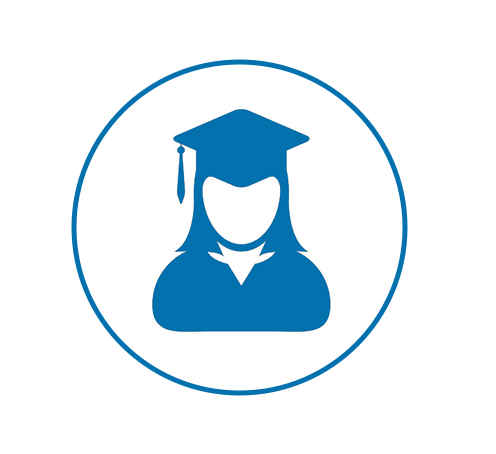 Available Sizes
Box-n-Go - XXL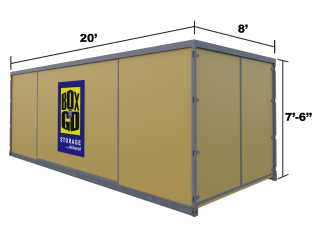 20' Container – all weather.
Perfect for 3-bedroom residence.
5-7 rooms, furniture, appliances, etc.
Learn More
Box-n-Go - XL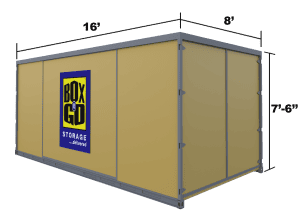 16' Container – all weather.
Perfect for 2-bedroom residence.
3-5 rooms, furniture, appliances, etc.
Learn More
Box-n-Go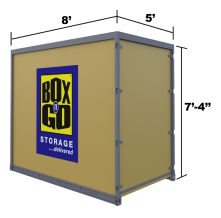 8' Container – all weather.
Modular – works for any need.
Each fits 1-1.5 rooms.
Learn More
I want to:
Are you a student?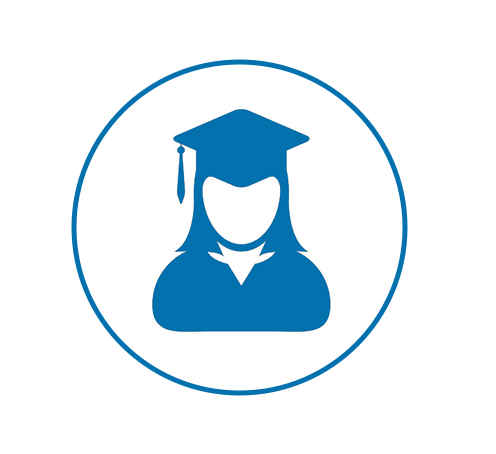 See How Our Services Can Work for You
Call or order online in minutes
We deliver storage to you
Pack at home, at your convinience
Store on your property or at indoor facility
Move locally or nationwide
I want to:
Are you a student?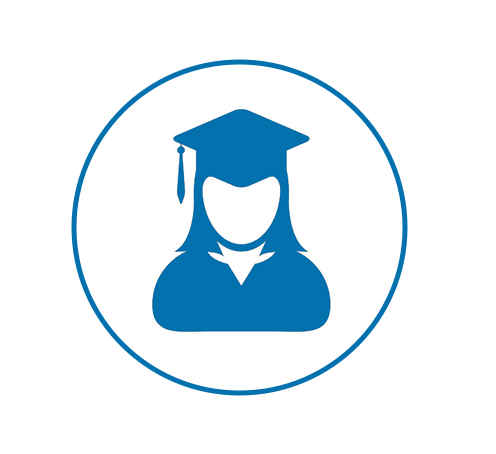 Our Services
Personal & Business Storage
Student Storage
Local & Nationwide Moving
Packing & Loading Help
Moving Boxes & Supplies
Do not see what you are looking for?
What Our Customers Think
I want to:
Are you a student?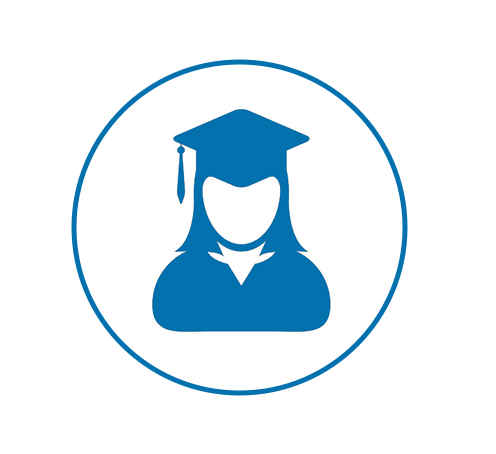 Why Box-n-Go? Here is Our Promise:
We are dedicated to deliver the best solution for almost any storage & moving need, with no gimmicks or hidden costs:
No truck to rent. We deliver storage to you!
Load/Unload only once.
Pay only for space you use.
Secure, climate-friendly facility.
Drive-up access
No Truck to rent…EVER!
Save money and time.
Reduce the risk of accidents and injuries.
No need to pay for gas, insurance & mileage!
Load ONCE Storage Solution!
You only need to load your belongings once!
No need to load and unload it all again into a storage unit.
All containers come with easy ground level access!
Pay Only for the Space You Use!


(if storing at our facility)
No not need to guess on how much space you actually need.
Order an extra 8' x 5' unit. Do not use it – do not pay for it.
Secure, Climate-Friendly Facility!
Highest degree of security and protection.
Our 8' x 5' units are breatheable – no mold or mildew.
No funky smell when your belongings return.
EASY Drive-Up Access!


(if storing at our facility)
Access your units at ground level.
No elevators, ramps, stairs to climb.
Schedule access appointment & drive straight to your units.
I want to:
Are you a student?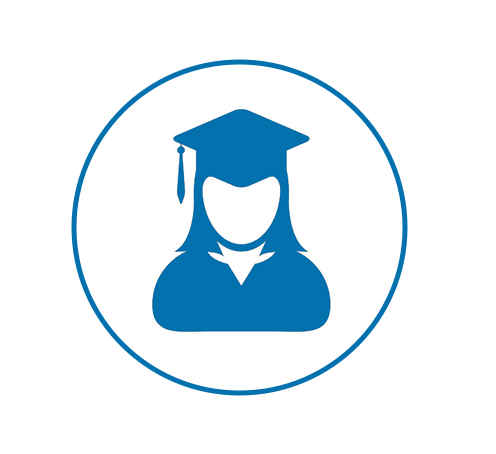 Valley Village Self Storage
We all want to maintain a clutter-free home, but many of us struggle. We see the task as overwhelming, but it is not impossible. The easy availability of storage facilities in Valley Village inspires many of us to take that route rather than declutter. Unfortunately, freeing your Valley Village home of clutter is never going to be a painless process. The key thing is to make tough choices to reach your clutter-free goal. Follow the two key strategies to get in the right frame of mind and the impossible can be achieved.
#1 – One Room or Spot at a Time
If your home in Valley Village has quite a bit of clutter, looking at the whole place and trying to imagine getting it clutter-free is daunting. So make your targets realistic and more manageable by working on one room or area at a time. For example, you may choose to un-clutter your lounge or just one set of drawers. Do not move to another area until you have completed that one room or area.
#2 – Get Organized
The real key to clutter control is organization. When you start to declutter an area, you need four boxes. Label these
storage
,
trash
,
donation
, and
keep
. Separate all items accordingly and make tough decisions. If it goes into trash or donate, ensure you get them out of the home immediately. For the storage piles, use cardboard boxes or plastic storage containers to keep things organized. Label the boxes and take them to a Valley Village storage facility so they stop taking up valuable room in your home. If you are looking for a Valley Village storage facility, one option available to you is the innovative mobile storage units supplied by
Box-n-Go
. They deliver mobile storage units in Valley Village and neighboring communities, saving you travel time and truck hire. Whichever self-storage facility you finally choose, how you pack and load your possessions is important. If you are placing your items inside storage units in Valley Village for the long term, there are some steps you have to take to make sure your belongings stay in top condition. While you can get access to your storage facility, sometimes it's virtually impossible when you are thousands of miles away. So, how do you protect your items from debris, damage, and theft when you don't have immediate access to your self-storage units in Valley Village, CA?
Self-Storage Facilities Serving Valley Village, CA
Going through a house remodel is not easy, no matter where you live. Homeowners in the Valley Village area know that remodeling a house means having to move things around almost constantly. As one room is done, another room is ready for work. Moreover, it means moving items out from that room into another! All of this is further complicated if you are still living in the house during a remodel. This is why many people consider self-storage facilities while they are remodeling their home. The problem is that many traditional storage units in Valley Village are not worth the trouble they bring.
Traditional Storage Units Are Inconvenient and Expensive
People assume that most traditional Valley Village storage units would be cheap. However, it is not true. Most local storage units come with great introductory prices—but then you often end up with huge monthly storage rental rates. That is why we always tell people to avoid these kinds of self-storage facilities unless there is no other choice. Another problem with some storage locations in Valley Village is the inconvenience. You must rent a U-Haul or borrow a truck each time you want to load items into your storage units. Not to mention how many of these storage places near 91601 are only open for a few hours each day. If you miss your window, you must wait until tomorrow to access the storage unit.
Traditional Storage Facilities Are a Huge Hassle During Remodels
Yes, traditional storage units are a viable choice for keeping items during a remodel. But they are not a good or great choice. Each time you need to move items in or out of the storage units, you must drive there in a truck or U-Haul. Not to mention constantly loading and unloading things! If you were to use another type of storage locker in the 91601 area, you could get a lot more out of this process.
Here are some quick and simple tips to ensure that your items will be in good condition while in Valley Village storage:
Don't stack boxes and storage bins too high—they can fall if you do.
Use plastic storage containers instead of boxes that can be easily damaged.
Clean, wash, and dry all of your clothes and linens before placing them in storage.
Buy a secure padlock and lock up anything valuable.
Wrap delicate items in bubble wrap.
Don't pack different types of items together. It is not a good idea to pack a delicate china figurine in the same box with cast-iron pans.
Keep all parts or pairs of things together. For example, curtain rod hangers, mirror bolts, and other fixings should be kept in plastic or cloth bags and taped or tied securely to the item to which they belong.
Wind up electrical cords, fastening them so they do not become a trip hazard.
Wrap items individually in clean paper; use tissue paper, paper towels, or even facial tissue for fine china, crystal, and delicate items.
Don't use newspaper, as the newsprint can transfer.
Use colored wrapping paper to draw attention to very small items.
Place a two- or three-inch layer of crushed paper in the bottom of a carton for cushioning.
Simple tips to avoid problems
Use a double layer of newspaper for a good outer wrapping
Rent from a climate-friendly storage facility
Wrap your furniture in plastic
Disassemble any furniture or electronics
Drain all the fuel tanks of outdoor equipment, such as lawnmowers
Make sure your storage unit is equipped with state-of-the-art security
Don't store any flammable items or weapons
Use moth balls or potpourri to preserve the freshness of your garments and to keep moths away
Label all items for easier access when you return
Make sure you rent self-storage units of the correct size to avoid overstuffing
Inspect the storage unit for bugs and insects
Place all your valuable belongings in the back of your storage unit
Compare Box-n-Go to other storage facilities near 91602
Before you reserve storage units in Valley Village, we urge you to compare your options. Please visit these local facilities and compare their rates with our self-storage unit prices in Valley Village:
Public Storage – 11620 Sherman Way, North Hollywood, CA 91605
101 Storage – 4647 Laurel Canyon Blvd, Valley Village, CA 91607
AA Universal Self Storage – 6121 Lankershim Blvd, North Hollywood, CA 91606
Public Storage – 12510 Raymer St, North Hollywood, CA 91605
Coldwater Self Storage – 7215 Coldwater Canyon Ave, North Hollywood, CA 91605
Studio Self Storage – 6200 Lankershim Blvd, North Hollywood, CA 91606
Enterprise Self Storage – 12540 Sherman Way, North Hollywood, CA 91605
Public Storage – 10830 Ventura Blvd, Studio City, CA 91604
Kiss Keep It Self Storage – 4444 Vineland Ave, North Hollywood, CA 91602
Extra Space Storage – 11423 Vanowen St, North Hollywood, CA 91605
Pack Rat Self Storage – 10920 Victory Blvd, North Hollywood, CA 91606
Personal Storage – 10847 Vanowen St, North Hollywood, CA 91605
Extra Space Storage – 7400 Coldwater Canyon Ave, North Hollywood, CA 91605
Personal Storage – 13005 Victory Blvd, North Hollywood, CA 91606
Public Storage – 5410 Vineland Ave, North Hollywood, CA 91601
A-1 Self Storage – 5310 Vineland Ave, North Hollywood, CA 91601
Call Box-n-Go storage in Valley Village for your short- and long-term storage needs today!
When you need a safe and secure self-storage facility, choose us. At Box-n-Go, we offer long-term and short-term storage rentals at an affordable rate. Whether you need to use our facility for one week or one year, we have you covered. Call us today to reserve your spacious storage unit now! Best of all, we deliver our storage units to you. Load/unload only once. Do it in the comfort of your home.
Box-n-Go
provides low-cost self-storage units to the following ZIP Codes: 91601, 91602, 91607, 91617. Find a Valley Village portable storage unit near you! In addition to the above areas, Box-n-Go moving and storage services are available in many of the surrounding neighborhoods, including
Universal City, CA
,
Toluca Lake, CA
,
Sun Valley, CA
,
Valley Glen, CA
,
Panorama City, CA
,
North Hollywood, CA
,
Studio City, CA
,
Burbank, CA
, and
Van Nuys, CA
, as well as all of the Greater
Los Angeles, CA
and
Orange County, CA
areas.